5-Star Dinner Cruise Servers Guests Single Chicken Nugget for Dinner Entree in Viral TikTok
A group of friends uploaded a video to TikTok of them laughing uncontrollably as they're each served a single chicken nugget during a luxury cruise.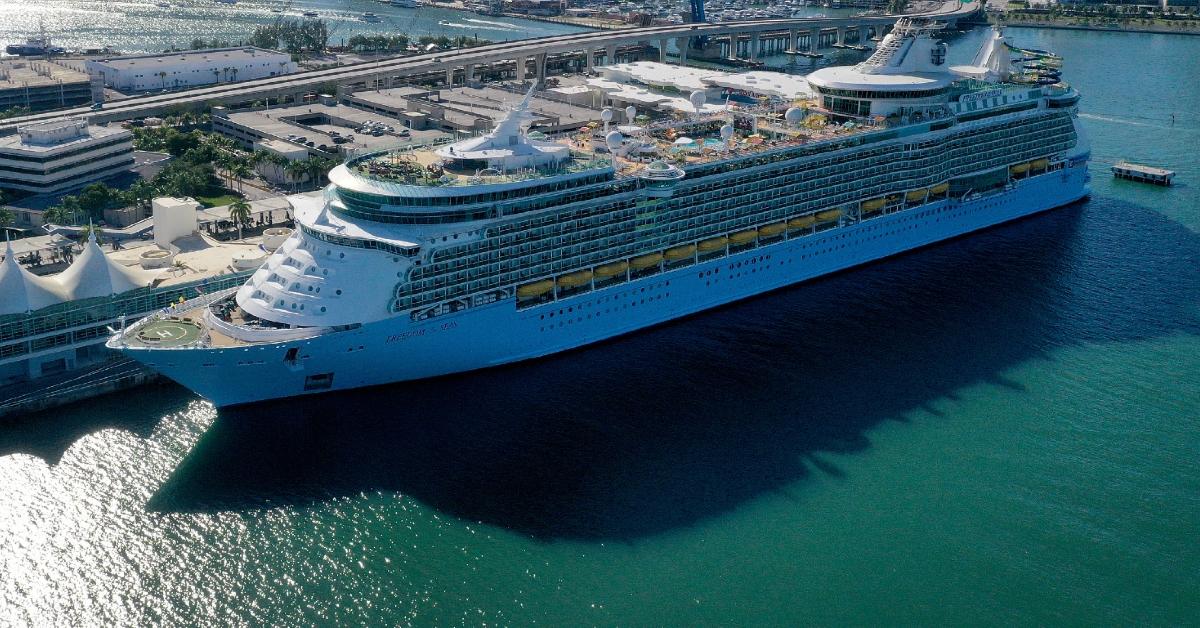 There are tons of travel enthusiasts who will implore folks to never, under any circumstances, book a stay on a cruise. This could very well be due to the fact that there are tons of people who don't think the idea of being stuck on a massive boat in a 150-square-foot cabin is their idea of a good time.
Article continues below advertisement
And then there are those who list a number of "scams" that some cruise lines attempt to pull on customers which include not delivering on promised experiences/services, which you will have to keep a keen eye out for in your agreement upon boarding said cruise.
Article continues below advertisement
In a video posted by Allison Kuhn (@allisonkuhn3), a table of guests on a cruise is seen giggling after a server goes around the table and plops a single chicken nugget down on their plate. One of the patrons has the nugget nearly tossed at them in the process.
Article continues below advertisement

A text overlay reads: "I booked us a '5-star dinner cruise' where our entree was 1 singular chicken nugget.
The caption for the post reads: "Don't trust trip advisor" and judging by the hashtags it appears that the cruise took place in Istanbul.
Article continues below advertisement

A number of TikTokers were gleefully shocked at the attitude of the server handing out the chicken nuggies to guests. Others mentioned that they too had underwhelming experiences when it came to dining on cruise lines in the past.
"waiter just tossin them out there like he's feeding the animals," one TikToker said. Another quipped, "That's not a chicken nugget that's a Parmesan-crusted organic chicken morsel seasoned to perfection"
Article continues below advertisement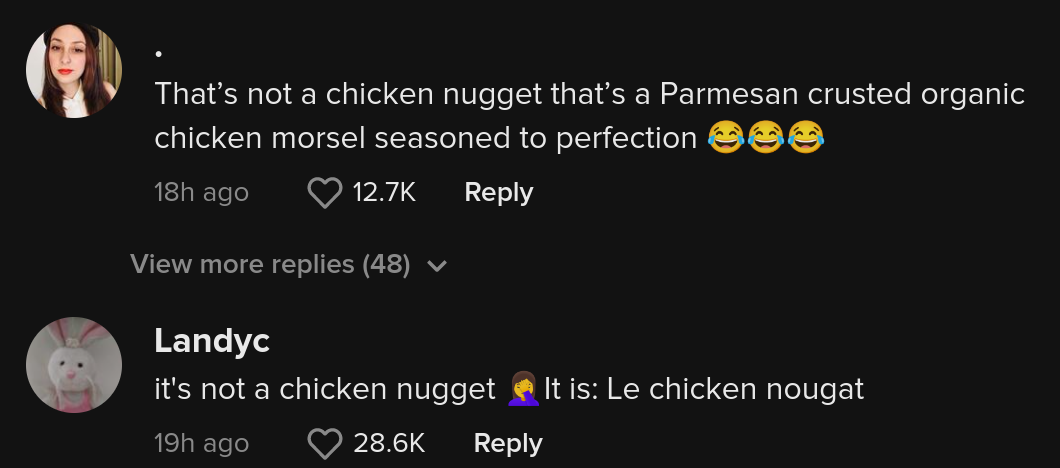 In a follow-up video, Allison shared what the rest of the dinner looked like. "A lot of people want to know what the rest of the dinner boat cruise looked like and here it is. We got there at the designated time which turned out to be an hour before the next guest would arrive. It's at this point that I thought my friends would kill me."
Article continues below advertisement
She continued, "People started to arrive and then a photographer came up to our table. And he went to each of us, individually, to take our photo. Then we got settled in and got some drinks. Then we had the infamous chicken nugget. As we're all just laughing about the chicken nugget, a woman comes around and slaps down these photos of us."
Article continues below advertisement
The video shows newly printed pictures of the guests at Allison's table. "These framed individual headshots of each of us. Hands down this is one of the funniest things I've ever witnessed. I know we made a joke about the singular chicken nugget we were served but honestly everyone on board was so nice the boat was so fun, I've never laughed so much in my life I would do it again."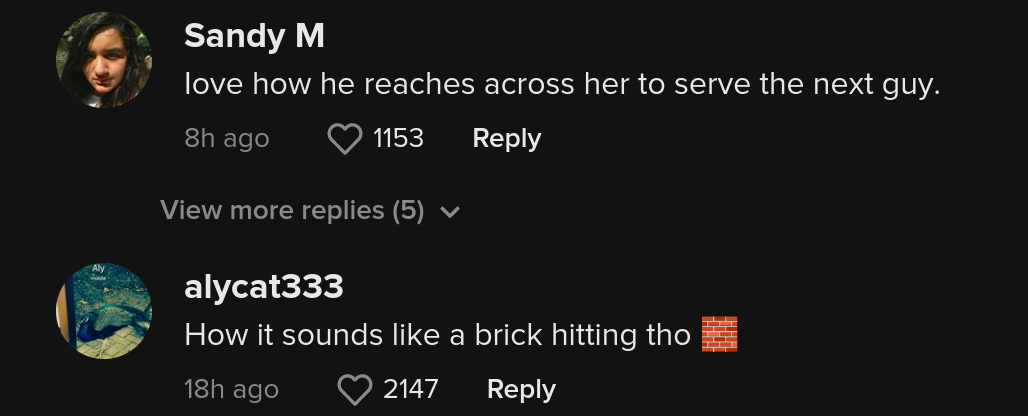 Article continues below advertisement
In addition to the chicken nugget, it does look like there was other food served to guests, like dips, breads, and a variety of cheeses. And even though the meal appeared underwhelming and hardly anything that one would call a "5 Star Dining Experience" Allison did say that she had an awesome time.

What do you think? Would you be miffed if you were going on a boat expecting an all-out awesome meal extravaganza worthy of the five-star moniker? Or is an overall fun experience more important to you? Or maybe you think that the two don't have to be mutually exclusive?