Luke Perry Dies at Age 52, Days After Suffering Massive Stroke
How did 'Beverly Hills, 90210' end? Here is the refresher you need before the release of the '90210' FOX reboot this summer.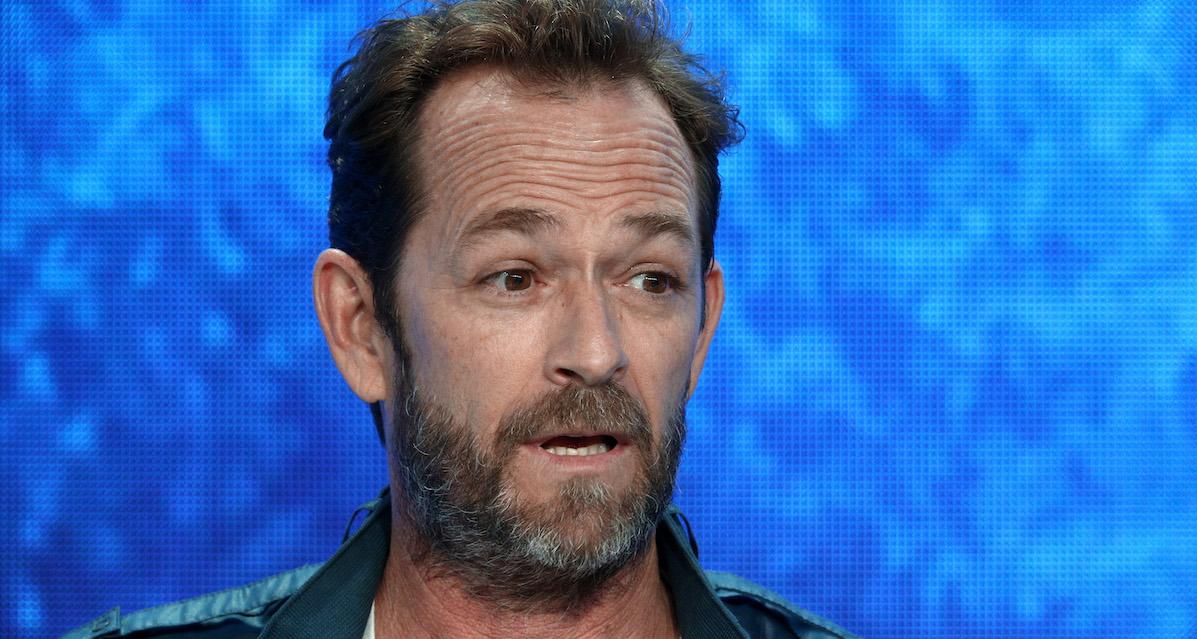 UPDATE: Beverly Hills, 90210 star Luke Perry has died five days after suffering a massive stroke in his home. According to his rep, Luke was surrounded by his children, Jack and Sophie, fiancée Wendy Madison Bauer, ex-wife Minnie Sharp, mother Ann Bennett, step-father Steve Bennett, brother Tom Perry, sister Amy Coder, and other close family and friends when he passed away Monday morning in the hospital. The actor was 52 years old.
Article continues below advertisement
On the same day that it was announced Beverly Hills, 90210 would be getting a reboot in 2019, original cast member Luke Perry suffered a stroke.
According to TMZ, Luke who starred as bad boy Dylan McKay in the original 90210 series, was hospitalized after paramedics responded to a call from his home for someone with stroke symptoms. His condition is not known at this time.
Luke Perry is the only OG star not signed on to the reboot. 
Luke, who currently stars on the CW series Riverdale, will not be joining his co-stars Jennie Garth, Ian Ziering, Jason Priestly, Brian Austin Green, Tori Spelling and Gabrielle Carteris back in the famed zip code, as he is reportedly the sole West Beverly Hills High alum not signed onto the project.
Article continues below advertisement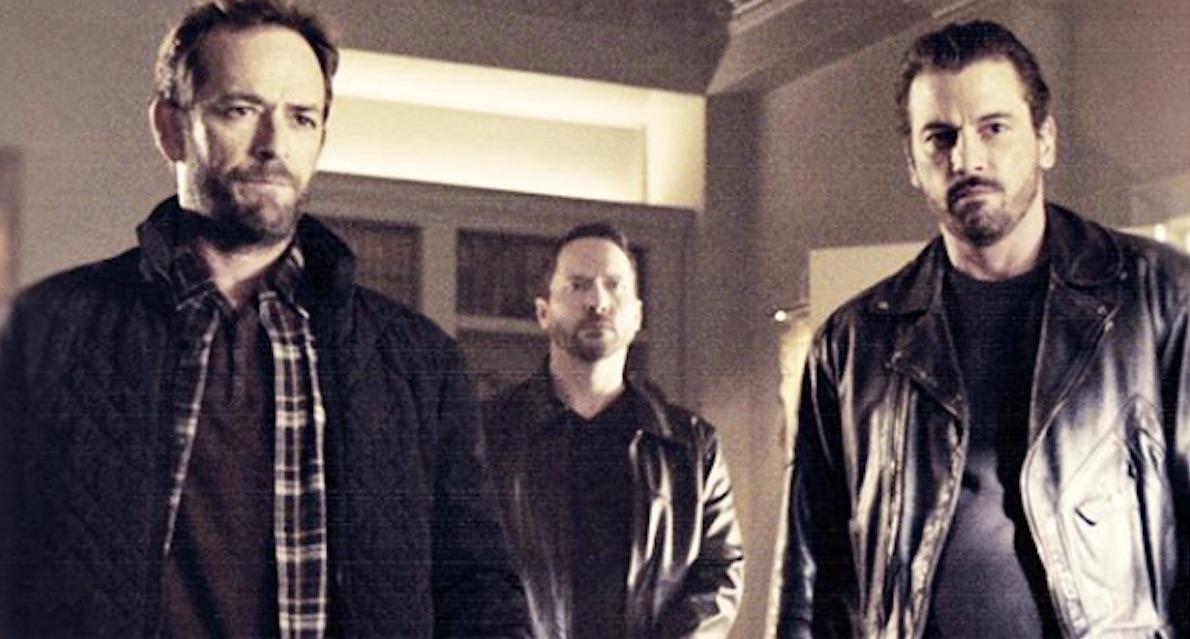 It's surprising that Luke — who left the show during its sixth season but returned for the finale — would not make an appearance on the reboot, seeing as he recently revealed he would love to reprise his role. "I'm gonna see if I can get that hair standing," he joked on The Today Show in 2017 before adding, "We have talked about it recently. I very much would be interested in doing it this time."
Article continues below advertisement
But wait, how did 90210 end? 
In case you need a refresher, the show came to an end in 2000, after being on air for a decade. The series began with the Walsh family – Jim, Cindy, Brandon, and Brenda – moving from Minnesota to Beverly Hills and Brandon (Jason Priestley) and Brenda (Shannen Doherty) befriending their new privileged classmates.
Over the course of ten seasons, we saw Brenda lose her virginity, Brandon get drugged by his "girlfriend," and Dylan's wife murdered. However, the series finale, which aired on May 17, 2000, was truly iconic. In the episode, viewers saw Donna Martin (Tori Spelling) and David Silver (Brian Austin Greene) tie the knot and Dylan reunite with his on-again, off-again love interest Kelly Taylor (Jennie Garth).
So, we can't wait to see what these classmates have been up over the last two decades.
Article continues below advertisement
Mark your calendars for Summer 2019.
FOX has reportedly ordered six episodes of the 90210 reboot, which is set to premiere this summer.
"Beverly Hills, 90210 left an indelible impact on pop culture and an entire generation," said FOX's president of entertainment Michael Thorn, told Variety. "Its powerful legacy is an important part of our network's DNA – bold stories not told anywhere else and bigger-than-life-characters – and we're honored to bring back the beloved original cast members for 90210."
However, don't be expecting the actors to be playing the characters from the original show. Instead, they will be "heightened versions of themselves," with the actors reuniting after one of them suggests that they should get a 90210 reboot up and running. Viewers can probably expect a tribute to Luke's character in the reboot.
Our thoughts are with Luke's family and friends during this difficult time.