Baseball Legend Hank Aaron Remembered for His Legacy — Both on and off the Field
Baseball legend Hank Aaron has died at the age of 86. While celebrating his legacy, fans are also wondering about the details behind his death.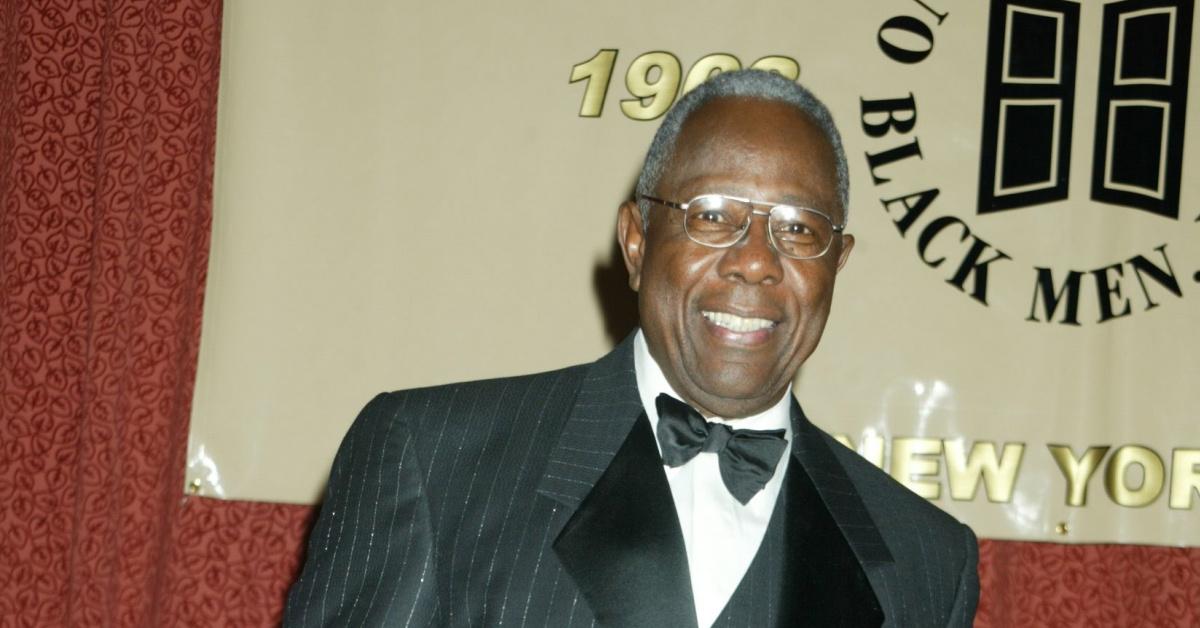 It's a sad day for fans of baseball, and especially for those who have followed MLB legend Hammerin' Hank Aaron's illustrious career for decades. On Jan. 22, 2021, Hank's daughter confirmed that her father had died that morning.
Article continues below advertisement
Widely known as one of the greatest baseball players of all time, Hank held the MLB record for career home runs for 33 years and still holds several other records to this day, despite retiring more than four decades ago. In addition to celebrating his legacy — both on and off the baseball diamond — people are also wondering how Hank Aaron died. Here's what we know.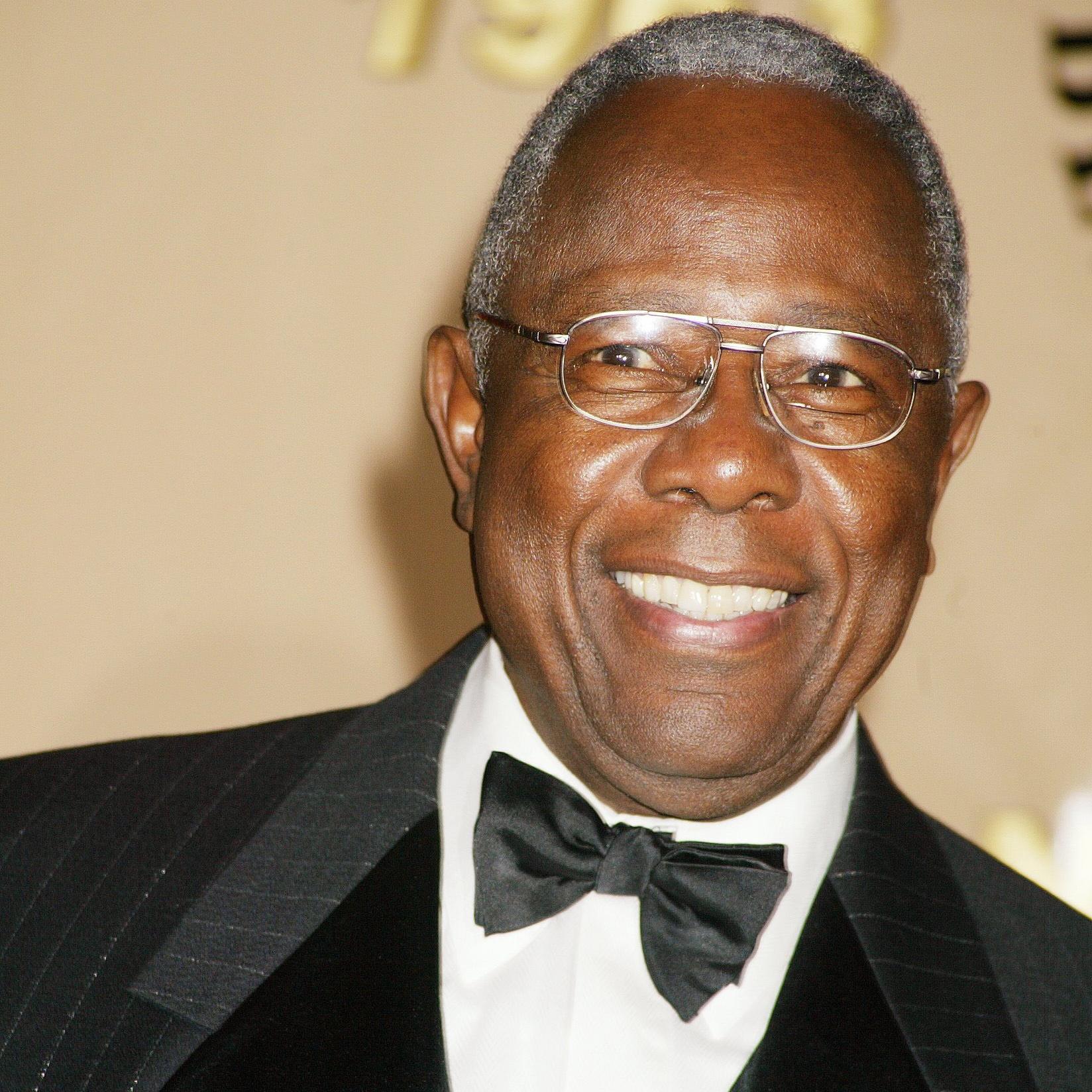 Article continues below advertisement
How did Hank Aaron die?
On Friday, Jan. 22, 2021, reporters on WSB-TV in Atlanta confirmed the sad news that beloved local legend Hank Aaron had died. "Henry Louis Aaron has passed away at the age of 86 today," reporter Chuck Dowdle shared with viewers. "He made history and he broke barriers," Chuck said, referencing not only that Hank broke Babe Ruth's home run record, but also the fact that he became a voice for civil rights over the course of his life.
On Tuesday, Jan. 5, Hank publically received the first dose of the coronavirus vaccine. "I don't have any qualms about it at all, you know," he told The Associate Press. "I feel quite proud of myself for doing something like this. ... It's just a small thing that can help zillions of people in this country." Following the news of his death a few weeks later, some wondered whether there was any connection between the vaccine and Hank's passing. However, according to the Fulton County Medical Examiner's office, Hank died of natural causes.
Article continues below advertisement
Following the news of Hank Aaron's death, many began posting tributes to the baseball legend.
After Hank's death was announced, touching tributes to Hank began flooding social media. One from the MLB referred to Hank as "one of the greatest players and people in the history of our game." "Hank Aaron somehow gets lost in the conversation of the greatest baseball player of all time," another fan replied. "That convo always gravitates to Ruth and Mays, but Hank is right there with them. 1st all-time in RBIs (2,297), 2nd all-time in Home Runs (755), 3rd all-time in hits (3,771)."
Article continues below advertisement
Indeed, Hank is perhaps best known for his "chase" to surpass Babe Ruth's home run record — and there's no denying that he was an incredible baseball player, but his legacy extends beyond the playing field, too.
Article continues below advertisement
Some may not know that as he got closer to breaking the venerated home run record, he received death threats and hate mail from people who did not want to see a Black player surpass Babe Ruth. The U.S. Postal Service even granted him a plaque for receiving more mail than any other person excluding politicians (between the hate mail and letters of support, Hank received more than 930,000 pieces of mail).
"The Ruth chase should have been the greatest period of my life, and it was the worst," Hank wrote in his 1991 autobiography. "I couldn't believe there was so much hatred in people. It's something I'm still trying to get over, and maybe I never will."
Article continues below advertisement
Hank maintained a lifelong connection to civil rights and politics, often working behind-the-scenes. Former President Bill Clinton has said that he carried Georgia in the 1992 presidential election largely because of a political rally in Atlanta that Hank personally helped organize. He presented Hank with the Presidential Citizens Medal for "exemplary service to the nation" in 2001.
"I believed, and still do, that there was a reason why I was chosen to break the record," Hank wrote in his autobiography. "I feel it's my task to carry on where Jackie Robinson left off, and I only know one way to go about it."