Here's How Many Kids Former MLB Player Sammy Sosa Has — and It's a Full Infield
Sammy Sosa has pretty much stayed out of the spotlight in the last few years, but that doesn't mean we're not curious about him. How many kids does he have? Is he still married? Find out here.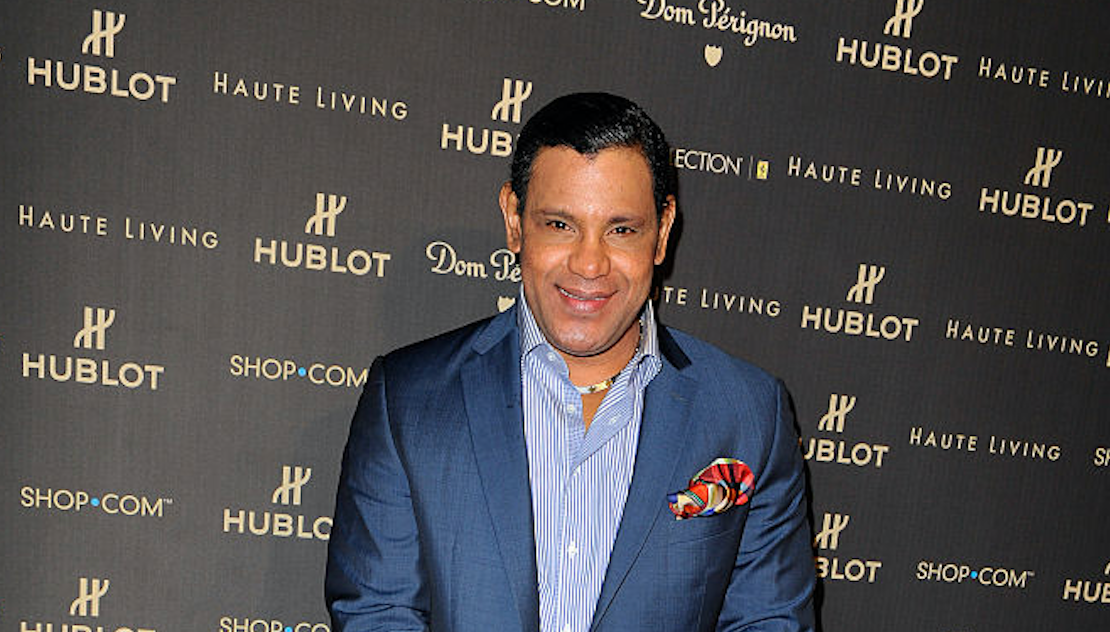 Sammy Sosa, the legendary Major League Baseball player known for his time with the Chicago Cubs, has, for the most part, stayed out of the spotlight over the past decade. Which makes sense, considering he was caught up in a couple of controversies in the early 2000s.
Article continues below advertisement
Back in 2009, headlines reported that Sammy had tested positive for steroids back in 2003, but Sammy has always maintained he never took any performance-altering drugs.
In 2009, he also showed up at a music awards show with a dramatically lighter complexion. He later explained that he used a bleaching cream before going to bed, but many fans felt saddened and betrayed.
These days, Sammy seems to be soaking up the family life. The now 51-year-old former baseball star has been married to Sonia Rodriguez for 12 years — and two have six children together.
Article continues below advertisement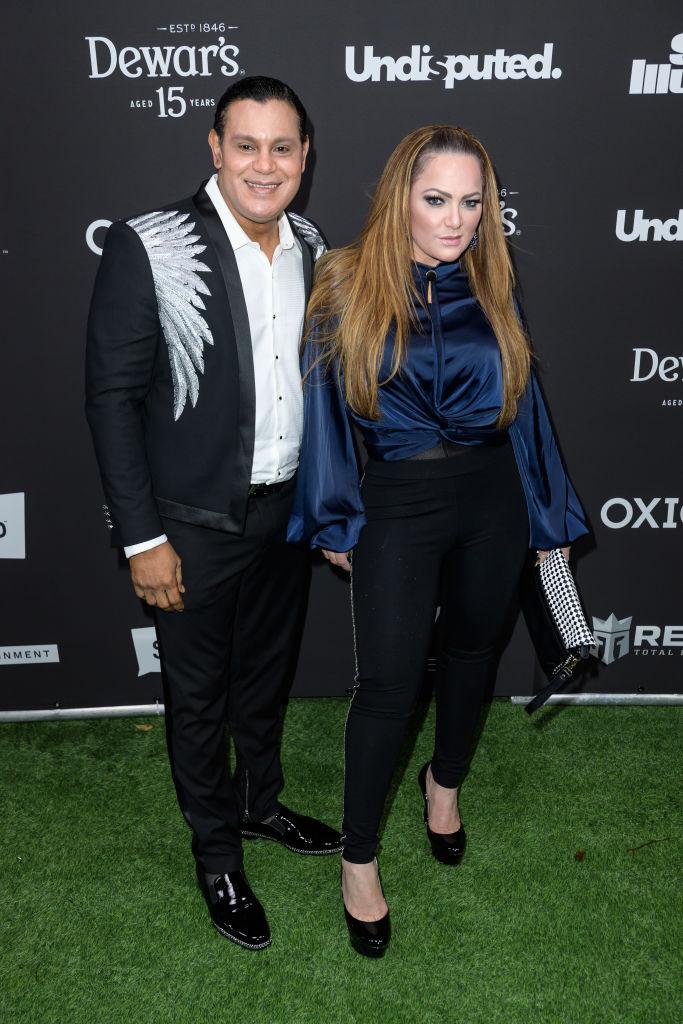 Who are Sammy Sosa's kids?
Sammy's children are Keysha, Michael, Kenia, Kalexy, Rolando, and Sammy Jr. Unfortunately for fans, Sammy has mostly kept his family life under wraps, and none of his children seemingly have social media accounts.
Back in 2017, Sammy did post this (rare) family photo at Universal Orlando to Facebook. "Nothing like being with family. I love my family time," Sammy wrote in the caption.
Article continues below advertisement
In 2013, Sammy shared a photo of his two sons (although he didn't specify which ones) and Kalexy, who seems to be maybe a year old.
"My wife is in San Francisco with our two daughters and I'm in Miami with my two sons and the queen of the house KALEXY grabbing something to eat," Sammy endearingly wrote on Facebook. What a DAD.
Article continues below advertisement
And in 2016, Sammy posted a photo of Kalexy dressed up as a princess on her fifth birthday (so that would make her 9 today).
Article continues below advertisement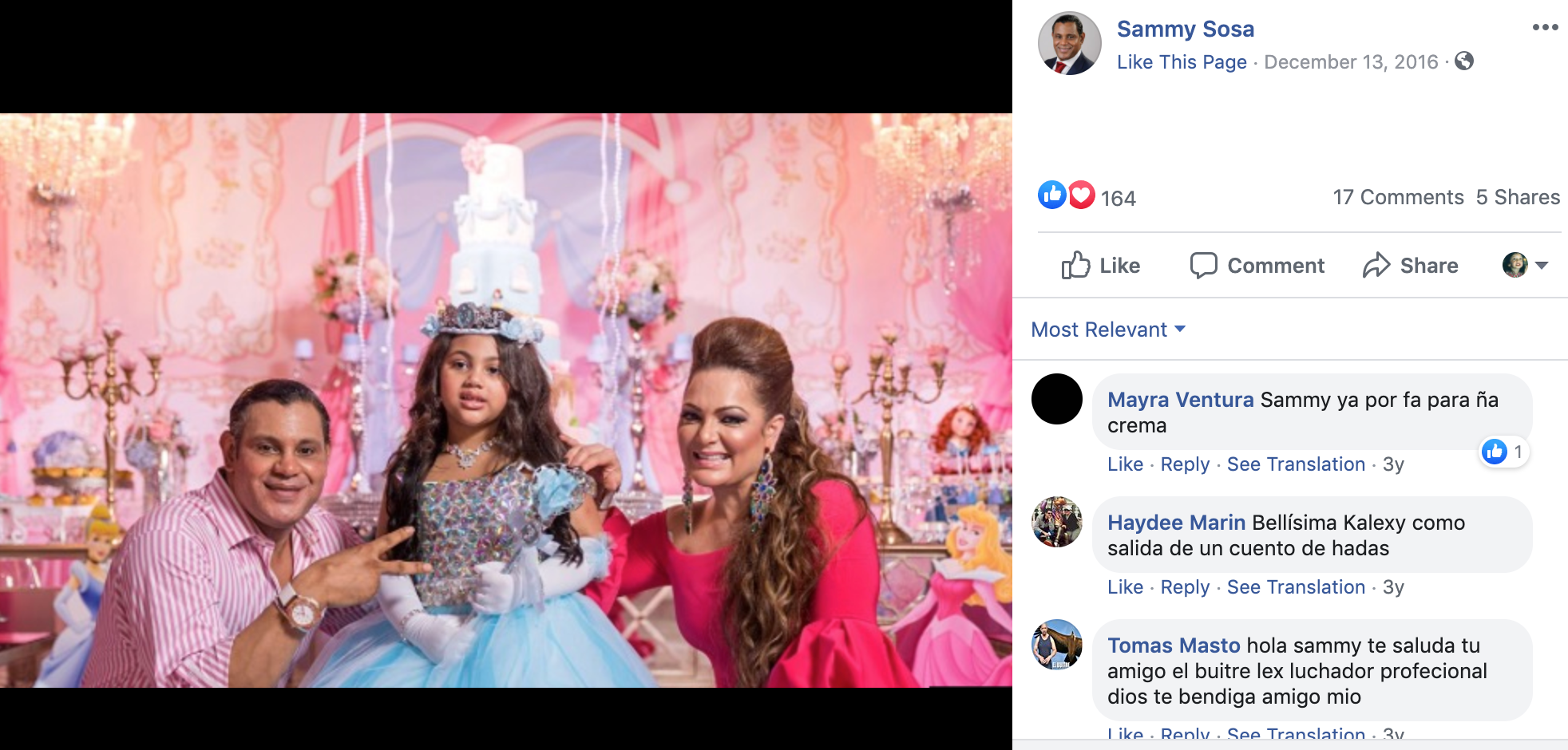 Although we don't have any super recent photos of Sammy Sosa's family, he's likely still got his hands full!