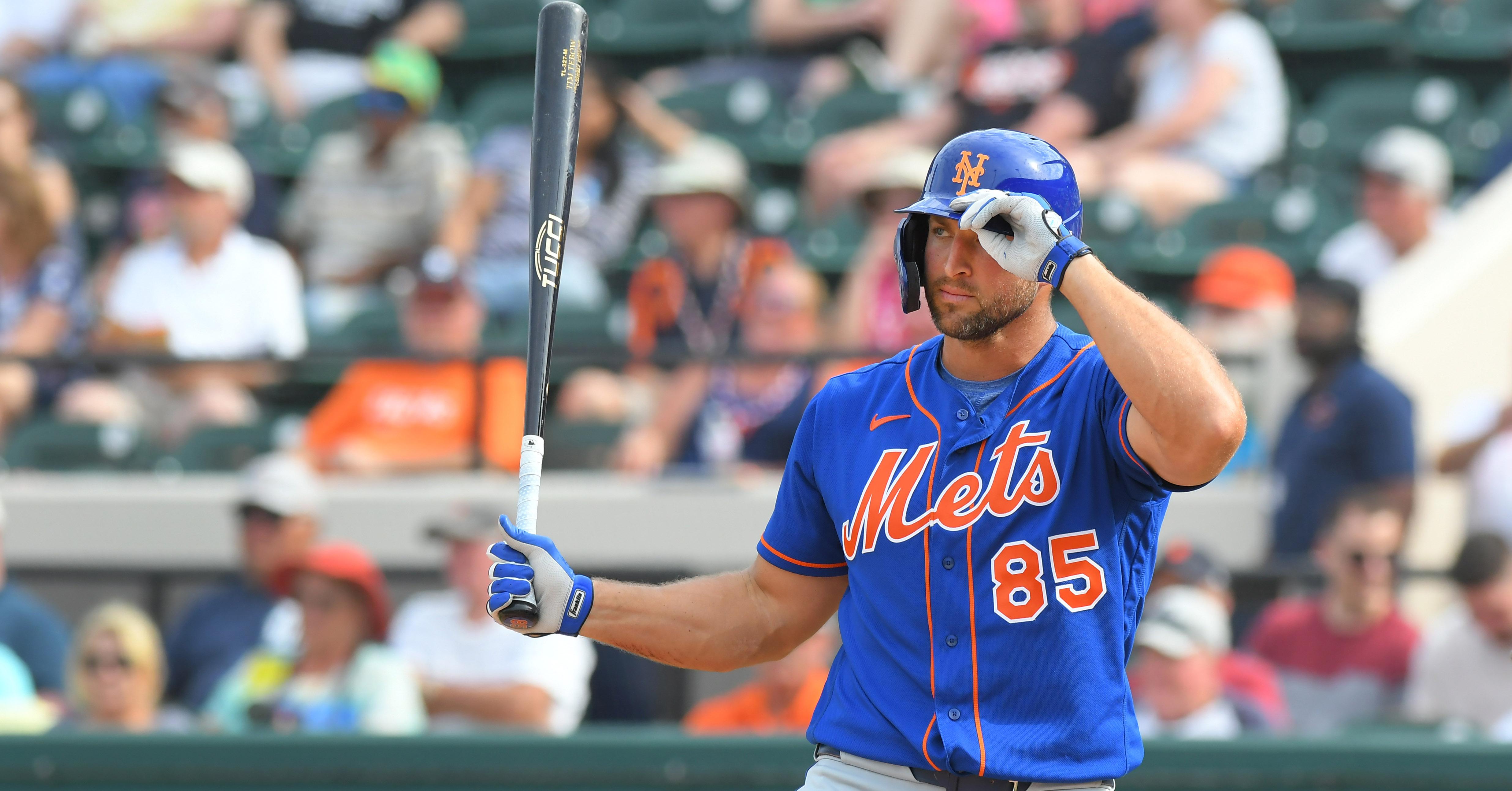 Yes, Tim Tebow Is Playing in the 2020 Baseball Season
When you think of baseball, we don't blame you if Tim Tebow isn't the first name that comes to mind. The former quarterback for the Denver Broncos and New York Jets has since retired from the football field, but his career as an athlete is far from over.
Tim has been keeping himself busy trying out for the Major League Baseball teams, striving to land his name on one of their rosters. But will he be playing baseball for the 2020 season?
Article continues below advertisement
Tim played baseball in high school.
Tim's sport of choice in high school was actually baseball, not football. In 2005, Tim was an all-state player and was already receiving offer letters from numerous major league and independent teams, including the Los Angeles Dodgers and the Schaumburg Boomers.
In 2016, after retiring from football, Tim decided to venture back into the world of baseball, holding an open tryout that he invited scouts from all 30 MLB teams to.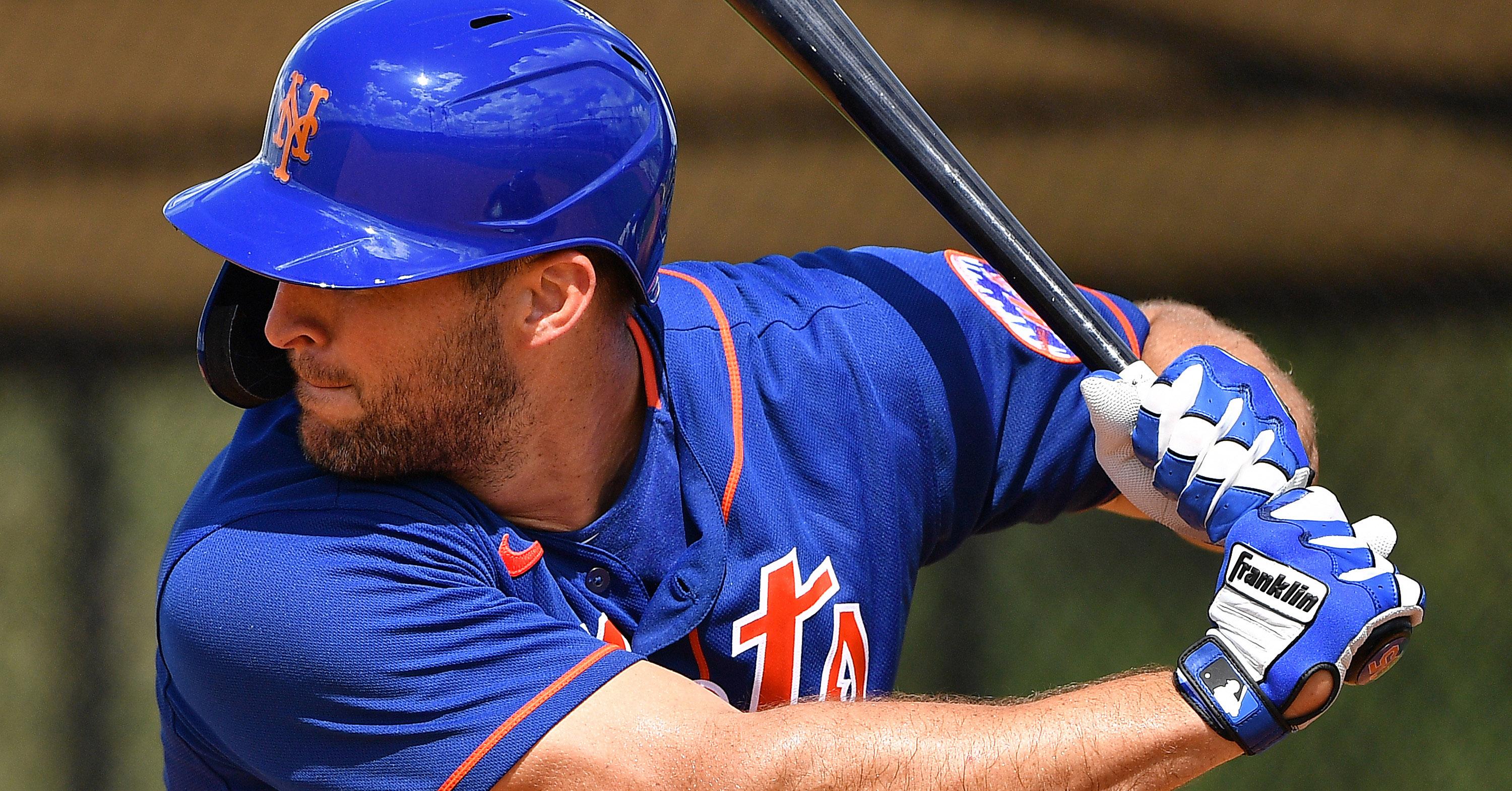 Article continues below advertisement
The New York Mets signed the player to their minor league camp, where he bounced over the years from different minor league teams, including the Scottsdale Scorpions, the Columbia Fireflies and the St. Lucie Mets.
In 2018, Tim was promoted to their major league camp, where he was named to the Eastern League All-Star Game, significantly improving his batting score.
Once promoted to the major league, though, he found his batting scores sliced, making it unclear if he could handle the promotion.
He will play for the Syracuse Mets in 2020.
While Tim might've struggled to prove his ability during the 2019 season, it looks as though the New York Mets aren't ready to get rid of him yet.
His 2019 season was cut short after suffering a laceration in his pinky, pulling him from the team's roster six weeks early. But he will return to the Triple-A team for the 2020 season, as he's still striving to make it on a major league team.
Article continues below advertisement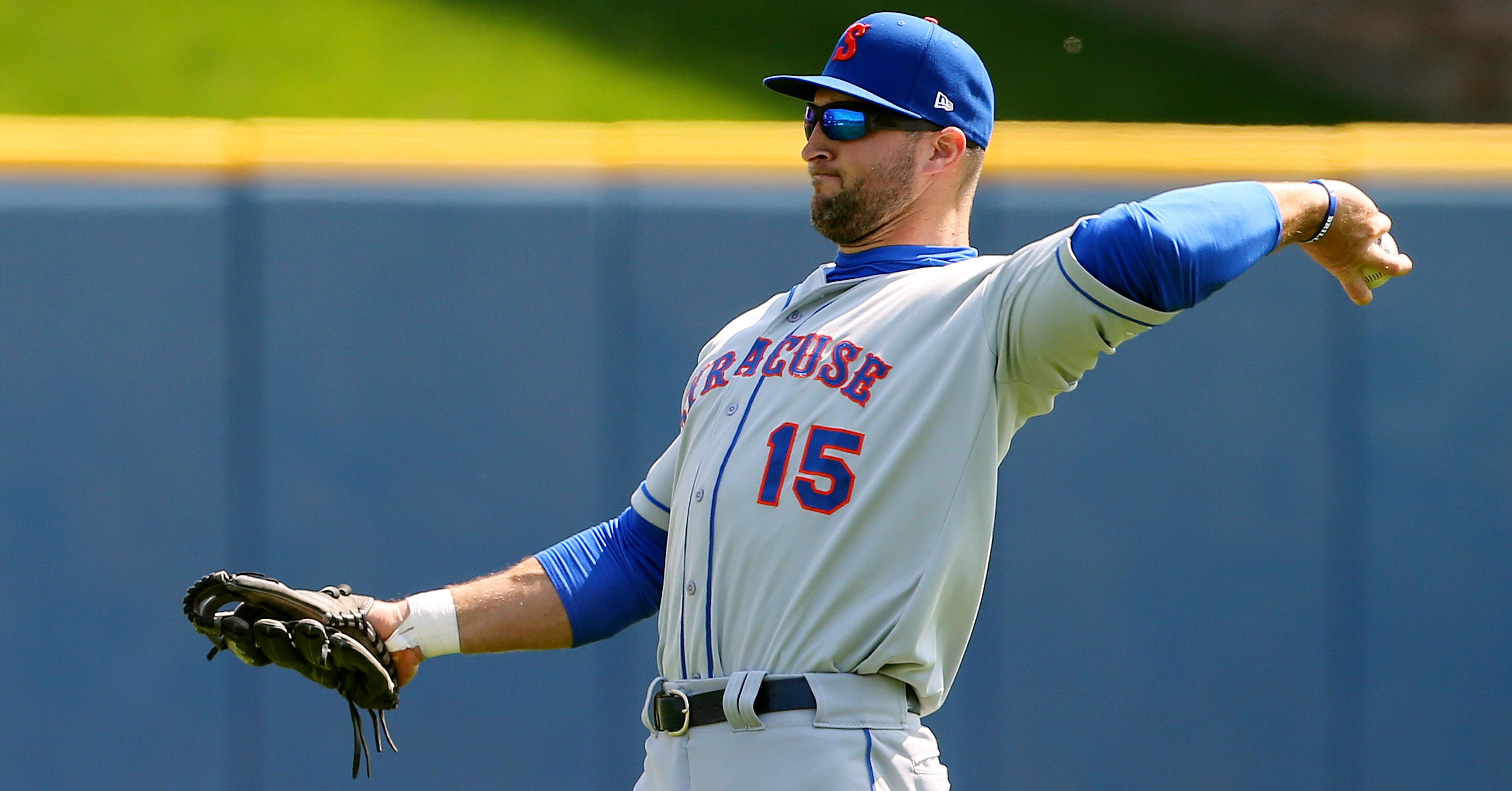 "He's committed to becoming a major league baseball player. It's a lot of hard work and dedication," Syracuse manager Tony DeFrancesco said, according to Syracuse.com. "Tim definitely put the time in. Now, we've just got to see some results and some performance. I've been around a lot of players you thought had no chance and they were playing in the major leagues for years. Tim is just another player trying to grind it out. If he figures out his swing, and there's definitely power in there, he shows it during batting practice. Now we've just got to bring it to the game."
One thing that seems to be keeping him on the Mets' radar is his work ethic, which the team's general manager says is what gives them hope he'll continue to improve.
"Obviously when he signed originally, he had a steep hill to climb," Brodie Van Wagenen told MLB. "I think that remains the case, but his work ethic and attitude remain the same."
If you want to see Tim's performance during the 2020 season, you'll have to keep a close eye on the Syracuse Mets' games.