Tim Tebow Finally Found the Girl He and His V-Card Have Been Waiting For
Who is Tim Tebow's girlfriend? The athlete and devout Christian is engaged to a former Miss Universe.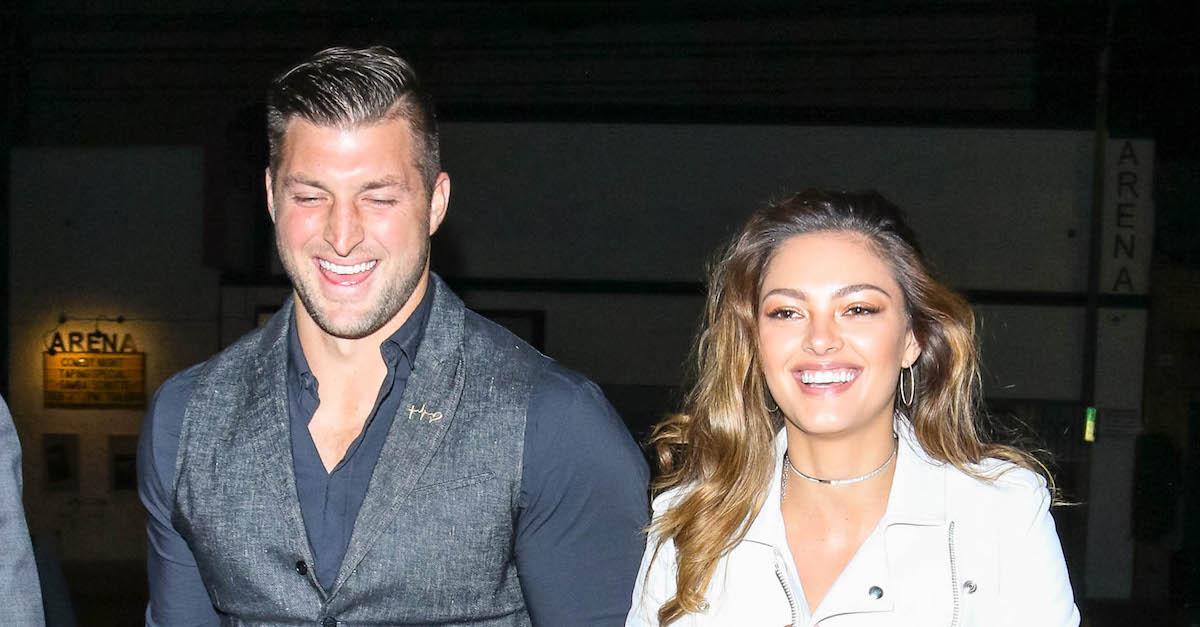 Not many people can say they've played two sports professionally, but Tim Tebow is one of them. After the Heisman Trophy winner's NFL career didn't go according to plan, he decided to focus on baseball, and currently plays in the minor leagues for the Mets organization.
With a resume like that, plenty of girls would love the opportunity to date Tim — but is he even single? Here's an update on the 32-year-old's relationship status.
Article continues below advertisement
Does Tim Tebow have a girlfriend?
The athlete doesn't have a girlfriend… he has a fiancée! Tim proposed to former pageant queen Demi-Leigh Nel-Peters at his family's farm in Florida on Jan. 9, 2019.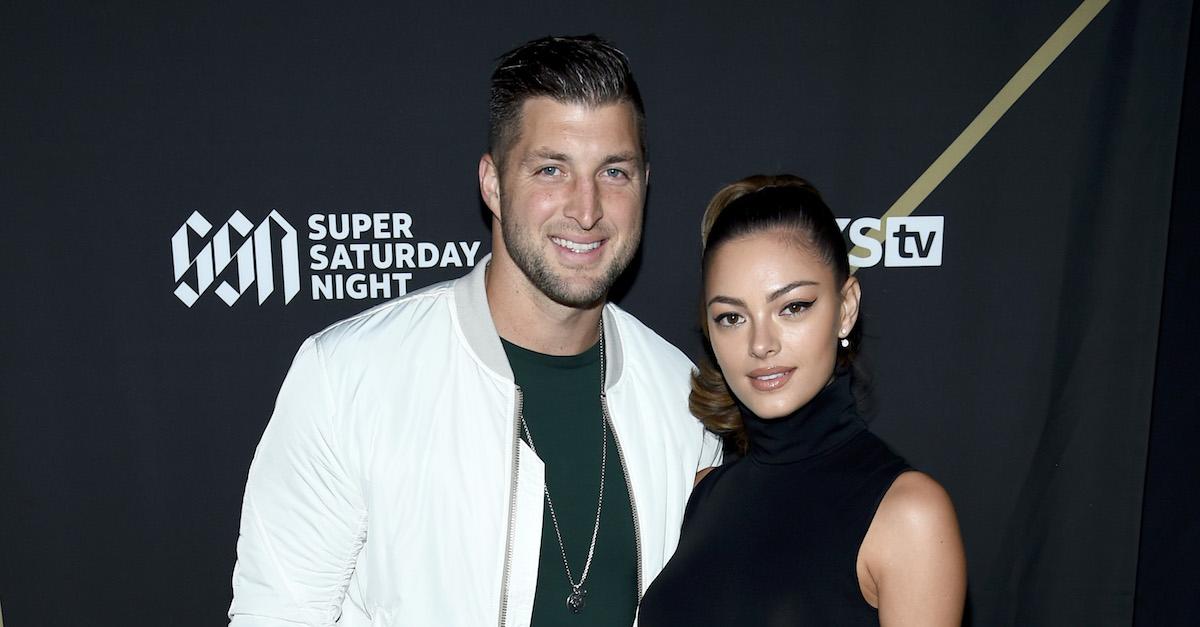 Article continues below advertisement
"I actually wasn't really nervous," the ESPN analyst told People of the proposal, which came less than a year after the couple started dating. "I was excited. I wanted everything to be perfect and to go smoothly. But I wasn't nervous to actually ask her."
The devout Christian added, "She's just perfect for me. I'm really blessed to have her by my side for the rest of my life."
Demi showed off her 7.25-carat solitaire engagement ring in a series of photos on Instagram. "Any dreams I've ever had, you've exceeded them all!" the 24-year-old wrote at the time. "I love you and I can't wait to spend forever with you!"
Have Tim Tebow and Demi-Leigh Nel-Peters set a wedding date?
The duo hasn't announced a wedding date, but Tim said in a June interview, "It's not going to be too long from now." The bride and groom-to-be shared photos from their first "first dance" lesson in September.
Article continues below advertisement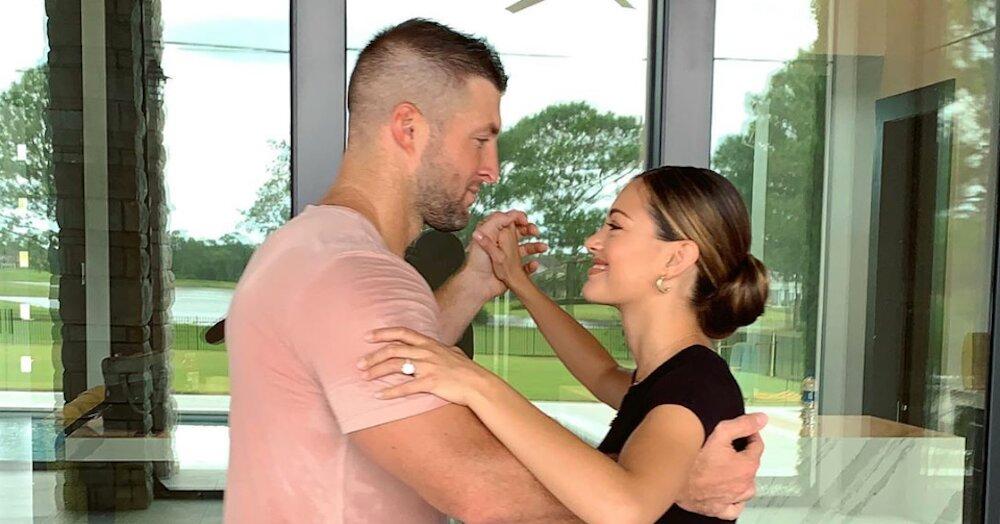 "I'm not going to be a Groomzilla," the University of Florida grad told USA Today a few months into the engagement. "It's exciting for us. You can see [the wedding] coming to fruition. We're really looking forward to it."
Article continues below advertisement
Tim Tebow confirmed that he's still a virgin.
For those wondering if the left fielder gave up his V-card when he started dating Demi, the answer is no. Tim revealed in February that both he and the brunette beauty, who was crowned Miss Universe in 2017, are saving themselves for marriage.
"It's just a choice that we made, that we both wanted to do that together and we'll try to make it as special as possible," he explained to The Christian Post.
Though Demi hasn't been as open about her spirituality, she's a fierce advocate for women empowerment, and shared the story of how she escaped armed carjackers in her native South Africa.
Article continues below advertisement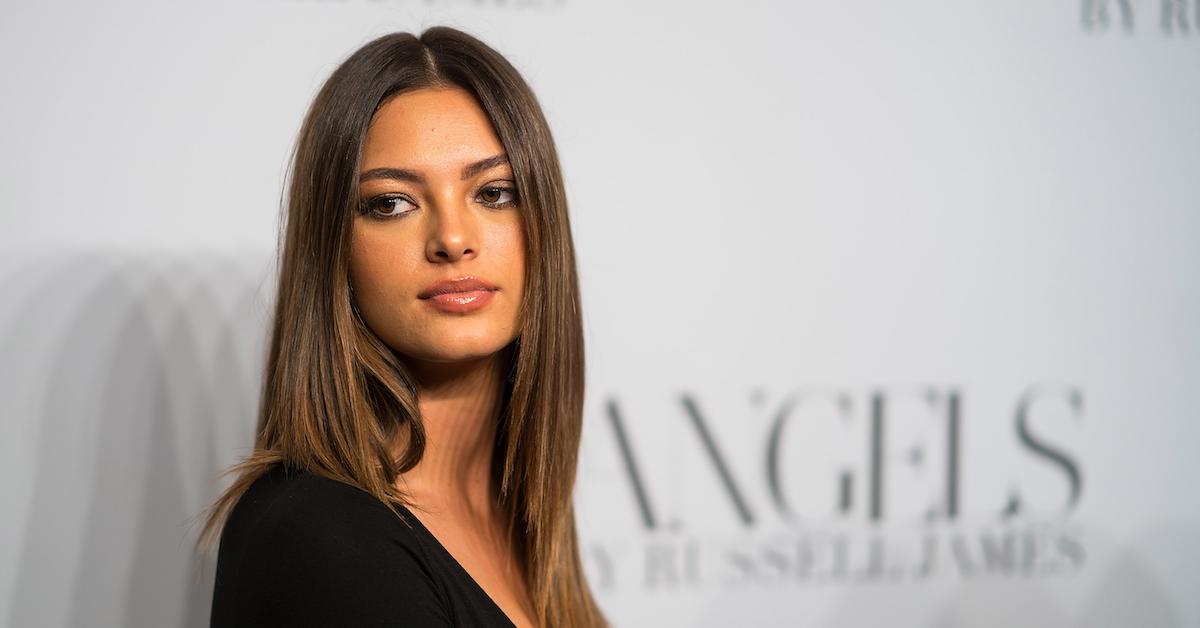 "I was on my way to an event… literally half a mile from my house… stopped at a red [light], and five guys surrounded my vehicle," she recalled. "I immediately surrendered, put the car into neutral, pull up the handbrake, took off the safety belt, got out of the car, put my hands up and they took my phone."
Demi felt one of her attackers trying to push her into the back seat. "I punched the guy in the throat… It gave me two seconds to run away," she shared.
The experience inspired the model to start a campaign called Unbreakable, which hosts workshops for women on how to handle difficult situations, from robberies and rape to abuse and sexual harassment.
It sounds like Tim met his ideal match.