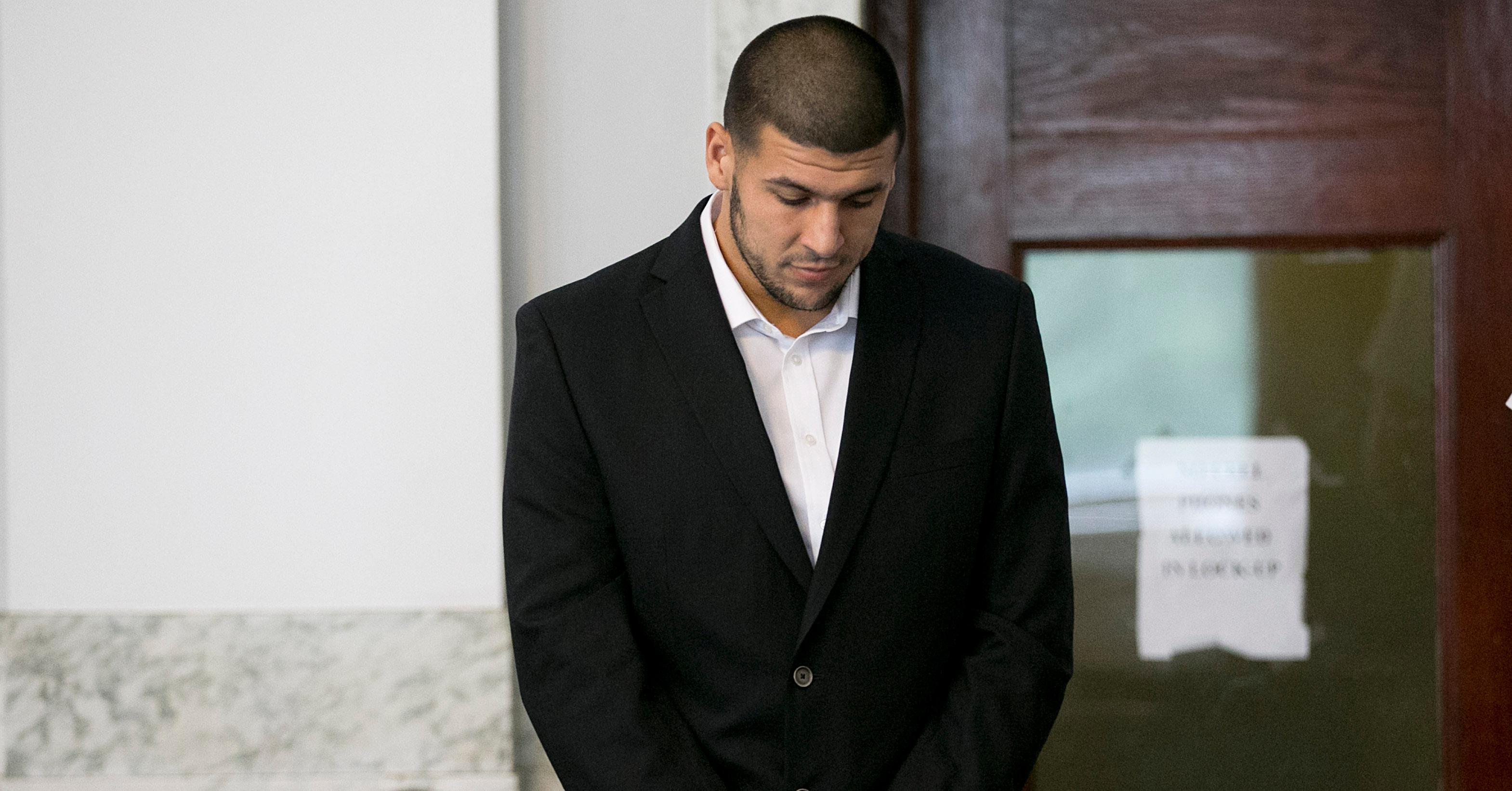 Tim Tebow and Tom Brady Tried to Keep Aaron Hernandez Out of Trouble
The new three-part documentary, Killer Inside: The Mind of Aaron Hernandez, delves into the life of former Patriots player Aaron Hernandez before he was convicted of murder and sentenced to life in prison.
But one thing not known by many is that during his football career, Hernandez formed an unlikely friendship with fellow players Tom Brady and Tim Tebow, both of whom tried to keep him out of trouble leading up to his eventual arrest and suicide.
Article continues below advertisement
Tim and Hernandez met in college at the University of Florida.
The unlikely duo first met when Tim hosted Hernandez on a visit to the University of Florida, where Hernandez was potentially being recruited. After Hernandez graduated from high school a semester early to start his collegiate football career at the university, Tim continued to look out for Hernandez while on the team.
According to the New York Post, the Florida Gators coach, Urban Meyer, wanted to kick Hernandez off the team at one point over his "chronic" use of marijuana.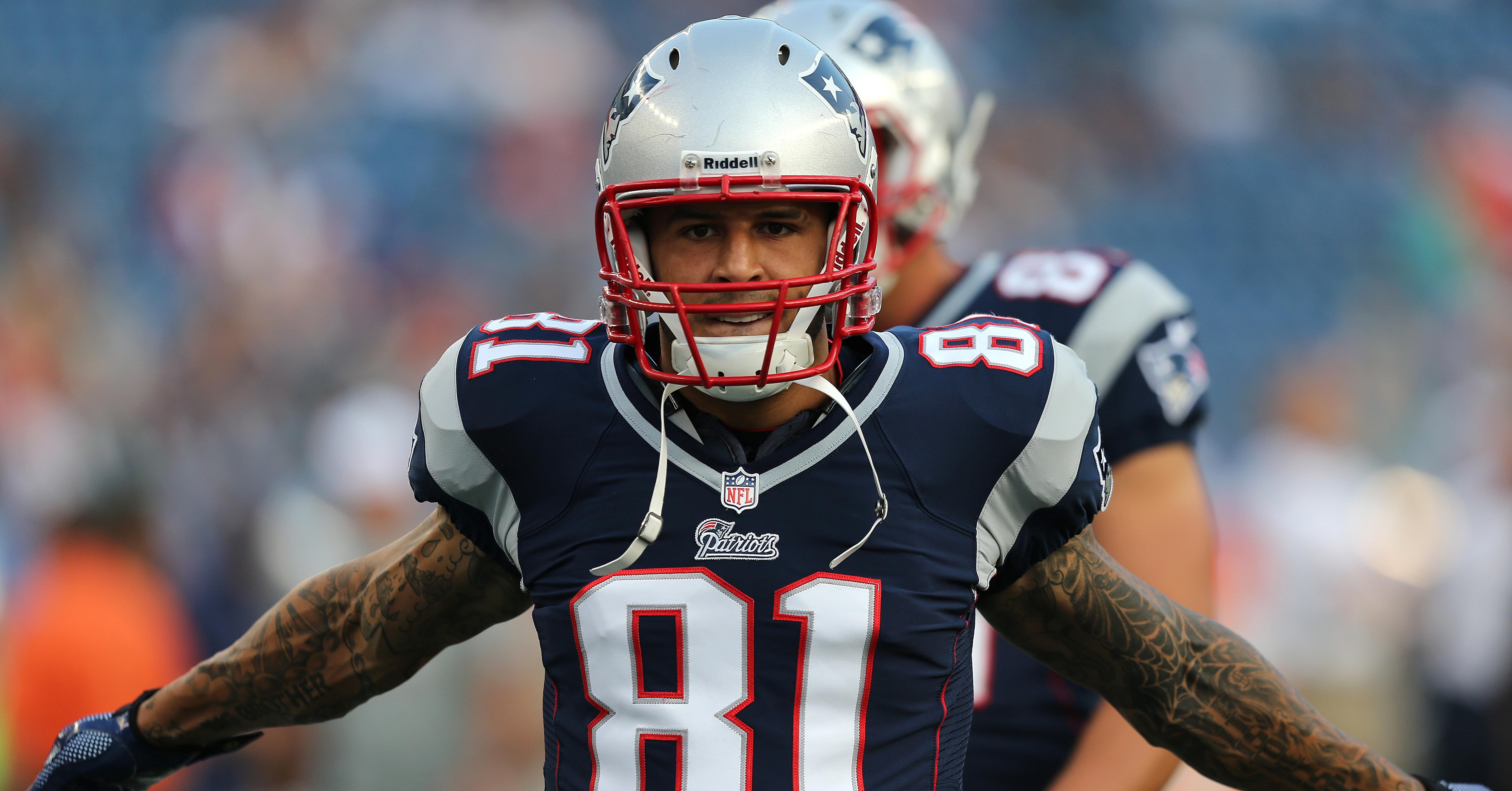 Article continues below advertisement
"But the tests would come back that he was not smoking and he denied it all the time," Urban said.
But Tim urged the coach not to kick him off of the team, and instead, Urban told Hernandez that by the end of his junior season he would have to go pro. Apparently, in his time with the Florida Gators, Hernandez only officially failed one drug test.
Hernandez was then recruited by the Patriots, starting his career in the NFL.
Tim also tried to break up Hernandez's 2007 bar fight.
In 2007, Hernandez went to a bar in Florida known as The Swamp, where he got into a dispute with a bartender over a $12 tab. This led to an altercation between Hernandez and the bartender, which Tim tried to break up, unfortunately to no avail.
Hernandez then punched the bartender in the side of the head, leaving him with a broken eardrum. At one point, Tim ended up calling Urban for help settling the situation.
Article continues below advertisement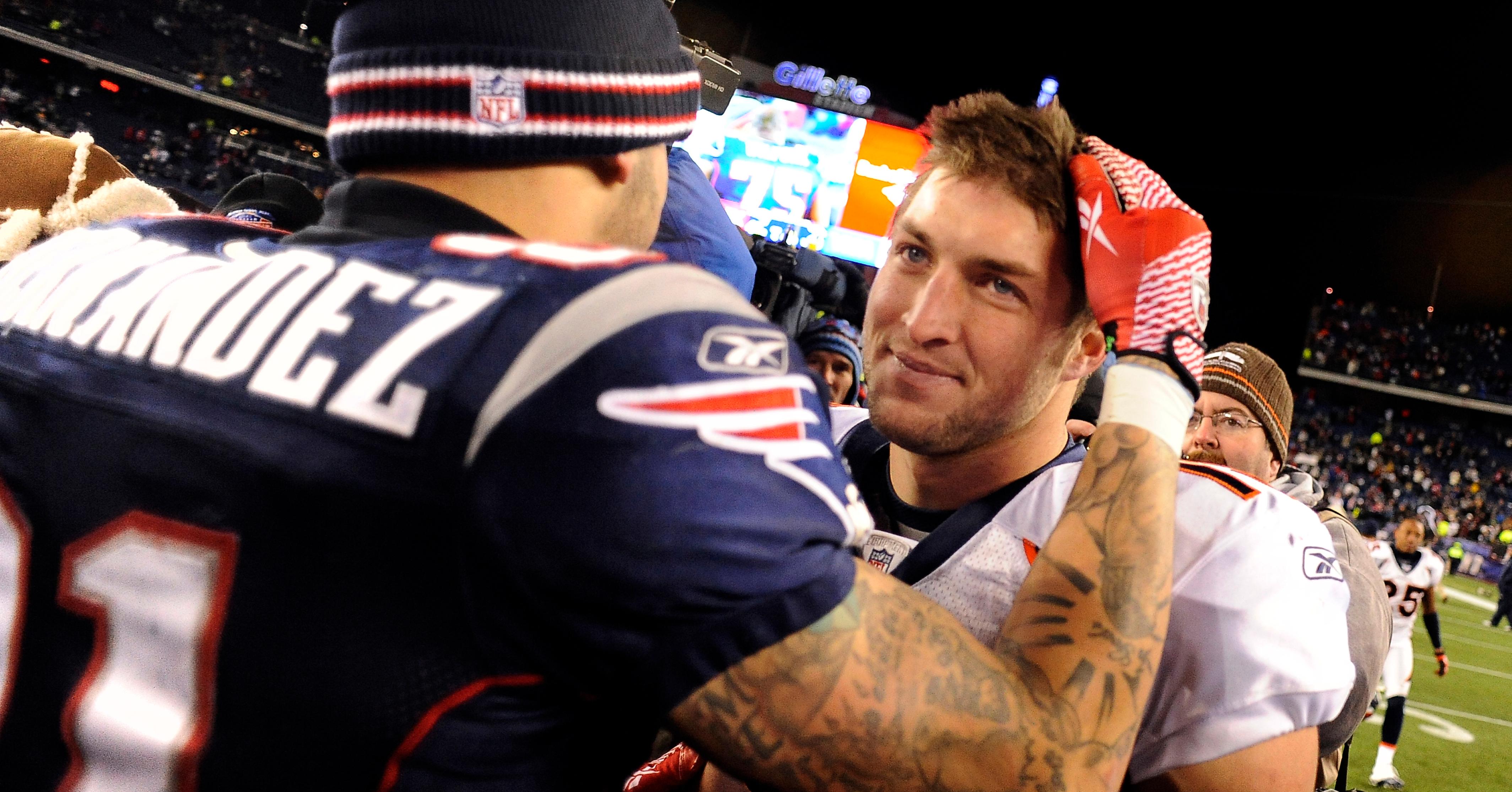 Tim was also questioned about the incident when police were doing an investigation.
"[Tim] stated that he witnessed the dispute," an officer wrote in the investigation report. "… Tebow stated that he went over to try to help resolve the conflict."
Urban still doesn't know what else he could've done better for Hernandez.
Article continues below advertisement
"I saw a distressed person when he came to our place, we tried to surround him with really, really quality people and we monitored him very closely and then he went on to an NFL career," Urban said in an interview. "That's a tough question."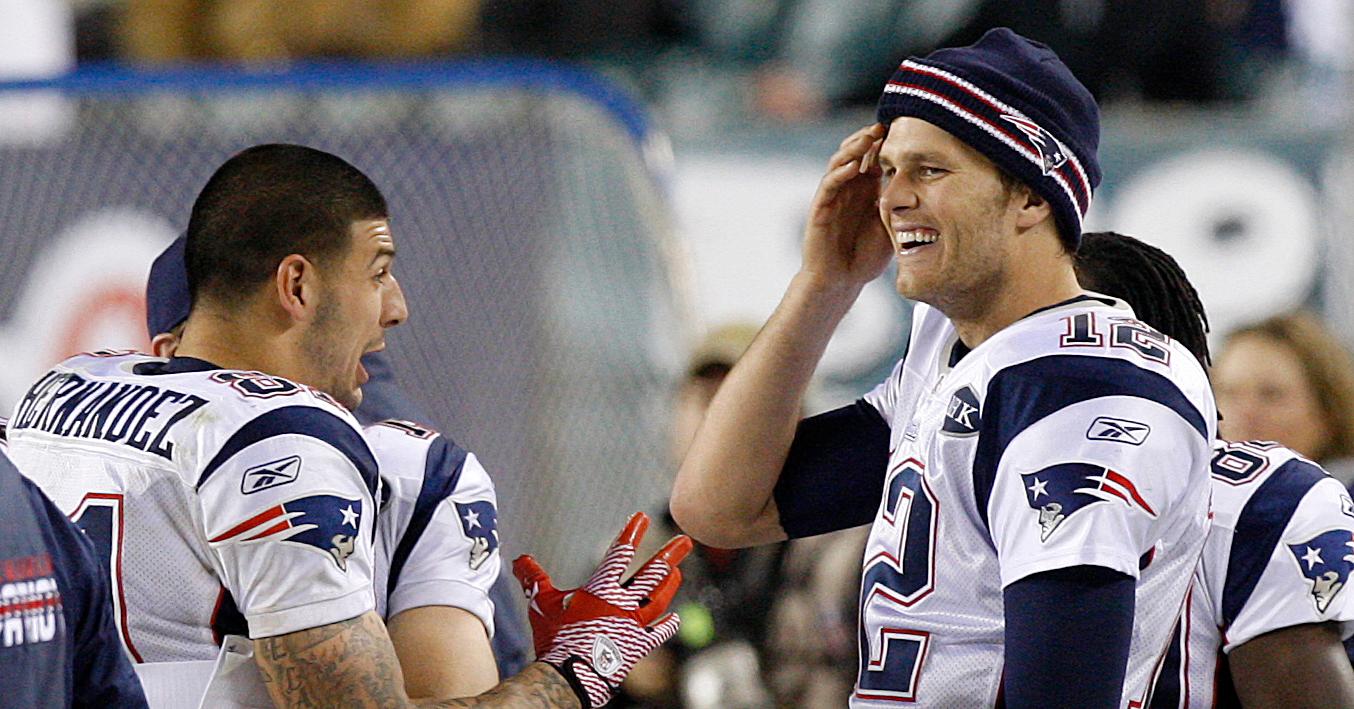 Article continues below advertisement
Tom then watched over him after he was drafted by the Patriots.
After Hernandez started his NFL career, Tom took it upon himself to look over Hernandez, just as Tim had. Tim and Tom were friends and even discussed Hernandez together.
In a video clip posted to the NFL website, Tim and Tom are shaking hands after a game, and the microphones pick up their conversation.
"...I'm trying to watch over Aaron [Hernandez] and Brandon [Spikes]," Tom told Tim in the clip. Tim was on the Denver Broncos at the time, meaning he could no longer look out for Hernandez. Brandon Spikes was another Patriots player who had been drafted from Florida Gators.
"I appreciate that, too, man. They're good guys," Tim responded.
"[Yeah] they're a lot to handle," Brady said.