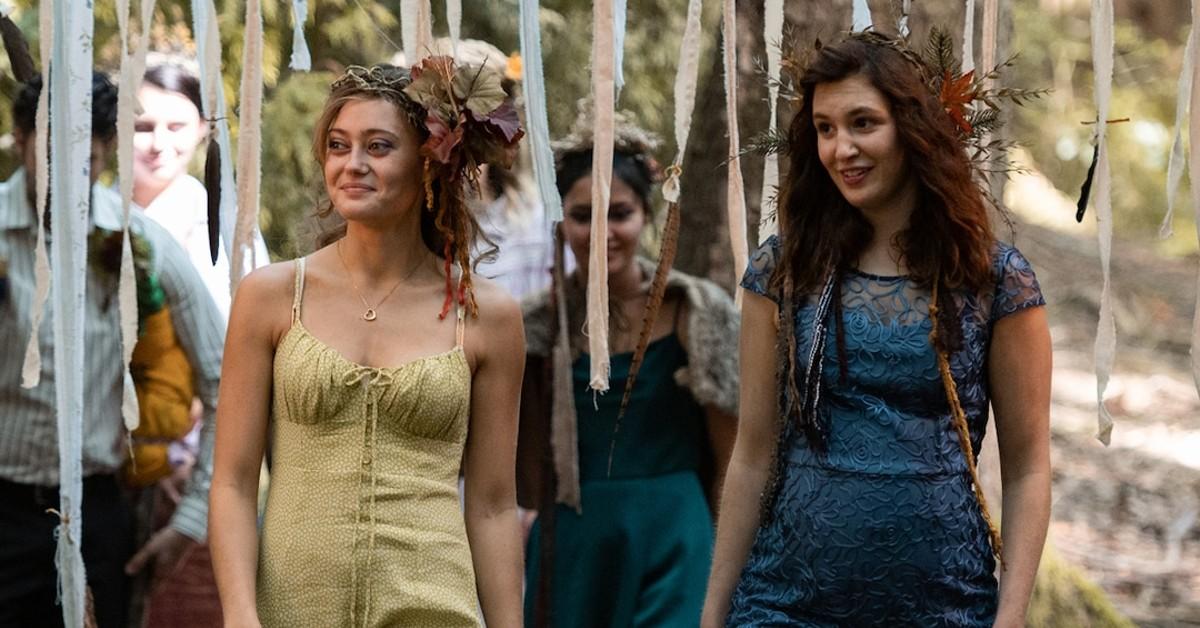 How Did [SPOILER] Die in the Season Finale of 'Yellowjackets'? It's Been a Long Time Coming
Friends and fellow Yellowjackets team members, another death has plagued the stranded gals. Okay, this time we wouldn't really say "plagued." Perhaps the girls are better off without the absolutely insufferable Jackie. Let's take a moment to give props to Ella Purnell's acting skills, as she makes it so easy to despise the arrogant, self-absorbed soccer team captain. Maybe we're being a bit harsh, but we all knew Jackie's death was inevitable on Showtime's near-perfect survival dramaYellowjackets.
Article continues below advertisement
Since the beginning of Ashley Lyle and Bart Nickerson's series — which interweaves past scenes and present scenes — 1996 Jackie was not given a present-day Jackie counterpart. And since the 1996 era Jackie — who's stranded in the Ontario woods with her soccer team — plays a pivotal role in Shauna's (Sophie Nélisse) life, it seemed questionable that the present-day timeline excluded her. The present-day timeline includes Shauna (Melanie Lynskey), Taissa (Tawny Cypress), Natalie (Juliette Lewis), and Misty (Christina Ricci).
Considering this, it was assumed that Jackie didn't make it out of the wilderness alive. Well, the Season 1 finale, titled "Sic Transit Gloria Mundi," confirmed our suspicions in a heartbreaking scene. Let's discuss how Jackie was finally killed off.
Article continues below advertisement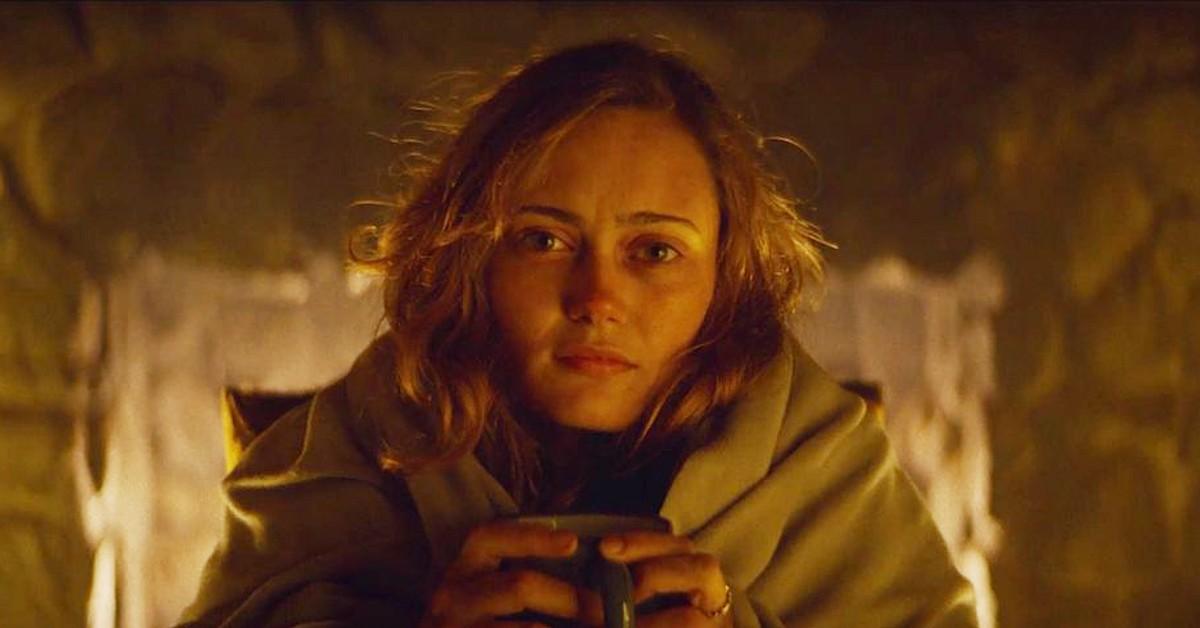 Jackie's death happens after tensions between her and Shauna reach a boiling point.
When it comes down to it, Jackie dies of immature stubbornness. Said resistance stems from rising tensions between Jackie and Shauna, as Shauna has been hiding something major from her BFF/frenemy since before the plane crash.
See, Shauna was having an affair with Jackie's boyfriend, Jeff — who Jackie hardly likes — for some time. Cut to present-day, Shauna wound up marrying and having a child with Jeff (Warren Kole).
Article continues below advertisement
After sensing something is off with Shauna, Jackie sneakily reads her diary, shocked to discover that Shauna stabbed her in the back. Not only does she find out that Jeff has been cheating on her with Shauna, but she, too, learns that Jeff is the father of her alleged bun in the oven (you never know with this show).
Article continues below advertisement
Jackie keeps the juicy information to herself for a while, ruminating over it, and proceeding to act out — aka forcing Shauna to announce her pregnancy to the group, and sleeping with Travis (Kevin Alves).
Jackie could only keep her mouth shut for so long, however.
After Jackie speaks up about a shroom-induced incident that almost killed Travis, Shauna tells Jackie to "calm down." That phrase always spawns a warm response. Jackie then singles out Shauna, as she — while high — was the one who had a knife to Travis' throat just one night prior. Shauna, now fuming, screams about Jackie "stealing" Travis from Natalie (Sophie Thatcher) — who's utterly in love with him. It was the straw that broke the camel's back.
Article continues below advertisement
Jackie finally tells everyone that Shauna was sleeping with Jeff behind her back.
"You're so obsessed with yourself I'm surprised you're aware other people even exist," Shauna says. "You tell me what to wear, what to do, who to hook up with — I don't even like soccer!" Shauna exclaims. "And the rest of us, we're just extras in the movie of your f--king life."
Article continues below advertisement
"Oh, is the sad little sidekick mad? Did I force you to live in my shadow, Shauna?" Jackie responds. This goes on for a bit, words like "jealous," "weak," "insecure," and "tragic" being kicked around like a soccer ball. When Jackie demands that Shauna get out of the girls' cabin, she refuses. Instead, Shauna and a few other girls — who are beyond sick of Jackie's attitude and unwillingness to help with chores — insist that they'd be better off if Jackie left the cabin.
How did Jackie die in the 'Yellowjackets' Season 1 finale?
In the end, Jackie leaves the cabin, sleeping outside for the night. After a lame attempt at building a campfire, she snuggles up to her blanket and newfound grudge, slowly dozing off. Who would've thought that very night would wind up being the first snow of the season? Jackie (clearly a heavy sleeper) dies in her sleep, freezing to death just outside the warm cabin.
The next morning is equally brutal and heart-wrenching, as Shauna rushes outside, wailing and screaming over Jackie's frozen corpse.
Article continues below advertisement
We knew Jackie was cold, but what a dark ending she got.
All Season 1 episodes of Yellowjackets are streaming on Showtime.