'The Chi' Kicked off Season 3 With the Death of [SPOILER] — Here's How He Died
Season 3 of 'The Chi' kicked off with the death of the character Brandon. Get the details on how Jason Mitchell's character died on the show.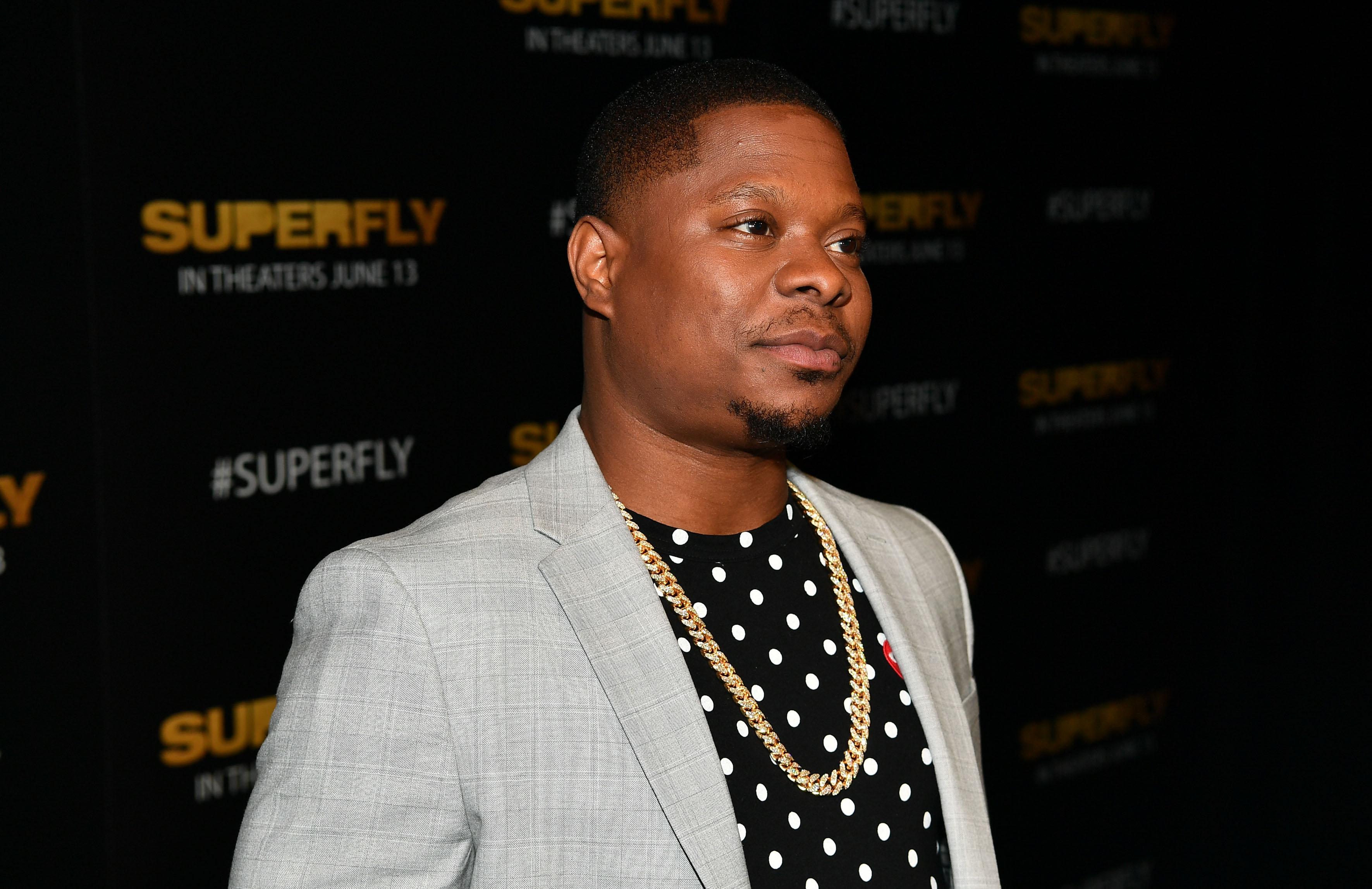 Fans have anxiously been awaiting the Season 3 premiere of The Chi, and on Sunday, June 21, the wait ended. It's been a whole year since the Showtime series premiered on the small screen, and now that it has, there are a lot of follow up questions following the two big events that happened during the season premiere. One of them is about the [spoiler alert!] death of the show's main character Brandon, played by now-fired actor Jason Mitchell. Scroll down for everything we know about how he died.
Article continues below advertisement
How does Brandon die on 'The Chi'?
As of now, viewers do not know exactly how Brandon died, but it could be assumed that he was killed on the streets of Chicago like his brother Coogie (Jahking Guillory).
Early in the episode, there is a random eerie scene of his funeral with a closed coffin and a big photo of him next to it (actor Jason Mitchell isn't actually in the episode at any point). His mother, Laverne (Sonja Sohn), gives a eulogy at the tearful event.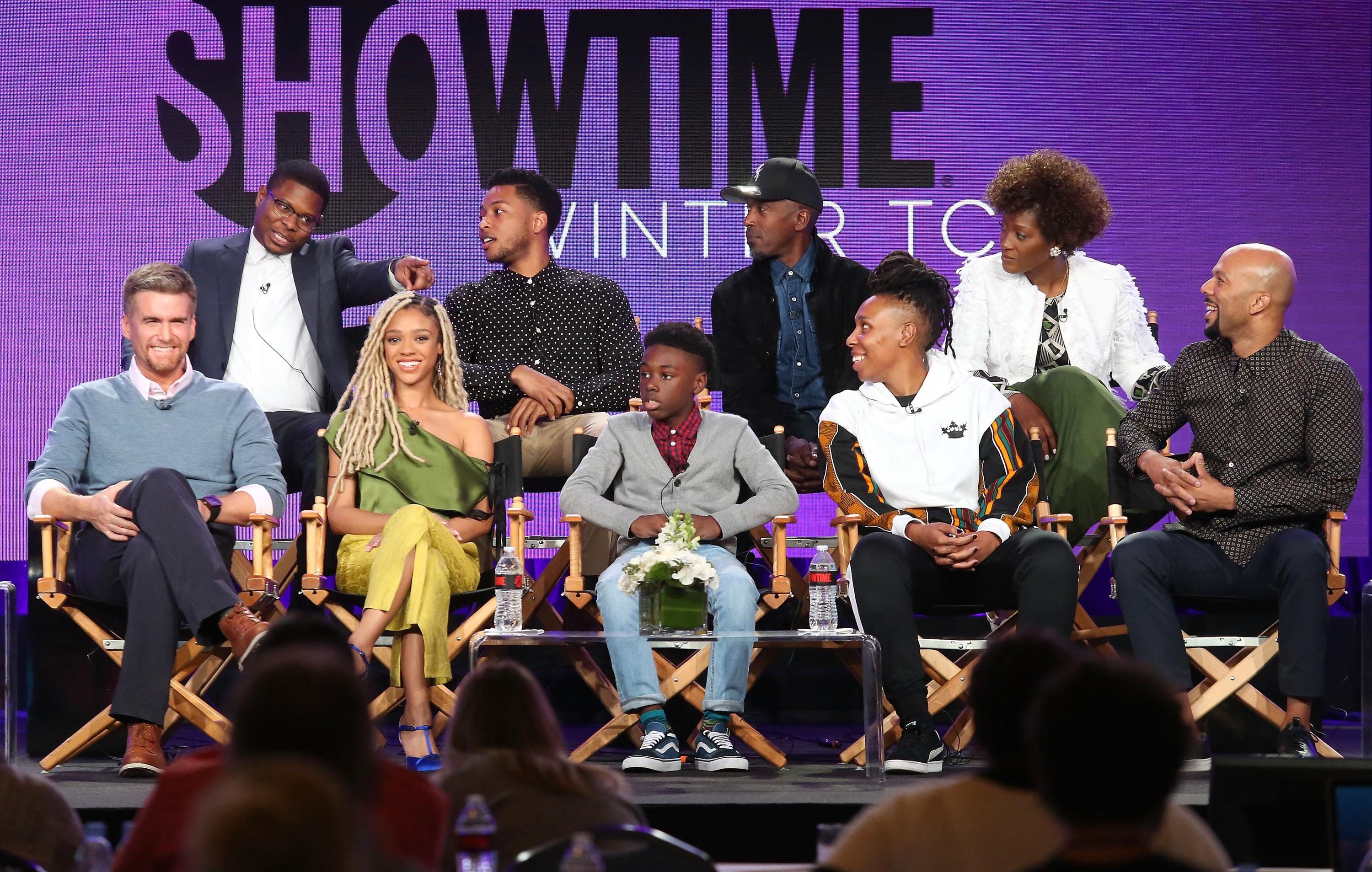 Article continues below advertisement
"He never had a damn shot! Neither did Coogie!" she emotionally says. "I had no right to bring those boys into the world. [They] were all I had, and this city took 'em from me. So I'm always gonna be broken. And there ain't nothin' that's ever gonna make me whole again."
Hopefully, we find out more about how he died and what happened in the upcoming nine episodes, but we had a feeling that something bad was about to happen to Brandon considering the behind-the-scenes drama with Jason.
Why did Jason Mitchell leave 'The Chi'?
In May 2019, Jason was abruptly fired from The Chi following misconduct allegations during production from Season 2 showrunner Ayanna Floyd Davis and his co-star (and on-screen girlfriend) Tiffany Boone, who also left the show after the drama.
At the time, Gary Levine, Showtime Co-President of Entertainment, confirmed that they'd be killing his character off the show. "There is a lot of great life in The Chi and there's also death in The Chi and that's how we'll be dealing with it," he said.
Article continues below advertisement
Ayanna's statement to THR said that the series creator, Lena Waithe, was the one who brought everything to her attention. "As a result of this information, I discussed Tiffany's claims with the studio's HR department and set up HR presentations for the writers, cast, and crew. Ultimately, everyone was well aware of Jason's behavior and his multiple HR cases, including Lena, the creator and an executive producer of the show, who is very involved at the studio and network level."
Article continues below advertisement
She continued: "As showrunner, I did everything I could to deal with his behavior, by speaking with the studio's HR department multiple times and instructing one actress to call HR herself, before I became a target of his rage and inappropriateness, and had to report him to HR, as well." He also then accused her of making an inconsiderate comment on set.
Jason has said he was "taken back" by the whole situation, which he has spoken out about on multiple occasions.
But he denied that he was fired because of it. "The actual reason that I got let go was because Disney saw what was going on with Desperados and they just bought Showtime, so they decided not to pick up my option," he said. "I've been on the show for what was about to be three seasons. I was nominated for an award, so you know, I was asking for money and all these different sorts of things and they just weren't down to do it."
It should be noted that Disney does not own Showtime. CBS does. However, Disney does own Fox 21, which produces The Chi.
Regardless, Brandon is dead and we want answers. Stay tuned!