Does Negan Die in 'The Walking Dead' Comics? Maggie Will ... (SPOILERS!)
How does Negan die in 'The Walking Dead' comics? After murdering her husband, Maggie seeks revenge on the former villain. Here's what you need to know.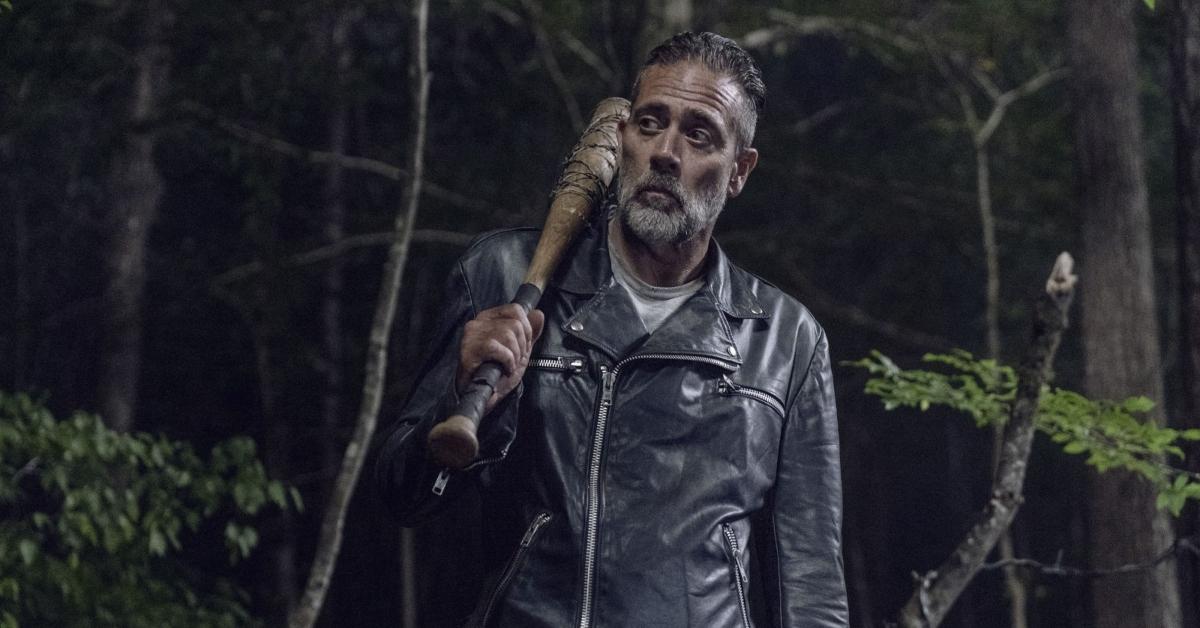 The hit zombie apocalypse series, The Walking Dead, may be based on the comics, but the storylines don't always entirely match up.
If you're a fan of both, you know that character death and storyline details are sometimes changed for the AMC series. In the Season 10 finale, fans are finally shown Negan's (Jeffery Dean Morgan) origin story, which included details about his late wife Lucille (Hilarie Burton Morgan).
Article continues below advertisement
Negan's storyline in the finale set up a major cliffhanger regarding the fate of the big, bad villain. So, how does Negan die in the comics? Will he meet the same fate in the series finale of The Walking Dead? Keep reading to find out more!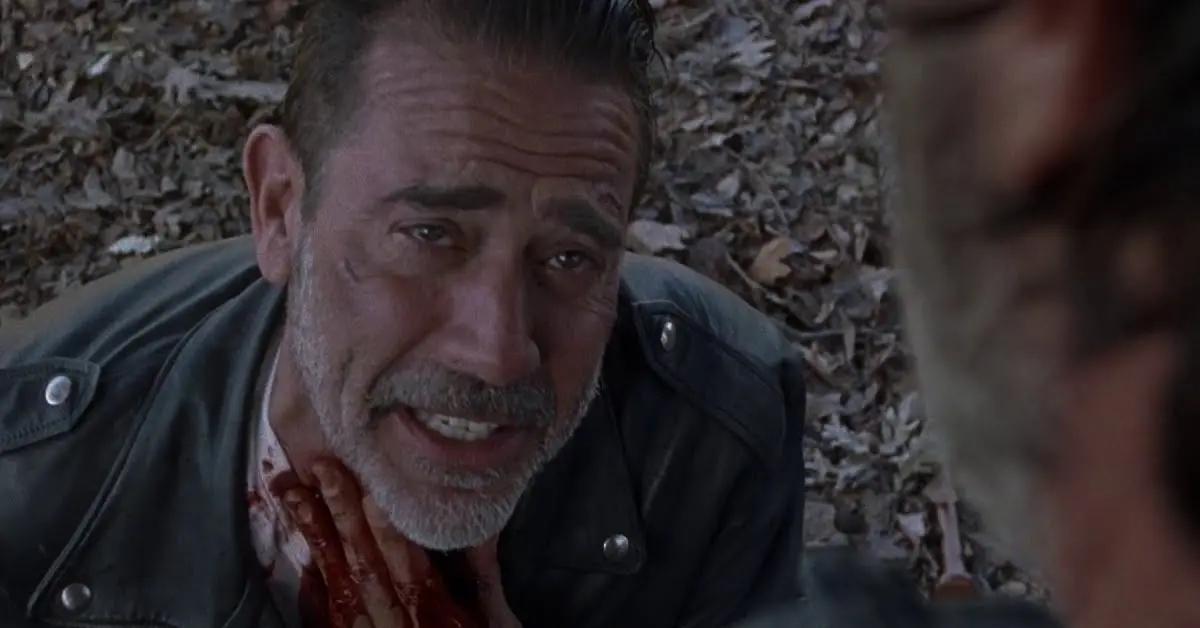 Article continues below advertisement
How does Negan die in 'The Walking Dead' comics? Maggie will...
[Warning: Spoilers ahead]
If you've read the comic book titled "Negan Lives!," you are aware that the former villain is not killed off. Instead, he's sentenced to live his life in exile. However, that was not always the character's set fate. Negan was supposed to die by Maggie's hand, according to creator Robert Kirkman.
According to Insider, Negan was supposed to be shot and killed by Maggie in issue No. 174, and Kirkman "even wrote the full issue script, ending with Negan's death." So, why did the writer suddenly have a change of heart regarding the Walking Dead character?
The Walking Dead graphic artist, Charlie Adlard, wrote a lengthy email to Kirkman about Negan's death, which forced the creator to reconsider the villain's fate.
Article continues below advertisement
"We, as an audience, always demand the ultimate punishment for our fantasy bad guys. It's a shame we didn't break the [mold] with Negan... the baddest of bad guys, but very far down the road to redemption and forgiveness, who pays the usual ultimate price — death. Imagine, if he lived, what we could say about our society?" part of the email read which ultimately prompted Kirkman to rewrite Negan's storyline.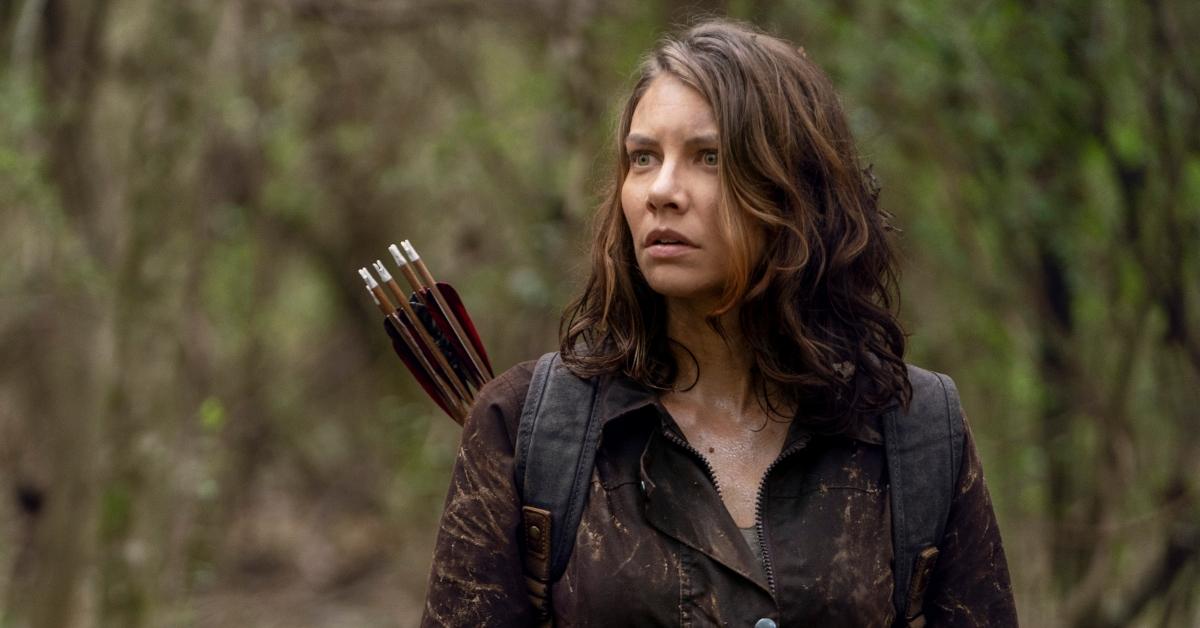 Article continues below advertisement
Intent on seeking revenge on the man that killed her husband Glen, Maggie confronts Negan in a house with the intent to kill him. When Negan reveals that he's ready to accept his fate, she decides not to pull the trigger but rather wants him to live out his days in exile.
Will the AMC series follow a similar storyline?
Does Negan die in 'The Walking Dead' series?
In the Season 10 finale, Carol (Melissa McBride) forces Negan to a cabin in the woods and explains that the Alexandria council has voted to exile him from the community.
When Negan pushes back, Carol tells him that Maggie will kill him if he stays in the town. However, he doesn't listen to Carol's warning and ventures back to Alexandria to confront Maggie.
Article continues below advertisement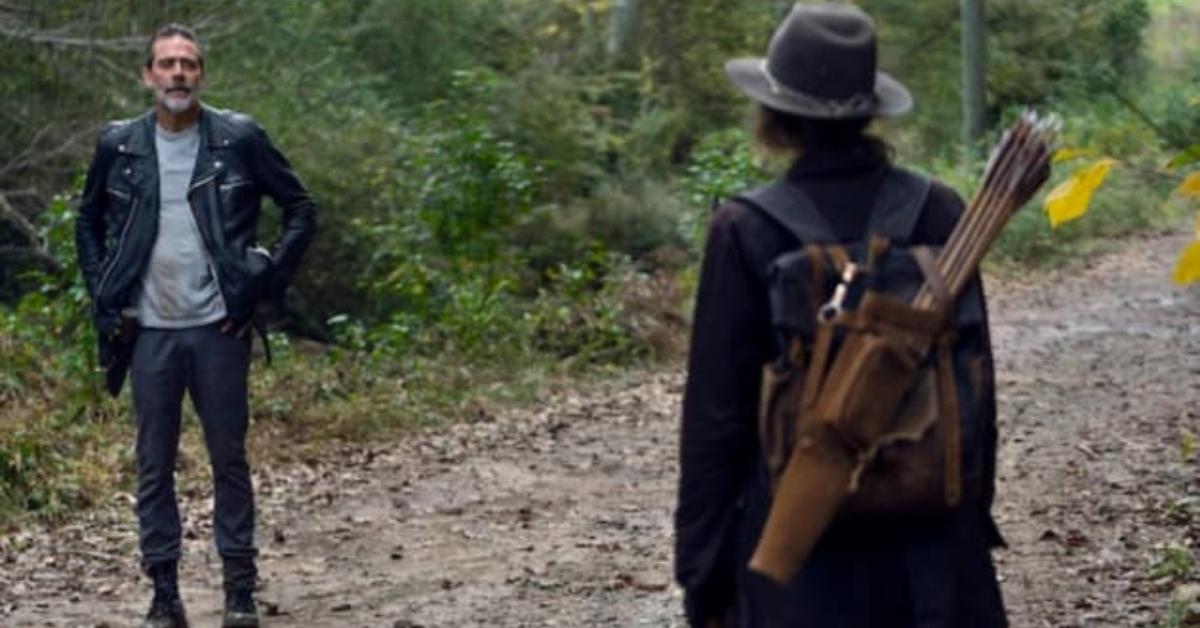 Season 10 ends with the pair once again meeting face-to-face, with Negan cracking a villainous smile. So, what does that mean for the characters in Season 11?
"I definitely would love for people to draw their own conclusions about what Maggie may be thinking when she and Negan come face-to-face again. There's a long road ahead, there's a lot to be done," Lauren Cohan said in a behind the scenes clip. "He's in trouble."