Gen Z Is Obsessed With New Dating App Snack, Which Is Basically a Tinder and TikTok Hybrid
If you're single and a big fan of TikTok, listen up! There's a new dating app out on the market and it's basically a combination of Tinder and TikTok. It's called Snack — and no, it has nothing to do with potato chips, candy, cookies, or any of those goodies.
It has to do with the other type of snacks. You know what I'm talking about right? As defined by Urban Dictionary and often a term used by Gen Z and millennials, a snack is someone you find attractive.
Article continues below advertisement
This new dating app wants to help singles find their "snack" but in a unique way. Unlike traditional dating apps, Snack doesn't limit users' freedom of expression to just a few photos and a short bio. Instead, it encourages users to be more interactive and show who they are through short-form TikTok-like videos.
Interested in learning more? Keep scrolling for everything we know about Snack.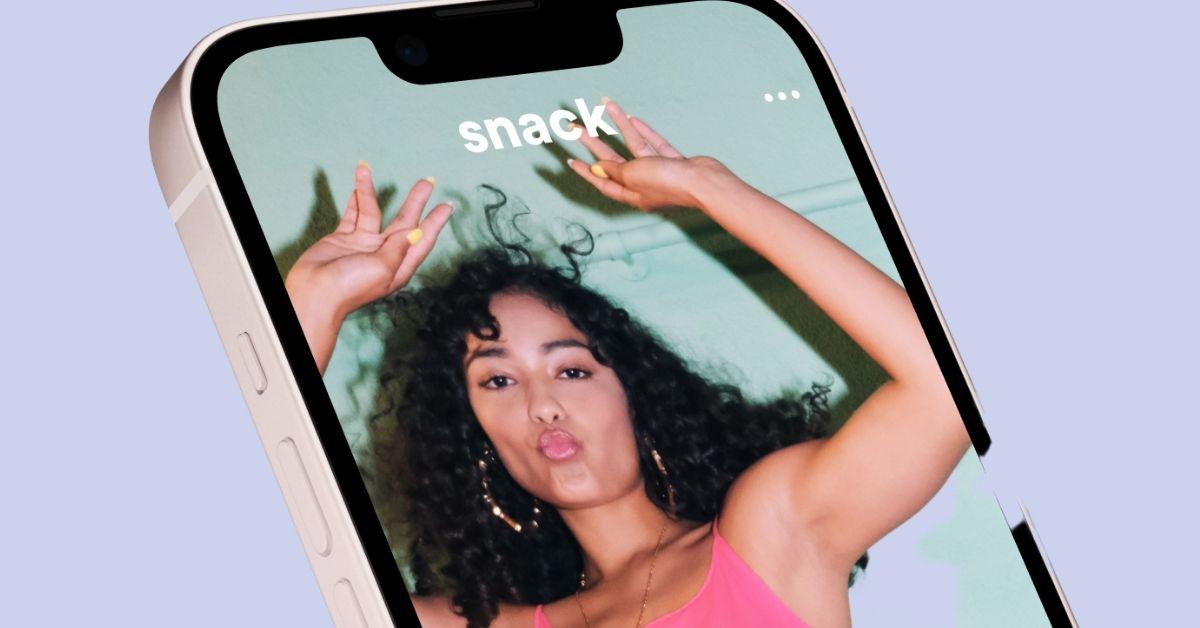 Article continues below advertisement
Snack is basically TikTok for dating.
When you create a profile on dating apps like Tinder, Bumble, or Hinge, you're usually asked to upload photos and answer some questions about yourself — and that's it. While someone's photos and written responses can give others a peek into who they are, these apps do make it pretty easy to lie and hide one's self behind a keyboard. After all, catfishing is a thing.
But what if you could show viewers things about yourself through more than just photos? Perhaps with a short video. If that appeals to you, Snack is the app for you! With Snack, you can personalize your dating profile with short-form videos to show others the real you.
Article continues below advertisement
It works like this: As you're making your profile, you'll be able to upload some pics that you probably wouldn't upload on a traditional dating app. Think standalone photos of your pets, plants, or just a very silly photo of yourself, etc.
Article continues below advertisement
You'll also be able to create videos of yourself based on provided prompts. For example, one Snack prompt reads: "Tell us how tall you are without telling us how tall you are." Another reads: "Film a mini car karaoke episode."
For extroverted singles who love creating TikToks, this is your chance to shine. Bring out your ring light and show the world why you're a star (and a snack!).
Article continues below advertisement
But here's the wild part: There is no swiping right or left on Snack. Similar to one's TikTok For You Page, Snack will show you other users' videos in a vertical feed. From there, you can view and then like the video if you want to get to know that person better.
Article continues below advertisement
If you both like each other's videos, Snack will let you know so you can make some moves in their DMs. Think of it as connecting with someone on TikTok, but you know for sure that this person is single and is looking to date.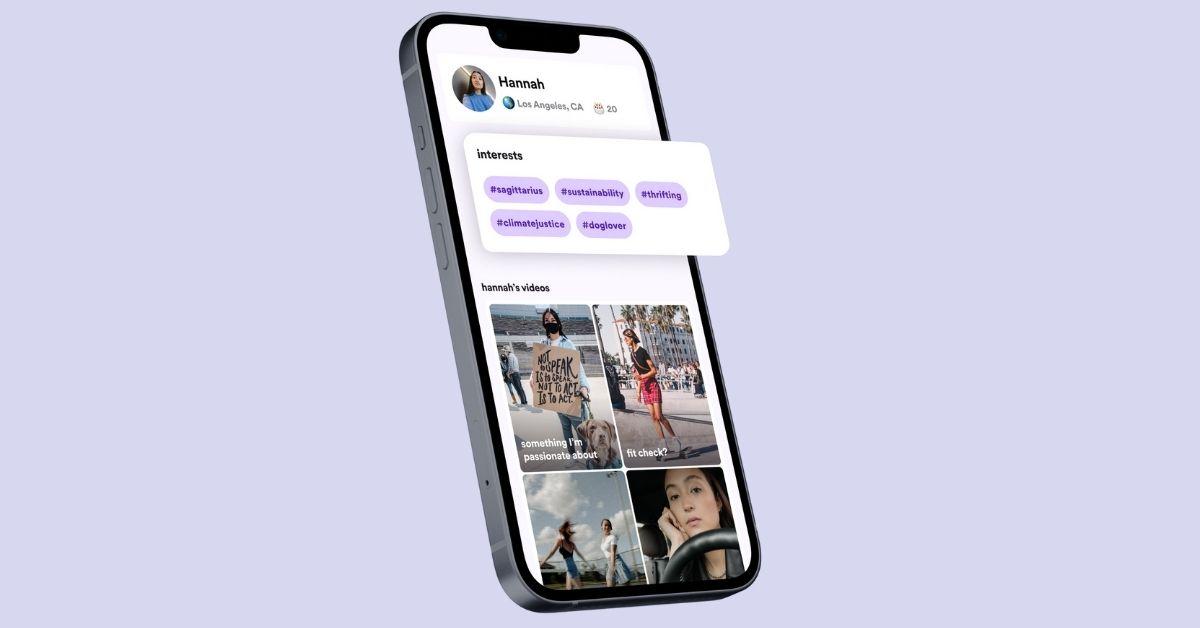 Article continues below advertisement
Two more things about Snack: First off, all users must be under 36 years old to use the platform. Unfortunately, Snack is strictly targeted towards Gen Z and millennial singles.
And second, it's currently only available in the Apple App Store.
But other than that, Snack is free, fun, and another platform to meet singles on. If you love TikTok and are looking for love, give Snack a try. You never know whose videos you might land on.