Sabrina and Ambrose Are Related on 'Chilling Adventures of Sabrina' — but It's Complicated
How is Ambrose related to Sabrina? The warlock is a "cousin" of Sabrina Spellman, but their relationship is far more complicated than that. Details!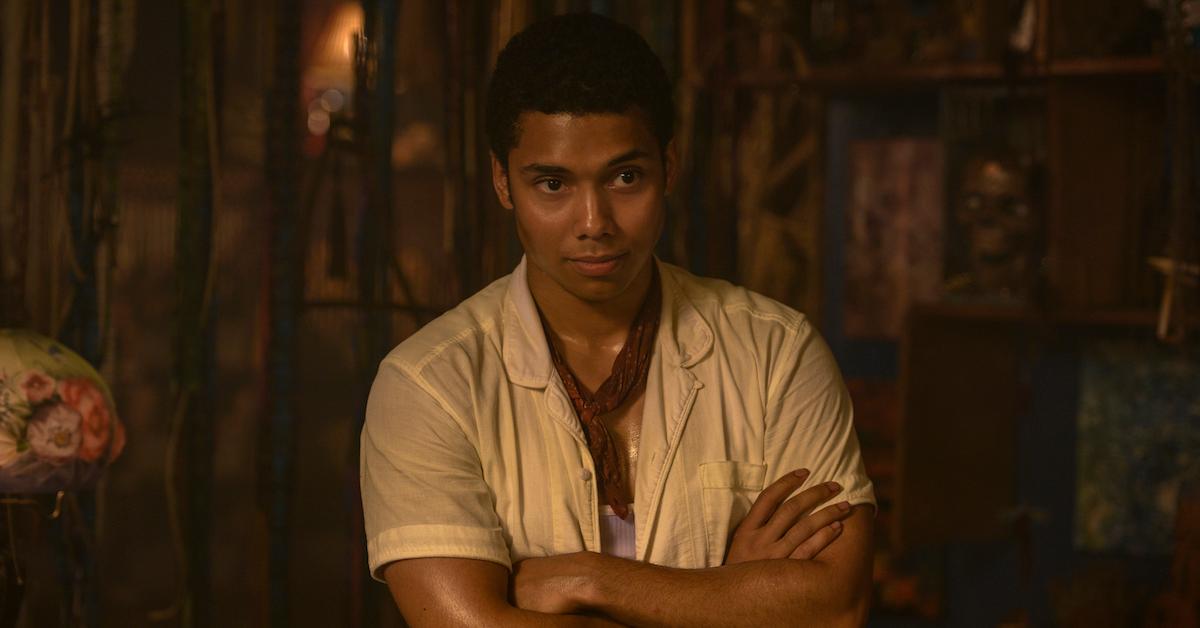 Article continues below advertisement
In between fighting the Dark Lord and other demons, Sabrina will also continue being an average high school student by joining the cheer squad.
It's more than understandable if the events from Season 2 are a bit hazy, considering the lapse in time between seasons, so we have a refresher on the character of Ambrose Spellman (Chance Perdomo).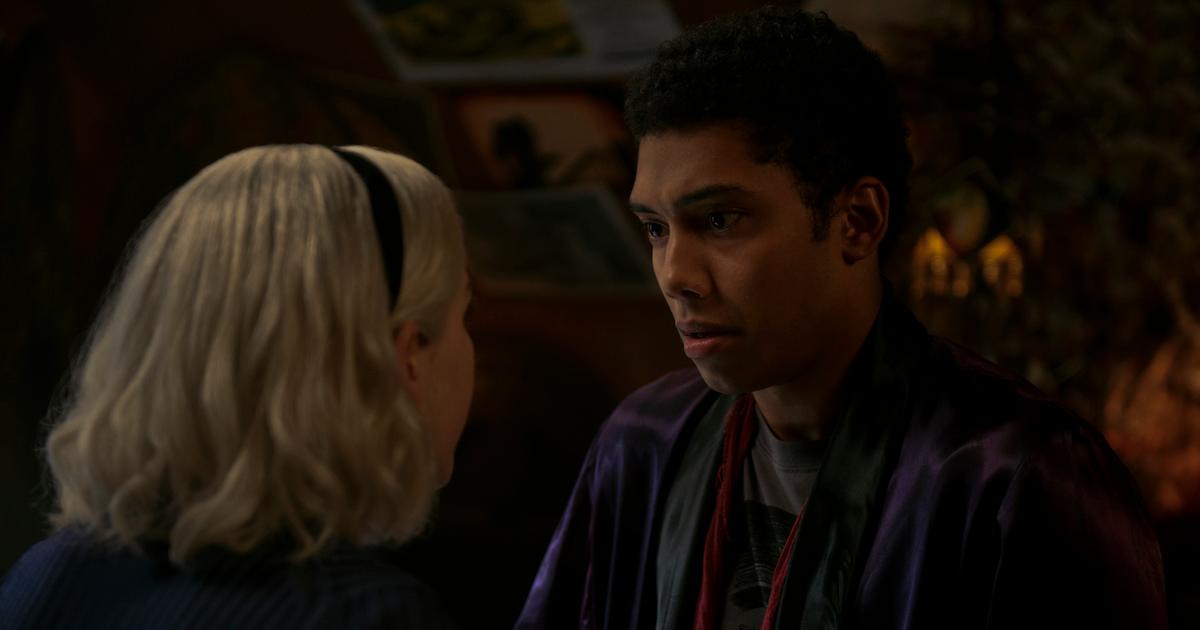 Article continues below advertisement
The warlock joined Sabrina and her friends after being imprisoned, but his relation to the powerful teen is complicated.
How is Ambrose related to Sabrina? The pair are "cousins," but we have the scoop on their family history.
How is Ambrose related to Sabrina? It's complicated.
Ambrose is a warlock of British descent, but he arrived Sabrina's Greendale universe decades earlier after getting arrested. He had been being imprisoned in the Salem Mortuary for 75 years following an attempt to blow up the Vatican in the 19th century. He worked as a mortician there while also living in the attic of the funeral home.
Article continues below advertisement
He was later freed, thanks to Father Blackwood, when he refused to disclose who his accomplices were in the Vatican incident. Father Blackwood was impressed by Ambrose's loyalty, leading him to grant Ambrose his long-awaited freedom.
The warlock was then allowed to attend high school with Sabrina, who is his closest confidante.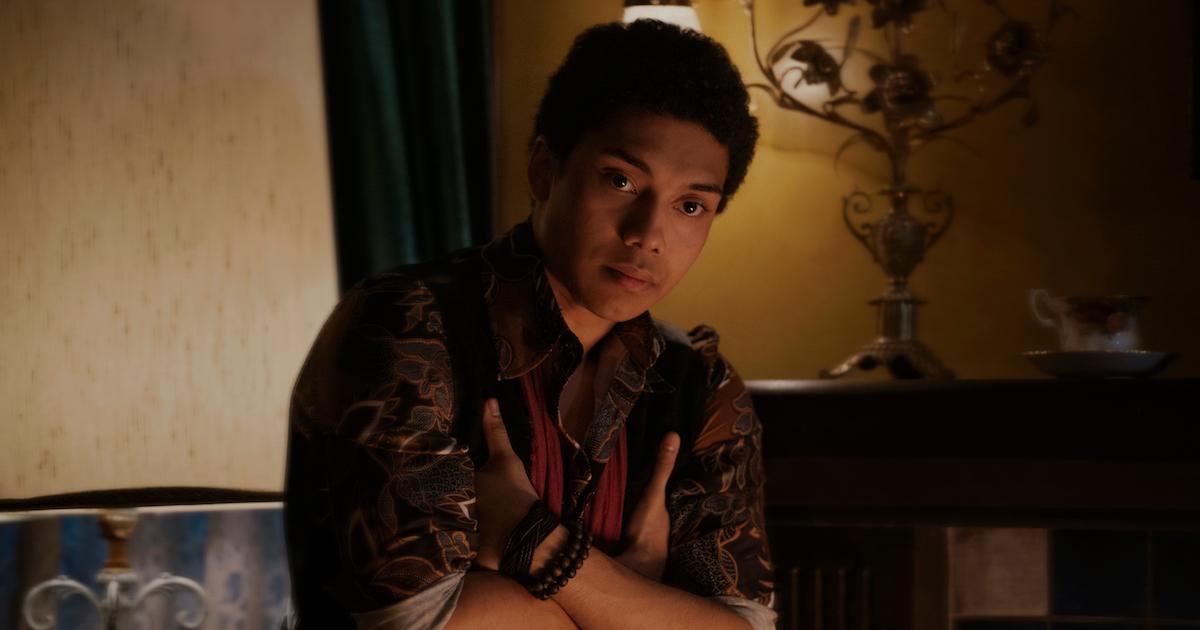 Article continues below advertisement
Sabrina and Ambrose consider themselves to be cousins, as Aunt Hilda (Lucy Davis) raised Ambrose after his father died. His dad was killed by warlocks when Ambrose was just a child, and he sought validation from other father figures. This led to his enchantment with the revolutionary group that set out to destroy the Vatican.
The identity of Ambrose's birth parents is unknown, so it's unclear if he's a birth relative to Sabrina, or if they just consider themselves cousins because they were both raised by Aunt Hilda. Sabrina has never mentioned having a biological uncle on the show.
We have a feeling that Ambrose's father's identity will be a part of the story in the seasons to come.
Article continues below advertisement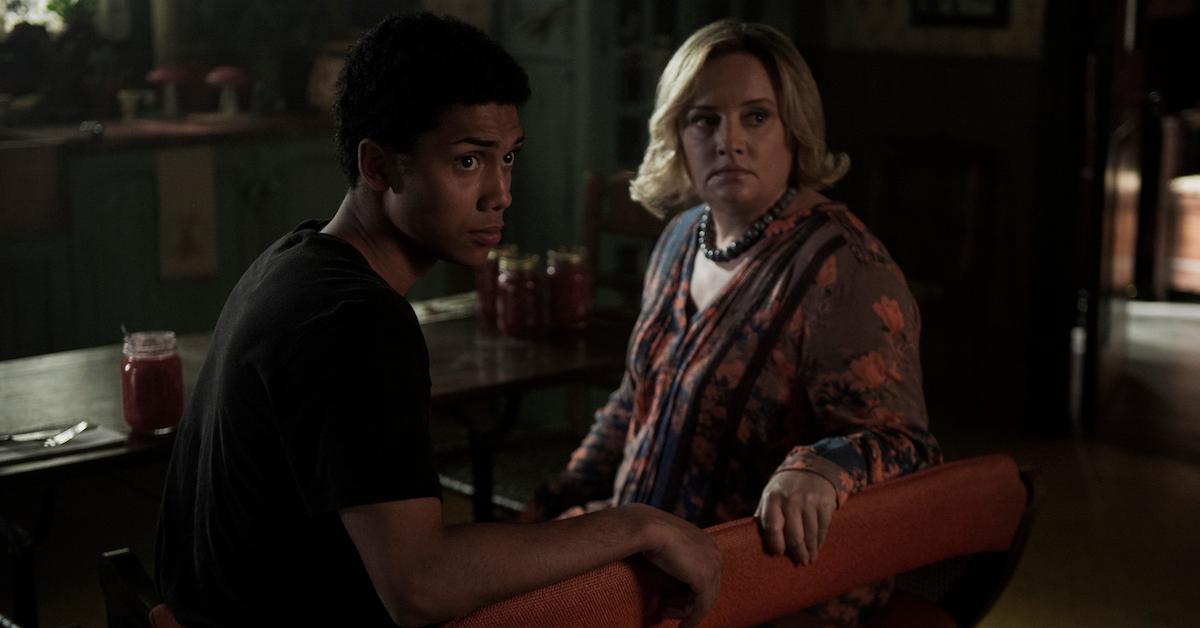 Was Ambrose in the 'Sabrina the Teenage Witch' comics?
Since many based their knowledge of the Chilling Adventures of Sabrina on Melissa Joan Hart's early '00s series Sabrina the Teenage Witch, the character of Ambrose Spellman may seem like he was an addition to the Netflix series. But, the character did actually originate from the Sabrina comics in the '70s.
The comic book version of Ambrose bears only a slight similarity to the warlock present on our screens, but it's clear that the creators of the Netflix show were inspired by the book.
Article continues below advertisement
In the comics, Ambrose is Sabrina's fashion-savvy cousin. But, Ambrose in the comics is a middle aged man who only sporadically visits the Spellman house.
On the show, Ambrose has taken on a role similar to Salem the cat in the '00s sitcom. He serves as Sabrina's closest ally, and his dry wit is reminiscent of the cat.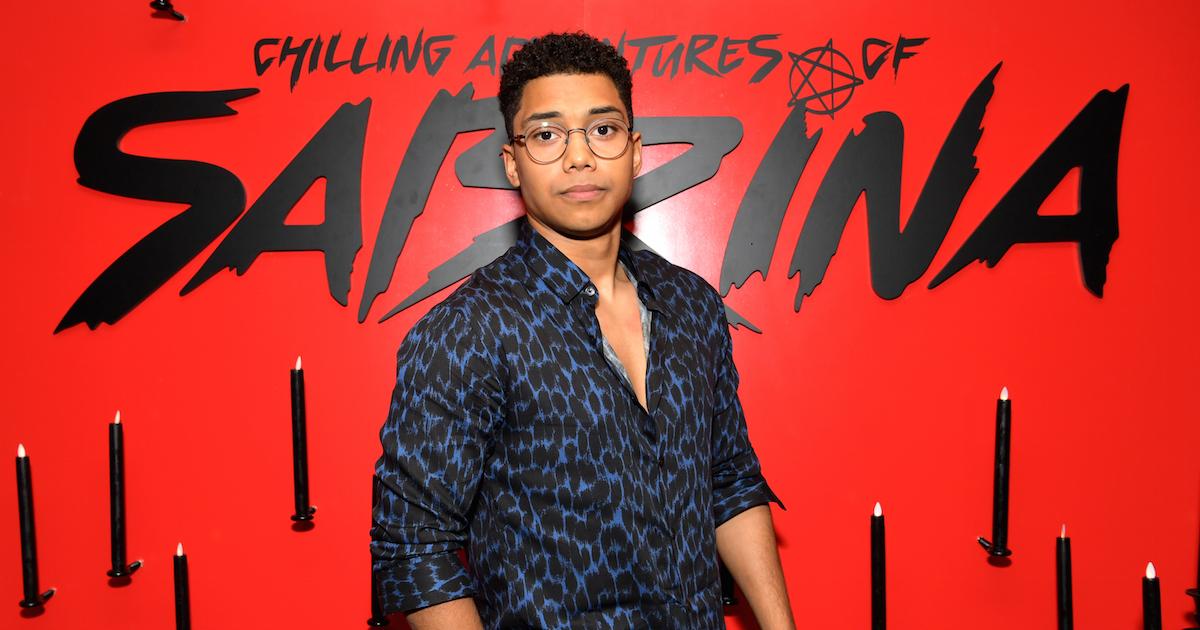 Article continues below advertisement
Unlike any character from the comics, CAOS's Ambrose is pansexual. The fan-favorite's role was also written with actor Chance Perdomo in mind. Roberto Aguirre-Sacasa, who writes for the series and also for Riverdale (which exists in the same universe), created Ambrose's character traits after Chance auditioned for the role of Jughead Jones on Riverdale.
"He was like, 'I'm going to keep this kid in mind,'" Chance said to Vulture about learning Roberto wanted him on CAOS. "And he did, unbeknownst to me, even in the audition process when I was on the Warner lot in front of three sets of execs. He mentioned he remembered me from that audition, but I didn't know that he'd written this character for me!"
Chilling Adventures of Sabrina Season 3 is available to stream on Netflix beginning on Jan. 24.