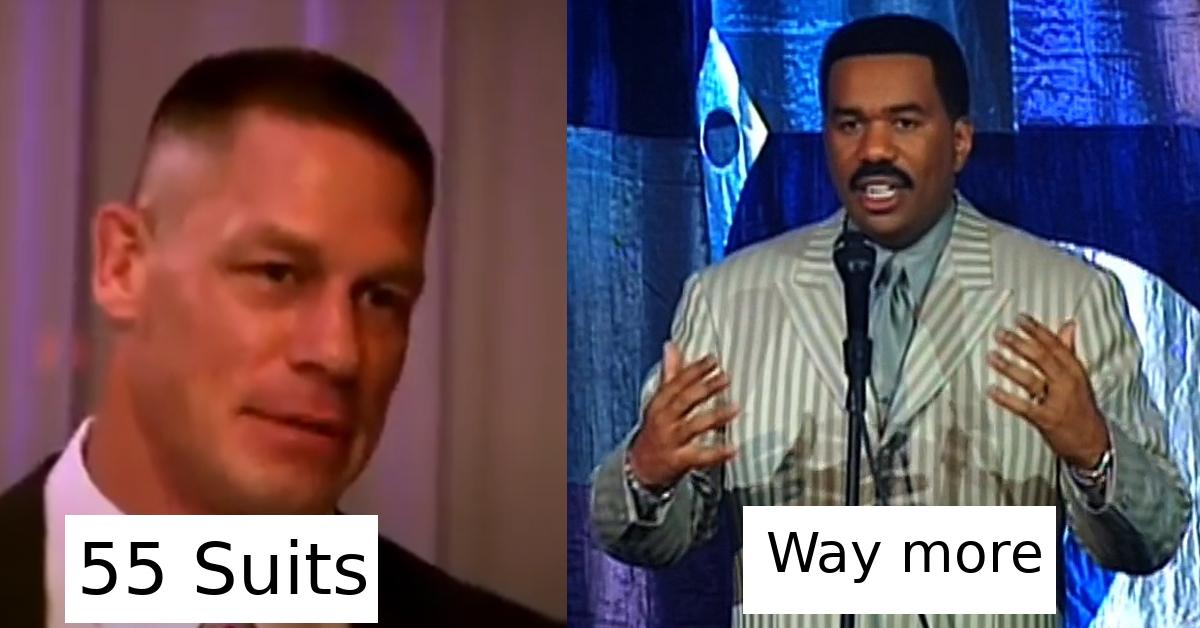 Steve Harvey Has So Many Suits Even John Cena Would Be Impressed
There's something wonderfully familiar about game show hosts. It's hard to put one's finger on it, but there's a comfort from seeing a familiar face enthusiastically introduce guests on a program, giving them a chance to not only add some excitement to their lives, but maybe win some prizes for them and their loved ones. Steve Harvey's tenure on Family Feud continues that tradition, as well as the time-honored game show host tradition of rocking snazzy suits. But how many does he have?
Article continues below advertisement
How many suits does Steve Harvey have? At least 500.
Although Steve Harvey's talk show, Steve Harvey, is no longer on air, there are still some amazing facts that have persisted from the series: he's worn no fewer than 500 different suits on the program. This doesn't count the colorful assortment of other pants-and-blazer combinations he's donned over the years, either. Keep in mind, too, that the following video down below was uploaded from the show's YouTube account in 2015.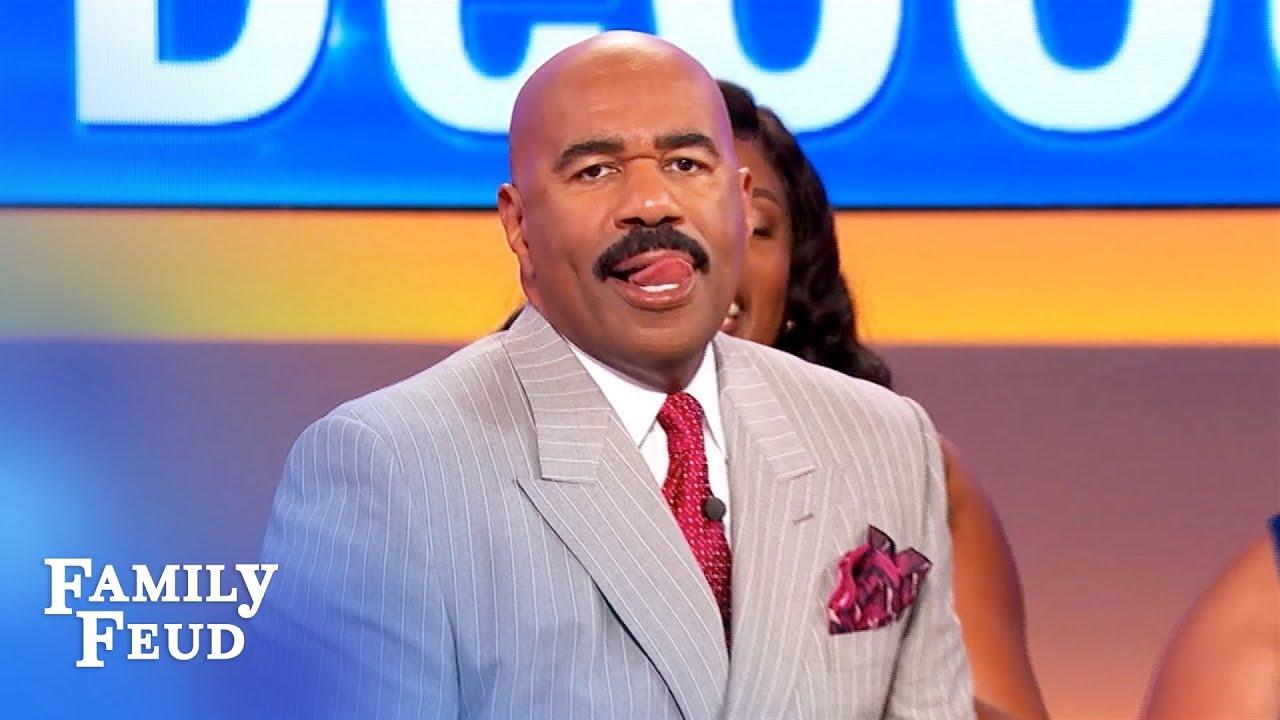 Article continues below advertisement
In the video, there isn't a single repeat of any one suit. Since the comedian is such a fan of rocking different variations of professional attire, it only made sense that he'd someday come out with his own clothing brand: Steve Harvey Suits. If you take a look at some of the get-ups from his collection that he's put together, they're undeniably his. Seriously, just look at them.
Article continues below advertisement
Again, it's worth mentioning that Steve has been doing tons of TV appearances on various programs throughout his career, so while it's been verified that he wore over 500 suits on Steve Harvey alone, this doesn't take into account the other 420 episodes of his talk show not listed in the video, not to mention his various stand-up shows, special hosting duties, Family Feud appearances, and other on-screen gigs.
Article continues below advertisement
All in all, it wouldn't be crazy to assume that the man has owned over 1,000 suits in his career. His love for being well-dressed was explained on an episode of his online show, Rolling with Steve Harvey. On the program, he explained that his mother had told him from a very young age that women were into men who perfected the drip. He even discussed a conversation he had with D.L. Hughley, who once questioned why he always rocked suits.
Article continues below advertisement
"The first year we did Kings of Comedy, they didn't wear suits, I'm the only one who wore suits. D.L. used to say, 'Man, why you wear a suit all the time?' I don't know no other way to be, dog. People paying all this money to see us, might as well give 'em something to look at. Hell, we ain't cute. The Kings of Comedy wasn't no pretty group. We was funny as hell, but we was not an attractive bunch. You just have to know that. If you ain't cute, you ain't cute. You just gotta come to that s**t."
He was probably well dressed beneath his coat under the infamous NYE 2020 Lego incident.
Remember at the start of the year, right before the dumpster fire that ended up becoming the year two thousand and twenty, when Rob Gronkowski was featured in a segment with Steve Harvey and a LEGO bust of the comedian that was constructed especially for the event?
Well this happened, and Steve was not amused.
Article continues below advertisement
Gronk smashed the bust to the ground and began kicking the pieces around, Gronking out as usual much to Steve's utter dismay. Come to think of it, that could've been the key to all of the bad karma that made 2020 so horrible. Thanks a lot, Gronk.