The Staggering Sum Steve Harvey Makes per 'Family Feud' Episode
Steve Harvey is the longtime host of 'Family Feud," and we have the scoop on his estimated net worth, and what he makes per episode.
At 63 years old, Hollywood funnyman Steve Harvey (or Broderick Stephen Harvey) has made quite a name for himself in the show biz game.
In addition to being an actor, he's a writer and producer, perhaps most famous for The Steve Harvey Show, which ran from 1997 to 2002.
His name is also synonymous with Family Feud, which he has hosted since 2010. On the show, teams of five go head-to-head to guess the most popular responses to questions under certain categories, competing for cash and prizes.
Article continues below advertisement
Family Feud got its start back in 1976, coming in and out of production since then. It has withstood the test of time, delivering laughs to families for decades and counting.
The show was previously hosted by the likes of Louie Anderson from 1999 to 2002, Richard Karn from 2002 to 2006, and John O'Hurley from 2006 to 2010, when Steve stepped in.
Article continues below advertisement
Here's what Steve Harvey makes per 'Family Feud' episode.
Spoiler alert: It's more than you may have guessed! Steve reportedly rakes in an estimated $20,000 per half-hour episode of Family Feud.
According to IMDB, there were 175 game show episodes in the current Season 21, and 200 episodes in Season 20 from 2019. That's $3.5 million per season for Steve, according to our math.
And he had an estimated net worth of $40 million back in 2018, which presumably has only grown since then. Not too shabby.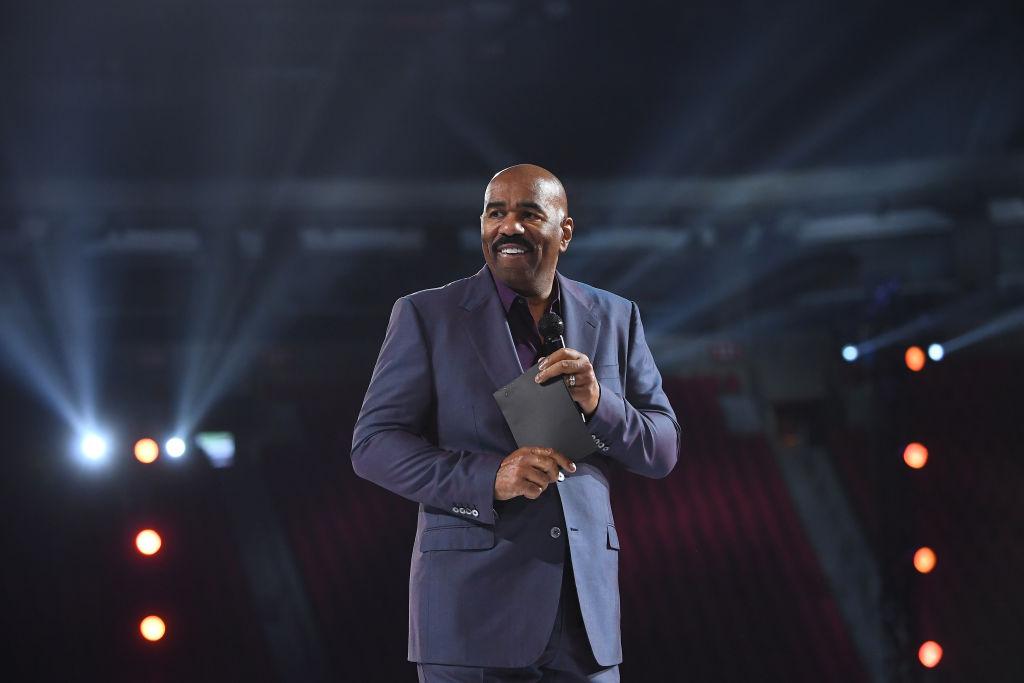 Article continues below advertisement
Game shows aside, he's also a motivational speaker.
Steve was also the popular talk show host of his self-titled and self-produced talk show Steve Harvey for five seasons from 2012 to 2017, with fans from around the world.
He then returned with Steve until 2019, when NBC gave his spot to Kelly Clarkson for The Kelly Clarkson Show, Variety reports. He taped his final episode in May of 2019.
His show averaged about 1.8 million weekly viewers, ranking it at number five behind Dr. Phil, The Ellen DeGeneres Show, Live with Kelly and Ryan, and Maury.
Article continues below advertisement
But Steve wasn't ready to give up his talk show gig. He changed up his strategy, delivering content through his social media channels. He calls them Steve on Watch.
"Reaching my audience anywhere and everywhere they are has always been the goal," Harvey shares. "Facebook Watch viewers are the most energetic, engaged community, and so are my amazing fans. Getting all those people to directly engage on a platform like this is the perfect evolution of the show."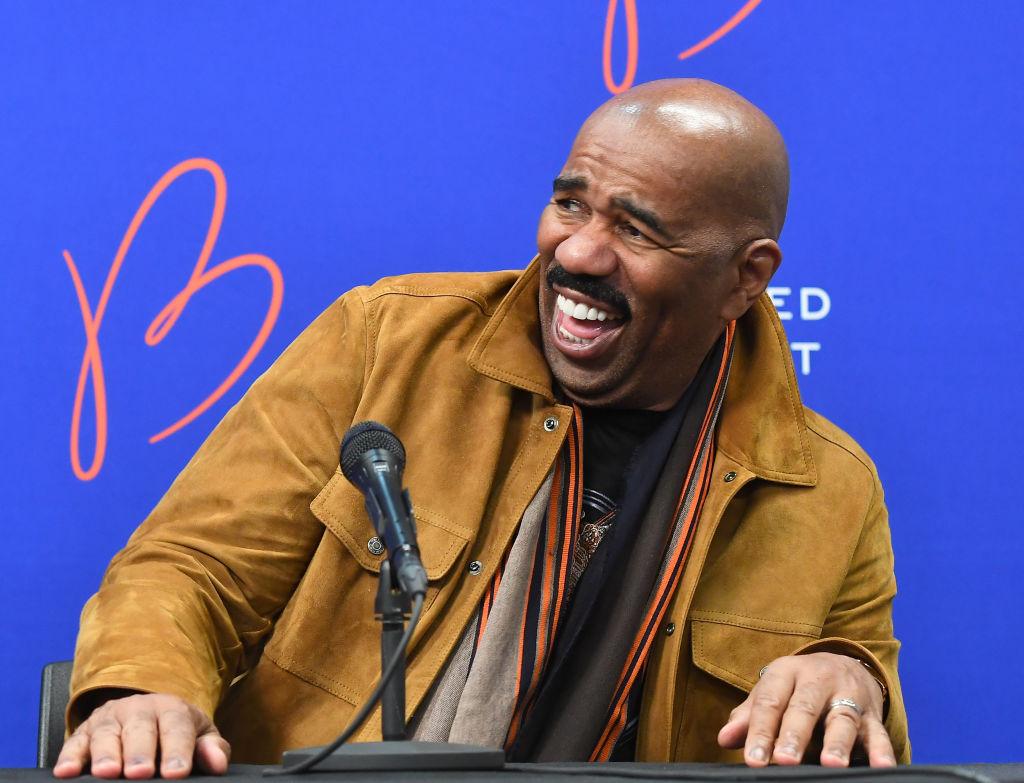 His 'Motivated' series is also catching on.
Steve reportedly filmed his Steve on Watch segments at the Tyler Perry Studios in Atlanta back in December 2019 to release weekly in 2020. But he's also introduced a special social series called Motivated. He introduced his latest segment on his YouTube channel by saying, "You have got to start thinking higher.
The bible says a man is as he thinketh. If you want to be successful, you have to change your mindset if you want more from life."
Best wishes for continued success to Steve!