Aside From His Own, How Many Votes Did Kanye's "Birthday Party" Get?
Following Kanye West's run for president of the United States, the rapper quickly conceded to defeat. But how many votes did he get?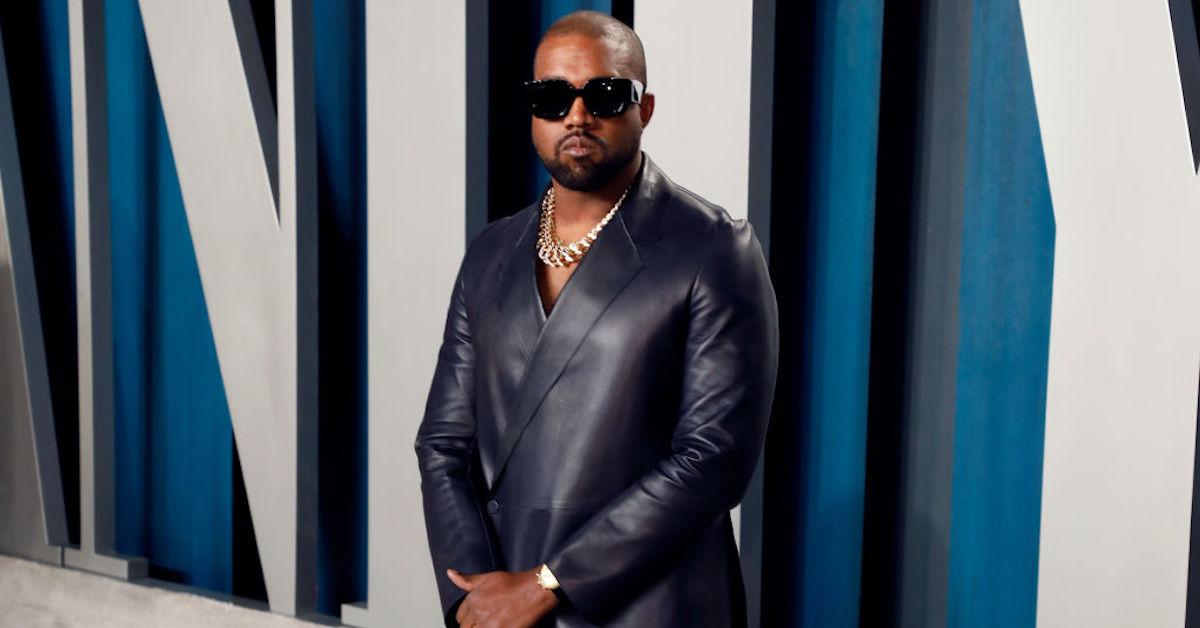 While America waits for Donald Trump to deliver a concession speech following the Associated Press's projection that Joe Biden will become the country's 46th president, one candidate has made headlines for displaying the humility to concede.
43-year-old rapper Kanye West has admitted defeat in his presidential campaign, and delivered a three-word message to his Twitter followers.
Article continues below advertisement
"WELP ... KANYE 2024," he captioned a photo of his silhouette in front of an election map, before deleting that post and uploading it all once again without the "Welp."
But how many votes did Kanye West get before stepping down from the race?
Article continues below advertisement
How many votes did Kanye West get?
Early on the morning of Wednesday, Nov. 4, Kanye posted his concession on social media. While the pop star did not have a viable chance at winning the election (his name didn't even make it to every state's ballot), he did gain 60,000 votes (and counting), according to the Huffington Post.
At least one person used their voting privileges for the very first time ever to cast a vote for Kanye, and that was the presidential hopeful himself.
"God is so good. Today I am voting for the first time in my life for the President of the United States, and it's for someone I truly trust ... me," Kanye posted to Twitter on Tuesday.
Article continues below advertisement
According to the New York Times, Kanye had to write in his name, since his "Birthday Party" didn't make it to the official ballot in Wyoming, where the musician is registered.
But Kanye is not about to let this presidential defeat bring him down. The "Runaway" artist has promised to run again in four years, and some think he even "has a shot" of winning.
For others, a successful Kanye campaign seems dubious.
Article continues below advertisement
"If you truly think Kanye is a candidate with a chance to win, I suggest you do some research," one user tweeted. "2020 or 2024, Kanye will never win. He is unstable, he has no actual proposals, he doesn't even register correctly ... in what world do you think he'd get elected for American president?"
"Kanye couldn't register correctly because he was over a year late to getting on ballots and didn't verify he was running til only four months ago," another replied. "That's why the joke 'Late Registration' was trending on Twitter back in August."
Still others caution that we "unfortunately thought the same about Trump ... never say never ... stupid finds a way."
Article continues below advertisement
Did Kim Kardashian vote for Kanye?
Many pop culture aficionados have been disappointed that many celebrities and influencers chose not to openly endorse a presidential candidate, opting instead to post vague tweets and images about voting, very generally, on their social media channels.
Article continues below advertisement
Kanye's own wife and mother-of-four, Kim Kardashian, is one of these stars. While Kim has repeatedly emphasized the importance of voting, she's been cagey about confirming which candidate received her vote.
Some think that she might have voted for the incumbent president, after the two reality stars worked together in the White House, while others are pointing to her recent Twitter "likes" as evidence for the fact that she voted for Joe Biden and Kamala Harris.
Whether it comes as a surprise or not, most outlets and social media users seem to believe there is a very low chance that Kim cast a vote for her husband.