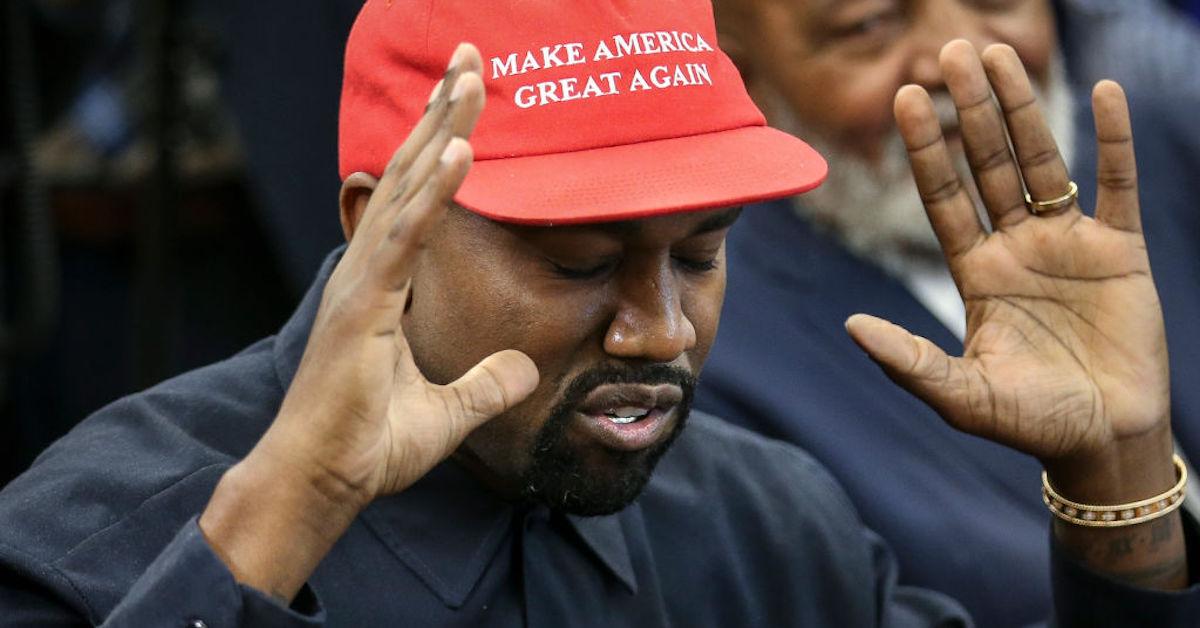 Kanye West Has Filed to Be on the Election Day Ballot in These U.S. States
At the end of July, it was rumored that "Graduation" rapper and U.S. presidential candidate Kanye West had officially dropped out of the 2020 election. However, after tweeting about "beating Biden off of write-ins," he indirectly announced his determination to win and continued filing to get his name on state ballots despite numerous states banning him for missing essential deadlines.
Article continues below advertisement
Article continues below advertisement
So far, Kanye West has filed to appear on these states' ballots:
Instead of solidifying policies and campaigning, Kanye seems to be spending most of his time just three months ahead of the election to get his name on state ballots. According to NewsWeek, he's filed for Missouri, Arkansas, Vermont, West Virginia, Illinois and New Jersey, however, many of them are in the process of verifying the legitimacy of the signatures. He's also in the process of filing for Wisconsin, just submitted for Ohio, and is already on the ballot in Oklahoma.
Many have noticed a number of right-wing operatives helping Kanye West get on the ballot have ties to President Donald Trump, according to CNN. Many believe this means that Trump is using Kanye as a pawn to divert votes from Biden, ultimately helping him win. Trump affiliates in Wisconsin supposedly helped collect signatures for Kanye, and similar actions were reportedly taken in Vermont and Arkansas. Trump, however, has denied allegations that he is involved with Kanye's efforts to run.
Article continues below advertisement
"I like Kanye very much," Trump said at the White House on Wednesday, Aug. 5, according to Meaww. "I have nothing to do with him being on the ballot. I'm not involved." However, many are still skeptical that he may be somewhat involved.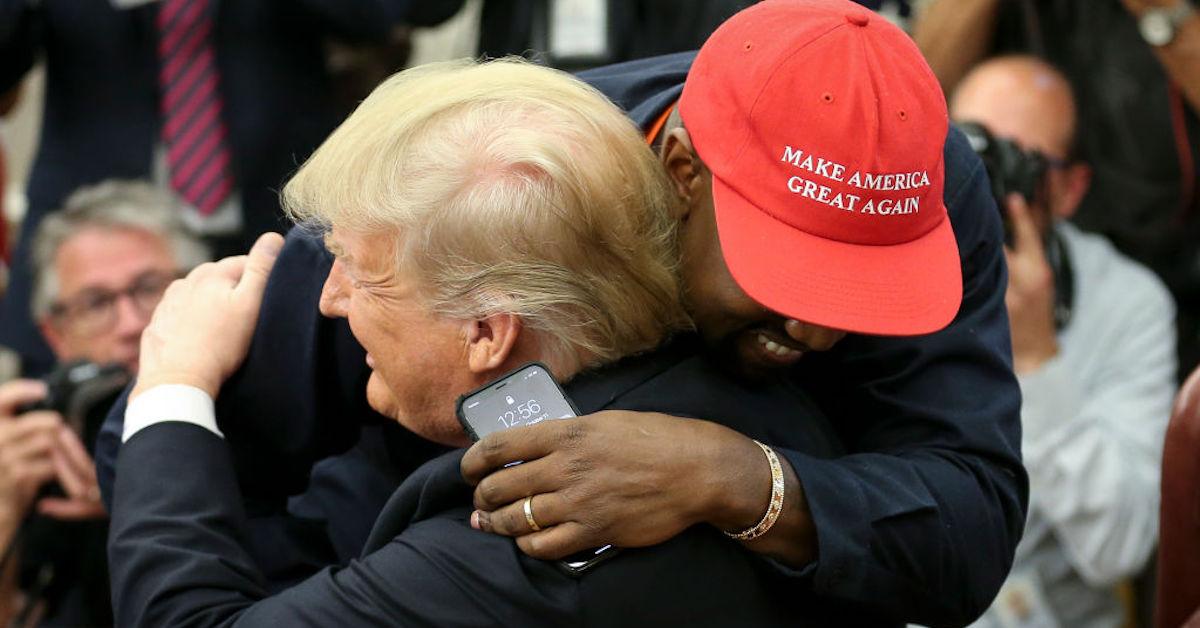 Article continues below advertisement
However, Kanye is banned from these states' ballots:
Kanye has been officially banned from appearing on over 10 U.S. state ballots because he missed non-flexible deadlines when he announced he would be running in the election in July 2020, only four months ahead of the election in November. A few of these states include: Kansas, New York, South Carolina, Texas, Maryland, and Nebraska.
Apparently, Kanye is hoping he can win solely from write-in votes, which is unlikely. In 1954, 51-year-old former governor Strom Thurmond won the election via write-in for senator, but other than that, it isn't a common happening. The likelihood of Kanye actually winning is relatively unlikely, but the chances he will divert votes from Biden to ultimately re-elect Trump is somewhat high. Needless to say, U.S. Democrats and other parties against Trump are extremely worried.
Although Kanye might not make it on the ballot in several states by November, and therefore has a lower chance of actually winning the election, he's certainly throwing a wrench in terms of voting Trump out of office. But really, who knows with Kanye? He could end up dropping out tomorrow.
Election Day is Nov. 3. Register to vote at vote.gov and head to your state's board of elections for details on requesting a mail-in or absentee ballot.