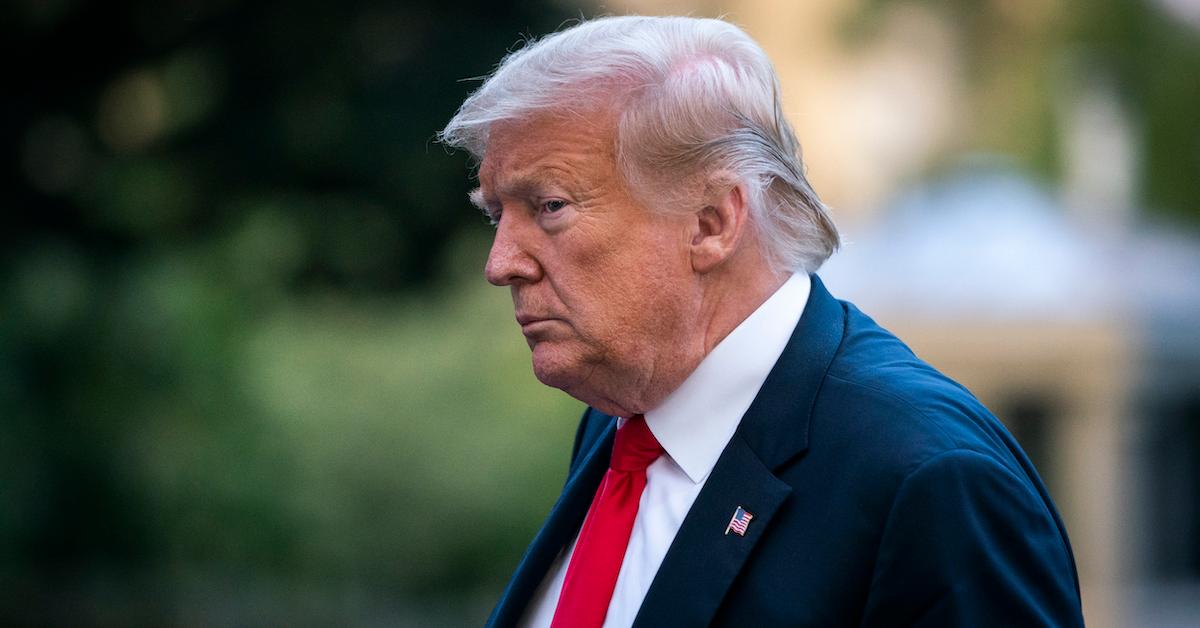 So What Would Happen if Trump Dropped out of the Race?
Donald Trump's poll numbers aren't that great these days, leading even conservative outlets to consider what would happen if Trump dropped out of the race for president. A recent Fox poll showed the incumbent trailed 12 points behind his Democratic challenger, Joe Biden, with substantial leads in many battleground states Trump won in 2016. While it's probably not going to happen, it's worth exploring what happens if a presidential nominee drops out this close to a general election.
Article continues below advertisement
What happens if Trump drops out? Depends on when it were to happen.
Neither party has held its national convention yet, which is where a candidate is officially nominated. Though Trump has been virtually uncontested in primaries, he isn't truly the nominee until he receives a plurality of delegate votes at the convention. If he were to withdraw from seeking re-election after becoming the official party nominee, the rules are fairly clear about what happens next.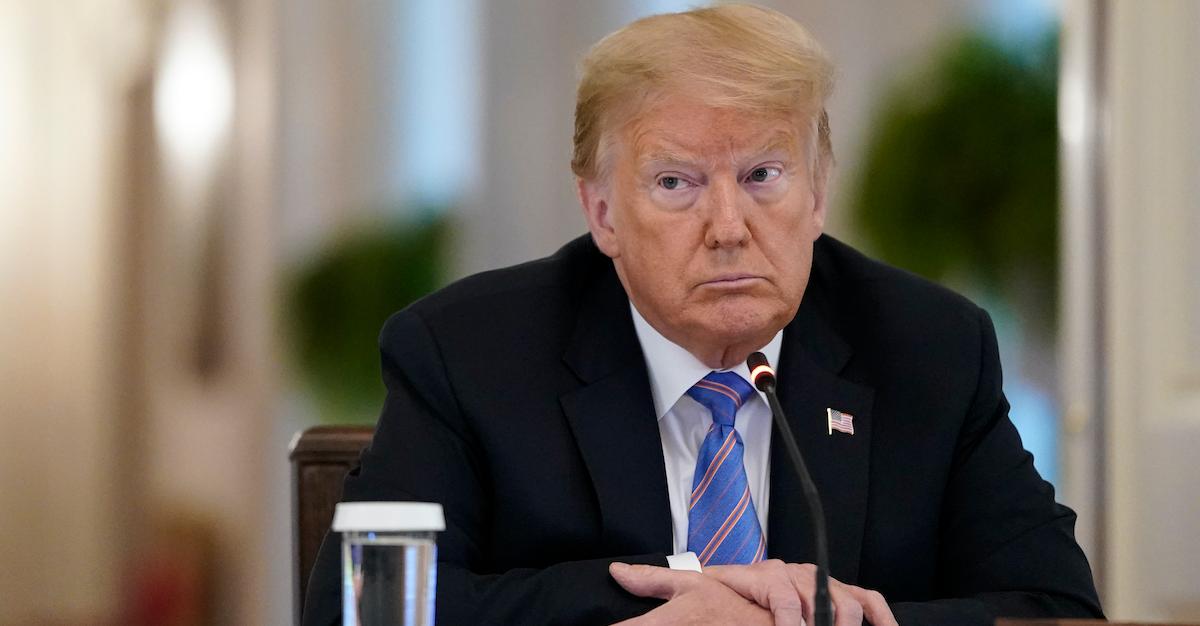 Article continues below advertisement
According to Rule 9 of the Rules of the Republican Party, if a nominee for president or vice president is no longer able to run due to "death, declination, or otherwise" after the national convention, the RNC may fill the vacancy by a majority vote of its members. They can also reconvene the national convention.
If Trump were to drop out before the convention, which is slated for August 24–27, things might be a bit more open. Ostensibly, Vice President Mike Pence could seek to take over for Trump, which would require Trump's pledged delegates to transfer their support to Pence. This is uncharted territory for the most part, though.
Article continues below advertisement
The most tumultuous primary season in recent history was the 1968 election in which candidate Robert F. Kennedy was assassinated. At the time Kennedy was killed, however, he was trailing his opponent, Hubert H. Humphrey. Though many believe he would have pulled ahead as the primaries unfolded, that's debated. After the death of RFK, however, Humphrey easily secured the party nomination, ultimately losing to Richard Nixon.
Article continues below advertisement
Has a presidential nominee ever dropped out before?
Believe it or not, no presidential nominee of a major party has ever died or withdrawn before a general election, nor has a president-elect (someone who won the election but has yet to be inaugurated) ever died or withdrawn before taking office. However, on two occasions, a vice presidential nominee has had to be replaced.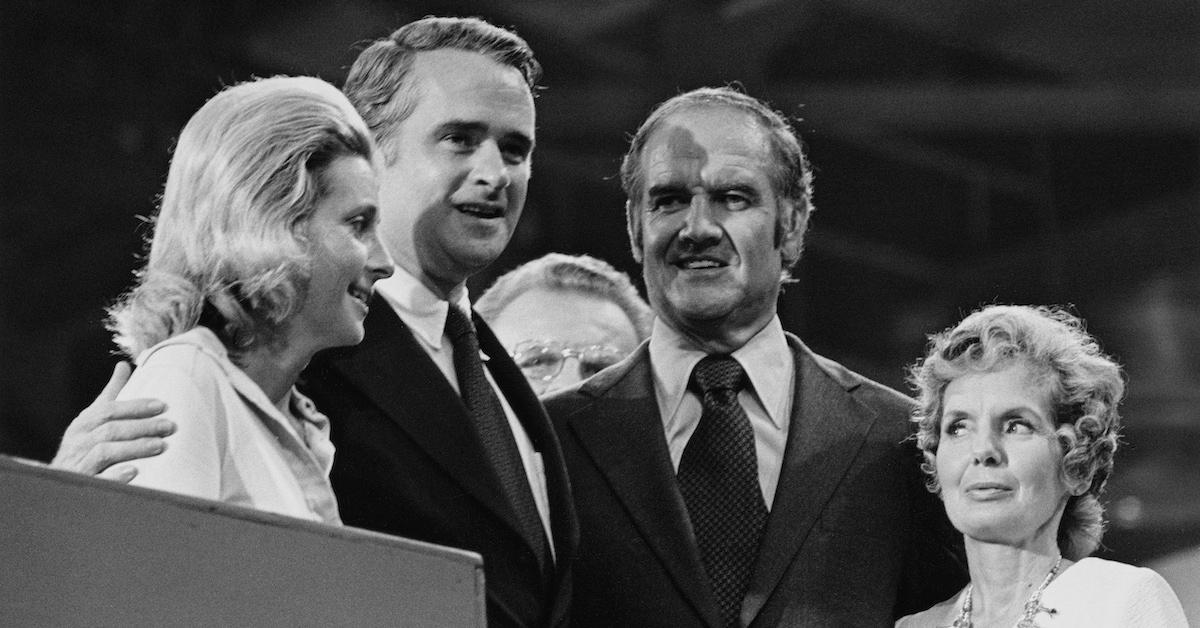 Article continues below advertisement
One vice-presidential nominee died after he was nominated but before the general election, and another dropped off his party's ticket. The former was James Sherman, the Republican nominee for vice president under William Howard Taft. Sherman died on Oct. 30, 1912 of kidney disease, less than a week before the general election. In that case, the RNC planned to meet after the general election to name a successor to Sherman. However, since Taft lost to Woodrow Wilson, the replacement of Sherman was moot.
In 1972, George McGovern's running mate Thomas Eagleton withdrew from the ticket after being the VP nominee for only 18 days. It came to light that Eagleton had been hospitalized for depression and undergone electroconvulsive therapy for his condition, and with mental health stigma such as it was then, he stepped down. After Eagleton withdrew, McGovern selected Sargent Shriver as his running mate, but it required an official vote by the Democratic National Committee to put him on the ballot. (McGovern ultimately lost to Nixon.)
Donald Trump has had a lot of "unprecedented" things happen during his tenure, though, so while it's unlikely he or his running mate would drop out at this point, it doesn't seem like a ticket scramble at this point would bode well for the party, either.