Biden May Have Gotten the DNC Presidential Nod, but Bernie's Still on the Ballot
Why are Bernie Sanders and Tulsi Gabbard still on the primary election ballot? Two words: primary elections. And then another word: delegates.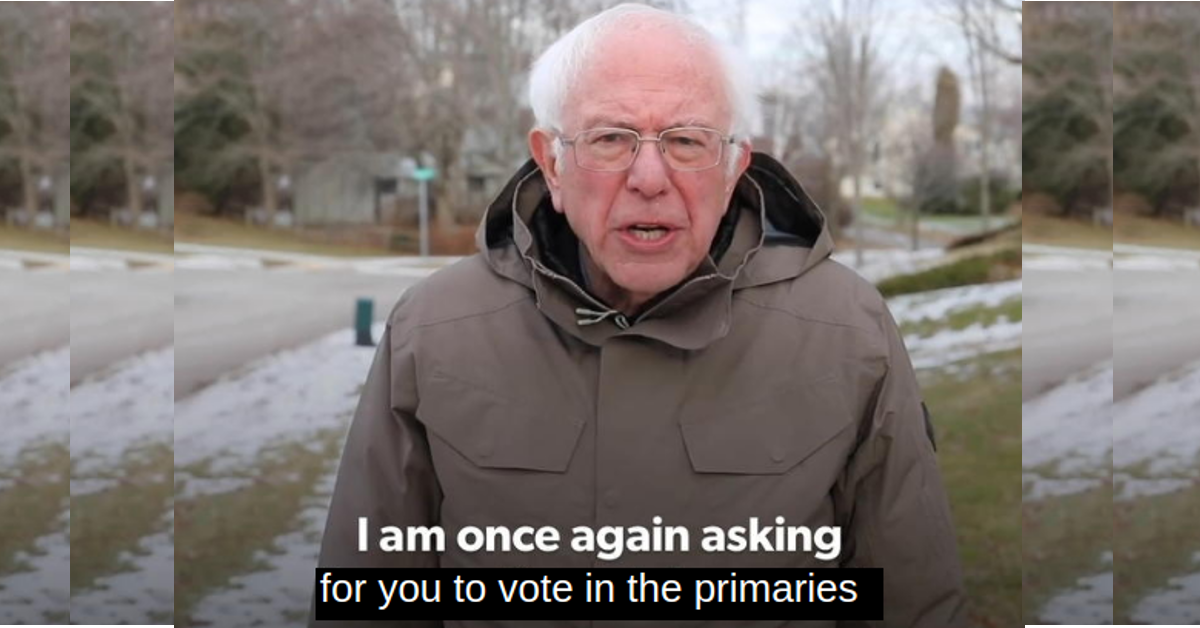 Although Joe Biden is currently the DNC's pick for the 2020 presidential race, you may have noticed on your mail-in ballot that there are other Democratic nominees, namely Bernie Sanders and Tulsi Gabbard still trying to get your sweet primary votes. So why are they still on there? The answer lies in an oft-overlooked fact of U.S, politics and primary elections: delegates.
Article continues below advertisement
So why is Bernie Sanders still on the ballot?
On April 8, the 13-year Vermont senator suspended his bid for the presidency, but said that his name would still be on ballots in states that have yet to hold primary elections. Even though it's highly improbable that either Bernie or Tulsi would get enough votes on these ballots to nab them a presidential bid, voting for either of these candidates, if you support them, still serves an important purpose: delegates.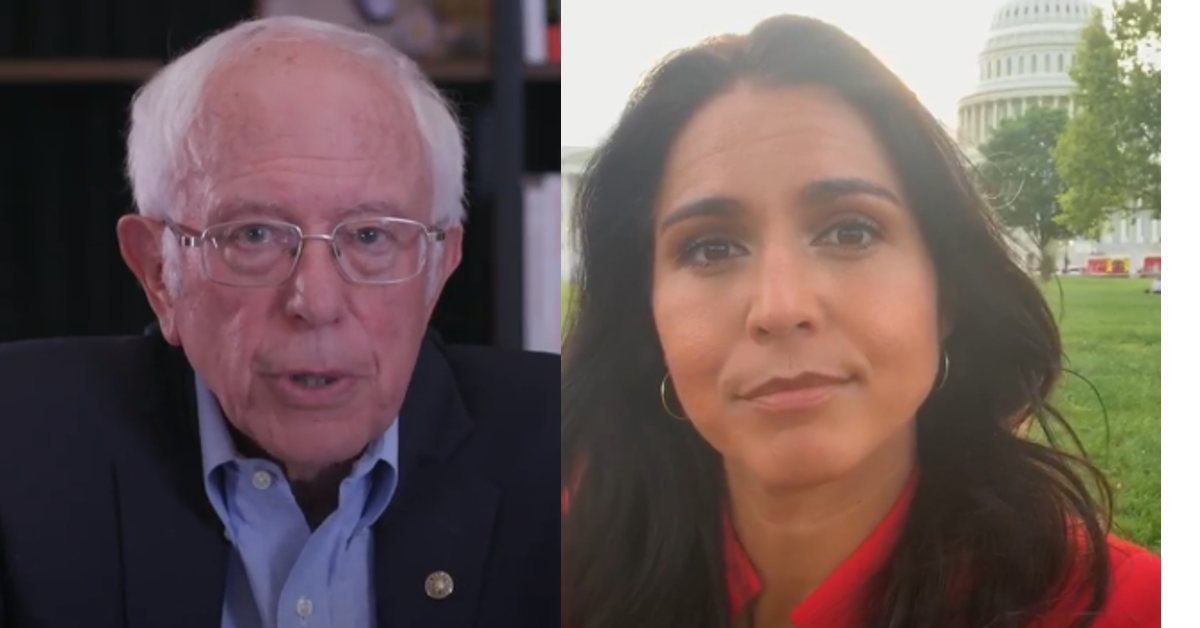 Article continues below advertisement
So, if Bernie can accrue some more delegates for the DNC, in his words, it would "help us shape the new platform of the Democratic Party." The more delegates you have, the more influence you have on the DNC's policies. Right now, Biden has 2,144 delegates and Bernie has 1047, a wide gap. Not as wide as Tulsi Gabbard's, however, as she is currently sitting on two delegates.
What'll happen if I vote for Bernie Sanders or Tulsi Gabbard and not Joe Biden?
If Bernie is able to get 25% of the delegates at the Democratic National Convention, then that will help pave the way to institute some of his policies on a federal level, as he will then be placed on one of the DNC's three major committees that shape the party's politics. While there's no promise that Bernie's anti-top-1% rhetoric will actually influence American law on a grand scale, a quarter of the delegates will get him a seat at the table.
Article continues below advertisement
It'll also alert Joe Biden and his team of delegates that there are democratic voters who care about the issues both Bernie and Tulsi espouse. It basically puts a calculable value on second and third place trophies. Again, if you were bummed out that Bernie and/or Tulsi didn't get the DNC nod, and if there are still primary elections being held in your area, you should probably vote for the candidate that's still on the ballot you wanted instead of Joe.
Article continues below advertisement
If I vote for someone other Joe Biden on the primary, will that affect my general election vote?
If you're planning on voting for Joe Biden in the upcoming general election but want to vote for someone else in the primary, then go right ahead. It won't affect the G.E. one bit.
So, just because the candidate you really wanted to become president this year didn't make it "all the way," you can still help empower not only their voices but other like-minded politicians by voting for them in the primaries so they can get those sweet, sweet delegates.
Can you vote in the General Election without voting in the primary?
Absolutely! Again, there are several elections that people don't participate in as much as the G.E. presidential one that should be getting higher voter turnouts, and primary elections are one of them. It's the best way to ensure that, over time, candidates who are espousing the ideals you believe our country should be founded on, or the direction it should head in, get in political positions of power.
Article continues below advertisement
That being said, you can not vote in any other election on a county or state level whatsoever and still vote in the general election without a problem. Voting percentages have increased since 2016, with 2018 having the highest mid-term voting rates in the last 40 years. But, there are still sizable populations of qualified American voters who aren't getting to the polls.
Article continues below advertisement
Andrew Yang has zero delegates, but many popular policies.
The M.A.T.H. candidate ultimately withdrew himself from the 2020 presidential race, however, several of his policies are still being talked about that resonate with many young Democrats, like the idea of a universal basic income, abolishing the death penalty along with private prisons. While there are several other candidates who espouse these views (save for U.B.I.), Yang also has some that have never been touched on before: like maintaining voter security by using mobile blockchain apps.
If you want to make sure you didn't miss your chance to vote in the primaries, you can check out this handy-dandy guide from FVAP.gov which will let you know when your state is holding primaries.
Election Day is Nov. 3. Register to vote at vote.gov and head to your state's board of elections for details on requesting a mail-in or absentee ballot.