Kim Kardashian Won't Say Which Presidential Candidate Has Her Vote
Who is Kim Kardashian voting for? See what the reality star has said about the 2020 presidential election and its candidates.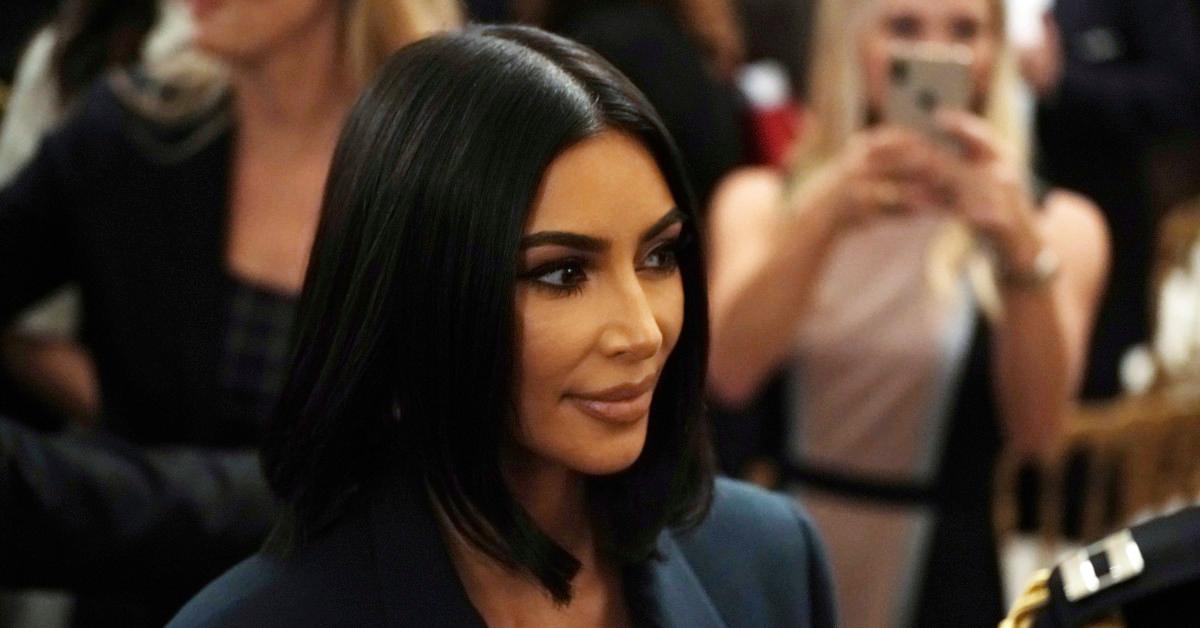 Article continues below advertisement
Who is Kim Kardashian voting for? She's putting justice reform first.
Kim hasn't revealed which presidential candidate has her vote, but she has made up her mind. "I know who I'm voting for," she told David Letterman in an interview on his Netflix show My Next Guest Needs No Introduction, without elaborating.
According to The New York Times, Kim has said that she won't endorse anyone in the 2020 presidential race. "I do love that I see so many different potential candidates discussing [justice reform]," she told the newspaper. "I will work with any administration."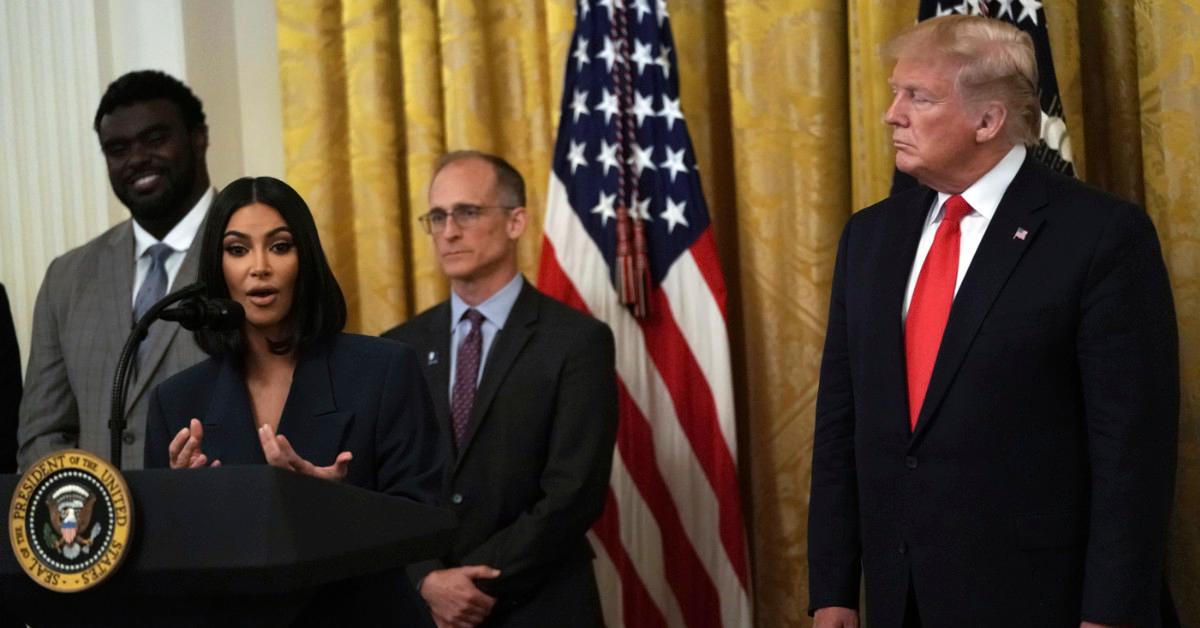 Article continues below advertisement
In 2018, Kim caught flak for meeting with President Donald Trump to ask the president to commute the prison sentence of Alice Johnson, who had spent more than 20 years behind bars for a nonviolent drug offense.
"People would always warn me, well, you can't go into the White House, you can't have any association," she said in the Times interview. "To me, that wasn't what it was about. I thought, my reputation over someone's life? It didn't matter to me about what anyone assumed."
Despite the criticisms, Kim plans to advocate for justice reform with any future presidents. "Hopefully, for the next multiple administrations, I'll be working with the White House, helping them with clemencies," she told David.
Article continues below advertisement
Kim has also been quiet about Kanye's run for the presidency.
Kanye West, Kim's husband of six years, announced his bid for the Oval Office on the Fourth of July 2020. "We must now realize the promise of America by trusting God, unifying our vision and building our future," the Grammy winner tweeted that day. "I am running for president of the United States! #2020VISION."
Article continues below advertisement
Kim quote-retweeted his announcement, merely adding an American flag emoji. Three weeks later, she posted a lengthy statement about his mental health and bipolar disorder diagnosis on her Instagram Stories. "I kindly ask that the media and public give us the compassion and empathy that is needed so that we can get through this," she wrote at the time, per CNN.
In September, Deadline reported that Kanye had loaned $6.8 million to his presidential campaign and had made it to the presidential ballot in 10 states. In a Forbes interview the month prior, Kanye didn't deny trying to siphon votes from Democratic nominee Joe Biden.
Article continues below advertisement
Saturday Night Live derided Kanye's White House ambitions in its episode on Saturday, Oct. 17, with an Issa Rae character saying "F him!" when asked about the rapper's presidential candidacy. Kanye clapped back at the sketch on Twitter, writing, "[I've] always said SNL uses black people to hold other black people back. My heart goes out to Issa Rae. I'm praying for her and her family."
Kourtney Kardashian seems to be voting for Kanye.
Kourtney Kardashian, Kim's older sister, appears to be endorsing Kanye for president. In an Instagram Story on Thursday, Oct. 15, Kourtney posted a selfie in which she's wearing a "Vote Kanye" baseball cap.
She also linked to the "Voter Merch" page on her lifestyle website, Poosh, which advertises a Kanye 2020 sweatshirt and links to Kanye's campaign website.