Michael Strahan's Net Worth Is Way More Than We All Thought
Michael Strahan is on television every single day, but how much is the former football star worth? Find out what we know about his finances here!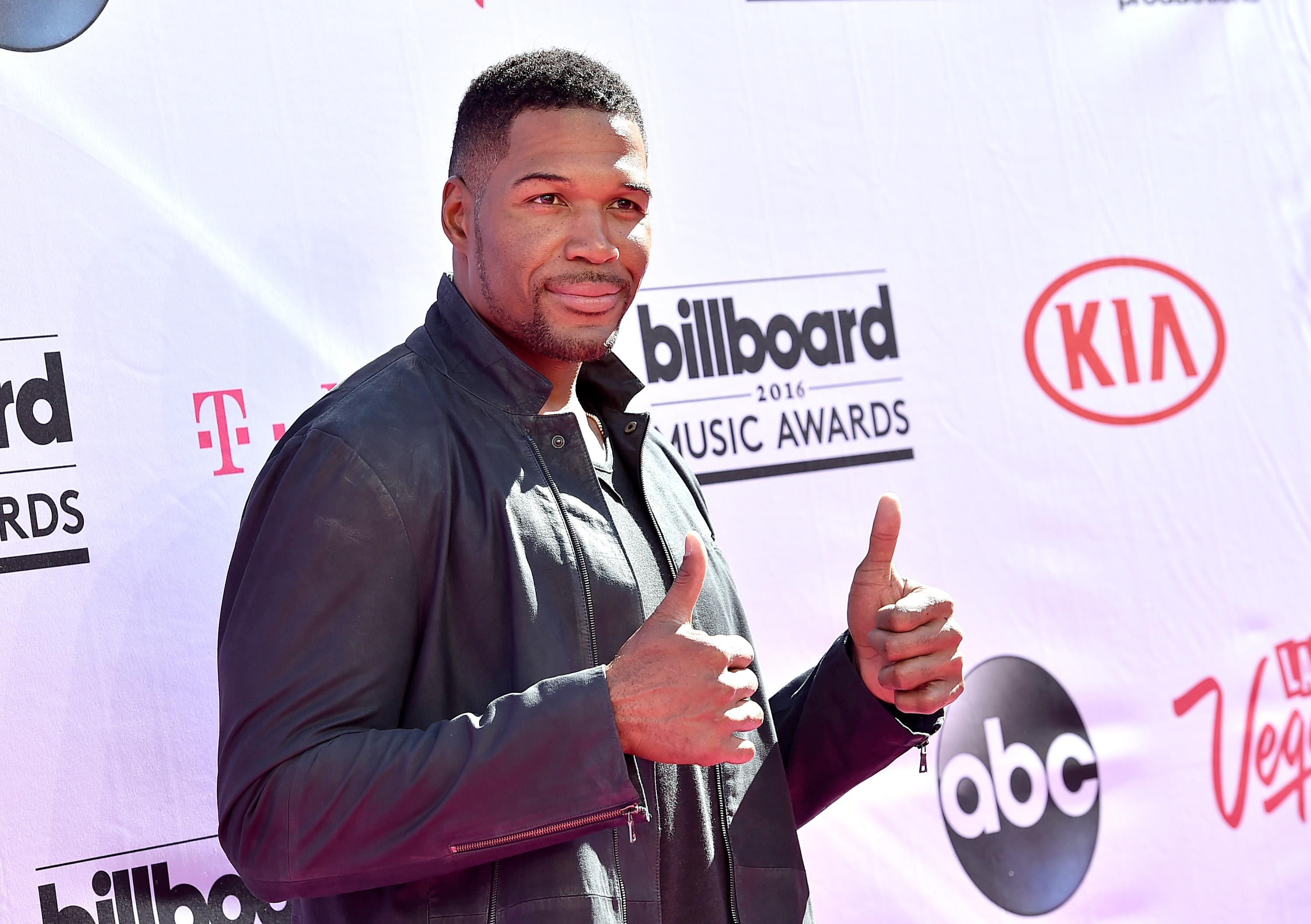 Lately, it seems like every time we turn on our TVs Michael Strahan is on the small screen. Between his stints on daytime TV and work with the NFL, the 47-year-old is clearly bringing in some serious cash. But just how much is the formal NFL star worth? Scroll down for everything we know about his net worth!
Article continues below advertisement
How much is Michael Strahan worth?
According to Celebrity Net Worth, Michael Strahan is worth a whopping $65 million. Yes, you read that correctly!
So, how exactly does he wheel in all this money? Between being an athlete, author, designer, and host, he's made a pretty good life for himself and his four children.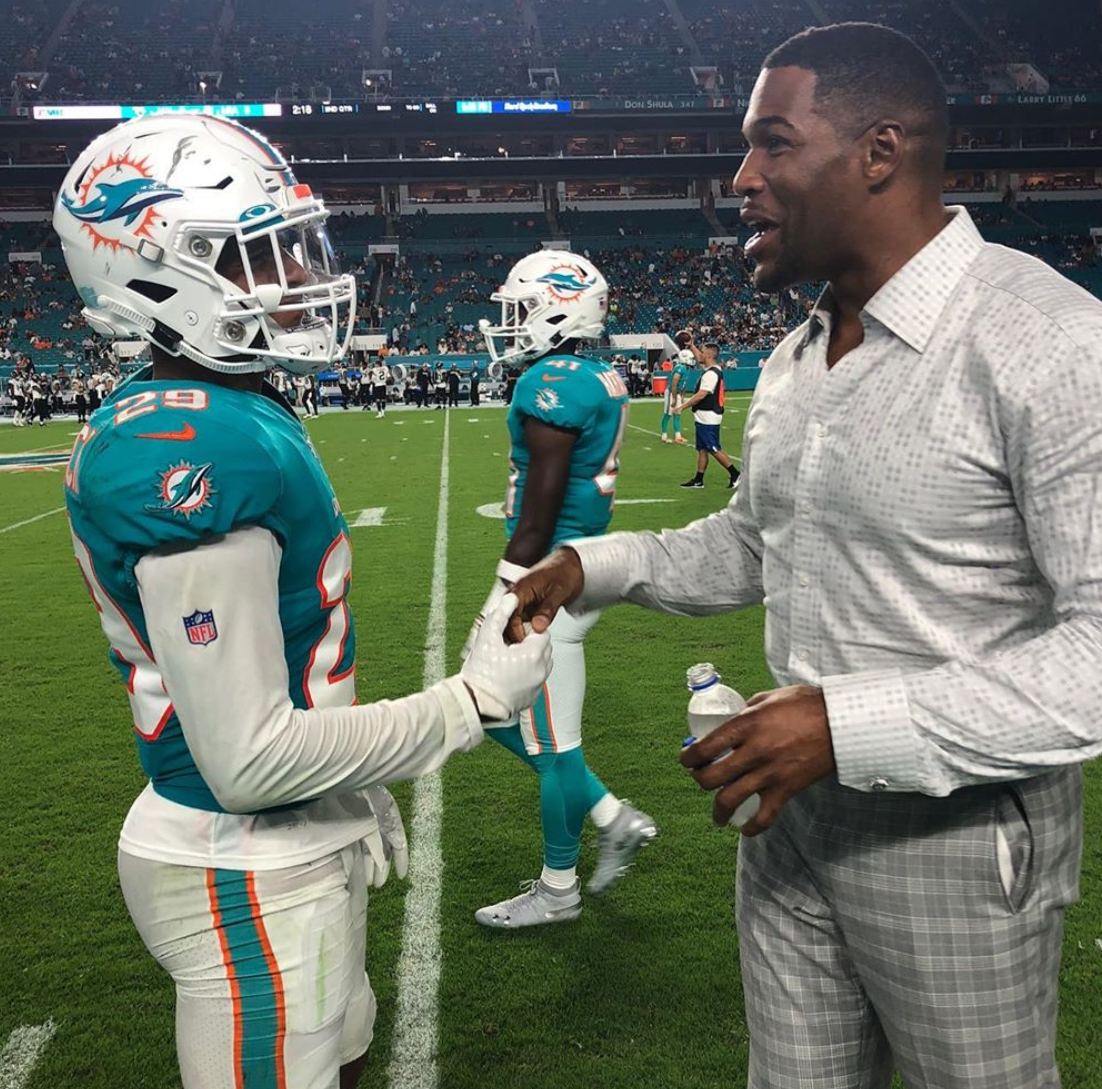 Article continues below advertisement
For starters, Michael was a defensive end for the New York Giants from 1993 until 2007. During that 15-year period, he allegedly earned at least $60 million in salary. Specifically, during the 2002-2003 season, he collected $20.6 million. These earnings led him to be named the highest paid retired athlete in 2015.
But the income didn't stop once Michael left the big league. In fact, he has since taken on so many more projects to help keep the yearly flow coming.
One of them has kept him close to the game. He is currently a football analyst on FOX NFL Sunday, so fans get to hear the 2001 and 2003 NFC Defensive Player of the Year weigh in on all the games of the season.
Article continues below advertisement
On top of his ongoing ties to the football world, Michael also has two more TV hosting gigs that have nothing to do with sports. First off, the proud dad sits alongside Sara Haines and Keke Palmer on the third hour of Good Morning America, Strahan, Sara, and Keke.
He moved over to GMA soon after he abruptly left Kelly Ripa on Live! back in 2016. At the time, a source even suggested to People that they doubled his salary when he made the switch, and claimed he earns a $20 million salary for the talk show.
Article continues below advertisement
Since 2016, Michael has also been hosting the revival of The $100,000 Pyramid on ABC. While he's doing well on the popular game show, some fans still remember his 2009 stint on the sitcom Brothers, and are hoping he'll make a comeback as an actor.
But with three strong TV gigs at the moment, he may not be able to take on much more.
"If something comes along. The problem is, I just don't think I have the time now. It was an amazing experience doing Brothers and I learned so much," he told New York Post in 2016.
And let's not forget about Michael's side projects. In 2015, he published a motivational book called Wake Up Happy: The Dream Big, Win Big Guide to Transforming Your Life.
That same year, he released his very own men's clothing line called Collection exclusively through JCPenney. "It's exceeded expectations and everyone's been really impressed with the quality at that price point. The feedback has been great and I'm proud of it," he told The New York Post in 2016.
The only question we have left about Michael's insanely busy life is when is he not working? Perhaps on Saturdays...