Priscilla Presley Began Living at Graceland Long Before She Married Elvis
How old was Elvis' wife when they married? Priscilla Presley met her future, and much older, husband at the age of 14.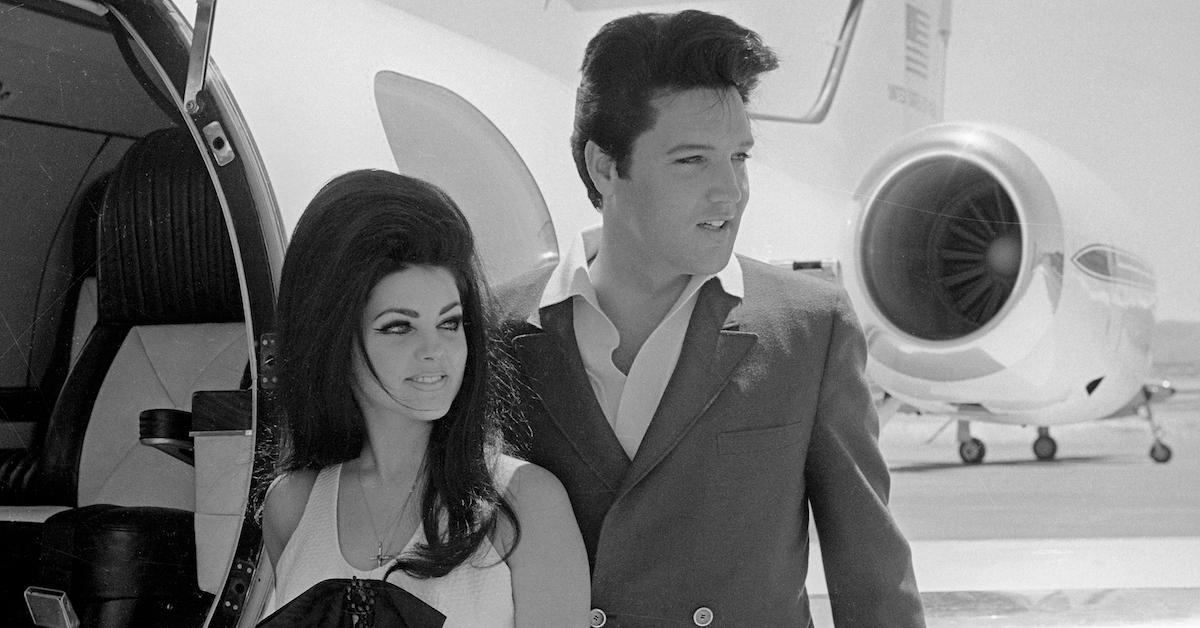 Aug. 16 marks the 43rd anniversary of Elvis Presley's death, and the rock star's ex-wife, Priscilla Presley, will no doubt post a tribute on social media like she does every year.
Though they were only married for five years, the duo's relationship — which actually stretched over a decade — took place during the height of Elvis' fame, and started when Priscilla was just 14 years old.
Article continues below advertisement
How old was Elvis' wife when they married?
The pair tied the knot in 1967 when Priscilla was 21 years old, though she had been living with Elvis' father and stepmother at Graceland for over four years at that point.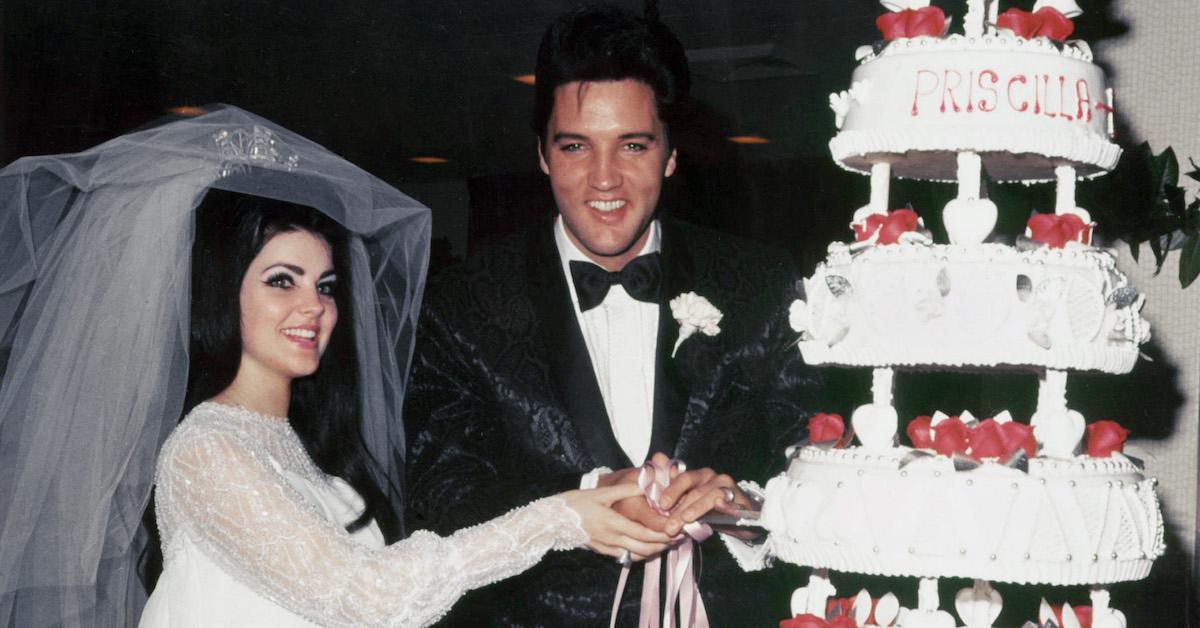 Article continues below advertisement
"Although many people thought our wedding was sudden, Elvis [who was 32 at the time] and I had been talking about it in stages," the brunette beauty told Ladies' Home Journal in 1973. "I remember how overwhelmed [my parents] were, how happy, too. Of course, they thought it was time. We had been dating for years!"
The couple's unique romance began in 1959 when Elvis, then 24 years old, was stationed in Germany during his two-year stint in the U.S. Army. "I didn't have great fantasies about meeting him," Priscilla, who lived near Wiesbaden Air Base because of her stepfather's job in the Air Force, confessed.
Article continues below advertisement
"Then, a week-and-a-half after I got to Germany, I was eating in a little place where most of the military kids went, and a guy asked if I wanted to meet Elvis Presley," she shared. "I said 'Fine' thinking it was all a joke… Elvis was very nice and warm and cordial, but I never thought I'd see him again. Then he called."
Priscilla Presley essentially moved in with Elvis as a teenager.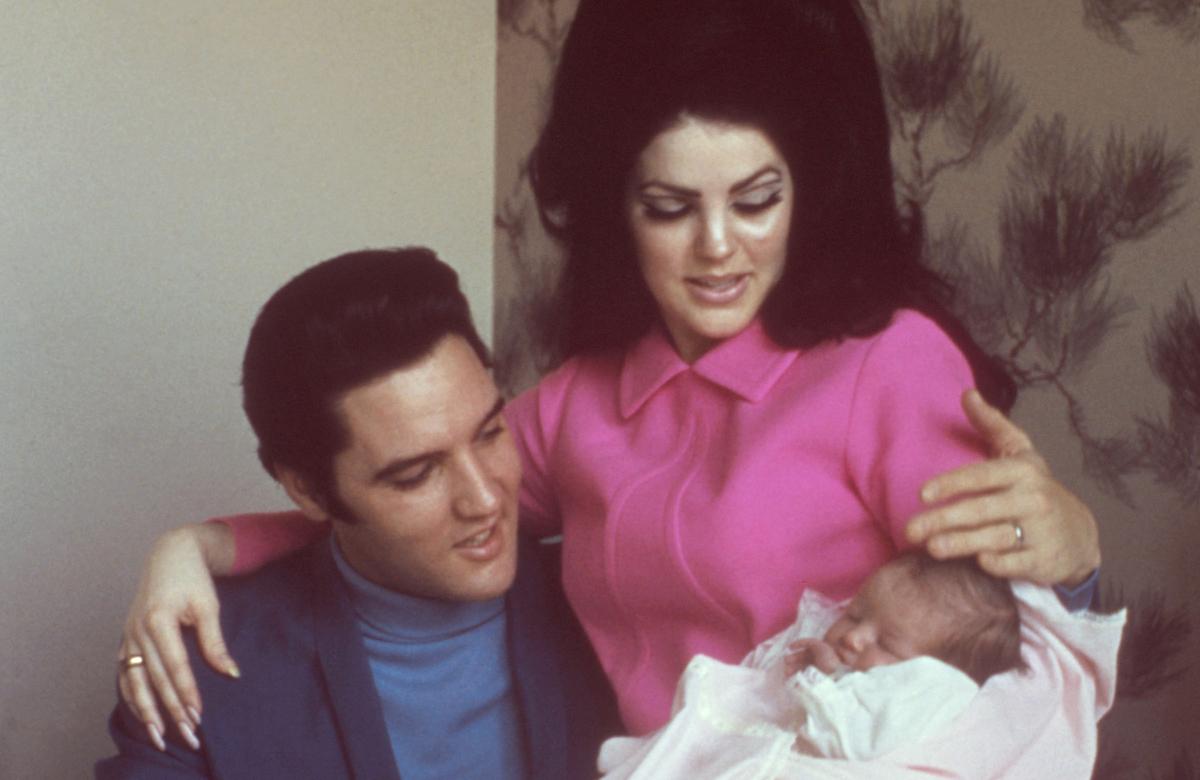 After dating on-and-off for a few years, the legendary performer convinced Priscilla to finish up high school in Memphis, Tenn. "I believed that he cared for me, and that he wouldn't have taken the responsibility of pulling me out of school and putting me into another if he wasn't making some commitment," she explained of the controversial move.
Article continues below advertisement
"He's not the kind of person to take advantage of anybody. So I felt very secure," she added. "I had no idea that we were going to be married, but I had faith that things would handle themselves. I did not think that at any time I would be deserted or neglected, because Elvis had assured my parents that no harm would come to me."
Nine months after their wedding in Vegas, the duo welcomed their only child, daughter Lisa Marie Presley. "Elvis and I were ecstatic over the birth," Priscilla recalled to Ladies' Home Journal. "She definitely has her father's eyes, but she has my features and petiteness."
The pair amicably split in 1972 after realizing that they were leading completely separate lives. "I saw how Elvis had to be. I mean, so publicized," she noted. "I could live my life and do what I wanted, but it was not possible for Elvis to do this. It was a shame."