Most Players Struggle to Find the Old Mayor in 'Dredge' — Here's Where to Look
In order to get the good ending in 'Dredge,' you'll need to find the Old Mayor to kickstart the conclusion. Here's where to look in the archipelago.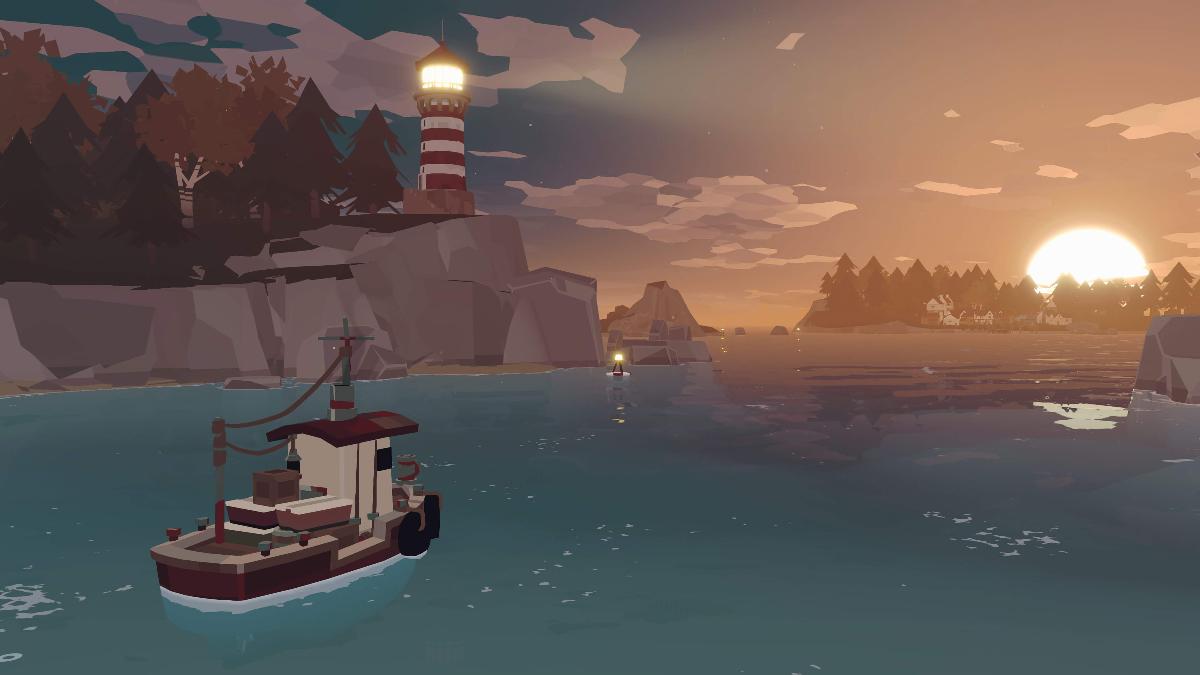 Rolling into the latter half of Dredge, most players don't know that there are actually two conclusions they can get at the end of the cosmic horror fishing game.
Simply recovering the bizarre relics beneath dark shores and following the steps after turning them in will only unlock the bad ending.
Article continues below advertisement
The secret ending requires players to make certain dialogue decisions and meet NPCs across the creepy archipelago to kickstart the good finale. One such NPC is the Old Mayor of Greater Morrow, but he can be tricky to find.
Here's where you should look to locate the elder in Dredge.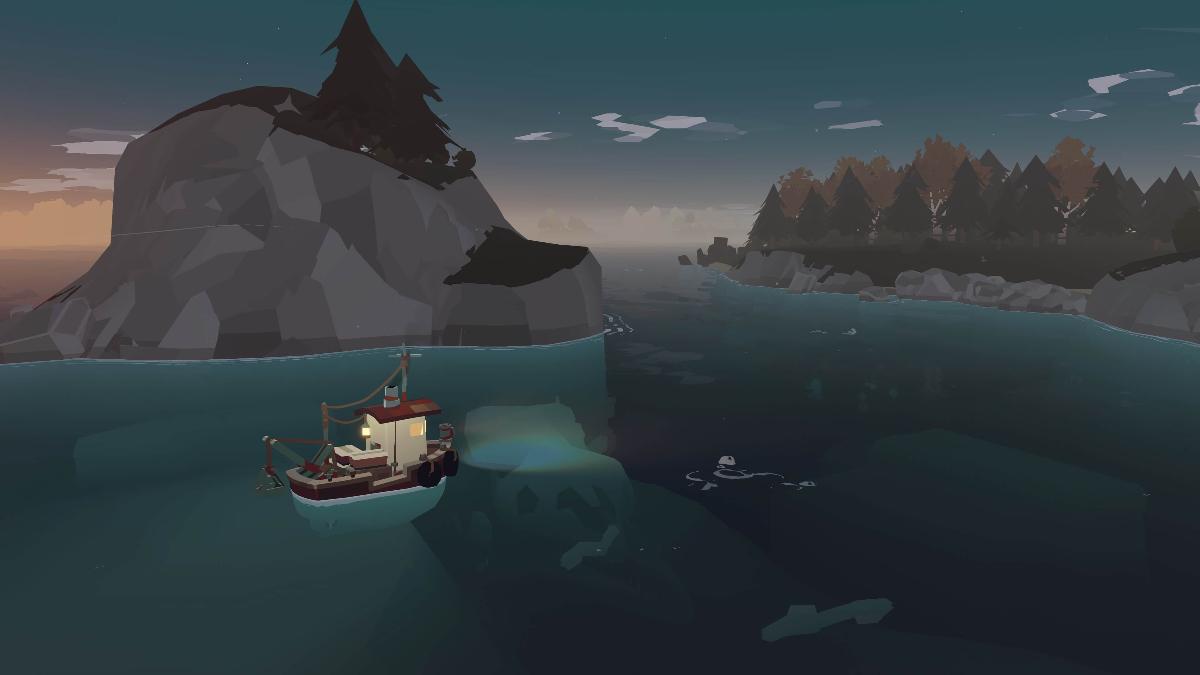 Article continues below advertisement
How to find the Old Mayor in 'Dredge' explained:
From the locals of the Marrows and the Lighthouse Keeper over the course of Dredge, players will learn tidbits about the Old Mayor and that something isn't quite right with the whole relic business.
According to them, the Old Mayor knows why creatures roam near the islands, but doesn't know where to find him.
Throughout Dredge, you'll come across abandoned campsites around the larger remote islands that you can scour for research parts and other goodies.
Article continues below advertisement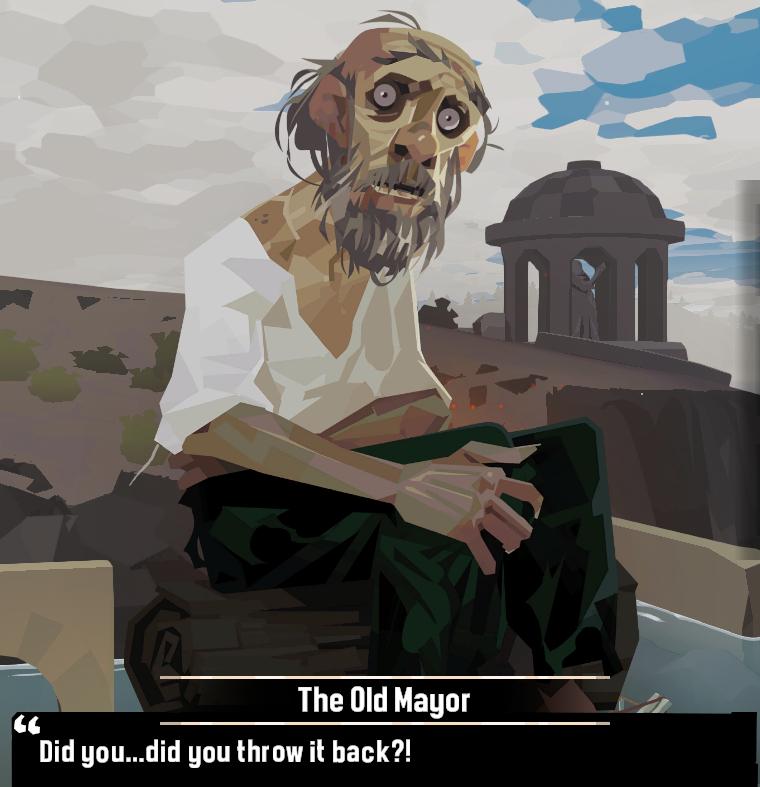 As it turns out, you can find the Old Mayor at any of these abandoned campsites in Dredge, too. Below you'll see a list of coordinates you can use to find the small islands in question:
If there's a campfire going at one of the islands, you will find the Old Mayor there.
Article continues below advertisement
Players will learn to throw away the Crimson Book held by The Collector from the Old Mayor.
Through his ramblings, the Old Mayor will reference the Crimson Book held by The Collector as the root of all the evil under the waves. The Old Mayor also hints at the unfortunate resolution behind the several bottled messages about a boat-loving man and his wife that you can dredge at sea.
Most importantly, the elder alludes that throwing the Crimson Book back where it came from will cease the madness.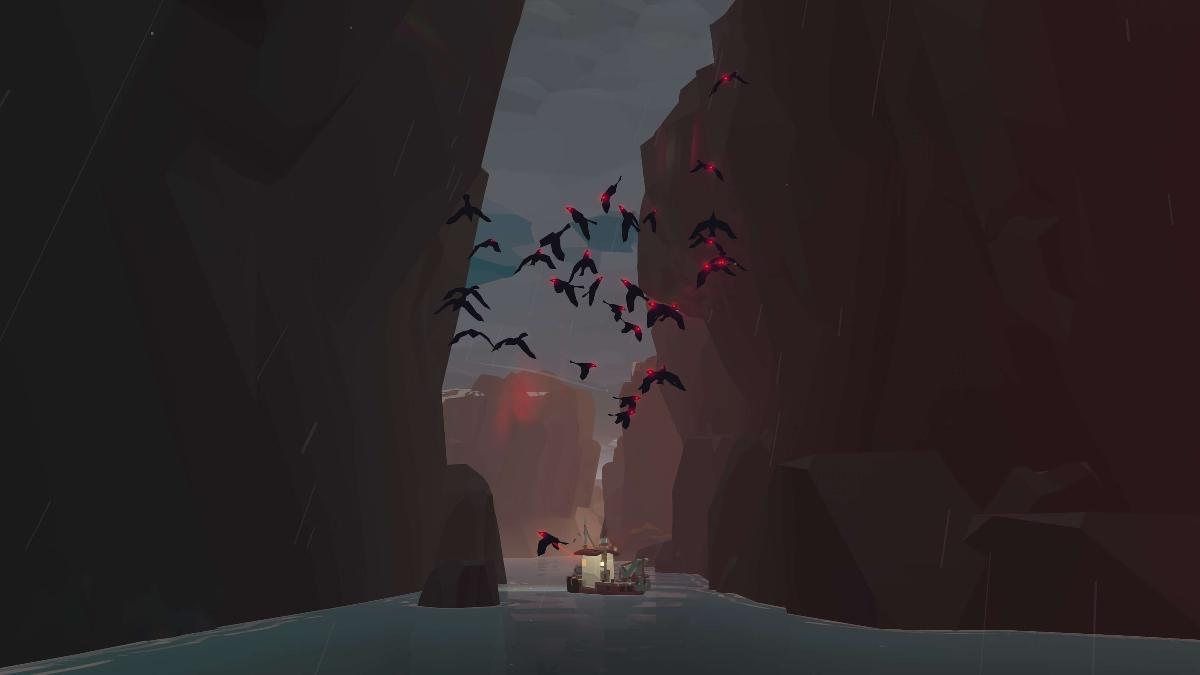 Before doing so, you must find the Lighthouse Keeper to learn more about the Crimson Book and confront The Collector. From here, players need only take control of the narrative by selecting choices prompted to them.
As long as you check the abandoned campsite while venturing through the game, locating the Old Mayor can be a breeze to sidestep the bad ending.
Dredge is now available on PlayStation 5, PlayStation 4, Xbox One, Xbox Series X/S, Nintendo Switch, and PC.