Burger King's "Delay Your Way" Promotion Could Get You a Free Impossible Whopper
Between nasty crowds and inclement weather, traveling by plane can get unbearably hectic amidst the holiday season. Therefore, facing a delayed — or even a canceled flight — can be practically inevitable. And since there's nothing worse than having to wait hours on end for your plane to take off, Burger King is giving delayed flyers the ultimate consolation prize this holiday season: free food.
Article continues below advertisement
So when your airline delivers that devastating update, don't sit there in misery— here's how to get yourself a free Impossible Whopper from Burger King. You may not get into your destination on time, but at least you'll have that complementary plant-based sammie waiting for you.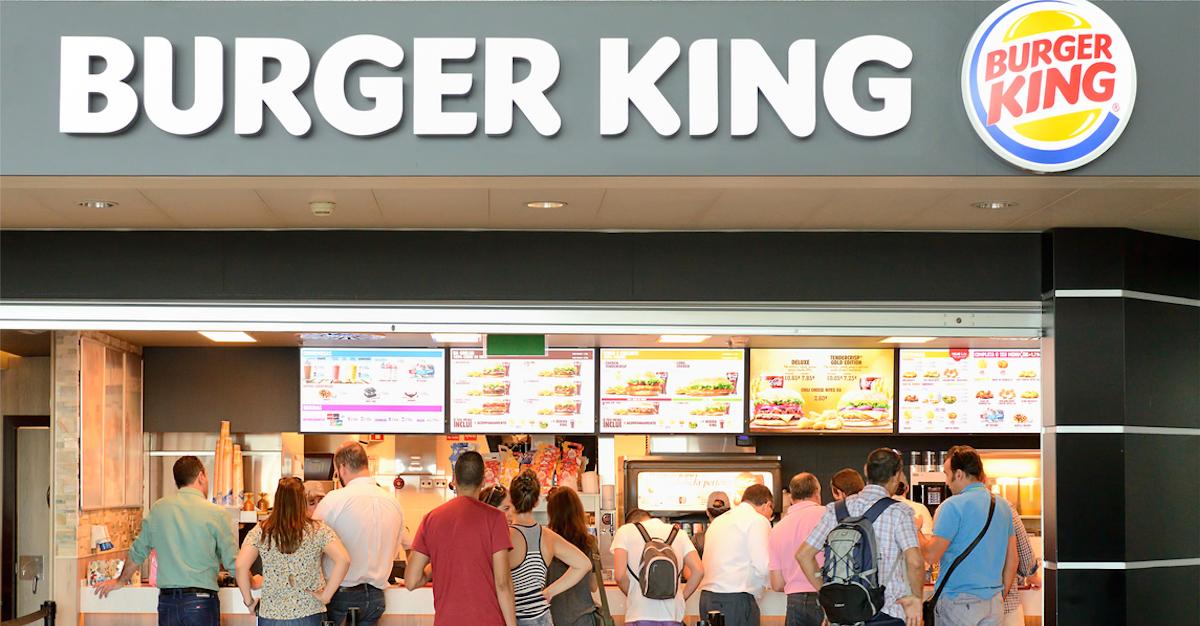 Article continues below advertisement
How to get free Burger King with the "Delay Your Way" promotion:
Like I said, Burger King is offering a free Impossible Whopper for those facing a delay this holiday season, according to a press release called the "Delay Your Way" promotion. While a delayed flight isn't exactly ideal, it definitely makes the best of a crappy situation.
And luckily, getting your free sandwich is simple — those traveling between Dec. 18 and Dec. 30 from any airport in the U.S. can download the BK app via the App Store or Google Play. From there, you can enter your delayed flight information on the "Delay Your Way" screen to get a coupon for a free Impossible Whopper. It can be redeemed at any U.S. Burger King location. Check out the video on the promotion for additional information, below.
Article continues below advertisement
Delayed flights suck, but Impossible Whoppers definitely don't.
If you haven't tried the Impossible Whopper for yourself, you've truly missed out on it. The veggie version of your favorite fast food sandwich takes a flame-grilled plant-based patty, and tops if off with fresh lettuce, sliced tomatoes, and diced onions. It's also smothered in the signature sauce you've probably come to know and love. Trust me — it's delish.
Article continues below advertisement
Don't wait to redeem your coupon, though — it's only valid until your flight takes off, and while supplies last. Each coupon must be redeemed on or before Jan. 6 (so if your flight is delayed by several weeks, you're SOL!) and it cannot be combined with other coupons. So don't even think about talking your server into giving you a free combo meal.
Article continues below advertisement
Meanwhile, you can shoot your shot via the Winter Whopperland Instant Win Game and Sweepstakes.
This holiday season, Burger King is also enabling customers to enter to win over 50,000 instant win prizes daily, which includes a trip to Costa Rica, a 2020 Jeep Renegade, a four-night vacay at Beaches Resort, and various other prizes. All you have to do is enter in-restaurant, using the peel-off sticker on your fry pods or beverage cups.
Simply enter the code on the BK app or online to redeem your food prize, according to a press release, or play for a chance to win an instant win prize. The final grand prize drawing will be on Dec. 31 for $35,000
Article continues below advertisement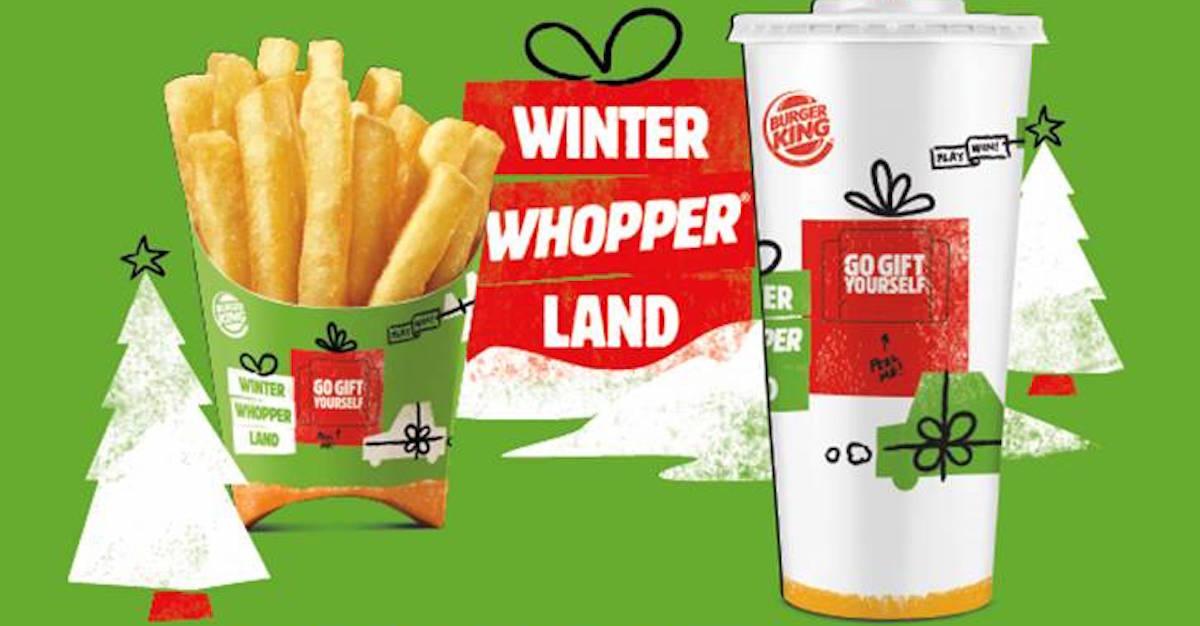 Flight delays are undeniably unfortunate, but Burger King is the best of a bad situation. So get a free sandwich and play some games to pass the time while you're stuck in the airport — you might ultimately win big.