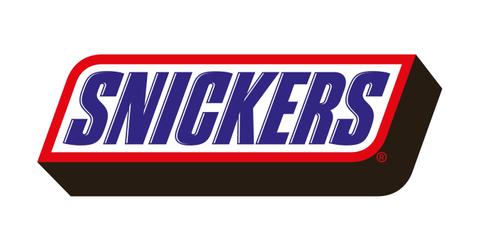 If You Want Free Snickers on Halloween, This Is How to Get Some
By Lizzy Rosenberg

Updated
Aside from midday naps and not paying bills, one of the things I miss most about childhood is celebrating Halloween — back in the day, "spooky season" meant teaming up with a few friends, putting on an October-appropriate costume, and trick-or-treating on Halloween night.
And this year, to honor the late October holiday, Snickers will be doling out free bags of candy. So if you've surpassed the appropriate age to trick-or-treat, here's how to get free Snickers on Halloween.
This is how to get free Snickers for Halloween:
If you're up-to-date on all the latest in candy news, you may recall earlier this year when Snickers sparked a heated debate on Change.org, according to a press release. They petitioned the federal government to officially change the date of Halloween to Saturday, Oct. 26. 
And honestly, I get it — Halloweekend celebrations are far more fun than throwing down mid-week, and according to the press release, it encourages a "longer and safer" holiday. Who knew?
The candy brand pledged one million bags of free candy if the government caved, according to the press release. And although the date of Halloween wasn't officially changed, Snickers is still sticking to their original promise, and treating fans to one million gift cards for free bags of Fun Size Snickers bars. 
Yes, it's a dream come true, and you can bet your bottom dollar I'm going to do it.
Only a certain number of gift cards will be distributed daily, and you must be 16 or older to do so. Other than that, it's seriously easy, and I strongly suggest taking advantage of this for a sweet, sweet taste of Halloween nostalgia.
The date of Halloween may not have changed but we're still giving out 1 MILLION SNICKERS! See how you can redeem YOURS!

— SNICKERS® (@SNICKERS) October 24, 2019
Source: Twitter
Although the date of Halloween was not officially moved to the last weekend of October as Snickers had petitioned, the brand was intent on sticking to their original promise, to give fans free candy. In the press release, the brand's Brand Director, Josh Olken, said despite their lack of success in changing the holiday, Snickers was still beyond excited to treat fans. He said: 
"We promised a million SNICKERS, and regardless of the date, we're going to deliver."
"Whether fans enjoy their free SNICKERS themselves or hand them out to trick-or-treaters, we want everyone to have a satisfying Halloween." So that's sweet.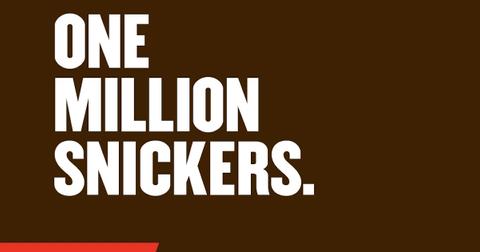 Whether you're spending the spookiest night of the year handing out candy, watching horror movies, or bar-hopping, there is definitely no denying that free chocolate is going to bring your evening to the next level. Although you may or may not have surpassed the appropriate age to trick-or-treat with your BFFs, take solace in the fact that there's still a free bag of Snickers waiting for you.