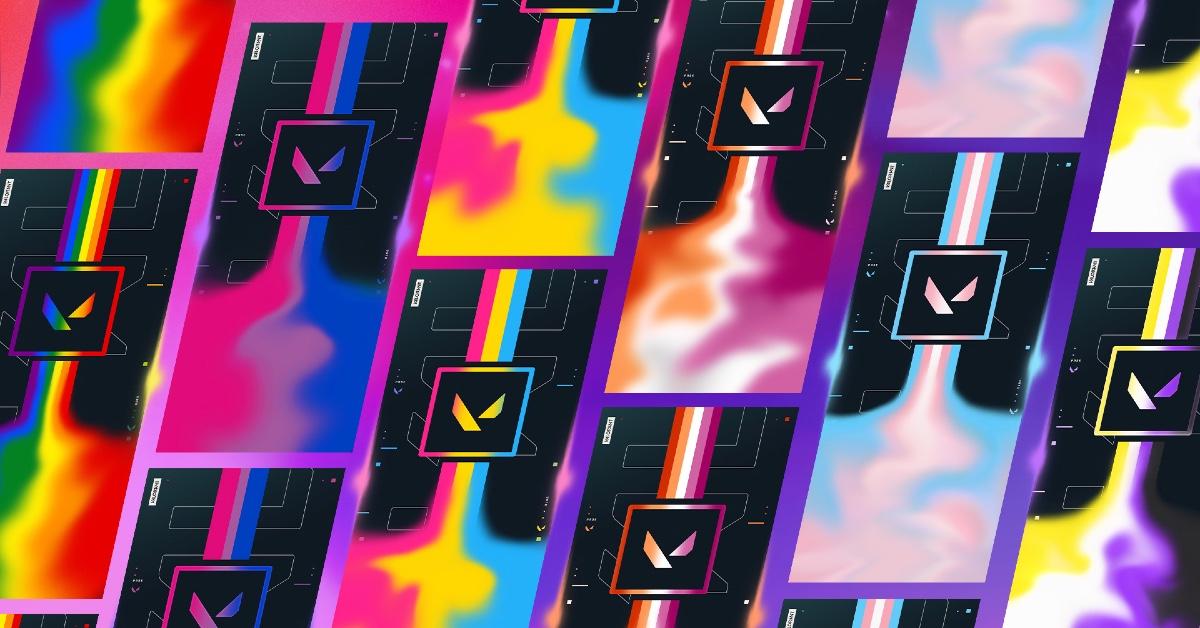 The 'Valorant' Pride Banners Have Returned to the Game for 2022
From the company that gave us League of Legends, enter: Valorant. A free-to-play first-person shooter game from Riot Games, Valorant revolves around a set of "agents" with unique abilities, specialized weapons, and special strategies to defeat the enemy.
Article continues below advertisement
This Pride month, Valorant has reissued their series of pride banners users can use in-game. A new cosmetic is also available for this year.
Here's everything we know about what the pride banners look like and how you can get them!
Article continues below advertisement
Here's how to get the free pride items in 'Valorant' for 2022.
The process for obtaining the pride banners is generally the same as last year.
1. Go to redeem.playvalorant.com.
2. Click "Sign in with your Riot Account."
3. Enter one of the Valorant pride banner codes (see below).
4. Enter Valorant.
5. Click the "Collection" and then the "Arsenal" tab.
6. Click on "Player card." Your card of choice should be available there and ready for you!
There are seven different codes that correlate with different pride flags in addition to the universal LGBTQ rainbow flag, and all are available for redemption. All you have to do is enter one (or all) of the following code words to get the banner you want!
LGBTQ Rainbow Card: Prismatic
Trans Card: Cotton Candy
Pansexual Card: Primary
Non-Binary Card: Galactic
Bisexual Card: Sunset
Asexual Card: Twilight
Lesbian Card: Sherbet
Article continues below advertisement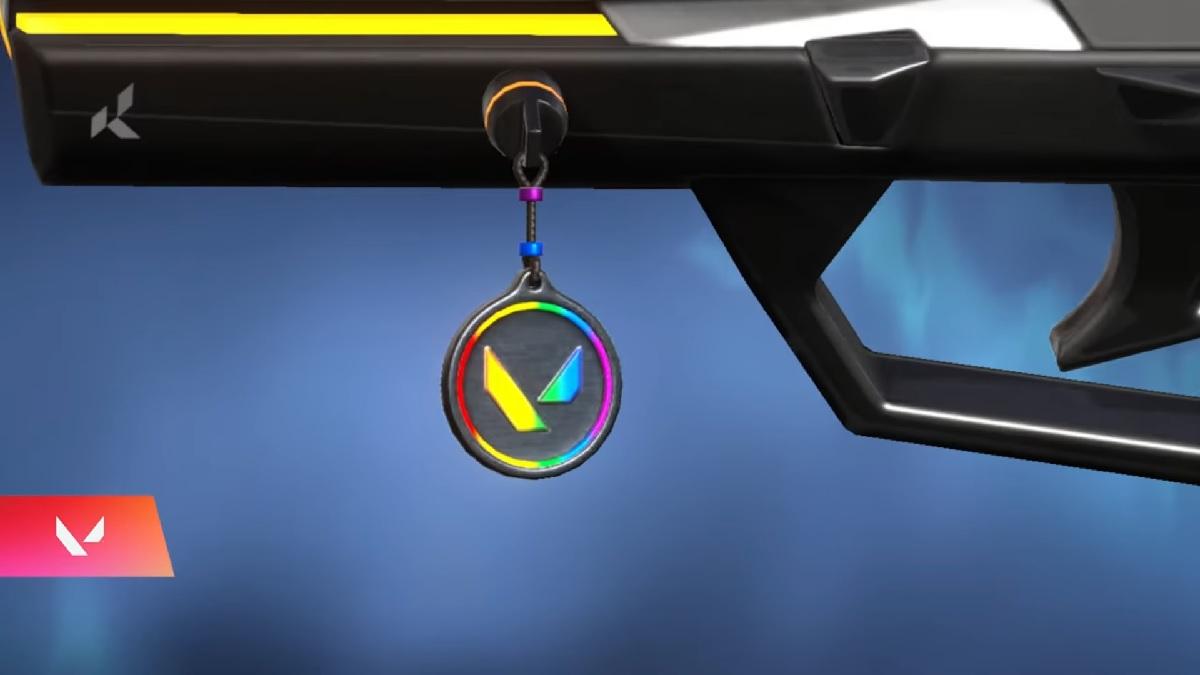 Players will also be able to decorate their weapons with gun buddies fashioned with different pride flag colors.
You can get Valorant's pride items beginning this month. While the company hasn't said how long the cards are available, presumably, they will be available throughout June 2022. Enjoy while you can!
Article continues below advertisement
Many of Riot Games' titles are celebrating pride in style.
Valorant isn't the only Riot Games title celebrating the occasion. Other games like League of Legends, Team Fight Tactics, Legends of Runeterra, and Wild Rift will also receive pride-themed items. These include emotes, character cosmetics, and special effects to help your characters express their pride.
Article continues below advertisement
League of Legends players can outfit their characters with pride champion trails, allowing their characters to sprint with a sparkly trail of pride colors following them. The fuzzy poro emote can also sport a rainbow flag. Legends of Runeterra players can get a new Graves and Twisted Fate card decorated with pride colors. Riot Games fans will most certainly be able to pick and choose how to show off their pride.
In an official blog post, Riot Games shared many details about pride-themed content in their popular games. They also showed solidarity with the LGBTQ community.
The post reads: "We want all players to feel their identities are represented. No matter where you live, who you are, or who you love, we want to make sure you can see yourselves while you play."
As one of the "best places to work for LGBTQ+ equality in 2022," Riot Games employees will be taking part in Pride movements across L.A.
Article continues below advertisement
It sounds like the team at Riot Games are keeping their fans happy with all the new updates and exciting additions to the game in June. Who knows what else Riot Games might cook up this summer? Fans will have to keep their eyes open.