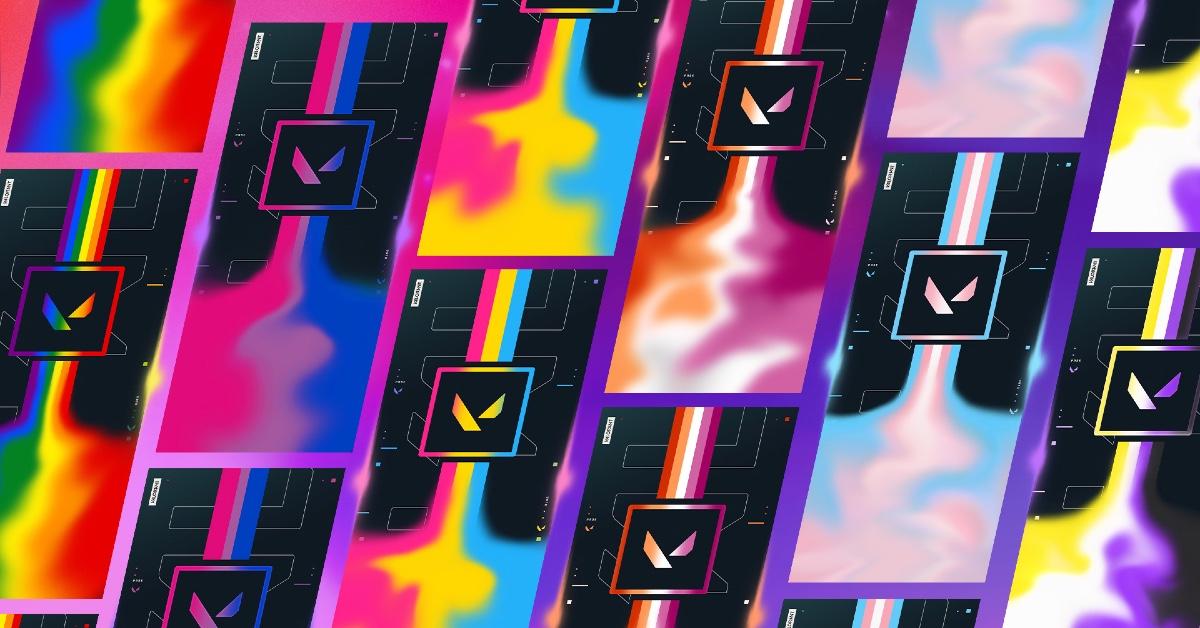 Choose From 7 Beautiful Pride-Themed Banners in 'Valorant' This June
By Anna Garrison

Jun. 4 2021, Published 2:44 p.m. ET
From the company that gave us League of Legends, enter: Valorant. A free-to-play first-person shooter game from Riot Games, Valorant revolves around a set of "agents" with unique abilities, specialized weapons, and special strategies to defeat the enemy. This pride month, Valorant has a series of pride banners users can use in-game. 
Here's everything we know about what the pride banners look like and how you can get them!
Article continues below advertisement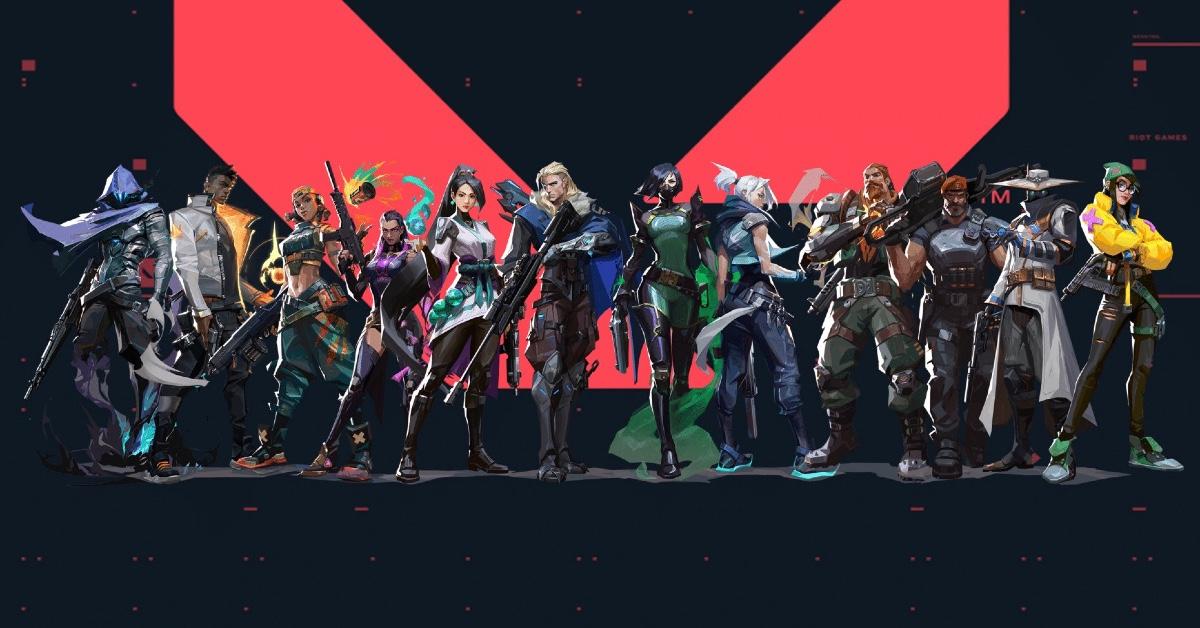 Here's how to get the free pride banners in 'Valorant.'
1. Go to redeem.playvalorant.com.
2. Click "Sign in with your Riot Account."
3. Enter one of the Valorant pride banner codes (see below).
4. Enter Valorant.
5. Click the "Collection" and then "Arsenal" tab.
6. Click on "Player card." Your card of choice should be available there and ready for you!
Article continues below advertisement
There are seven different codes that correlate with different pride flags in addition to the universal LGBTQ rainbow flag, and all are available for redemption. All you have to do is enter one (or all) of the following code words to get the banner you want!
LGBTQ Rainbow Card: Prismatic
Trans Card: Cotton Candy
Pansexual Card: Primary
Non-Binary Card: Galactic
Bisexual Card: Sunset
Asexual Card: Twilight
Lesbian Card: Sherbet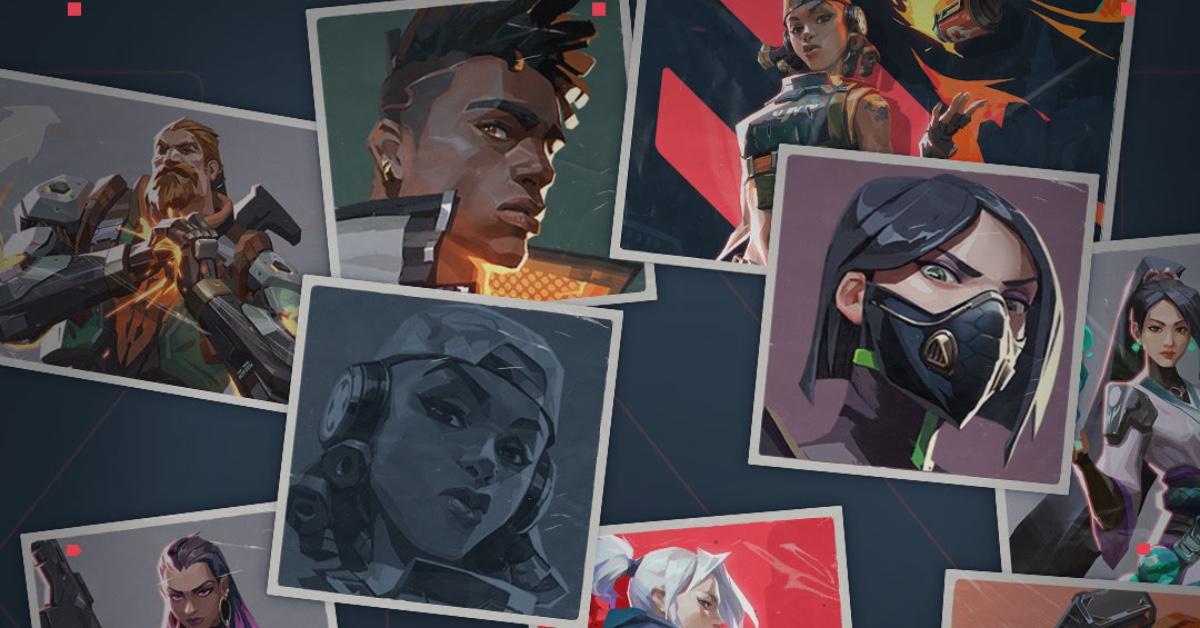 Article continues below advertisement
You can get Valorant's pride cards beginning June 2, 2021, as a part of Valorant's first-anniversary celebration. While the company hasn't said how long the cards are available, presumably, they will be available throughout June 2021. Maybe next year the pride cards will have different designs? In the meantime, enjoy while you can!
'Valorant's' official pride banners are bright and fun.
According to Dextero, a series of leaks in March 2021 around Riot Games released previews of the pride cards to the public, but the leaks didn't dampen the excitement for the new additions at all. Fans have taken to Twitter to express their delight in the beautifully crafted cards. One user says, "Woooo! Valorant is going to have pride cards coming out this month. I'm so happy."
Another user notes, "Valorant's pride cards look amazing." 
Article continues below advertisement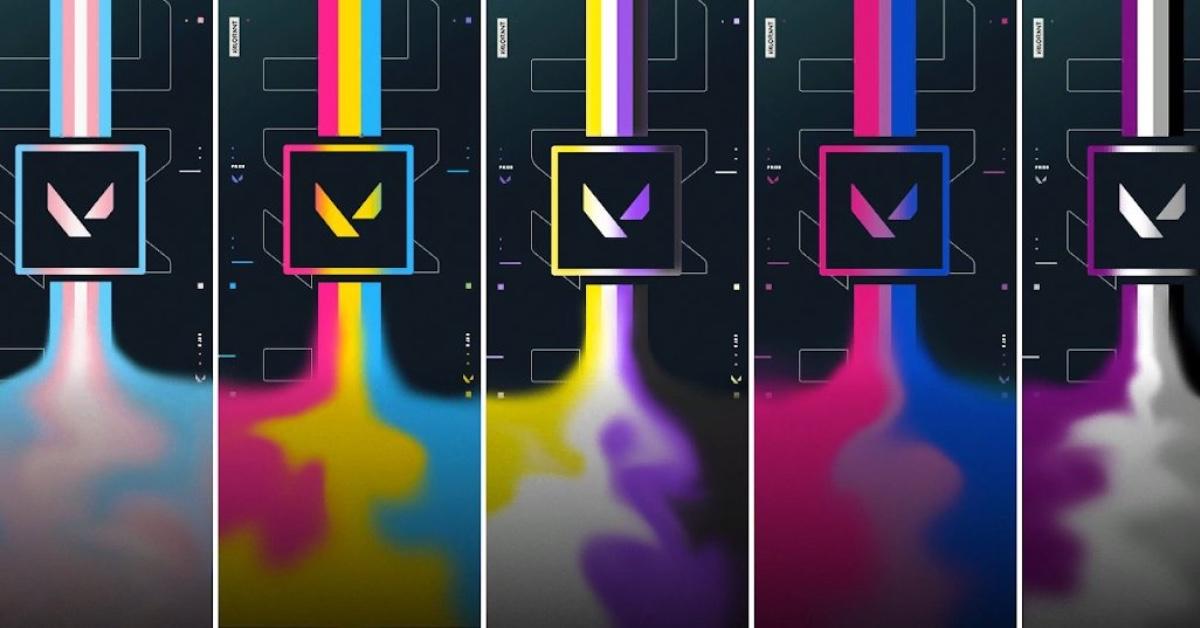 It is important to remember that some users appear to be having trouble obtaining their pride cards, but never fear! If 504 error messages pop up, don't be afraid to refresh the page and wait for the screen to reconfigure. Unlike League of Legends, which is also owned by Riot Games, the pride cards on Valorant require no in-game purchase for use.
Article continues below advertisement
Are there any other special cards available?
Yes! In honor of Valorant's first anniversary, in addition to the special pride banners, you can also collect an exclusive Duality player card, and limited edition player card sets from each episode. You can also add a pride title to your account with the following codes: 
"Ally:" JUBILANT01
"Proud:" JUBILANT02
It sounds like Valorant game designers are keeping their fans happy with all the new updates and exciting additions to the game in June. Who knows what else Riot Games might cook up this summer? Fans will have to keep their eyes open and be patient as they work through bugs with the redemption codes.