That TikTok Hack for Disabling Your Gag Reflex Is Actually Based on Real Science
A viral TikTok video offers a hack for "turning off" your gag reflex. As it turns out, the hack is actually based on scientific research.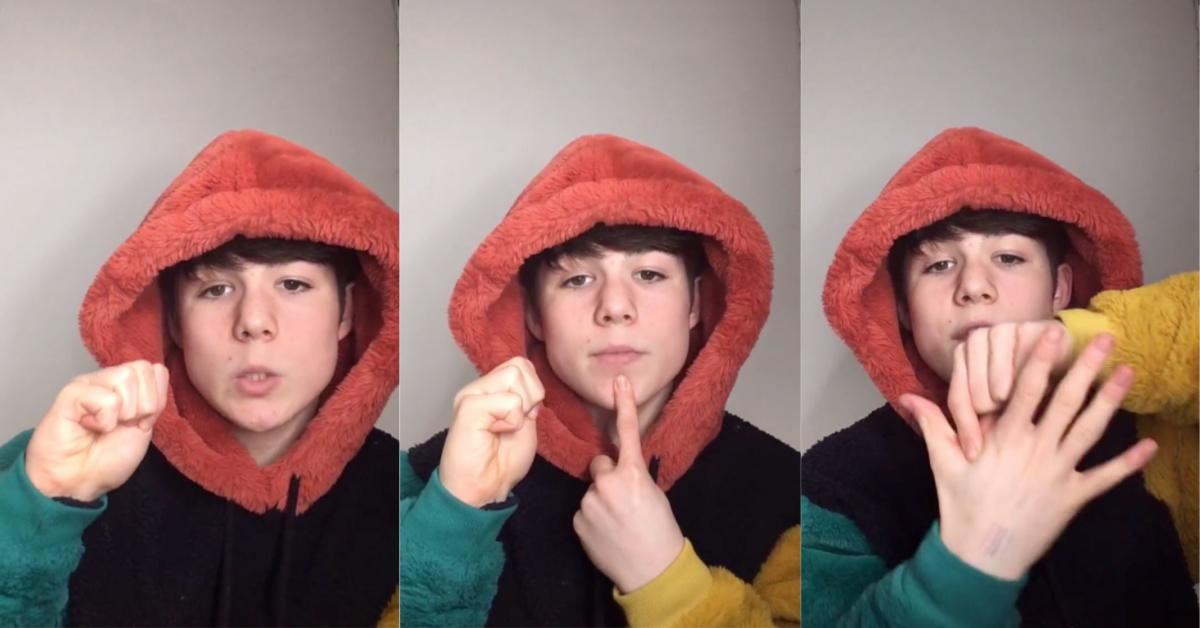 You can always count on TikTok to provide the coolest new life hacks that will make your life better. There are TikTok hacks for makeup, food, budgeting — pretty much every aspect of your everyday life could be made easier with the use of a hack you learned from TikTok. At least, that's what the people making the videos lead their viewers to believe.
Article continues below advertisement
Now, we can add a new TikTok hack to the list. Apparently, TikTok has discovered how to "turn off" your gag reflex. But does it actually work? There's really only one way to find out!
Here's how to get rid of your gag reflex (according to TikTok).
The TikTok hack for disabling your gag reflex can be traced back to one specific video uploaded by TikTok user @h.xrry._ on March 4, 2020. In the video, the popular TikTok creator gives step-by-step instructions for what you need to do in order to make your gag reflex a thing of the past. The steps seem simple enough:
Article continues below advertisement
First, close the fingers of your left hand around your left thumb, making a fist. Squeeze your fist closed as hard as you can for five seconds. Then, take your right index finger and press it to your chin, again counting to five. Finally, use your right index finger and right thumb to squeeze the skin between your left index finger and left thumb — once again, hold for five seconds. "Now, you've got rid of your gag reflexes," Harry says at the end of the video. "Thank me later."
Article continues below advertisement
Harry's video has been viewed more than 1.5 million times (so far), and people have also been using the audio to create their own videos of them trying out the life hack. Most people seem to agree that it works. The comment section of the original video is filled with people saying that it's a great hack for anyone who struggles with their gag reflex, perhaps while brushing their tongue, being examined by a dentist, or having to get a test for strep throat.
Article continues below advertisement
Can you actually get rid of your gag reflex?
When you first watch the video, you might think that Harry's gag reflex hack doesn't actually work. Or, that if it does work, it's due to the placebo effect rather than any mysterious finger magic. As it turns out, though, the hack is based on actual science!
In a 2008 study, researchers set out to find out whether they could affect people's gag reflex. Apparently, a person's gag trigger point (the place in their throat which triggers their gag reflex if it is touched) can be located either closer to the front of their mouth or farther back in their throat. The researchers found that by applying pressure to a specific point on subjects' palms, they could move that gag trigger point farther back, effectively making that person less likely to gag.
Article continues below advertisement
Other studies apparently found that applying pressure to the front of your chin (halfway between the bottom of your chin and the bottom of your lower lip), and to the skin between your thumb and index finger, could have a similar effect. In other words, all three parts of Harry's gag reflex hack have been connected to altering the gag reflex! Who knew?
Obviously, not all TikTok hacks are created equal, and your mileage may vary if you decide to implement the viral gag reflex hack (or any hack you see online, for that matter). Just make sure you're being as safe as possible with any hack you try!