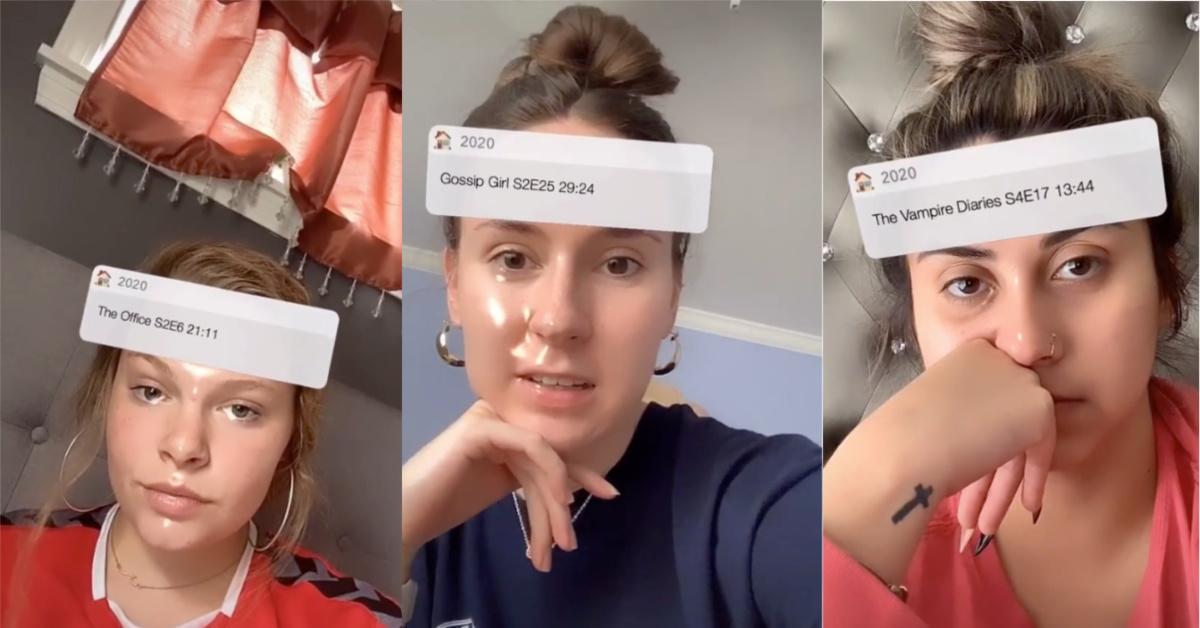 People Are Using the 2020 Episode Filter to Predict Their Future With TV Shows
Once again, people have turned to social media to predict their futures. This phenomenon is nothing new — remember when people were using Netflix to predict their futures and then posting it to TikTok? Well, now they're doing pretty much the same thing, only they're using the 2020 Episode filter instead.
Article continues below advertisement
Basically, the 2020 Episode filter gives you the name of a TV show, a specific episode of that show, and a timestamp within the episode. If you watch that exact part of the episode, you'll hear exactly what you need to hear — and maybe even get a glimpse into your future. Videos using this filter have started popping up all over TikTok. Here's how to make your own.
Article continues below advertisement
Here's how to get the 2020 Episode filter on TikTok.
As with many viral TikTok trends these days, the 2020 Episode filter isn't actually available on TikTok itself. Instead, you'll have to use another app to record your video, then download it to your phone and reupload it to TikTok. It's definitely a bit of an inconvenience, but it shouldn't take you more than a couple of minutes to get your content on TikTok, where more people are likely to see it.
In this case, you're going to need to use Instagram. Open Instagram, then swipe over to Story mode. Scroll through the effects and filters at the bottom of the screen until you get to the "Browse Effects" option on the far right. Tap that, then type in "akikokoga 2020." The filter is named "2020," and it was created by akikokoga. Tap the filter, then tap the "Try it" button in the lower left-hand corner. Press and hold the record button, and watch the filter do its magic.
Article continues below advertisement
After you've recorded your video on Instagram, download it to your phone (by tapping the downward-pointing arrow at the top of your screen), and you can then easily add it to TikTok. It looks like most people are using the "happiest year of my life - mackenzie.cardinal" TikTok sound for their videos.
Article continues below advertisement
Another thing people are doing is pulling up the actual episode given to them by the filter and sharing the clip of the TV show. If you ask us, that makes way more sense than simply posting the filter as it exists on Instagram. Unless people have an encyclopedic knowledge of every single episode that could come up, no one is going to know what your result means! Judging by people's TikTok videos, the filter gives some serious results and some that are just meant to make you laugh.
Does the 2020 Episode filter really tell you your future? Well, no, it's just a filter. However, sometimes hearing the right thing at the right time can have a real-life effect on your life, whether that be to inspire you to make a change or encourage you to continue on your current path. In the best-case scenario, the filter will let you hear exactly what you need to hear. Even if it doesn't, though, you could still make a popular TikTok video!