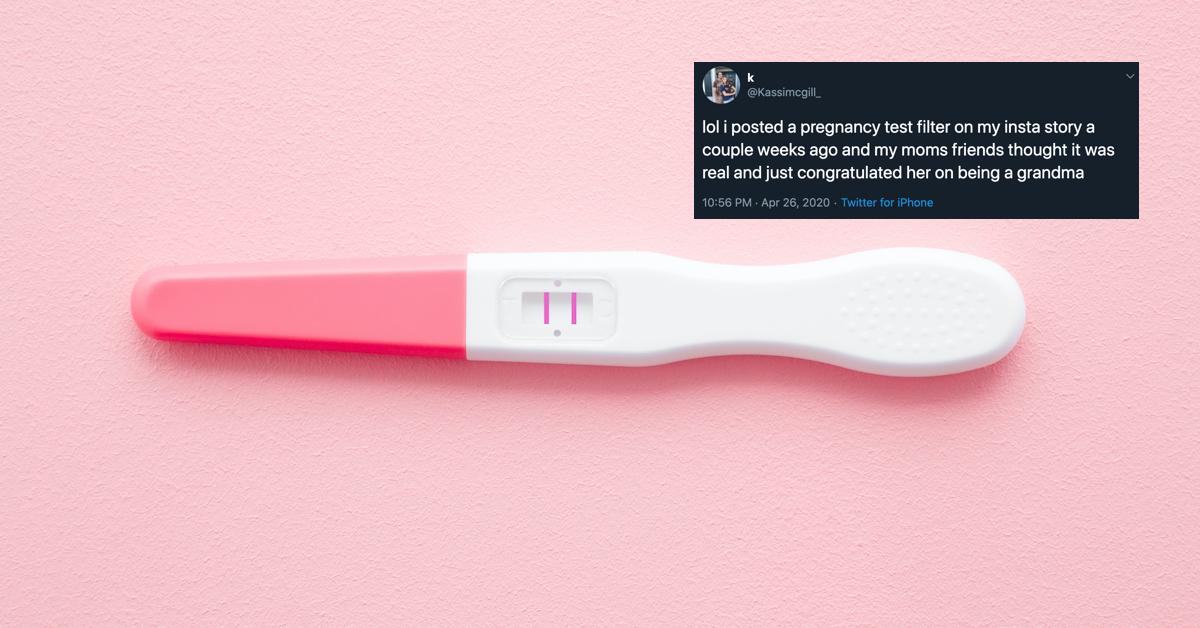 Can the Pregnancy Test Filter on TikTok Determine Your Future?
There have been so many strangely intimate TikTok filters, and while many are personality based, determining what kind of friend you are, or who your soulmate is, the latest is a little different. TikTok's new viral filter, the Pregnancy Test filter, actually "determines" whether or not you're — well — "with child."
Article continues below advertisement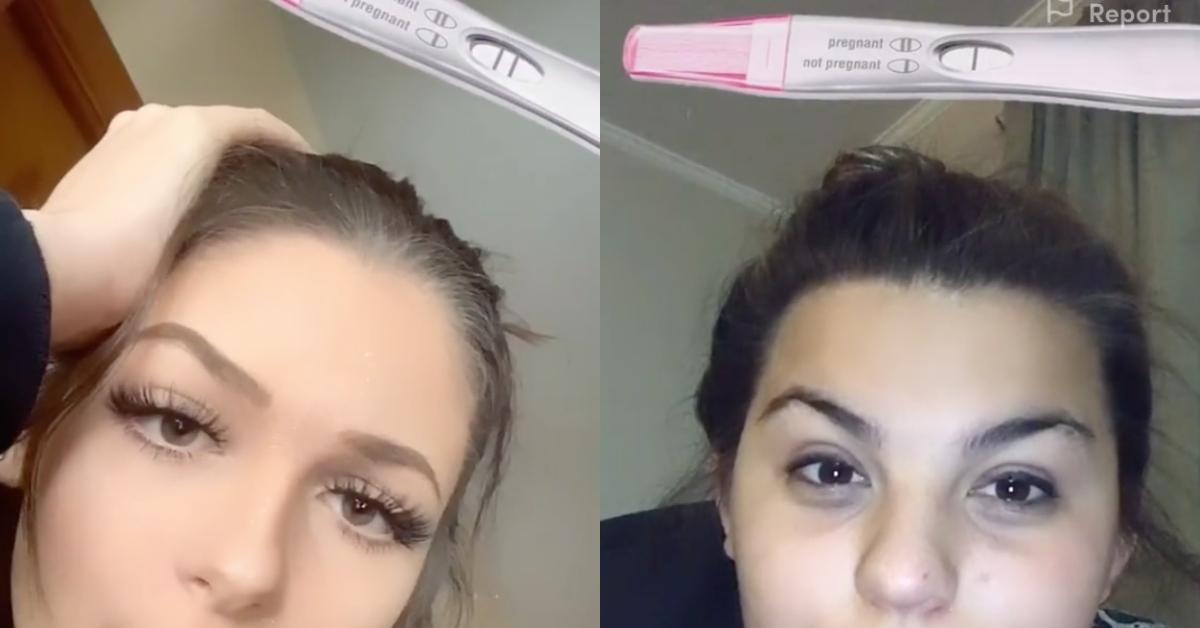 Article continues below advertisement
How does the TikTok Pregnancy Test filter work?
The filter shows a small icon that looks exactly like a drug store pregnancy test, and it will oscillate between positive or negative, as a regular test would. The result it lands on will supposedly "determine" if you're going to get pregnant within the foreseeable future, but since it's simply a filter, we wouldn't count on it.
A number of confused TikTok users have taken to Twitter, however, to mull over the fact that they've used the filter on several different occasions, and gotten the same result every time. While that would make it seem like it could have some merit, we think it's simply a fluke... or really strange luck.
Article continues below advertisement
Article continues below advertisement
If you want the TikTok Pregnancy Test filter, here's how to get it:
Apparently, you can't locate the Pregnancy Test filter on the TikTok app, according to HitC, because it's actually on Instagram. So, if you want to film a video with it, you'll have to film it via Instagram Stories, save it to your camera roll, and upload it to TikTok.
First, open Instagram and click 'Your Story.' After browsing through all the filters, you'll see a magnifying glass at the end. Click it, and tap the other magnifying glass in the top right corner to search filters manually.
Then, you'll search 'pregnancy test,' and select the 'Pregnancy Test' option by either intergalacticpimp or by petarxiv (they're basically the same). After filming your video, you can save it and upload to TikTok, and voila! You have your pregnancy test video.
Yes, it's that easy, and we suppose it's worth it, if you want a filter "deciding" your destiny, that is.
Article continues below advertisement
Do your results match up with your 2020 Predictions Filter results?
While we definitely aren't convinced that the Pregnancy Test filter has any credibility (aka it doesn't), we're wondering if your results from that will match up with your results from the 2020 Predictions filter, which was popular earlier this year. Maybe it said you would get rich, or get a new job. Or, maybe it said you were going to have a baby.
Article continues below advertisement
If you test positive on the Pregnancy Test filter, and the 2020 Predictions filter said you were going to have a baby this year, doesn't that seem a bit coincidental? We're totally kidding, it means nothing... but hey, it's something to keep in mind.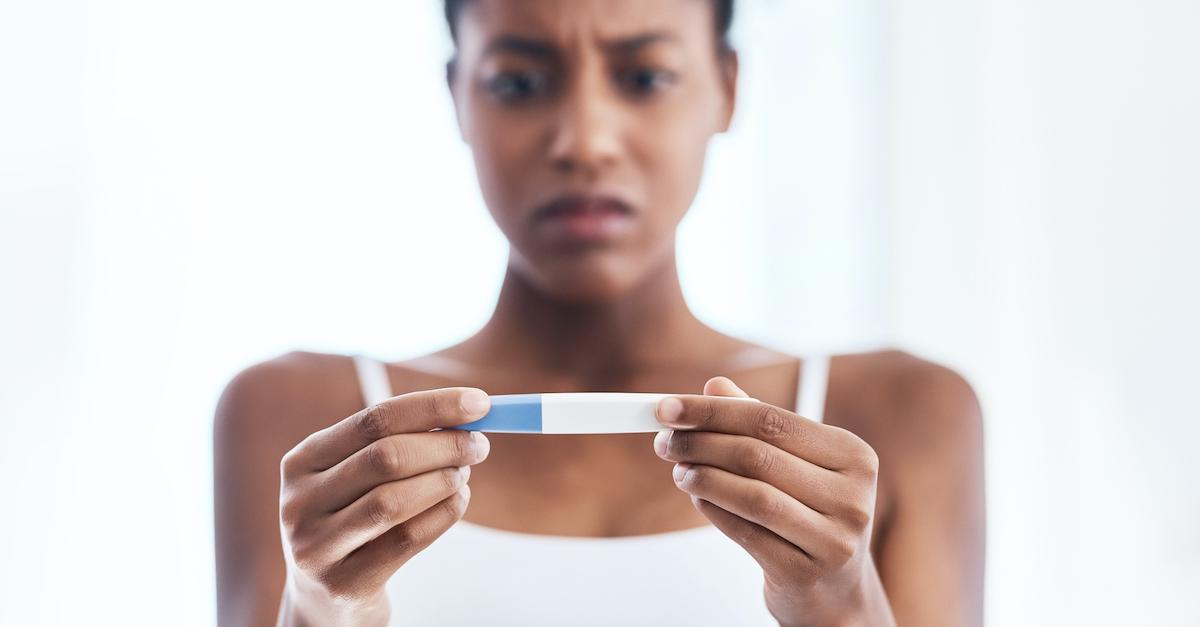 Bottom line: this is not a real pregnancy test, so if you think you may be pregnant, definitely don't rely on anything from TikTok. It is, however, a fun way to pass the time in quarantine... and possibly spook yourself into thinking you may be expecting sometime soon.