Here's How to Get the Viral '2020 Predictions' Filter on Instagram
The viral "2020 Predictions" Story filter on Instagram tells you what to expect in the year 2020. Here's how to do 2020 Predictions on Instagram.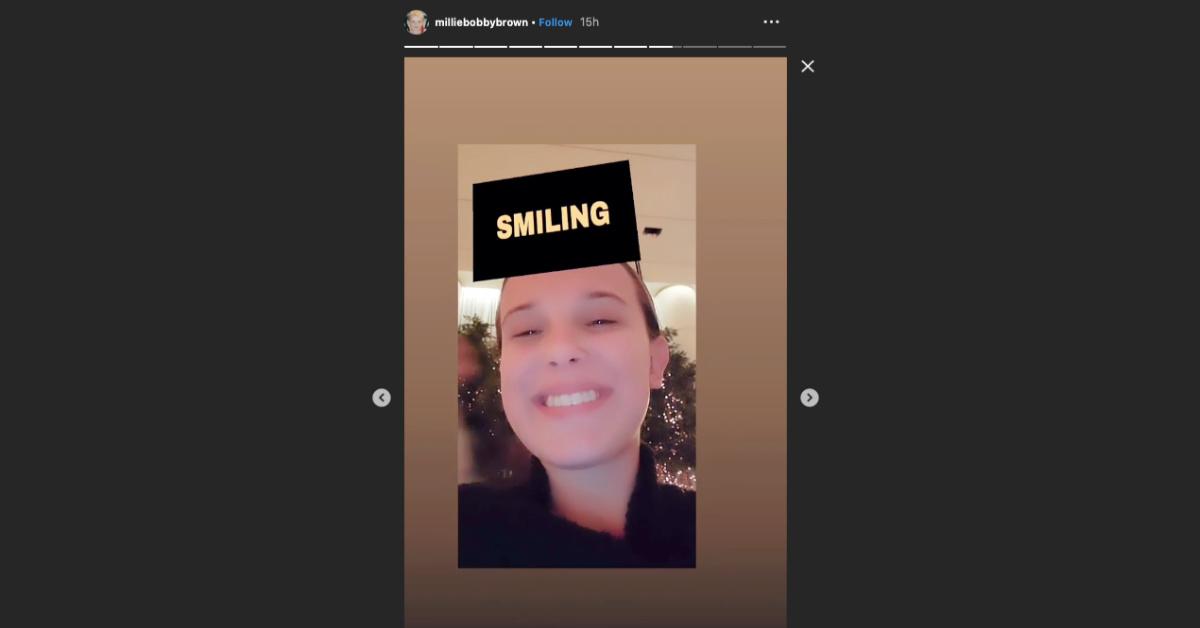 If you've spent any time on Instagram over the past few days (and we all know you have), you've probably seen a bunch of your friends post stories that use a filter to reveal predictions for 2020. Looking to use the filter yourself? It's actually super easy to do. Here's how to do 2020 predictions on Instagram.
Article continues below advertisement
How to do 2020 Predictions on Instagram:
Make sure that you're using the most up-to-date version on Instagram (you knew we were going to start with that, right?). If you're not, update your app.

Type @filippo.soccini into the Instagram search bar. This is the creator of the 2020 Predictions filter.

Tap on the smiley face icon (to the left of the photo grid icon).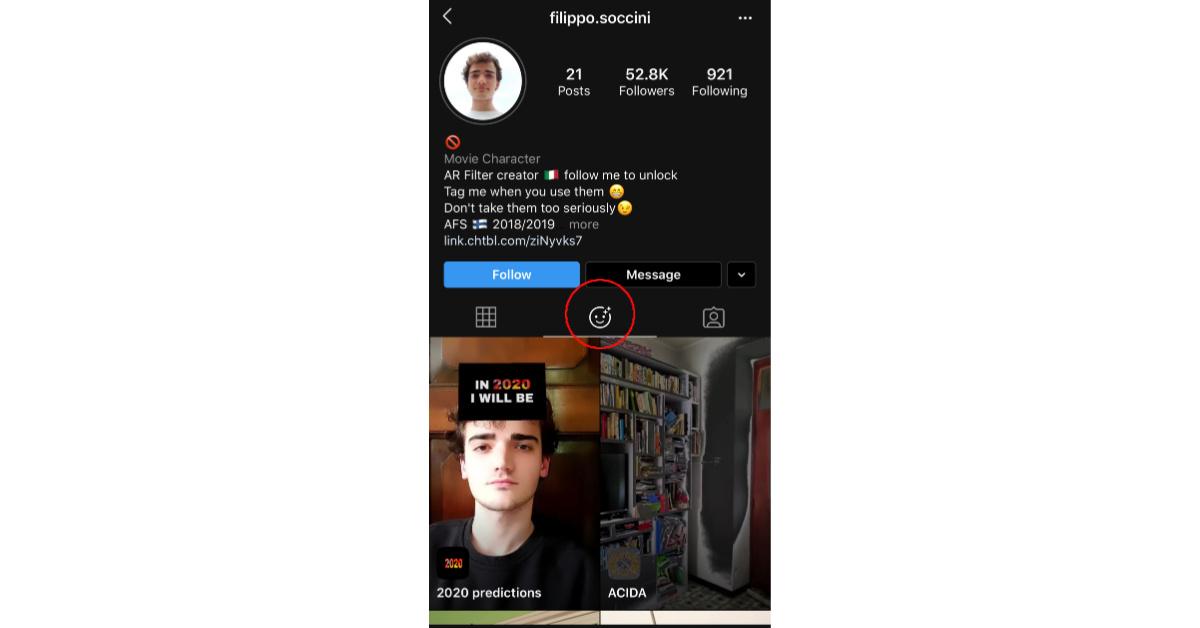 Article continues below advertisement
4. Tap on the 2020 Predictions filter, then tap the "Try It" button in the bottom left-hand corner of the story.

5. Look into your front-facing camera, press and hold the record button, and voila!
You can also choose to save the 2020 Predictions filter to your filter options, meaning it will hang out down by the camera along with your other go-to filter options. To do that, click the download arrow in the bottom right-hand corner instead of the "Try It" button. Easy peasy.
Article continues below advertisement
What is the 2020 Predictions filter on Instagram?
The 2020 Predictions is one of many viral filters going around Instagram these days. You've probably also seen several of them over the past couple weeks — What Disney Character Are You? What Font Are You? What Cat Are You? What Harry Potter Character Are You? You get the idea.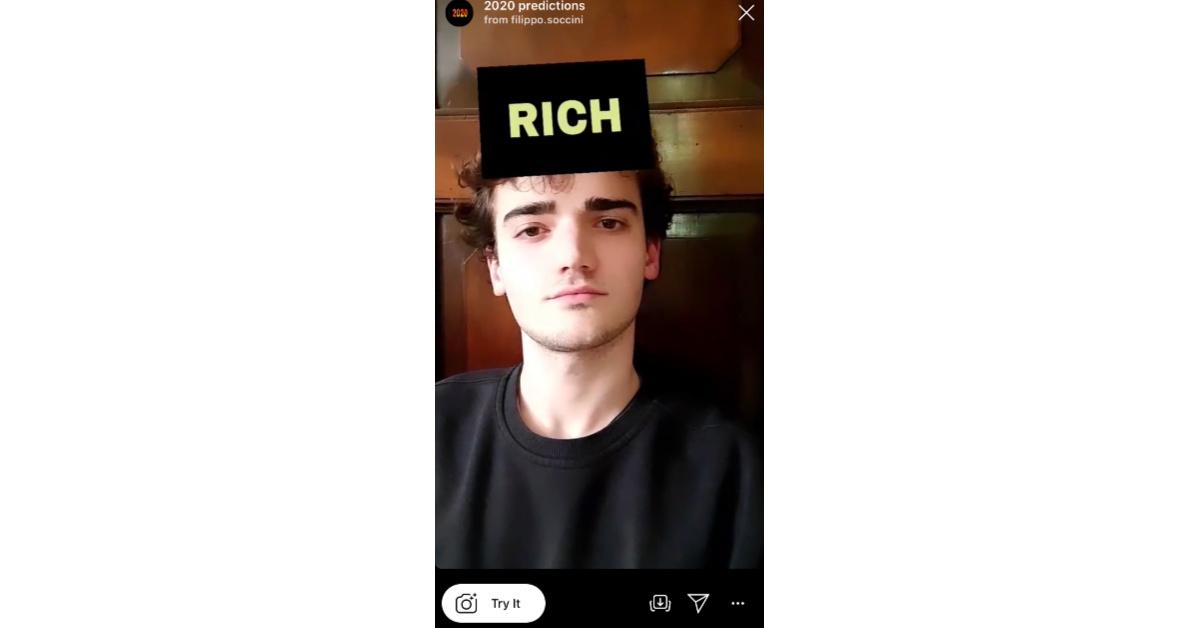 Article continues below advertisement
The 2020 Predictions filter starts with a card that says "In 2020 I will be," then it appears to randomly choose one word — a prediction for what that person will experience in 2020. It might say "Rich," "Sad," "Happy," "Single," "In Love," or one of several other options. Is it accurate? Well, it's too early to say for sure — the year just started! But no, probably not. It's just an Instagram filter, after all.
How to share 2020 predictions on TikTok:
At the moment, you can't access Instagram filters via TikTok, but you can still share your results with TikTok followers. In order to do that, all you have to do is link your Instagram and TikTok accounts. If they're not already linked, just go to the profile icon in TikTok, then tap "Edit Profile." Select "Add Instagram" and follow the instructions to link the accounts. Now you can share videos between your two profiles!
Instagram story filters really seem to be taking off these days, and we couldn't be more thrilled about it. Is the Instagram story filter the new online quiz? It sure is much easier to do and it takes way less time! And we have to admit that some of the results we've seen do seem pretty accurate so far. Anyway, they're super fun and that's what's really important, right? Here's hoping you get a good 2020 prediction when you use the filter! Happy New Year!