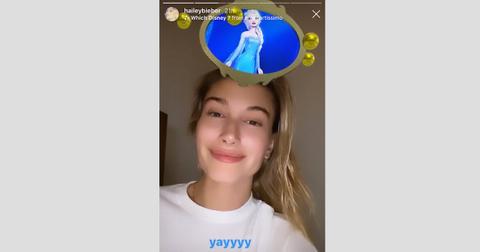 Here's How to Get That Viral Disney Character Filter You've Been Seeing on Social Media
By Allison Cacich

Updated
The graphic — which was made by user @arnopartissimo and appears to choose a character based off your physical features — quickly went viral thanks to some truly hilarious results. But a few people are having trouble accessing the new feature. Scroll down for instructions.
How to get the Disney filter on TikTok: A step-by-step guide
A common misconception is that the Disney filter can be reached through TikTok because users have been posting their results on the video-sharing social networking service. But this particular filter is only available via Instagram at the moment. 
How to find the Disney filter on Instagram:
1. Check that your Instagram app is updated with the latest version.
2. Type @arnopartissimo into the search bar and click on the smiley face icon found underneath his Story Highlights.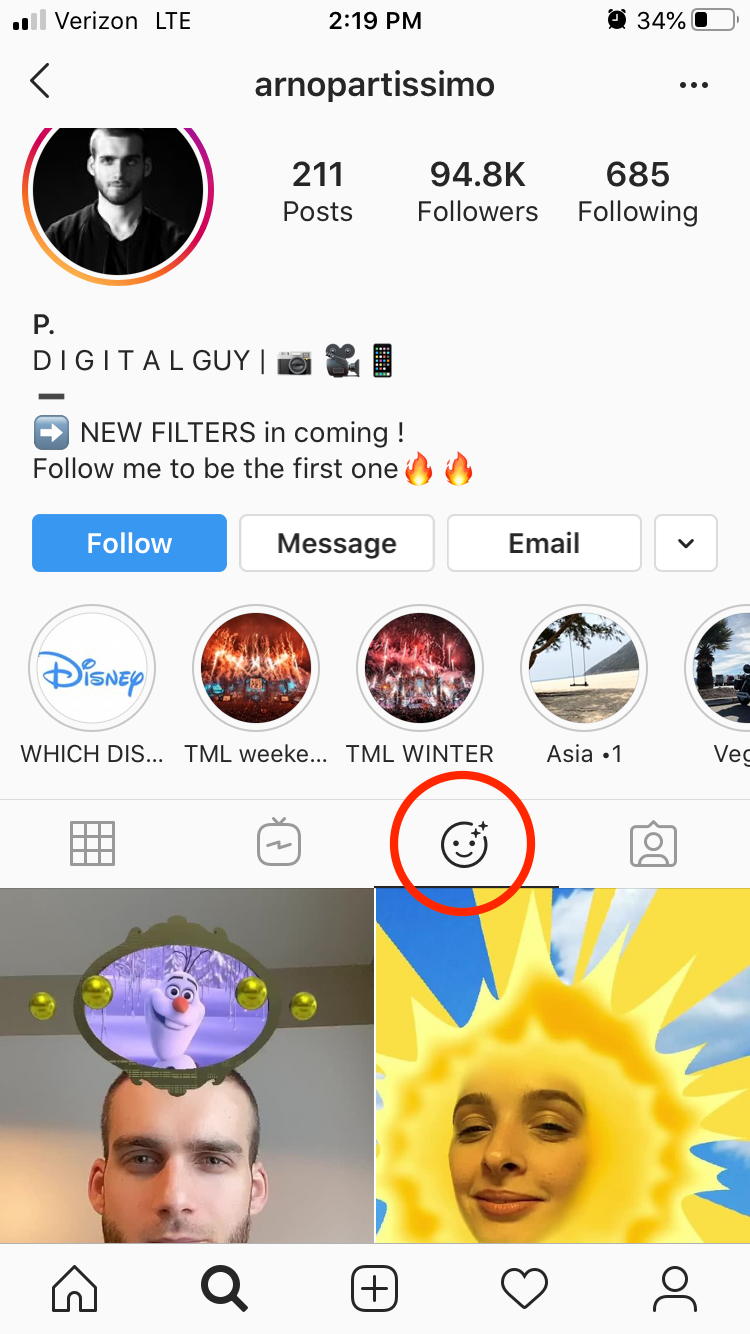 3. Select the Disney character filter demonstration and click on the download button in the bottom right-hand corner to save the effect to your Instagram camera. You can also try out the filter before saving it.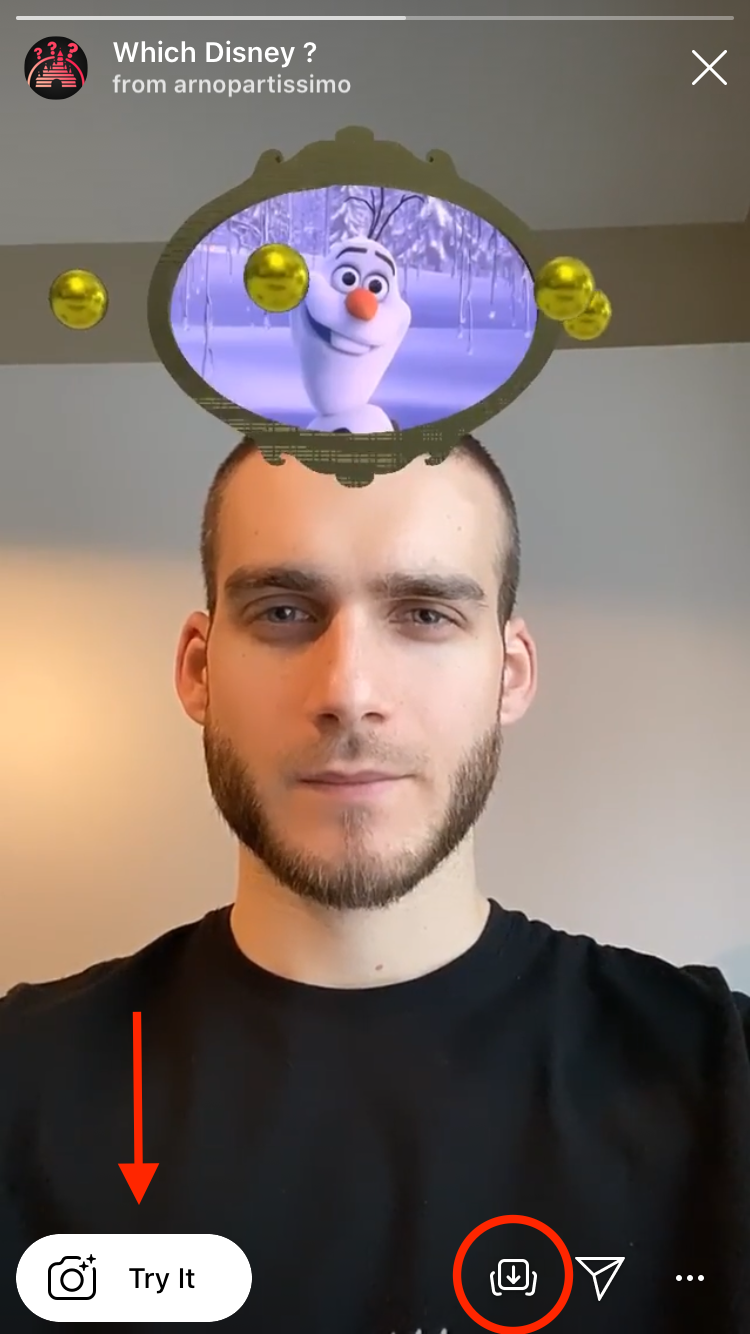 4. When you open up your camera, you'll see the effect pop up to the left of your "Home" button.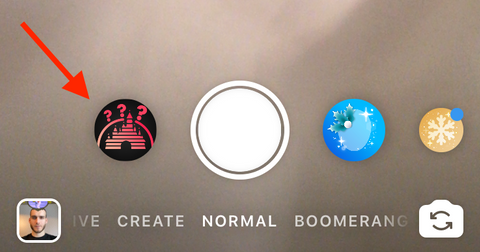 How to share your Instagram story on TikTok:
1. Make sure your Instagram page is synced to your TikTok account. You can check this by going to the profile icon in TikTok (which is shaped like a person) and hitting "Edit Profile."
2. Click "Add Instagram" and follow the login instructions. Once you authorize the login, you can begin sharing videos between the two apps.
Celebrities are getting in on the Disney filter trend.
Some of our favorite influencers have used the whimsical effect over the last few days, but not everyone's been thrilled with their results. 
For example, beauty YouTuber Nikkie de Jager (aka NikkieTutorials) got Hades from the 1997 classic Hercules, while Diplo didn't appreciate being compared to The Hunchback of Notre Dame's Quasimodo. 
However, Hailey Bieber was stoked to wind up with Frozen's Elsa and Jonathan Van Ness from Queer Eye couldn't have been happier to see Belle as his end result.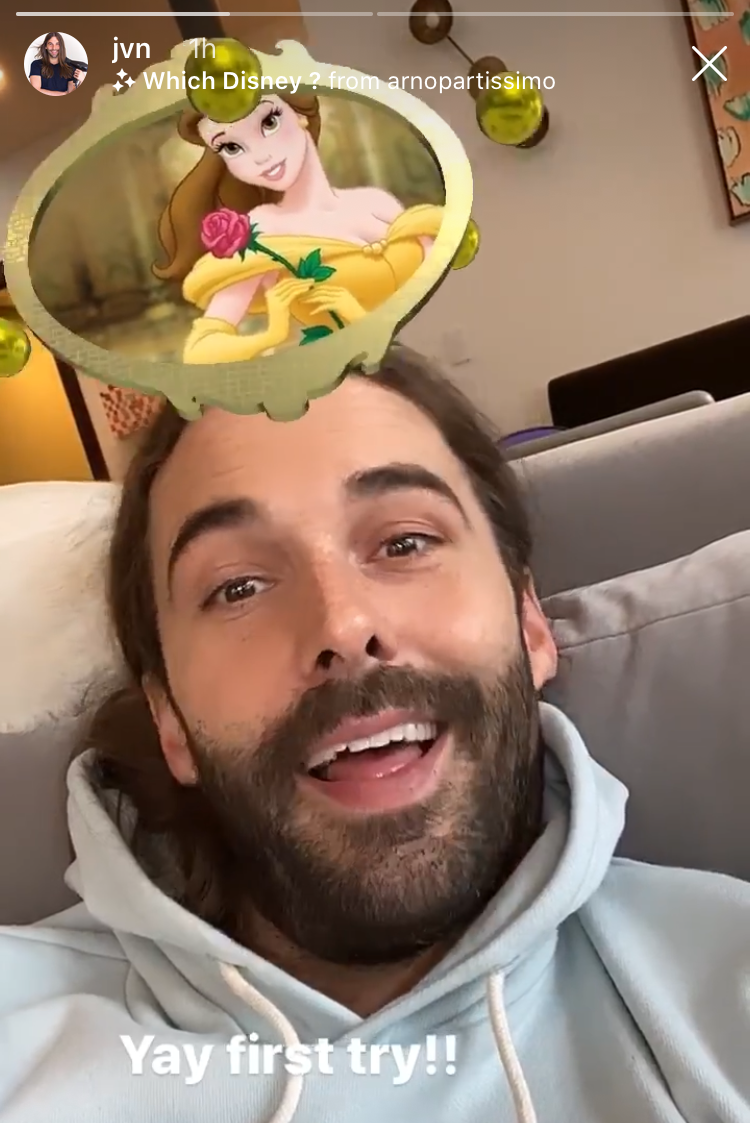 Other popular filters that have been popping up all over Instagram since Christmas include "Which Harry Potter character are you?" and "Which Pokémon character are you?"
It's surprisingly easy to create your own face filter on Instagram.
Since August, Instagram has allowed users to develop their own cool effects with software like Spark AR, which simplifies the process for those of us who didn't get a degree in computer programming. 
Artist Ommy Akhe, who's accumulated over 85k followers thanks to her unique and impressive AR filters, appreciates that the platform promotes creativity. "Instagram has such a unique and huge user base that people can't help but engage with filters," she told The Verge in a recent interview.
"I think being able to add filters to Stories has been a massive shift and change in Instagram culture," she added. "A lot of people that I'm around would only put up the best pictures on Instagram or be very much appearance-based, and filters have been a good way to kind of release that pressure."
Don't mind us, we'll just be playing around with Instagram effects for the next four hours.