How to Go Diving for Sea Creatures on 'Animal Crossing New Horizons'
Summer's here and you can swim around your 'Animal Crossing' island now. Here's how to go diving on ACNH for sea creatures and pearls.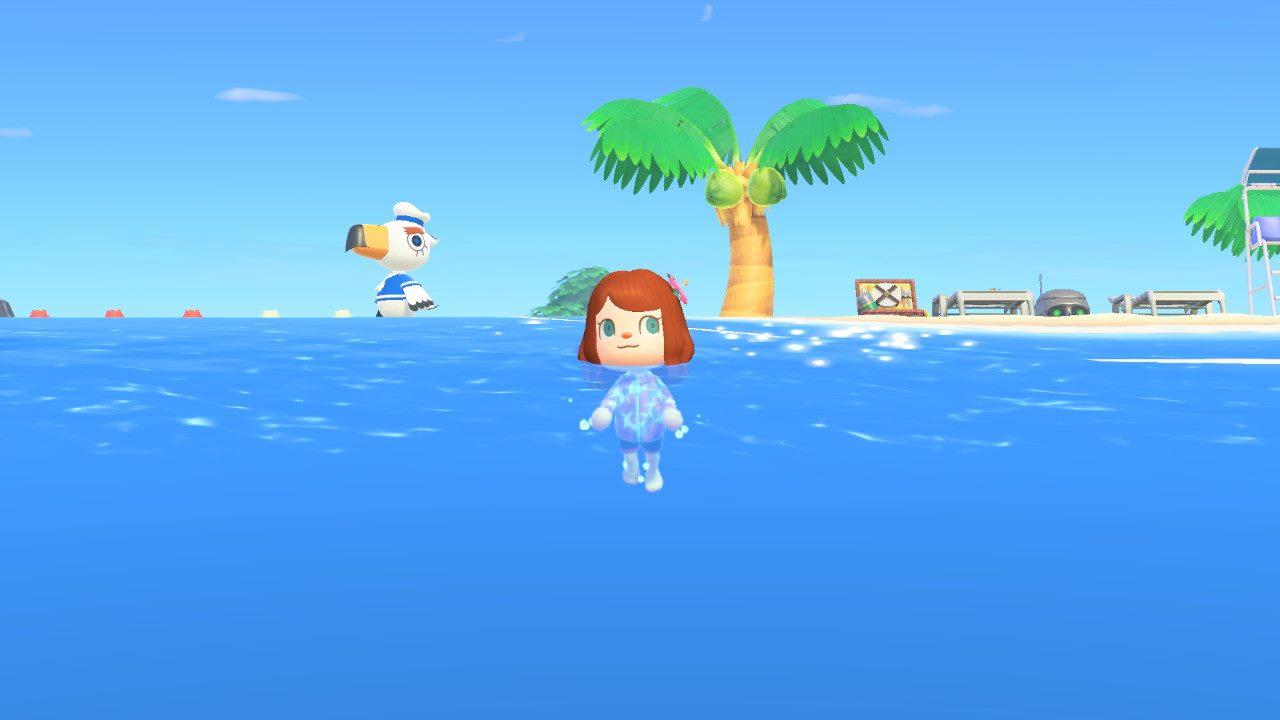 Summer is finally here, and for indoor kids, there's a way to go swimming in the ocean without ever leaving the couch thanks to the latest update to Animal Crossing New Horizons. The latest version of the game has opened up the waters surrounding your island for swimming and diving, but before you get your virtual toes wet, there's some stuff you should know. Here's how to go diving on ACNH and what you'll find below the surface.
Article continues below advertisement
How to go diving on 'ACNH': a comprehensive guide:
To enter the water, you'll first need a wetsuit, which you can purchase either through the Nook Stop catalog's Special Items menu or from the daily offering at Nook's Cranny. Ordering from Nook Stop adds a day's lead time to your wetsuit, while you can go swimming immediately by purchasing the suit offered that day in the Nook's Cranny cabinet where tools, plants, and other sundries are sold. Suits cost 3,000 bells.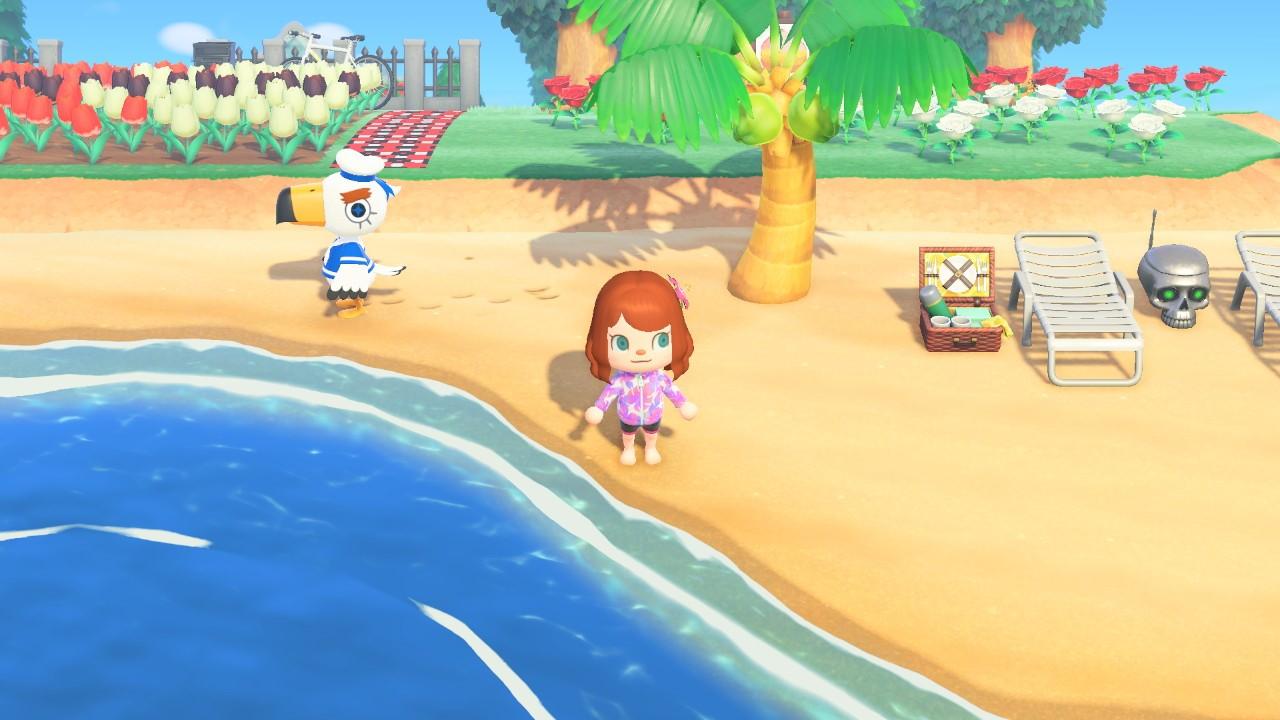 Article continues below advertisement
The wetsuit goes on over whatever clothes you're already wearing, and you'll find if you attempt to try on clothes at Able Sisters, you'll be told you can't enter the dressing room with your wetsuit on, much as you can't try on clothes while wearing a wand outfit.
Once you have on a wetsuit, you can approach the water from the shore, rocks, or even your docks, and press A. Your avatar will wade in if you're on the beach or dive in if you're on rocks or a dock. To swim, you press A and use the left joy-con to control your direction. If you hold A rather than repeatedly smash, your character will continue to kick but will not stroke with its arms, but either way, you will move.
Article continues below advertisement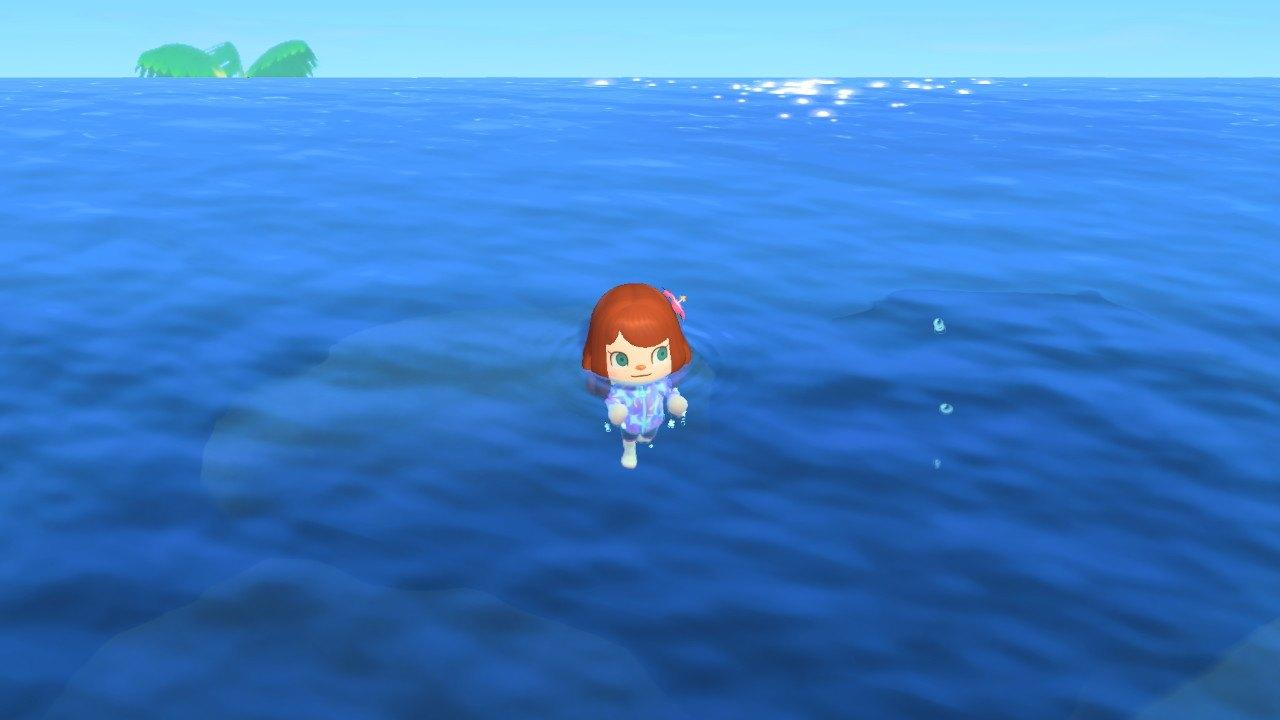 Anywhere you see bubbles coming up from the surface of the water, you will find a sea creature of some type below the surface. To dive, press Y, and you will be able to swim — pressing A and steering with the left joy-con — below the surface toward the shadowed object. Pressing A when you are above the object will allow you to pry it up.
Article continues below advertisement
Just like in real life, you can only swim below the surface for a little while before you eventually need to come back up for air. This can make it challenging to get sea creatures because some will move a lot faster than others. For particularly fast sea creatures, you may need to come back up for air several times during your chase until you eventually catch the sea creature.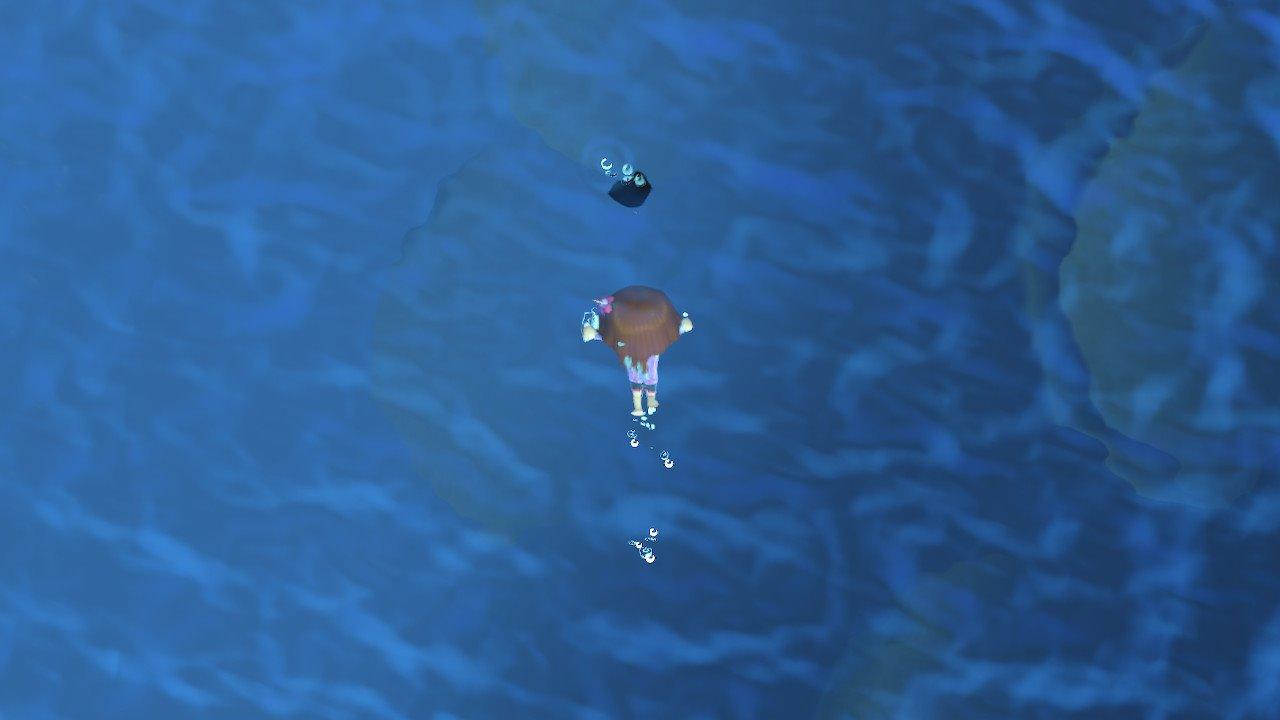 Article continues below advertisement
Who is Pascal on 'Animal Crossing'?
If you happen to pry up a scallop, you will encounter a new character in the game, an otter named Pascal who loves scallops and will give you gifts and DIY recipes in exchange for one scallop per day. Most of the items Pascal gives you are mermaid-themed, such as DIY recipes to make mermaid furniture and outfits such as the mermaid fishy costume.
Pascal's recipes seem to require some combination of shells from the shore and pearls. This new DIY ingredient, like gold nuggets, is fairly rare, but you can find them either while diving for sea creatures or, occasionally, Pascal might offer a pearl in exchange for a scallop. If you somehow find yourself with an excess of pearls, you can also sell them at Nook's Cranny for 10,000 bells.
Article continues below advertisement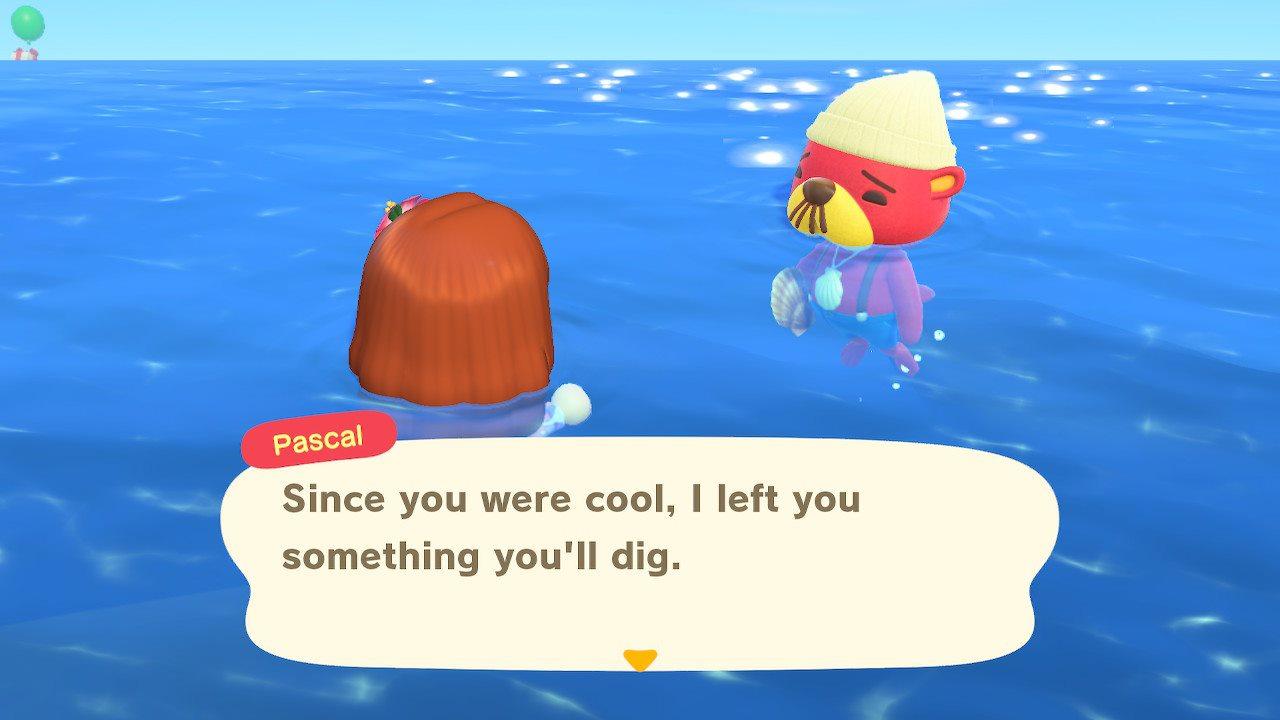 Unfortunately, you can't pry them from the pearl oysters that are also found through diving. All pearls are dug up on their own or given as a gift by Pascal.
Article continues below advertisement
What sea creatures are in 'ACNH'?
There are a total of 40 sea creatures to find, and as of July, only 24 of them are in season in the Northern Hemisphere. The remaining 16 will come available throughout the year. Some of the sea creatures, such as seaweed and sea anemone, are fairly stationary, whereas some will give you chase — often to the point of frustration.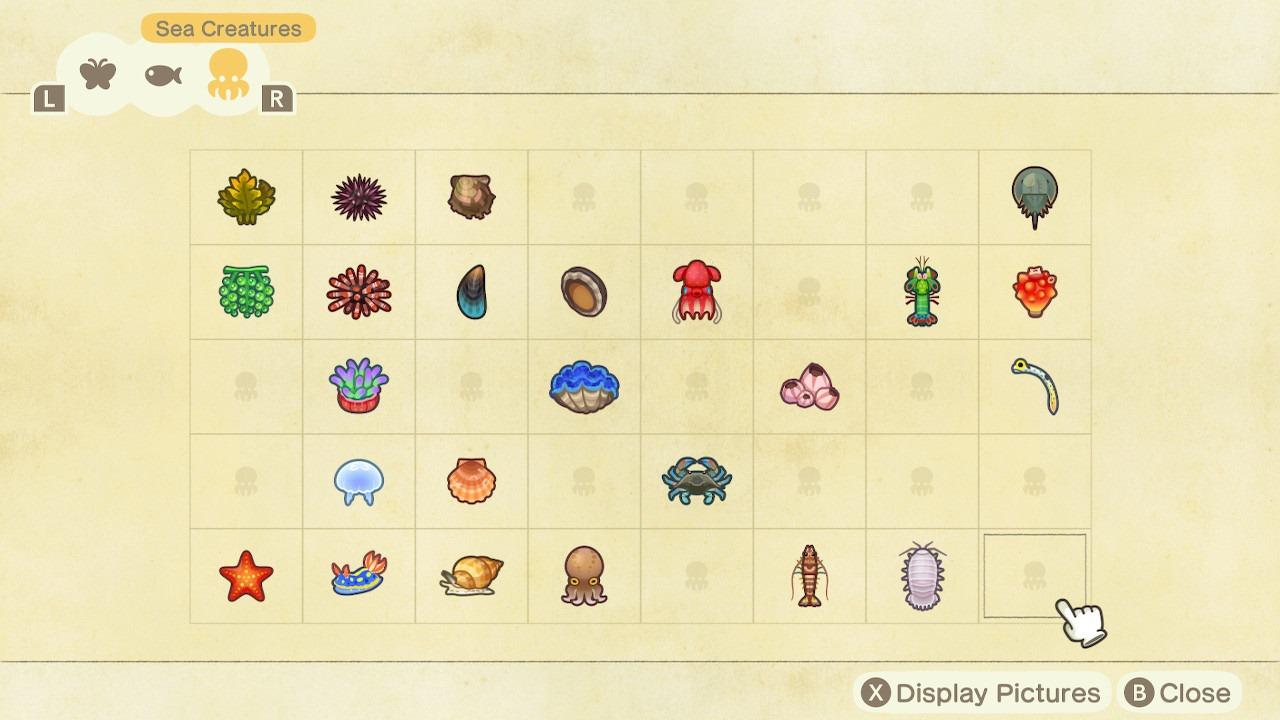 Article continues below advertisement
The fastest creatures so far in the Northern Hemisphere appear to be the gigas giant clam, vampire squid, and giant isopod. Here is a detailed list of the sea creatures available in the north as of July 2020 including their availability, size, and speed.
abalone: June to January, 4 p.m.-9 a.m.; medium; medium
acorn barnacle: all year, all day; small; stationary
gazami crab: June-November, all day; medium; medium
giant isopod: July-October, 9 a.m.-4 p.m. and 9 p.m.-4 a.m.; medium; extra-fast
gigas giant clam: May-September, all day; extra-large; extra-fast
horseshoe crab: July-September, 9 p.m.-4 a.m.; medium; medium
Article continues below advertisement
mantis shrimp: all year, 4 p.m.-9 a.m., small; medium
moon jellyfish: July-September, all day; small; extra-slow
mussel: June-December; small; slow
octopus: all year, all day; medium; slow
pearl oyster: all year, all day; small; medium
scallop: all year, all day; medium; slow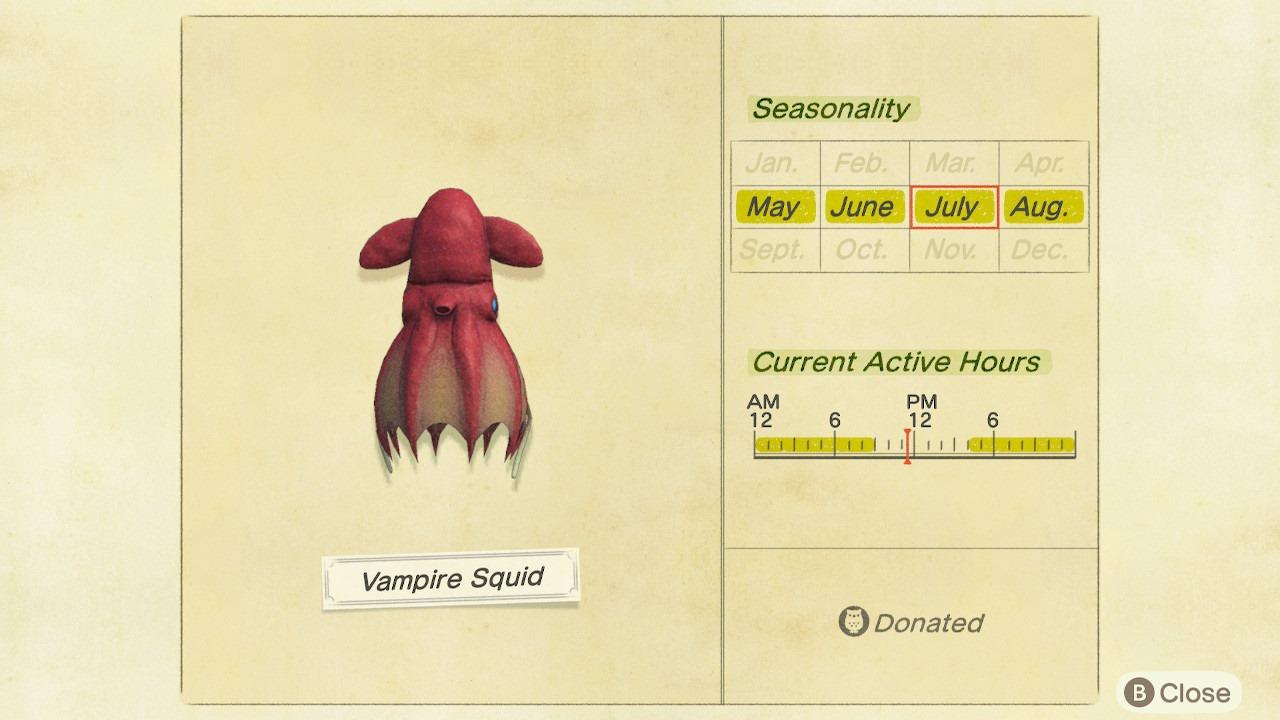 Article continues below advertisement
sea anemone: all day, all year; large; stationary
sea grapes: June-September, all day; small; stationary
sea pineapple: April-August, all day; small; slow
sea slug: all year; all day; extra-small, extra-slow
sea star: all year, all day; small; extra-slow
sea urchin: May-September, all day; small, slow
seaweed: October-July, all day; large; stationary
slate pencil sea urchin: May-September, 4p.m.-9a.m.; medium; medium
spotted garden eel: May-October, 4 a.m.-9 p.m.; small; slow
tiger prawn: June-September, 4 p.m.-9 a.m., small; medium
vampire squid: May-August, 4 p.m.-9 a.m., medium, extra-fast
whelk: all year, all day; small; slow