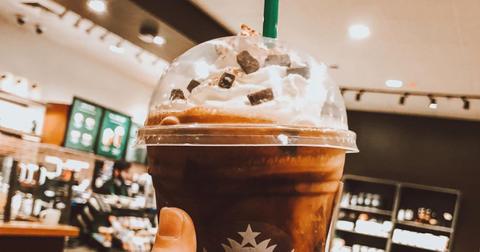 Here's How to Order the Jack Skellington Frappuccino at Starbucks This Fall
By Gabrielle Bernardini

Updated
If you're a Starbucks aficionado like we are, you are totally aware that the coffee company has a secret menu. While drink substitutions are available to easily switch in and out, there are also numerous syrup combinations, toppings, and flavors that create a masterpiece of a drink... aside from what's on the typical menu.
As an avid coffee drinker and Pumpkin Spice Latte-lover, you may be looking to try a new autumnal drink this fall season. Well, Starbucks' secret menu has a Jack Skellington Frappuccino, and we have the lowdown on how you can order it!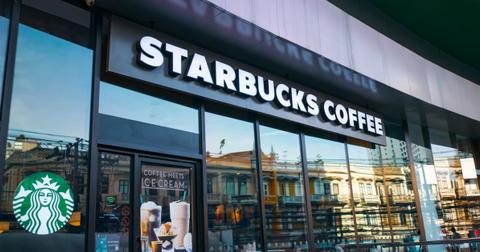 How to order the Jack Skellington Frappuccino at Starbucks.
If you're looking to order an item off of the secret menu, you typically have to know the recipe as Starbucks baristas are not trained on mixing together secret menu items. Therefore, going to your local Starbucks and asking for the "Jack Skellington Frappuccino" may prove difficult if you or the barista do not know the exact ingredients in the drink.
But don't worry, we've got you covered!
Order a venti Pumpkin Spice Frappuccino and request one shot of espresso and a shot of chai. Then, ask for mocha drizzle, whipped cream and java chips. Uh, yum!
However, don't fall too much in love with this spooktacular drink as it is only seasonal. Once the PSLs are packed away and replaced with the holiday menu, fans of this drink will have to wait until next year to order it again. All hail the Pumpkin King!
Check out Starbucks' fall 2020 menu!
Get your hands on some of the classic creations from the coffee chain before they disappear for the year. Fall is officially here and that means it's time for sweaters, pumpkin picking, and PSLs.
Since the growing popularity of the iconic Pumpkin Spice Latte, Starbucks has launched an array of autumnal drinks to suit all of your coffee needs this fall.
Starbucks previously added the Pumpkin Cream Cold Brew, Pumpkin Cream Nitro Cold Brew, and the Salted Caramel Mocha to its lineup of beverages last year.
In addition to the drinks, Starbucks also brought back the Pumpkin Cream Cheese Muffin, Pumpkin Scone, Fox Cake Pop, and the Pumpkin Bread.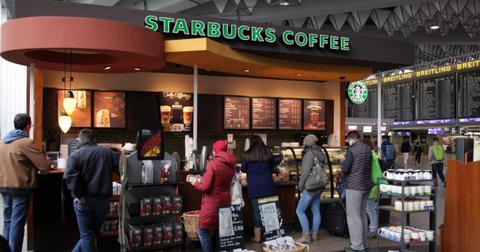 If you're not a fan of pumpkin-flavored items, check out some newest additions to the food menu, which includes the Egg White & Roasted Pepper Sous Vide Egg Bites, the Grilled Chicken & Hummus Protein Box, and the Hearty Blueberry Oatmeal. We are totally loving the healthy options the coffee conglomerate is now offering.
Overall, we can't wait to see (and try) the next Starbucks creation! Seriously, we are totally hoping a Gingerbread Cold Brew makes an appearance in the near future.