Squabble Is a New Multiplayer Game That's Played Just Like Wordle
Squabble is a new multiplayer word game that is played exactly like Wordle. Here's how to access the free word-guessing game.
Picture this: Wordle, but against your friends. It would be like the popular daily word game, which has garnered a cult-like following, but it would be available in a multiplayer version.
Enter Squabble!
Although Squabble is in no way affiliated with Wordle, the rules are pretty much the same. And it's just as fun. Here's everything we know about it.
Article continues below advertisement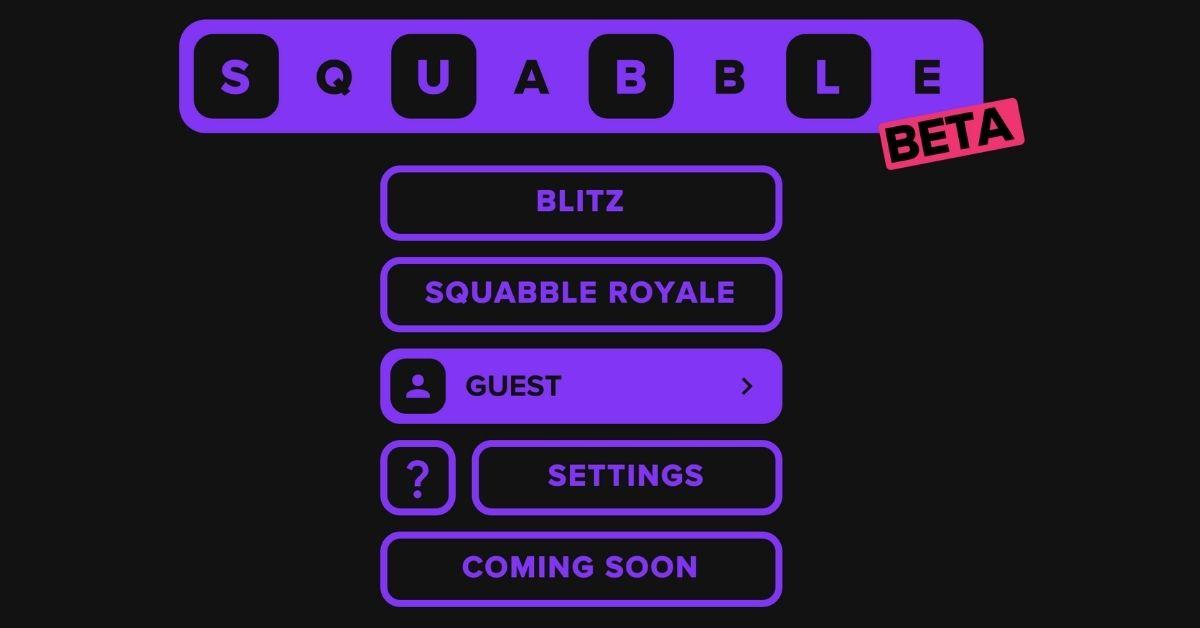 How can I play Squabble?
Squabble is still in its beta version, so the website can be a little glitchy. But to access it, go to squabble.me on a computer browser. (Unfortunately, it is not yet supported on mobile devices.)
Once you're on the homepage, you can either click on "BLITZ" (if you're looking for a quick game) or "SQUABBLE ROYALE" (for more of a tournament-style experience).
Article continues below advertisement
What is Squabble?
Squabble is a word game very similar to Wordle in that it challenges you to guess a five-letter word in six or fewer tries.
But get this: Squabble is multiplayer and you can play up to 99 other people all at once. Also, unlike Wordle, which limits players to one game a day, you can play Squabble as much and as often as you like.
Article continues below advertisement
You can either join a random game, start your own, or join a friend's game. If your friend started a game, they'll have a code for you to enter.
Then, just like Wordle, the goal of the game is to correctly guess the mystery five-letter word. To help you along, the tiles will change colors after each guess, to let you know how close you were.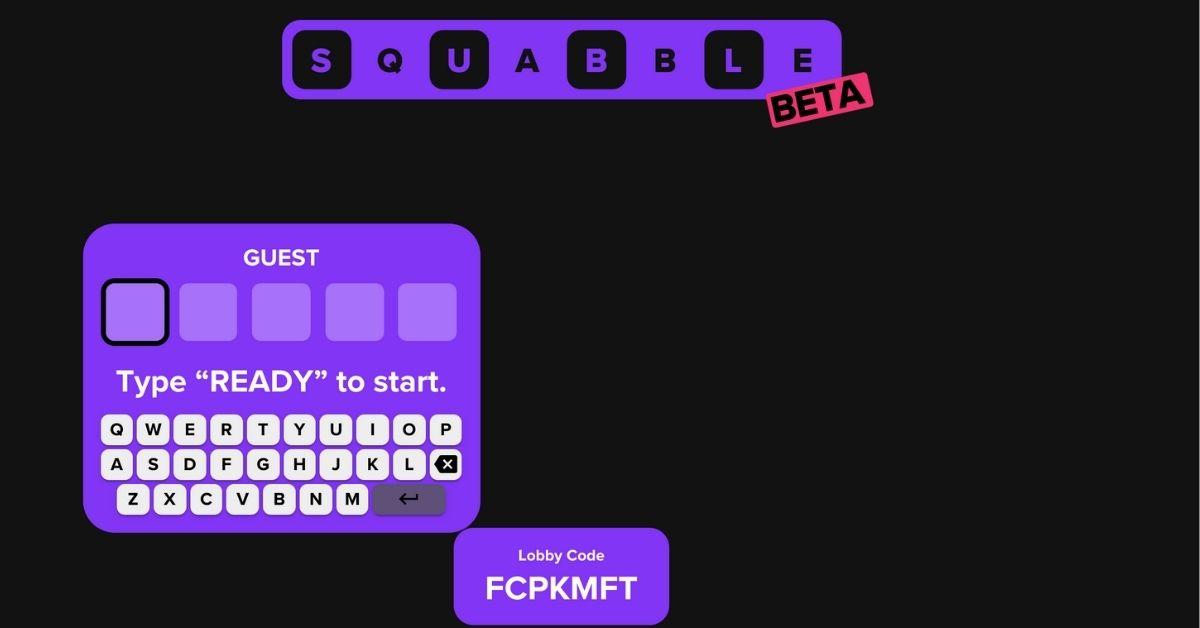 Article continues below advertisement
If a tile turns gray, it means that letter isn't in the word at all. If a tile turns green, it means that the letter is correct and is in the correct spot. And if a tile turns yellow, it means that the letter is in the word, but it is not located in that spot.
Remember: You're going up against other players, so no time to dillydally. To win, you must guess the word correctly before anyone else.
Good luck! And don't forget to share your colorful tile emoji score on Twitter.