Can Smoking Smarties Candy Be Dangerous? The Truth Behind the Viral TikTok Trend
A pediatrician and mom of three discusses whether the act of smoking Smarties, as seen on TikTok, can actually put a child's health at risk.
Chances are that you don't have to be a Gen Alpha kid to be familiar with the smoking Smarties fad. For over a decade, young kids have been using the colorful pastel candies to create smoke.
Article continues below advertisement
While Youtube videos have previously promoted the act, it gained further momentum after a now-viral clip posted to TikTok laid out all the steps. While the motion of smoking Smarties may appear innocent, it has some of us wondering: Can smoking Smarties actually be dangerous? Here's everything we know about this trend.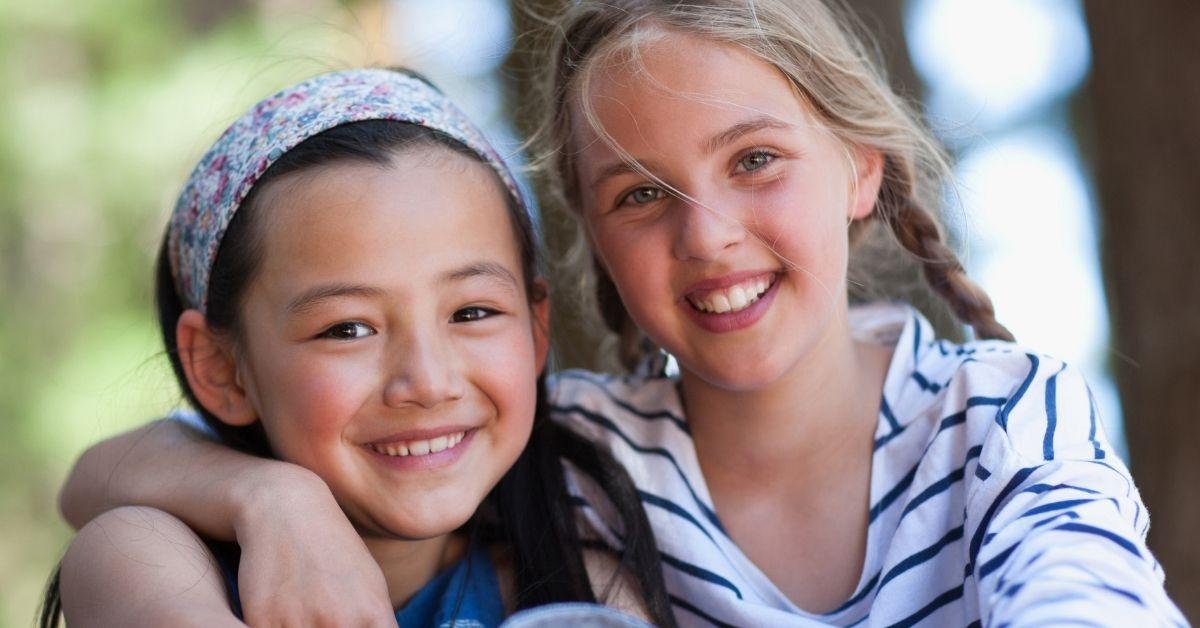 Article continues below advertisement
How do you smoke Smarties?
The popular DJ duo Ivy and X, known as @partyshirt on TikTok, shared a video to the platform that discussed smoking with Smarties. They tapped creator Kyle Krueger, whose handle is @kylekruegerr, to demonstrate how one can create fake smoke with their mouth by using Smarties candy.
"TikTok, don't delete this, this is not real smoke," Kyle noted at the beginning of the video, where he's seen inhaling powder from the candy, and then releasing a smoke-like vapor from his mouth.
Article continues below advertisement
He explains that Smarties is the only candy that this can be done with and begins to break down the process step by step. "Bang it on the table until the end of the Smarties turns into like a powder on both sides," he says as he holds the tablet-like candy vertically in his hand and demonstrates.
Once the ends appear to have been lightly pulverized, he holds the Smarties horizontally and begins to unravel each end, while keeping the middle part of the wrapper intact.
Article continues below advertisement
Finally, he demonstrates how to breathe in the Smarties dust and then breathe it out so it looks like real smoke. "Don't actually inhale it, please," he warns viewers.
The video then cuts to DJ Ivy and X, who follow Kyle's instructions and release some Smarties smoke. "Please don't try it at home'" X says, after fighting off a cough. The video has garnered more than eight million views.
Is smoking Smarties dangerous?
Yes, smoking Smarties can be dangerous. When the trend first reached virality in 2009, pediatrician and mom of three Dr. Lisa Thornton sat down with Early Show co-anchor Maggie Rodriguez to discuss the health risks associated with it.
Article continues below advertisement
"If you look at the behaviors this is promoting, it's promoting this pre-smoking behavior. There's this whole ritual around how these kids do this, and it looks like smoking. So I'm concerned that the next step is smoking," she said.
Article continues below advertisement
She further explained that because kids inhale it like a cigarette, it puts sugar in their lungs. "You'll cough because that's what your lungs do as they try to clear out anything foreign that gets in there," she continued.
While she noted that inhaling Smarties won't harm a kid physically, breathing in all of that sugar is definitely not recommended. Furthermore, Thornton suggested that parents begin talking to their kids (as early as 6 years old) about why smoking in all forms is dangerous.
"You can start talking about it. And when you're somewhere and kids smell the smoke, they'll notice that it's irritating and they don't like it. And you can discuss that that's something that we don't do, that's very dangerous. My kids are all very tuned into this. They know that this is a big health risk. So, I hope that kids don't start doing this and then making it a cigarette instead," she said.