Want to Tame an Axolotl in 'Minecraft'? You'll Need Some Tropical Fish
If you're looking to tame yourself an axolotl in 'Minecraft' there really isn't that much to it.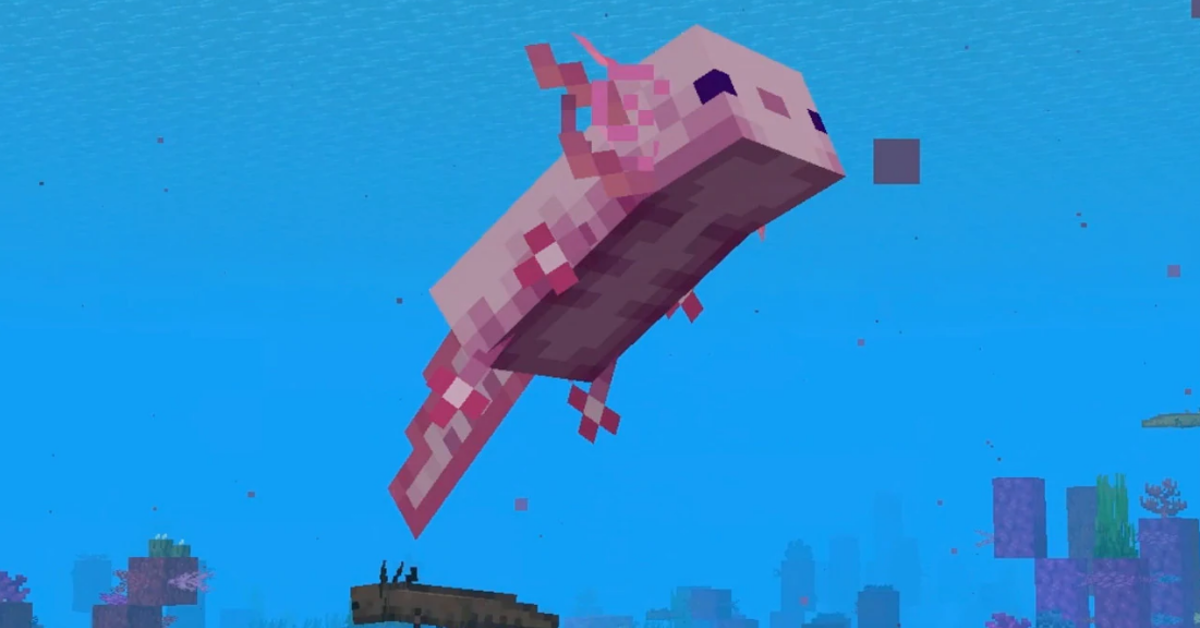 It's nuts to think that there are free-to-play video games that are both inventive and fun, but that's what Minecraft is: a title you can enjoy for free that is more than just virtual Legos.
Not convinced yet? What if we told you you can even tame an axolotl in Minecraft? Here's how to do that.
Article continues below advertisement
Here's how to tame an axolotl in 'Minecraft.'
OK, so you've probably seen pictures of these little endangered amphibians on the internet, heck, businesses are even turning them into cute stuffed animals. In case you don't know what an axolotl looks like in real life, here you go. Try not to have a heart attack from its strange brand of cuteness:
Article continues below advertisement
Minecraft lets you tame and breed these little guys, so if you're into that sort of thing, here's what you'll need. First, you're going to want to get a bucket of tropical fish. Tropical fish all on their own won't do the trick, so you're going to need to get them into a (virtual) bucket.
Feed the axolotl the fish and it'll quickly become your pal.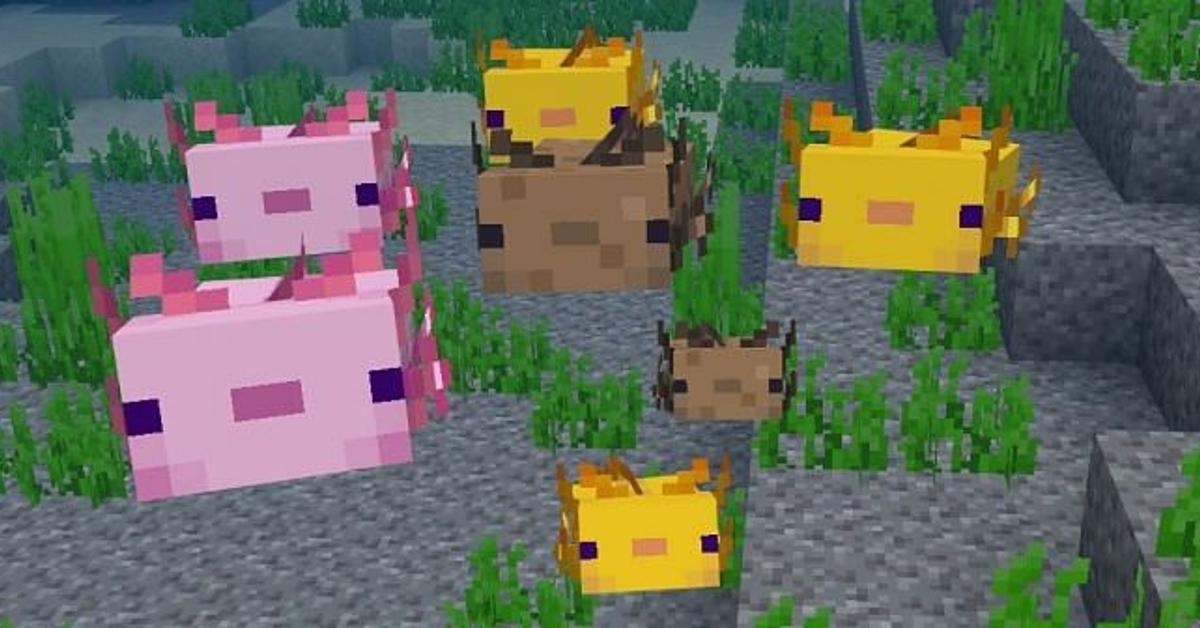 Article continues below advertisement
OK, now how do I get axolotls to breed in 'Minecraft'?
Axolotls are endangered, so it makes sense that you want to do your part to ensure that there are plenty of these little guys running around the world for generations to come. It's an admirable pursuit.
Article continues below advertisement
In order to breed axolotls, you're going to need to become an architect of love – and that starts with fish, believe it or not. Feed two nearby axolotls a bucket of tropical fish each. After they've eaten their fill, they're going to want to turn their attention to other primal desires. That's when the amphibians enter into "Love Mode" and breed.
Article continues below advertisement
This will produce a whole other baby axolotl that will follow their parents around until they grow up. In Minecraft, growing up only takes about 20 minutes. If you want the baby to get bigger, just use video game logic: feed it buckets of tropical fish so it gets bigger and strong quickly!
There are also different colors of axolotls in 'Minecraft.'
The game currently has five different colors of the little in-game amphibians: cyan, pink, gold, brown, and blue. Blue is super rare, and there's only a 1 in 1,200 chance that the baby axolotl you've coaxed out of your tropical fish-induced love frenzy will be blue. Usually, the tiny beings will take on one of the colors of their parents; however, you might get lucky and find yourself with a blue one.
Article continues below advertisement
It should be noted that there really isn't anything special about blue axolotls that sets them apart from their pink, brown, gold, and cyan counterparts, they act exactly the same. Still kinda cool though, like nabbing a shiny Pidgey in Pokémon.
How to summon a blue axolotl.
Since the blue axolotl has such a low spawn rate, it's nearly impossible to get it by chance in the game. To summon one, you'll need to first make sure cheats are enabled on your file, as you'll need to enter a command function to summon one.
Once cheats are enabled, all you need to do is open the chat and type "/summon minecraft:axolotl ~~~ (Variant:4)". This command will summon the blue axolotl to your current location.