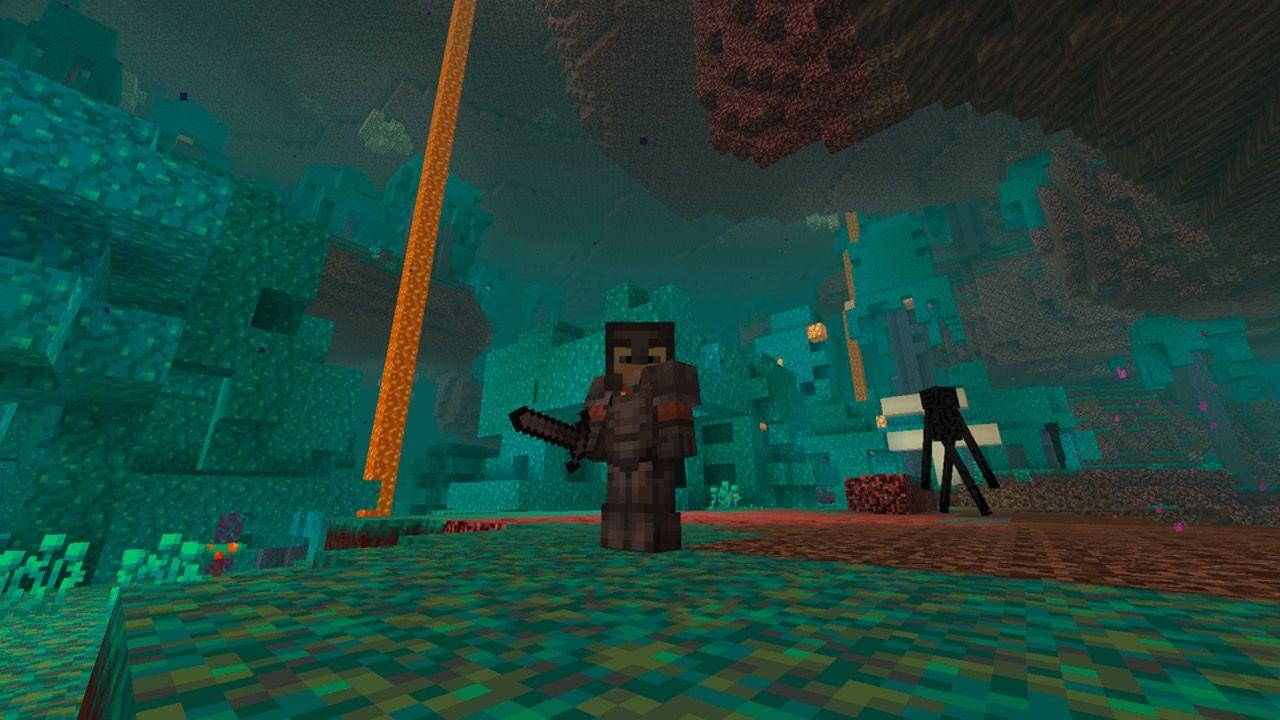 'Minecraft' Just Debuted a Super-Rare Type of Ore
'Minecraft' is introducing a slew of new content changes, including a new type of ore called Netherite. Here's everything we know about it so far in-game.
Minecraft fans have plenty to look forward to with the next big update for the game. Mojang announced that there are big changes coming to the Java Edition of Minecraft, which is the oldest, largest version of the game by far. Previously, it was confirmed that the next update would indeed concern the Nether, which has been pretty much the same since it originally debuted back during Minecraft's earlier days. Now, with the latest snapshot update, that's all about to change.
Article continues below advertisement
The latest update for Minecraft exists as a "snapshot," or an update that isn't entirely finished, but players can view and try out before they're completely done. In the newest snapshot, a new ore called Netherite is available to play around with, which even series veterans will want to check out, especially thanks to its cool new options and properties that come with it. If you're just hearing the news, here's everything you need to know about this interesting new type of ore.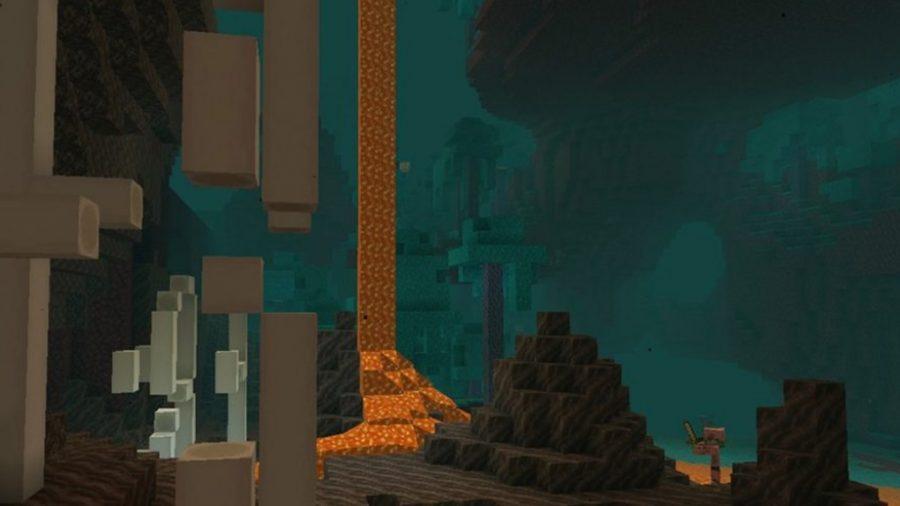 Article continues below advertisement
What is 'Minecraft's' new ore, Netherite?
Netherite is a new ore that's even better than diamond in Minecraft in terms of quality. For one thing, it can't be destroyed by lava, and it's even harder and more durable than the shining gem. Weapons drenched in Netherite deal more damage, and you get better knockback resistance when you use weapons coated with it. It's a much better material than regular ore in every way, but you'll have to work hard if you want to get your hands on any of it.
Netherite can be meted out in special Netherite Ingots, which are created when you combine four Netherite scraps and 4 gold ingots. You can also obtain Netherite Scraps by smelting ancient debris in a furnace, which you'll find in the Nether while exploring. Finally, a whole block of Netherite can be used for storage and decoration. It can be used via pistons and is also blast resistant. It can't burn and can also float in lava. There are plenty of uses for it, if it weren't immediately obvious.
Article continues below advertisement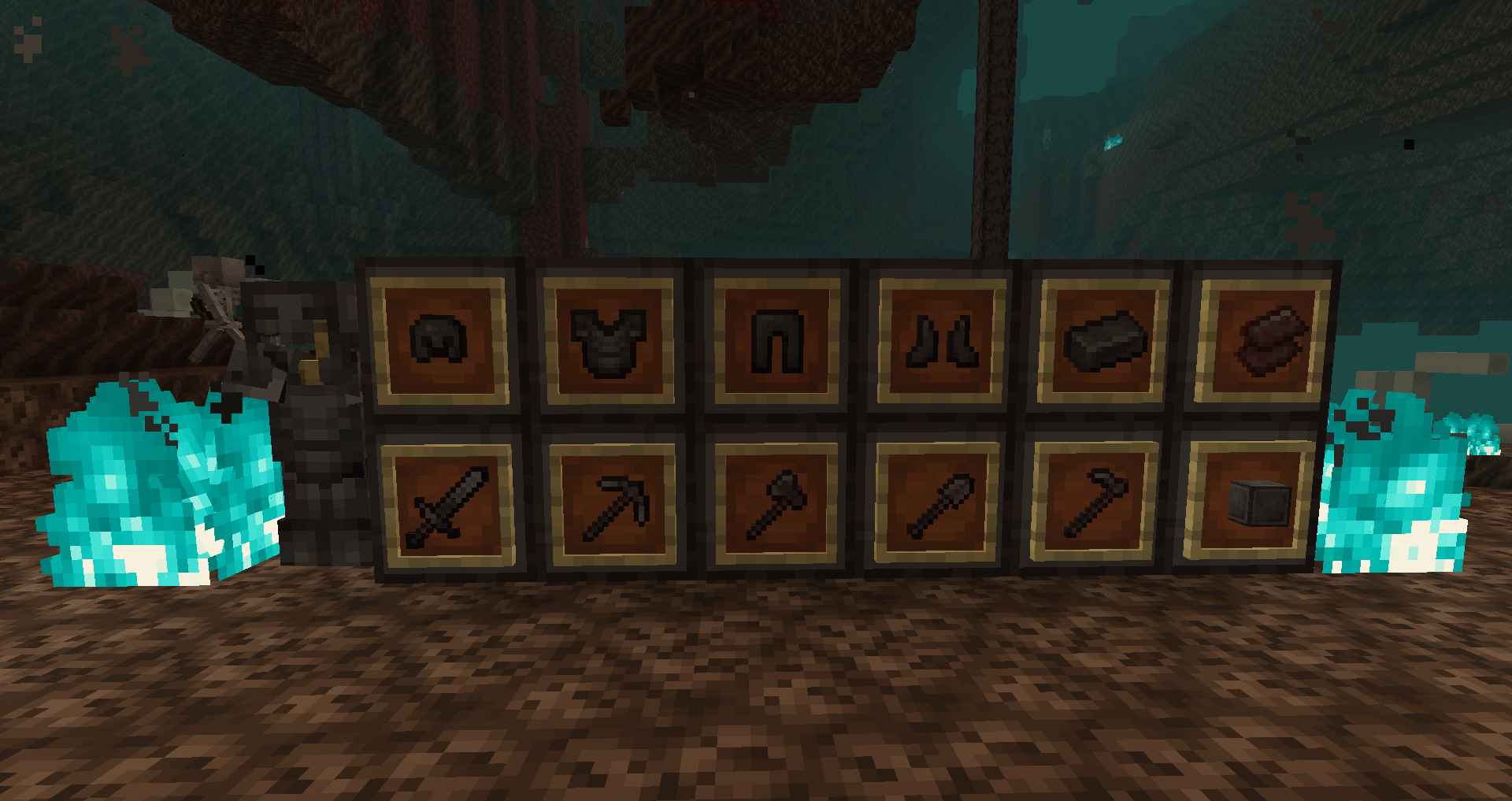 Once you get your hands on Netherite while exploring the Nether, you have plenty of options with what you can create after that: Axes, Hoes, Pickaxes, Shovels, Swords, Helmets, Chestplates, Leggings, and Boots. All of these items are part of the upcoming Minecraft Snapshot 20W06A, which you can read about more in full via the official announcement at the Minecraft website. The best news? It's all part of a bigger update that players can anticipate coming further down the line at some point.
With this Netherite out in the world, there's plenty more to do and discover throughout Minecraft, and both newbie and veteran players will have a reason to jump back in and do some exploring. It isn't every day that a material that's better than diamond is added to the game, after all. Now, how does the saying go? Netherite is a Minecraft player's best friend? Ah, that's it.