Worried About Lurkers Seeing When You're on Instagram? Disable "Active Status"
Don't want to appear "active" on Instagram? It's pretty easy to disable that status to prevent any lurkers from knowing when you're online.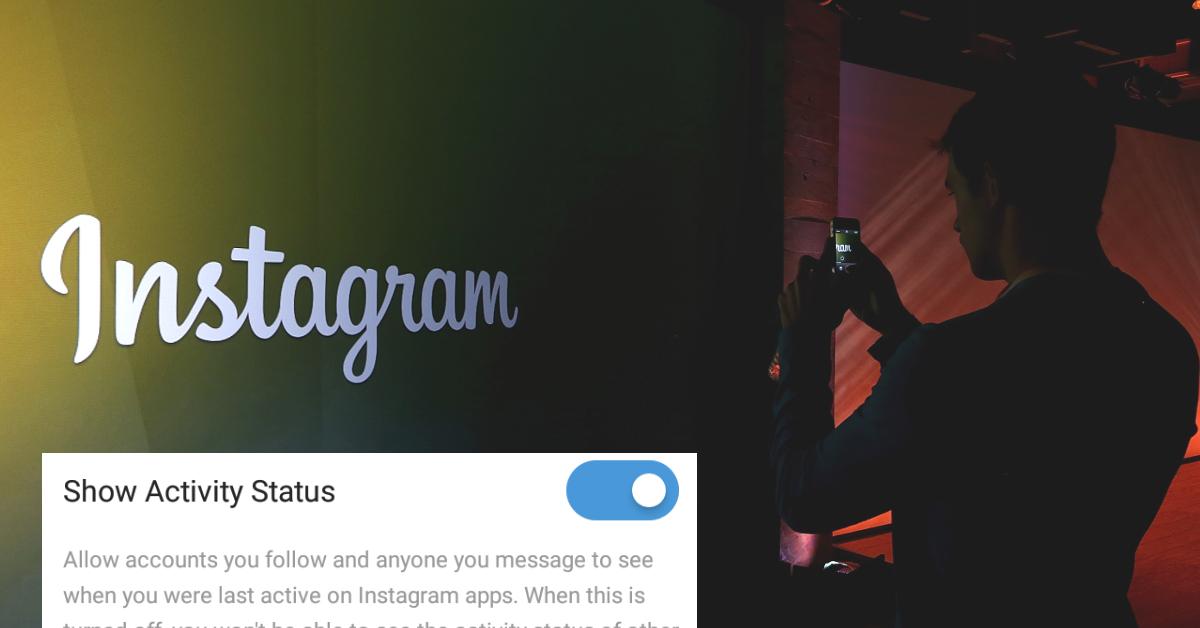 The great thing about DM'ing people on various social media platforms is that it doesn't share the immediacy of a text message conversation or phone call. You can arrange your notifications on Twitter, Instagram, TikTok, Facebook, etc. on your phone however you want so you can check your messages whenever you feel like it without worrying about your phone going off every second. And if you ever wanted to browse Instagram in peace without displaying an "active status," here's how to turn that off.
Article continues below advertisement
How to turn off "active status" in Instagram.
It's a pretty straightforward process to get rid of that little green dot that lets people know when you're in the app. Unfortunately, statuses and push notifications are enabled by default as a means of getting you to use a particular application more than you normally would.
Here's what you're going to do to disable your Instagram account from letting everyone know when you're on the platform double-tapping photos of people hitting yoga poses at some majestic looking beach:
Open Instagram
Go to your Profile, hit the Menu icon (those three lines)
Then hit Settings and scroll down to Privacy -> Activity Status
You'll notice that Show Activity Status is enabled by default. Simply turn it off and voila.
Article continues below advertisement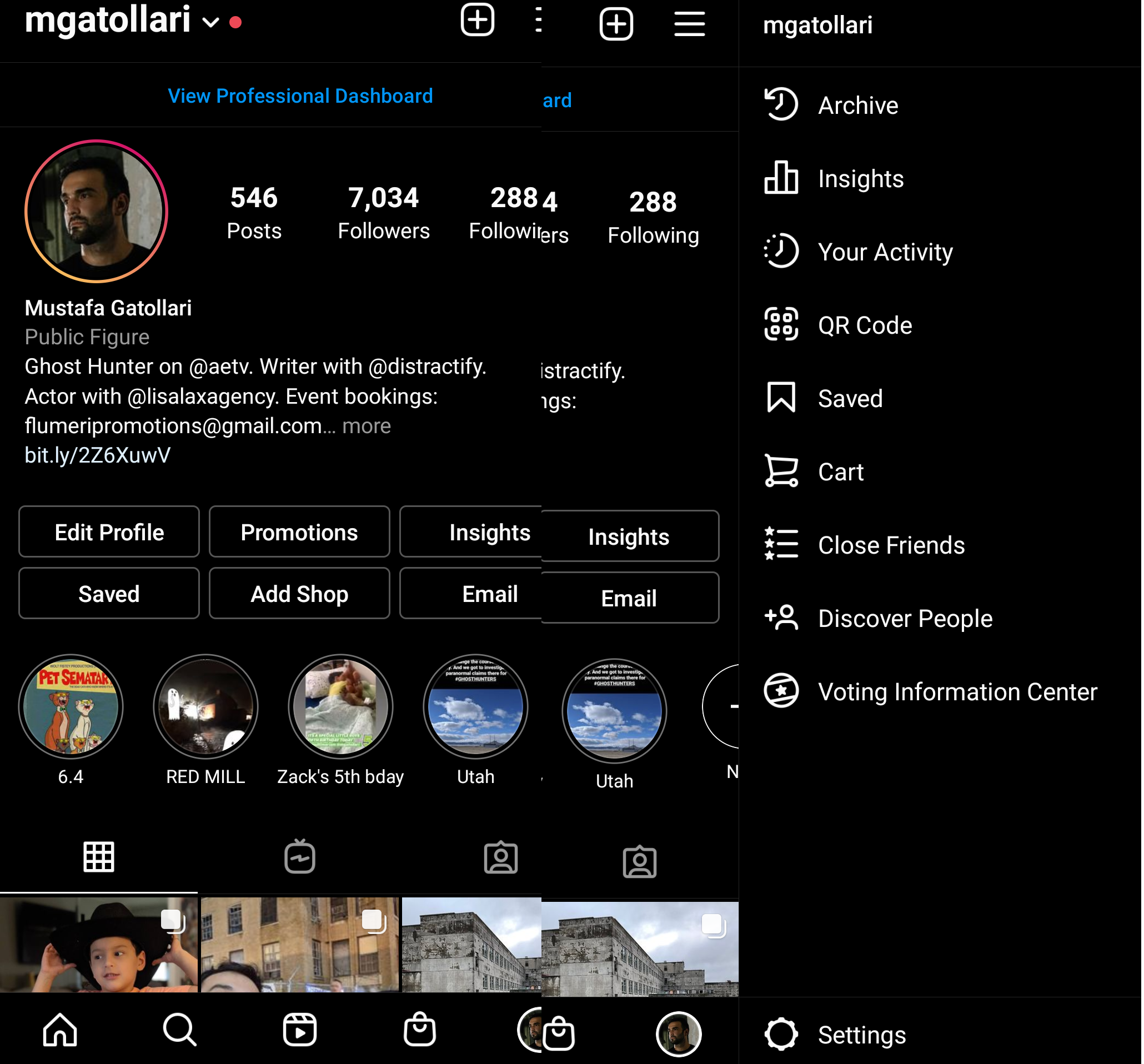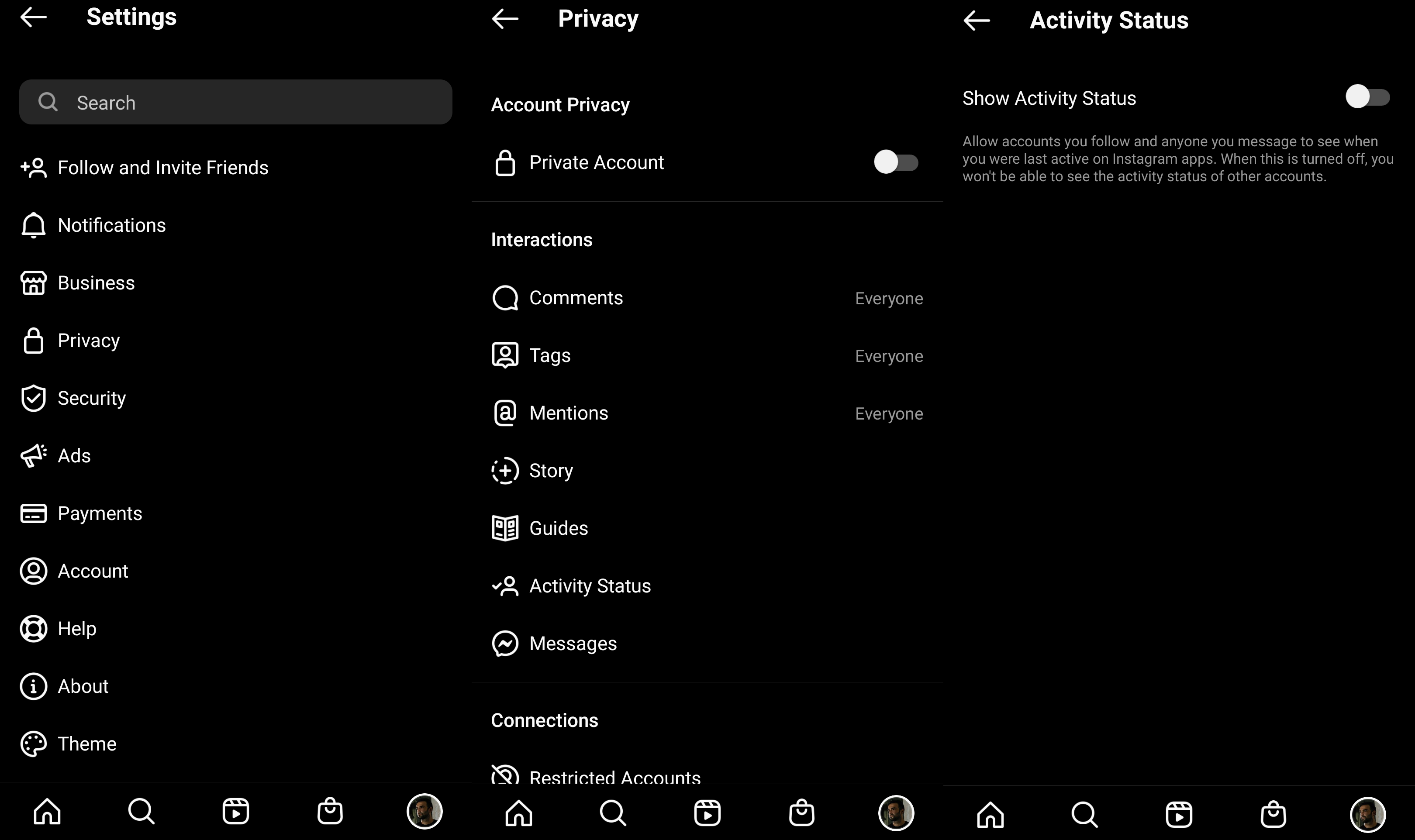 Article continues below advertisement
You may not be able to upload new photos or make posts on the web browser version of Instagram, but you'll still be able to alter your personal profile settings. To do that:
Go to Instagram.com
Hit the Menu Icon then hit Settings
Then click on Privacy and Security and then click the box beside Show Activity Status so it isn't checked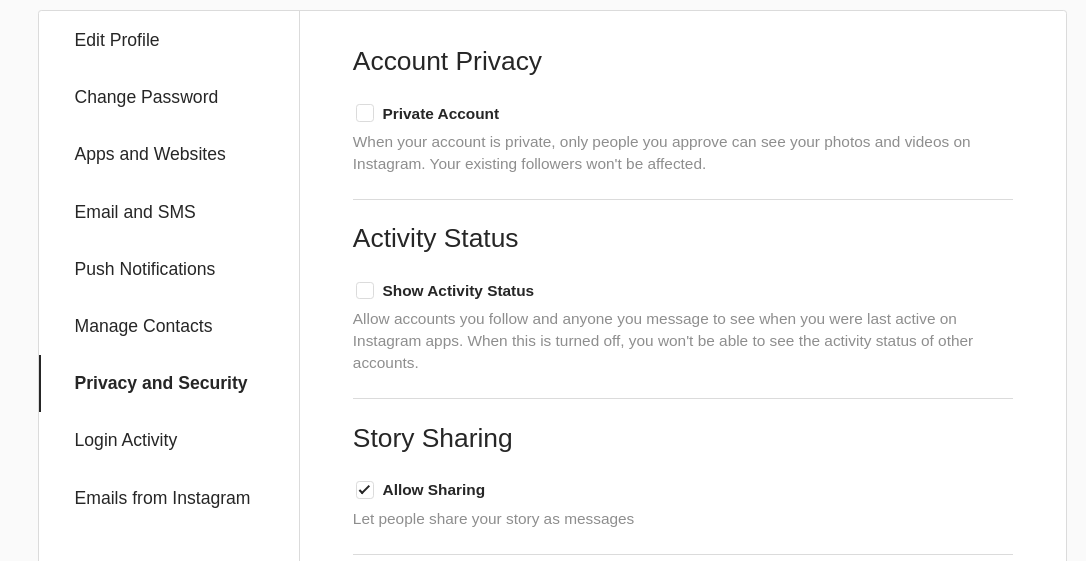 Article continues below advertisement
So why would you want to turn off your activity status on Instagram? Well, there are several reasons.
Maybe you want to be able to browse freely without having to worry about feeling the need to respond to some people in your DMs.
Or maybe you're like this one Twitter user who doesn't want their mom to know when they're staying up late past their bedtime.
Article continues below advertisement
How do I turn off active status on Facebook messenger?
It seems like there are tons of people who desire this "life-saving" knowledge not just on Instagram but on Facebook as well. There's nothing worse than logging into the labyrinthine design that is the new Facebook update and then being assaulted by tons of messenger pings when all you wanted to do was check some info on an event or see the album of photos and videos your ex finally uploaded of their wedding.
Article continues below advertisement
So if you want to disable it, here's how you get it done on FB:
In the top right of your Facebook account, click the messenger icon
Next to Messenger, click the "three-dot" settings icon at the top
Click Turn On Active Status or Turn Off Active Status
Select any options you want and then click Okay