You Can Now Link 'Rotten Tomatoes' Reviews Directly to Your TikTok Videos — Here's How
TikTok creators can now directly link movie and TV reviews from 'Rotten Tomatoes' to their videos. Here's how to use the new feature.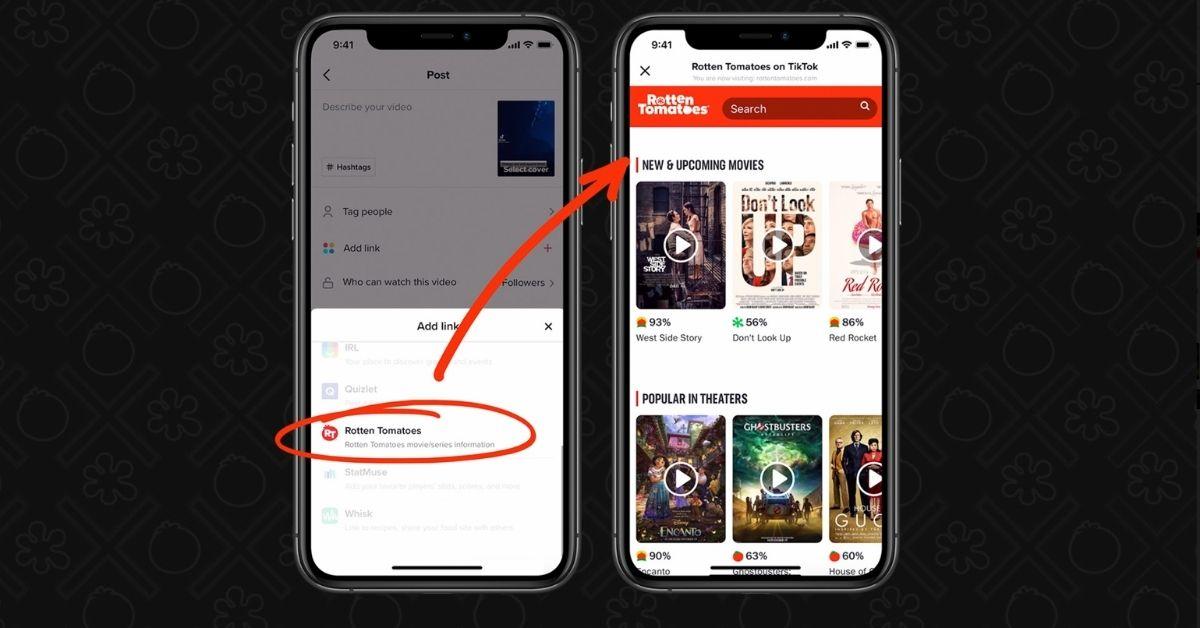 Raise your hand if you ever watched a video on TikTok, fell in love with the recorded audio that was paired with it, and then desperately scrolled through the comments hoping someone asked the same exact question you had in mind: What is the name of the movie/TV show that audio was pulled from?
Article continues below advertisement
Well, TikTok is trying to do us a solid and help us out by allowing creators the option to add Rotten Tomatoes pages to their videos. The short-form video platform recently teamed up with film and TV review site Rotten Tomatoes to create a new in-app feature that lets creators link movie and TV reviews from the popular review site straight to their videos.
Keep scrolling to learn everything we know about the new Rotten Tomatoes TikTok Jump feature.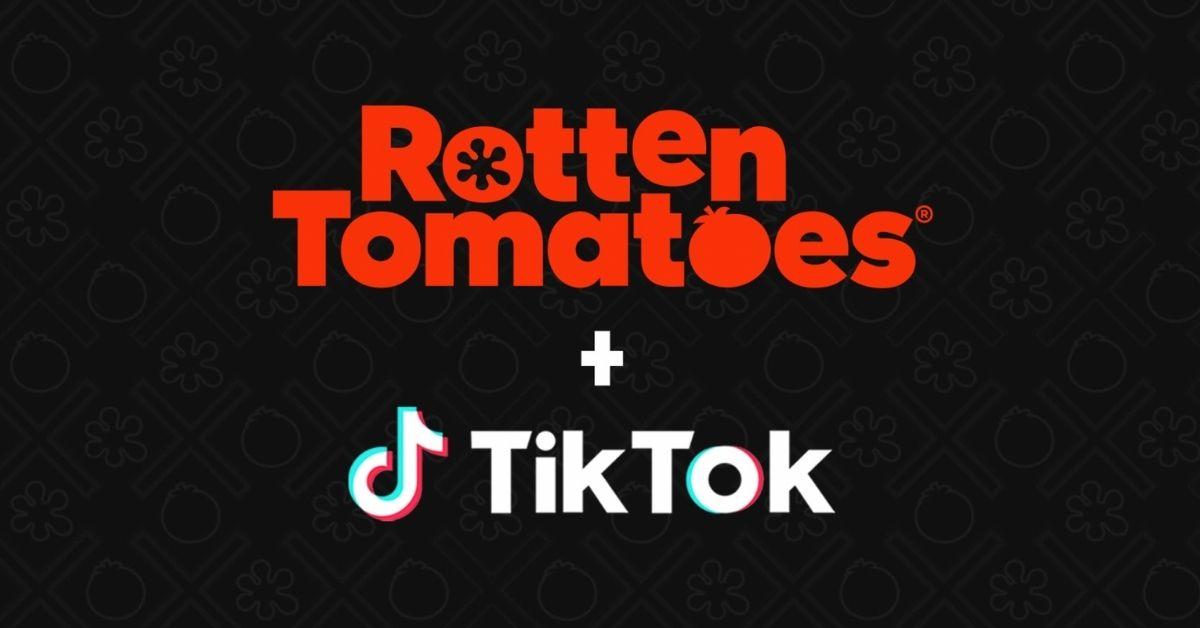 Article continues below advertisement
Yes, you can now link 'Rotten Tomatoes' reviews to your TikTok videos. Here's how:
With this new feature, you'll be able to easily link Rotten Tomatoes content to TikTok videos. To do this, record your video as usual. Once you get to the posting page, look for the option that says "Add link." A menu should pop up.
From that menu, pick Rotten Tomatoes, which should redirect you to the site where you'll be able to search for the particular film or TV title. Once you find it, tap the "Add to Video" button, which will embed it directly into your TikTok.
Pretty neat, right?
Article continues below advertisement
After you post that video, a tappable "See Reviews" button will appear on your video right above your username. Viewers can then tap on it to be redirected to the title's Rotten Tomatoes page where they can learn all the deets about the film or TV show you may have referenced or nodded to in your TikTok.
OK, but what's so cool about 'Rotten Tomatoes,' anyway?
Rotten Tomatoes is a popular review-aggregation website that collects remarks from film and TV critics for a particular title. It then compiles all of those reviews (both good and bad) to give that title a score from 1 to 100 on its Tomatometer scale, as well as its own entry page on the site. If you're on the fence about watching a certain program, it never hurts to check its Rotten Tomatoes score.
Article continues below advertisement
Furthermore, by linking Rotten Tomatoes pages to your TikToks, you're making it easy for viewers to quickly learn information about the film and TV series that you may have referenced in your videos. Not only will this feature allow them to read reviews and check Tomatometer scores, but it will also allow them to view trailers, audience ratings, information on where to watch, clips, cast and crew info, and more.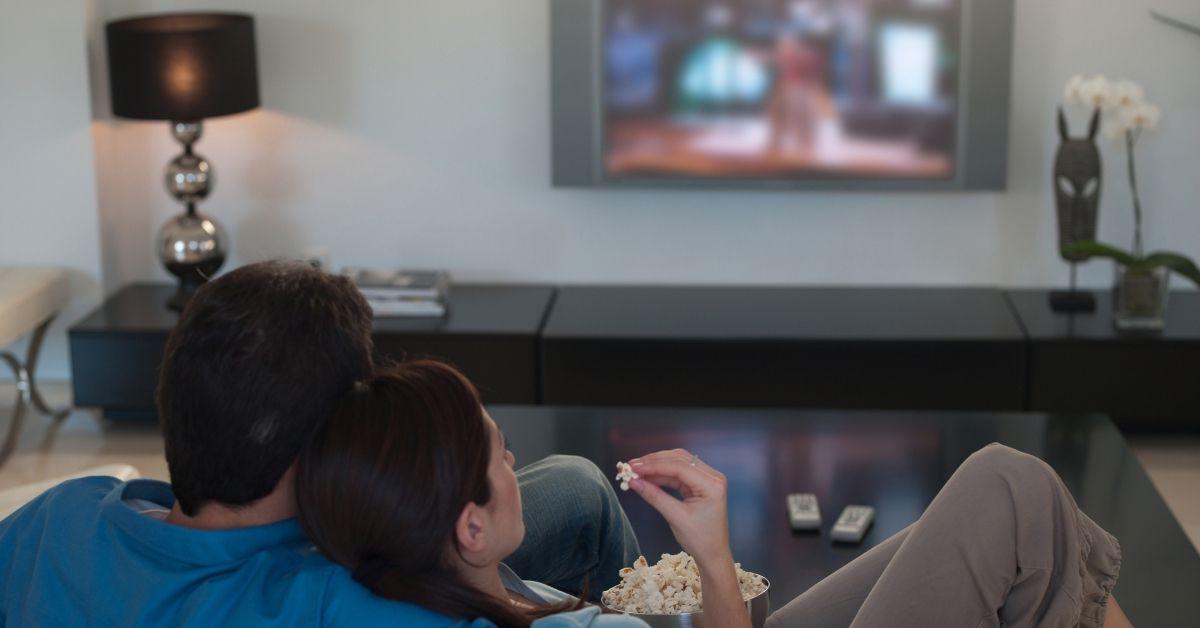 Article continues below advertisement
Besides 'Rotten Tomatoes,' you can also link quizzes and recipes to your videos through TikTok Jump.
While you may refer to this TikTok feature as the "Add link" tool, it's actually called TikTok Jump. This interactive component lets creators embed third-party-owned "mini-apps" or "Jumps" into their TikTok videos. These jumps then redirect viewers to outside content like recipes, makeup tutorials, or interactive quizzes. The best part? This content can be accessed straight from the TikTok video.
Besides Rotten Tomatoes, TikTok Jump also allows creators the opportunity to link quizzes from Buzzfeed or Quizlet, recipes from Whisk, and other types of third-party content to their videos.