Amazon's 'The Wheel of Time' Is Here — Are Critics Buying the Fantasy?
Based on Robert Jordan's bestselling novels, Amazon Prime's new fantasy series 'The Wheel of Time' is here. So, are critics buying the fantasy?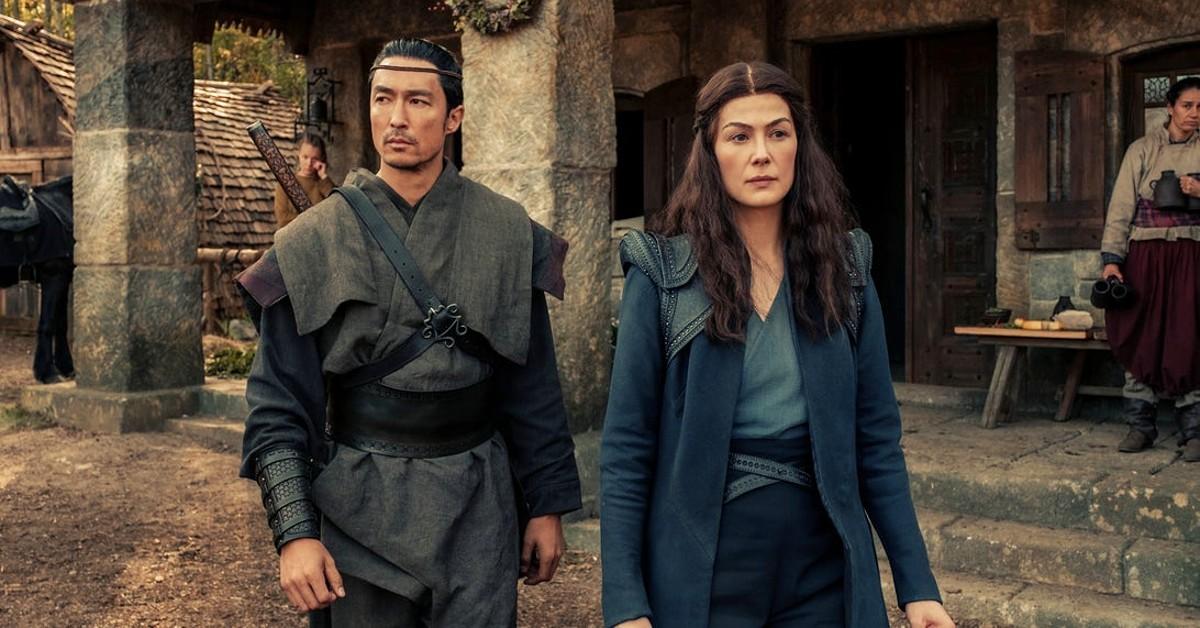 The Amazon Prime fantasy series The Wheel of Time is based on Robert Jordan's bestselling collection of novels of the same name. Starting in 1990 and wrapping up in 2013, the series includes 14 chunky books, one prequel novel, more than 4 million words, and 2782 named characters. The Wheel of Time book series is one of the longest, most beloved, and most intricate high fantasy series of all time.
Article continues below advertisement
As you can imagine, it's difficult to summarize the premise of 15 boundless books, but in short, it's a tale of good versus evil, good being the Dragon, who is reincarnated with every generation, and bad being the Dark One, or "Shai'tan." In a cyclical fight for control of the world, the Dragon and the Dark One duel in the Last Battle.
Considering the depths and never-ending layers of Robert Jordan's imagination, how on earth did Amazon manage to adapt the fiercely convoluted novel series into a TV show? Though deemed "the new Game of Thrones," it's receiving mixed reviews.
Article continues below advertisement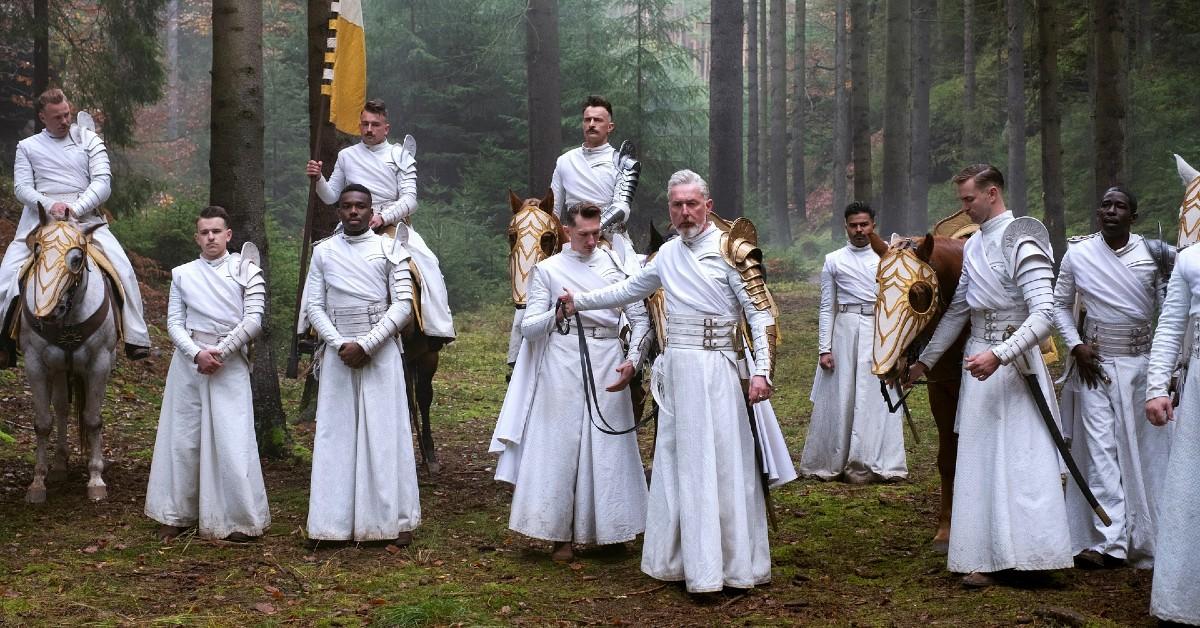 What are critics saying about Amazon Prime's 'The Wheel of Time' series adaptation?
Currently holding a meh Rotten Tomatoes score of 65 percent, The Wheel of Time, which premiered on Amazon Prime on Nov. 19, 2021, is on the receiving end of mixed critiques.
The Guardian's Lucy Mangan gave the series three out of five stars and wrote, "Jeff Bezos's Game of Thrones is destined to be forgotten."
Article continues below advertisement
In a nutshell, Lucy's review made Rafe Judkins' series seem lackluster despite its cherished fantastical premise and stellar cast, including lead Rosamund Pike (Gone Girl), Daniel Henney (Criminal Minds), and newcomer Josha Stradowski (High Flyers/Hoogvliegers).
"It's absolutely fine. It's got brio, it's got style and it's got enough portentous voiceover book-ending events to make everything feel high stakes," she wrote.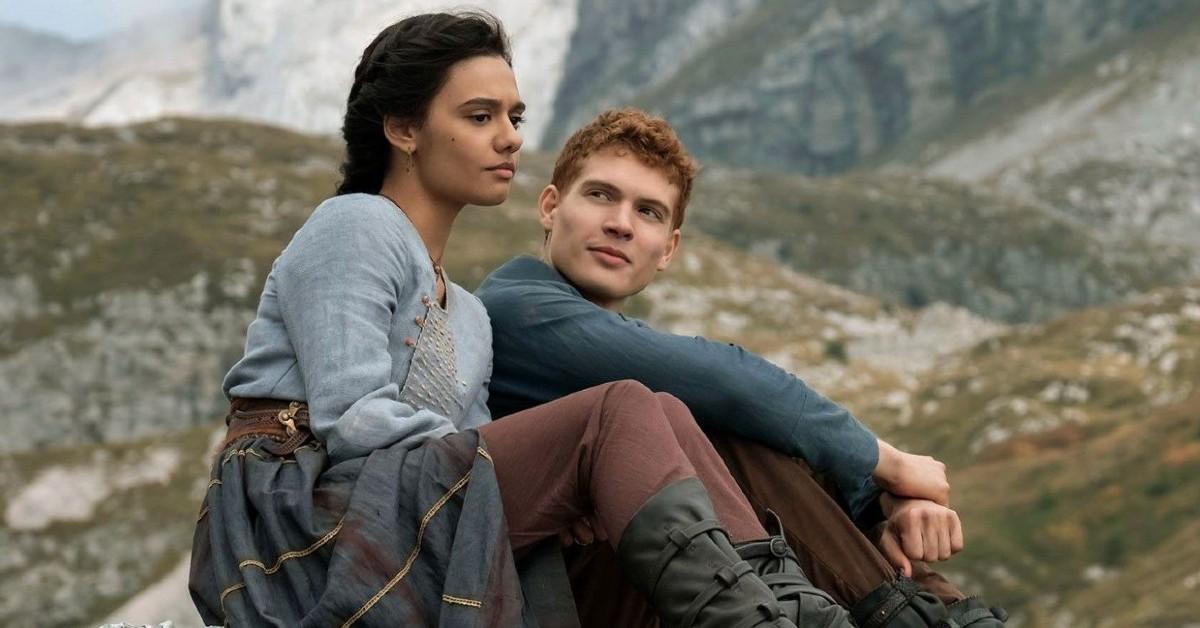 Article continues below advertisement
With HBO's immensely popular fantasy series Game of Thrones concluding in 2019, The Wheel of Time seemingly leaped at the opportunity to fill the gap. With this in mind, many critics are comparing the two shows (which is perhaps unfair).
"The Wheel of Time is an interesting attempt at adapting Robert Jordan's behemoth of a book series, but it's also dragged down both by its unwieldy source material and its efforts to twist itself into a second coming of Game of Thrones," The Verge's Chaim Gartenberg wrote.
Article continues below advertisement
A critique of the series thus far relates to its grand attempt at translating the source material onscreen, which is quite the task. IndieWire's Ben Travers summed up the overall consensus beautifully.
"If you're a fan of the genre and just want to partake in the spectacle of an imaginary world filled with Not Orcs and Kinda Witches, you're probably in for a decent time. (And if you're a fan of Robert Jordan's books, hoping these beloved novels will inspire TV's next great fantasy show… well, lower your expectations.)," he wrote.
Article continues below advertisement
While the phrase "the book was better" has been uttered by every bookworm who's anxiously waited for the film or television adaptation of their favorite books, is it always a fair comparison? Considering the notorious length and intricacies laced in The Wheel of Time novels, liberties are almost guaranteed to be taken.
This isn't to say it shouldn't be picked apart and dissected, but perhaps The Wheel of Time show should be viewed as its own entity.
Article continues below advertisement
As for the cast performances, critics were kind, specifically regarding Rosamund Pike. ​​"Pike is more than up to the task, embodying the agelessness and wisdom Jordan wrote of, but layering in a needed thread of humanity," Preeti Chhibber wrote for Polygon.
All in all, The Wheel of Time, with its gargantuan budget ($10 million per episode according to Rolling Stone), A-list lead, and ambitious take on a deeply complex series, will at the very least satisfy those who enjoy the limitless magic of sci-fi and fantasy. If it's pure never-been-done-before television brilliance you're looking for, The Wheel of Time may not be for you.
The first three episodes of The Wheel of Time are currently streaming on Amazon Prime.