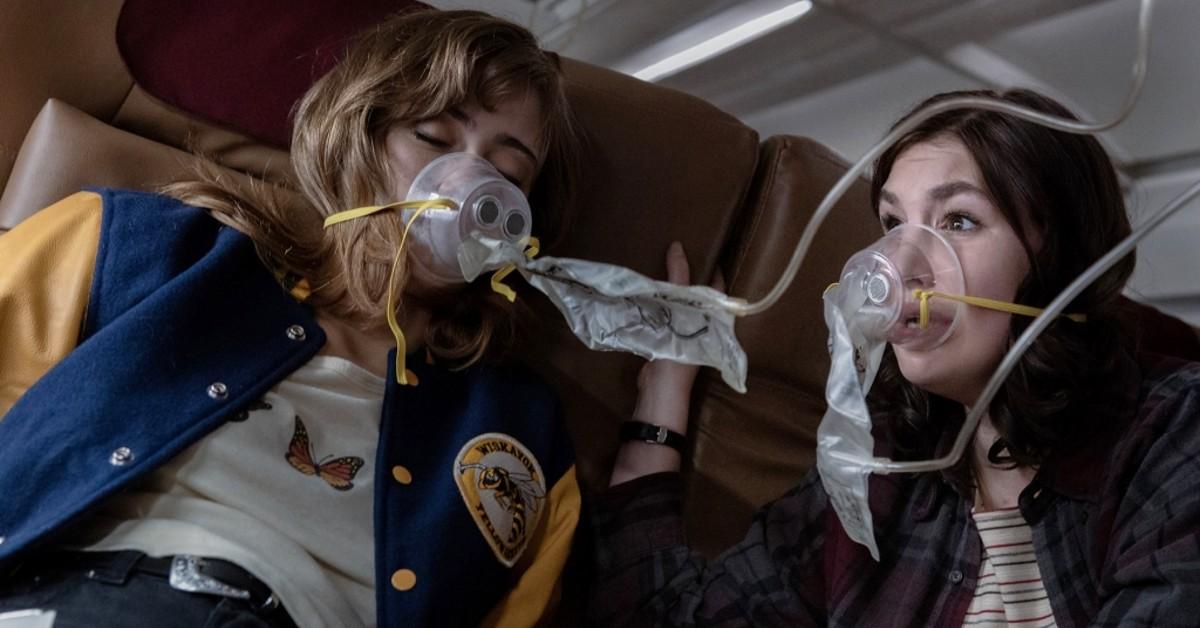 Showtime's 'Yellowjackets' vs. William Golding's 'Lord of the Flies' — Let's Compare Characters
Showtime's new survival drama Yellowjackets takes the classic terrors found in William Golding's 1954 novel, Lord of the Flies, gender-swaps them, and amps them up. After a plane full of high school girls soccer players crashes in the middle of Ontario in 1996, the fight for survival becomes a gruesome journey full of cultish rituals and cannibalism. Viewers watch the traumatic '96 events unfold in between present-day scenes of the survivors all grown up.
Article continues below advertisement
Showrunners Ashley Lyle, Bart Nickerson, and Jonathan Lisco pulled inspiration from Lord of the Flies. The novel famously tells the tale of a group of British schoolboys who survive a plane crash during nuclear wartime, and are left stranded on a barren tropical island. The protagonists begin as civilized as adolescent boys can be, eventually becoming savage beasts who fight to top the hierarchy of power.
Charles Darwin's "survival of the fittest" theory is on full display throughout the novel, as are themes pertaining to loss of innocence and the dark side of human nature.
After watching Episode 1 of Yellowjackets, personalities are starting to reveal themselves, just enough to compare the series' main characters to those from Lord of the Flies.
Article continues below advertisement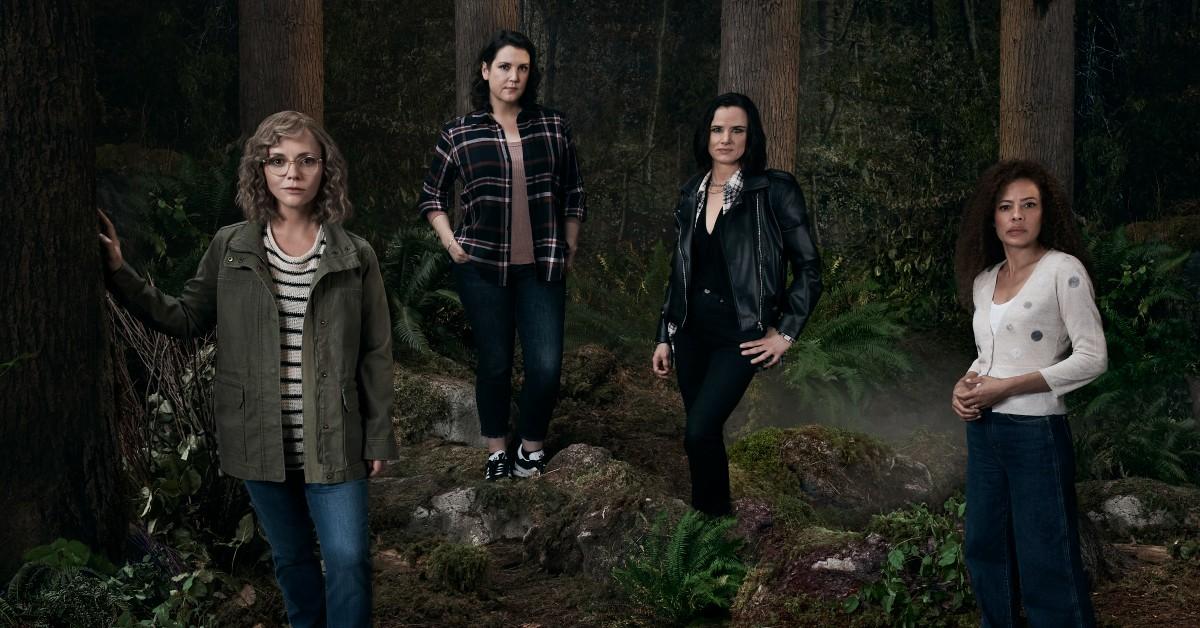 Laura Lee and Misty resemble 'Lord of the Flies' characters.
Yellowjackets character Laura Lee (Jane Widdop) is your typical blonde-haired, blue-eyed Jesus freak. In her limited scenes thus far, the Yellowjackets soccer team member is kind, warm, and deeply believes in God's power. Whether she's praying before scrimmages, attempting to end arguments between her teammates, or telling each of them they're "beautiful in the eyes of our Lord," Laura Lee seems to be as wholesome as they come.
Article continues below advertisement
That being said, it's no secret that extremely religious characters don't always turn out to be the goody two-shoes they appear to be (see Carrie White's mother in Stephen King's Carrie). The churchgoing villain is definitely a trope, but Laura Lee seems to be pure — so far.
Considering what we know for now, it makes sense that fans are comparing Laura Lee to Lord of the Flies' Simon, who is seen as saintly, even Jesus-like in the book. He's moral, refuses to harm others, is gentle with the littler children, and connects with nature. One of his most famous lines highlights the evil that mankind holds: "Maybe there is a beast… Maybe it's only us." Simon himself, however, represents innate good.
Article continues below advertisement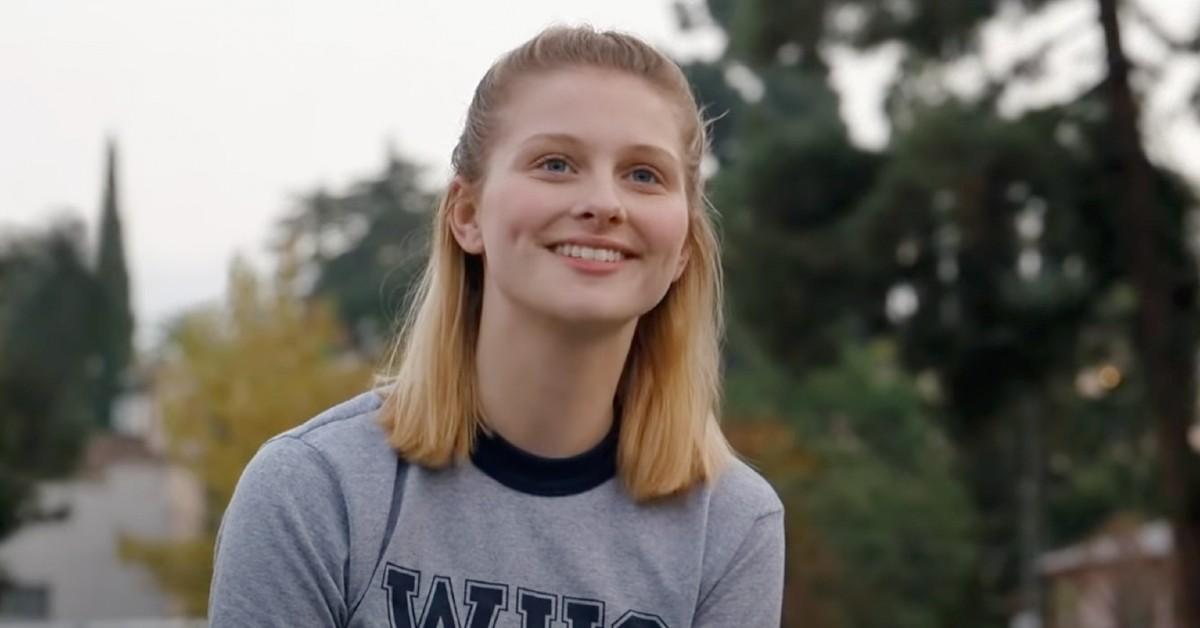 Misty bears similarities to the main antagonist in 'Lord of the Flies.'
We don't know a whole lot about teen Misty (Samantha Hanratty) yet, but we get a feel for her ability to inflict harm in her present-time scenes. Adult Misty is fabulously portrayed by Christina Ricci.
With her big frizzy hair, dorky glasses, and fervent enthusiasm, Misty is the Yellowjackets girls soccer team's "Equipment Manager," as is plastered on her jacket. Hardly anyone talks to Misty. She's a nobody who's invisible to the team (despite her excitement to cheer them on). In a nutshell, everyone mistreats '90s Misty.
Article continues below advertisement
Cut to present day, and we see a wildly different personality. Misty is a Care Assistant at what looks to be a nursing home or an assisted living facility. One of her patients is a silent, grumpy old lady named Gloria. After Misty makes a comment about Gloria going "on a hunger strike," viewers watch the patient fling a tray of food Misty brought her onto the floor.
In a chilling scene, Misty responds, "I think the morphine might be upsetting your tummy. Let's skip this dose."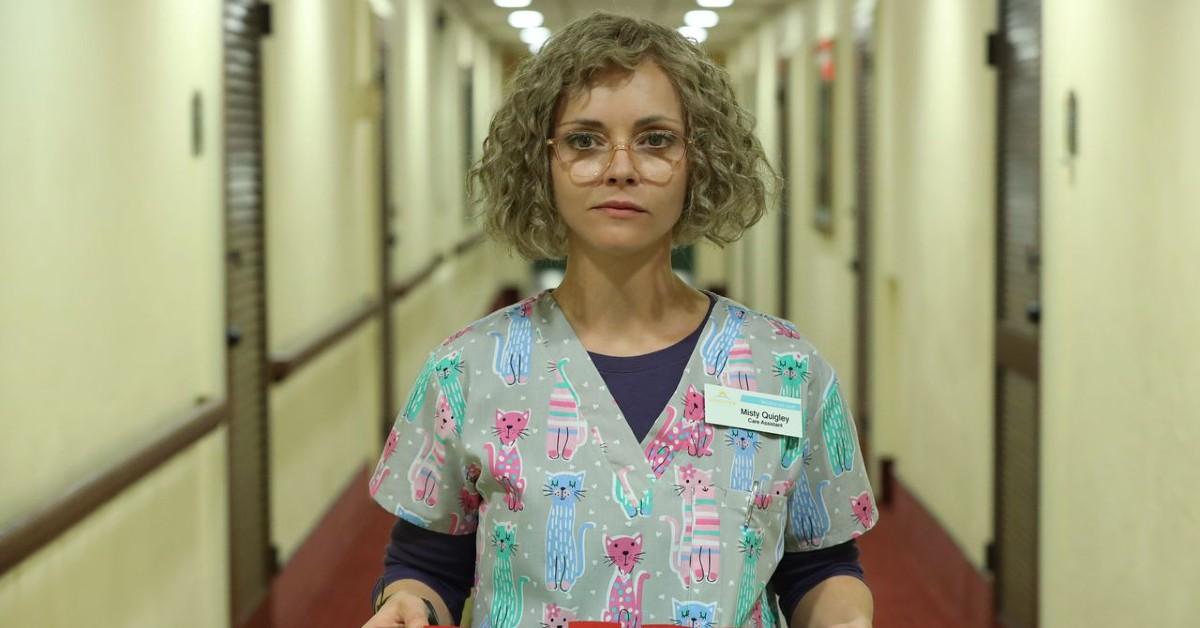 Article continues below advertisement
Following the crash, scenes of the girls donning animal skins and chowing on what appears to be human flesh imply that Misty's humble personality morphs into something vile. Her eerie smile is telling. From the little we've seen of Misty in the '90s, along with the disturbing present-day assisted living scene, it's easy to compare Misty to Lord of the Flies' antagonist, Jack.
Jack represents the inherent evil within humanity; his hunger for power and control only grows as the novel continues. Donning blood paint on his face, he eventually becomes a barbaric, egotistical monster. But just like Misty, Jack is moral and demure early on in the story. Initially, he's the pinnacle of what a good little boy should be.
As for if these characterization comparisons continue to be accurate, we'll have to wait and find out.
New episodes of Yellowjackets air Sundays at 10 p.m. EST on Showtime.