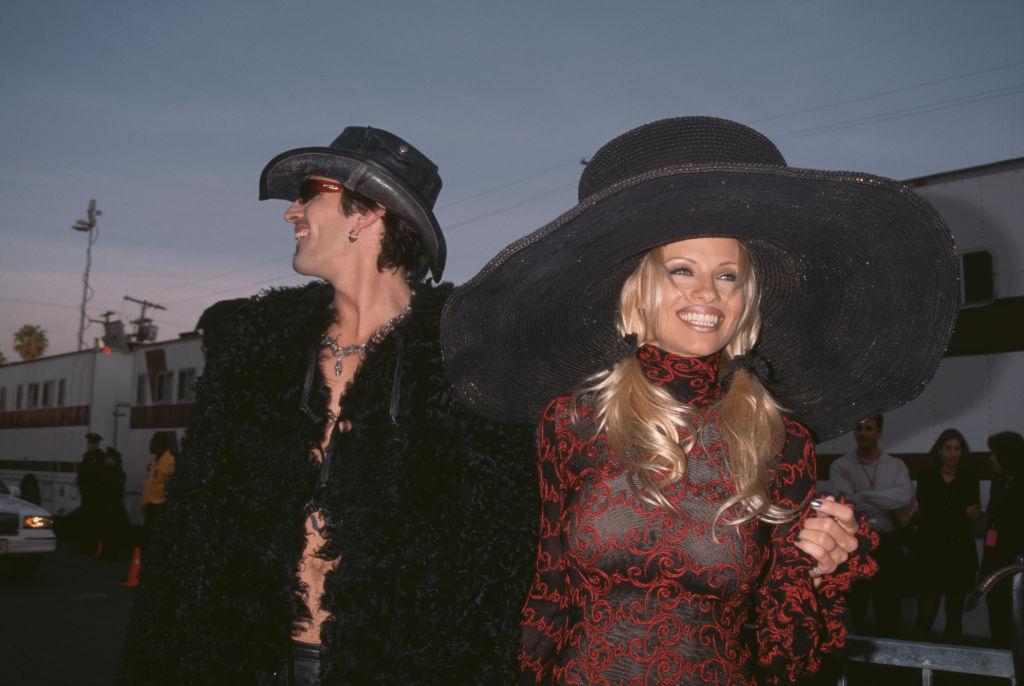 Hulu's 'Pam & Tommy' Promises to Get Into All the Details About the Sex Tape Heard 'Round the World
Anyone remotely conscious in the mid-'90s has a very clear memory of the sex tape made by Tommy Lee and Pamela Anderson. Back then, we existed in a world sans social media. Making a movie required far more than just a cell phone, and distributing it was even more difficult.
Article continues below advertisement
One could argue that privacy was easier to come by, so how did a personal sex tape made by two fairly public people get out into the world? Who leaked Tommy Lee and Pamela Anderson's sex tape?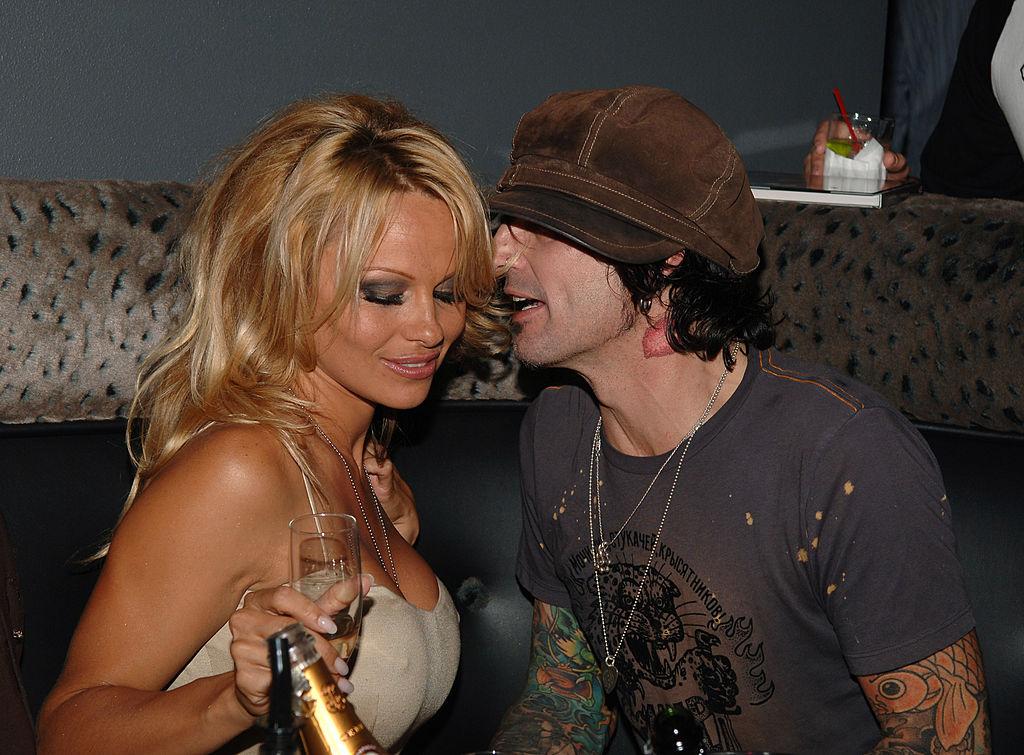 Article continues below advertisement
Who leaked Tommy Lee and Pamela Anderson's sex tape?
Pamela Anderson and Tommy Lee met in December 1994. Six weeks later, they were on a trip to Cancun together, where they got married. This was more than a whirlwind romance, it was a whirlhurricane. In the spring of that year, Pamela and Tommy were having their Malibu mansion renovated, which included electrical work.
They hired Rand Gauthier, an electrician who spent months tearing apart their walls, laying wires, and readjusting plans based on Tommy's whims. Eventually, Pam and Tommy fired Rand and his crew, claiming they were doing shoddy work.
Unfortunately, Rand was owed $20,000 for the work he had done. When he came back to collect his tools, Tommy pulled a gun on him, which angered Rand more than anything else.
Article continues below advertisement
Rand was used to the madness of fame. His father, Dick Gautier (Rand must have changed his last name), was in the original run of Bye Bye Birdie on Broadway and also played Hymie the Robot in Get Smart.
Growing up in L.A., Rand met people like Pam and Tommy his entire life, people who in his mind, spent their days doing nothing and stepping on the little guy. Funnily enough, the closest Rand ever got to movies was a few scenes in a couple of porn films.
Article continues below advertisement
In a 2014 interview with Rolling Stone Magazine, Rand said, "I was never really that popular with people, but I had never been held at gunpoint. It screwed with my head." It screwed with his head so much, he decided to release their sex tape and get a little bit of revenge, revenge that we will see played out in Hulu's new series, Pam & Tommy.
Who is in 'Pam & Tommy'?
Lily James (Baby Driver) will be donning the infamous red bathing suit to play Pamela Anderson in the series. In the trailer, we briefly see the classic run down the beach that Anderson made famous in Baywatch.
Article continues below advertisement
Tommy Lee, the man who had a rotating drum solo in the air at Mötley Crüe concerts, will be played by the Winter Soldier himself, Sebastian Stan. The first leaked images of the duo were astonishingly good.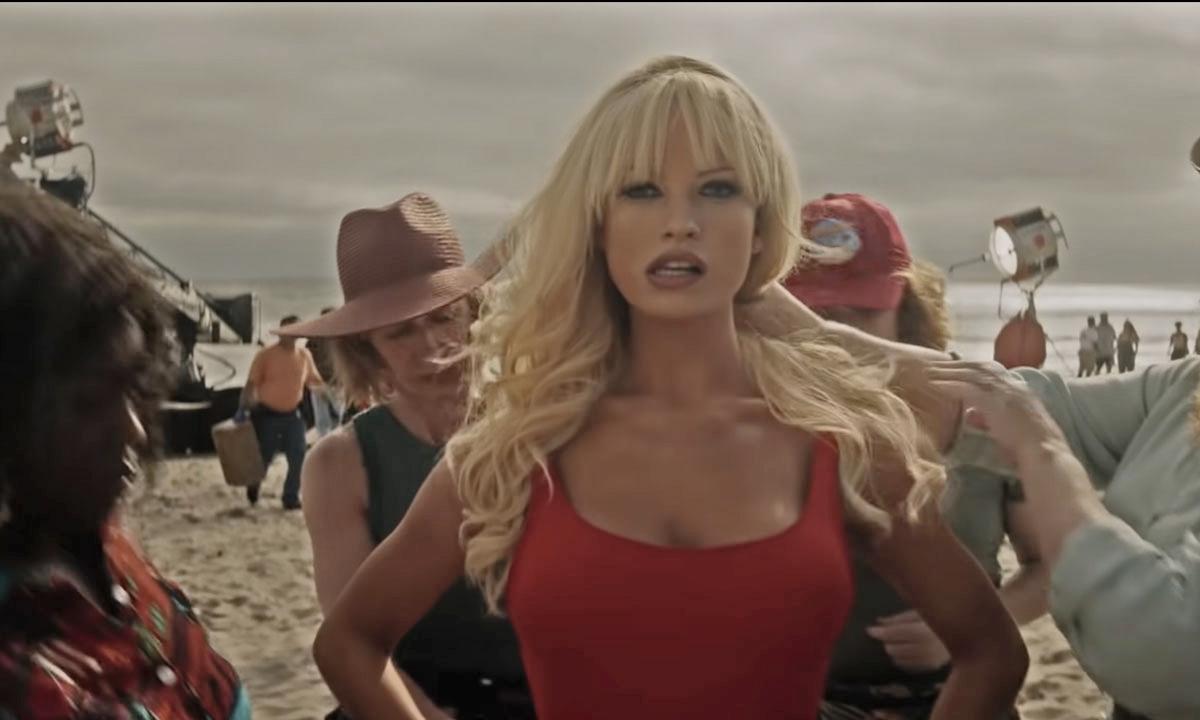 Rand Gauthier, the man with the pretty good plan to leak Pam and Tommy's sex tape, is played by Seth Rogen. Rand claims he stole the tape all on his own, but many suspect he had an accomplice, and that accomplice is portrayed by Nick Offerman (Parks and Recreation) in this series.
This series has an incredible cast, and who knows? Maybe this series will make as much money as the tape did (roughly $77 million).
Pam & Tommy premieres on Hulu on Feb. 22, 2022.