Pamela Anderson and Tommy Lee's Relationship Timeline Is All Over the Place
Pamela Anderson and Tommy Lee's relationship lasted on and off for years and the timeline is a little spotty, but they do have a whopper of a history.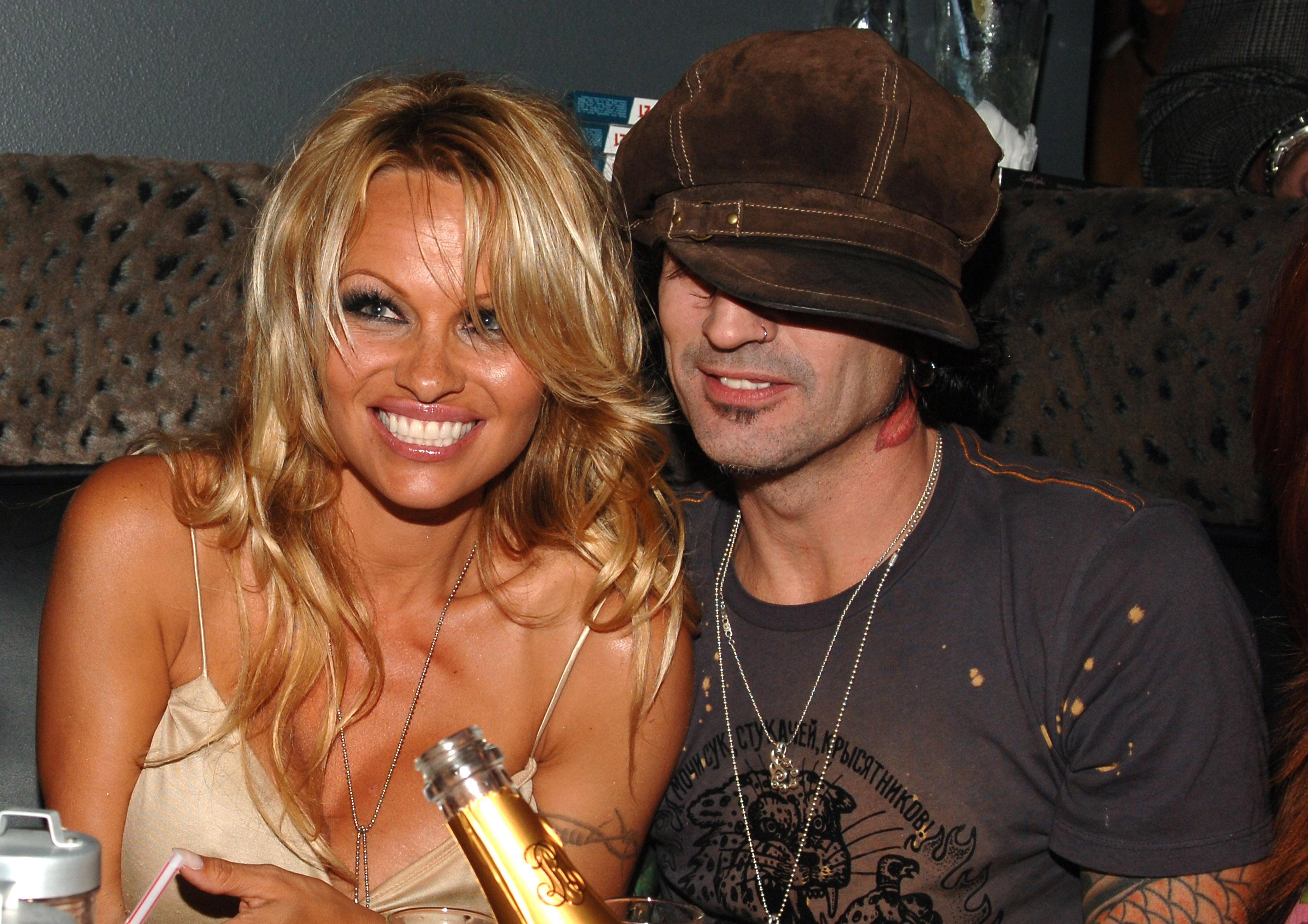 The '90s were full of memorable moments and celebrity feuds, but it was also a time of tabloid romances splattered across magazine covers for all to share and gossip about. This includes Pamela Anderson and her relationship with now-ex-husband Tommy Lee. The pair was inseparable at different times and their tumultuous relationship played out publicly.
Article continues below advertisement
Pamela and Tommy's former relationship remains an infamous cautionary tale. It is also still a hot topic, thanks to Hulu's 2022 drama series Pam & Tommy and Netflix's 2023 documentary Pamela, a Love Story.
So just in case you aren't too familiar or you need to take a trip down memory lane, let's have a little refresher on the origins of Pamela and Tommy, shall we?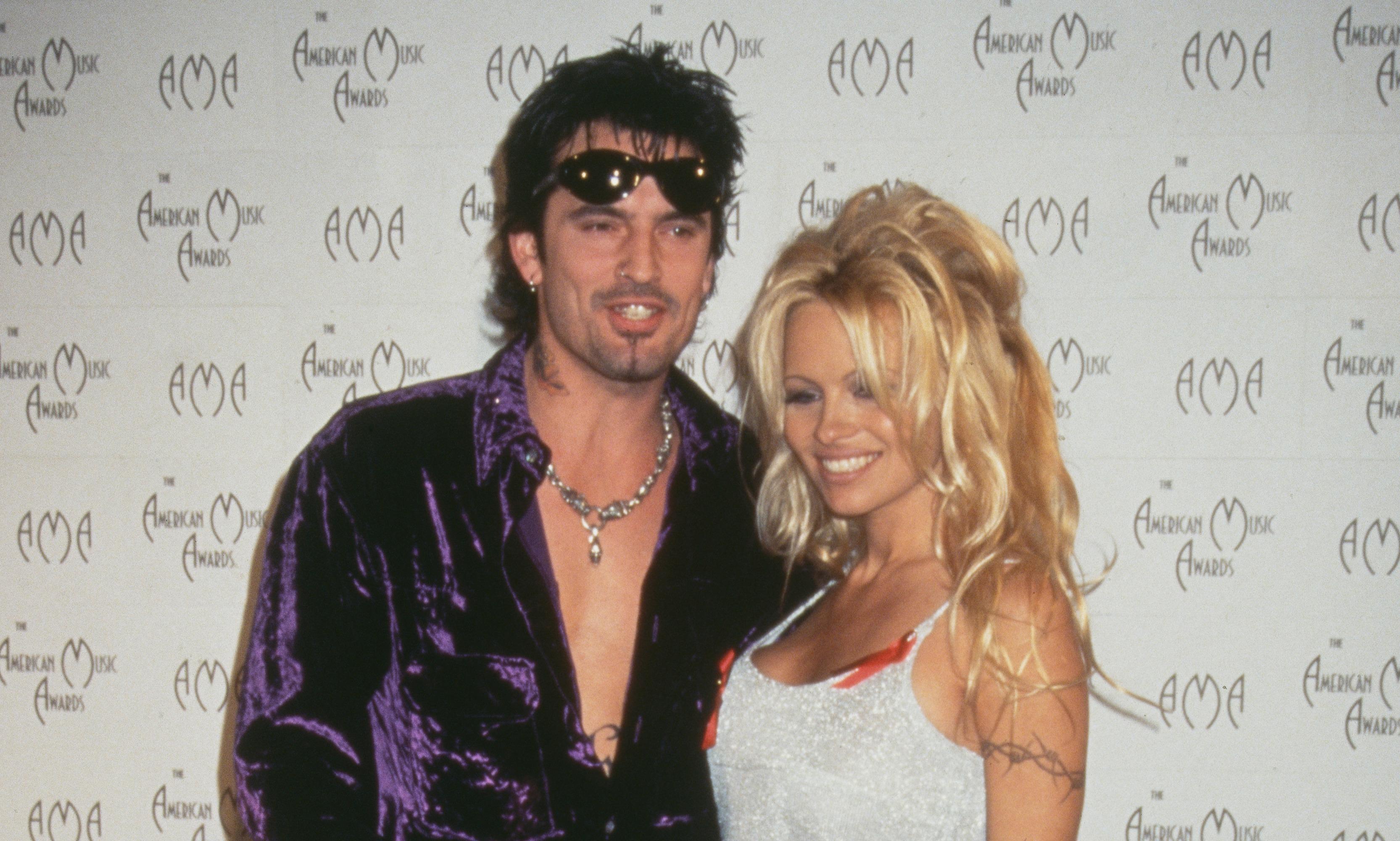 Article continues below advertisement
Pamela Anderson and Tommy Lee's relationship timeline is all over the place.
Long before other celebrities were taking advantage of Las Vegas drive-through wedding chapels, Pamela and Tommy were unafraid to marry soon after they started dating. Tommy and Pamela met on New Year's Eve in 1994, and in February 1995, they got married. Soon after they moved in together, a sex tape of the couple was leaked.
In 1996, Pamela filed for divorce, and that same year, she gave birth to their first son. Before they had their second child in 1997, Pamela backtracked on the divorce proceedings and she and Tommy made another go at it. All the while, there were rumors of wild physical and verbal altercations between them. Tommy wrote about the violence in their relationship in Mötley Crüe's autobiography The Dirt.
Article continues below advertisement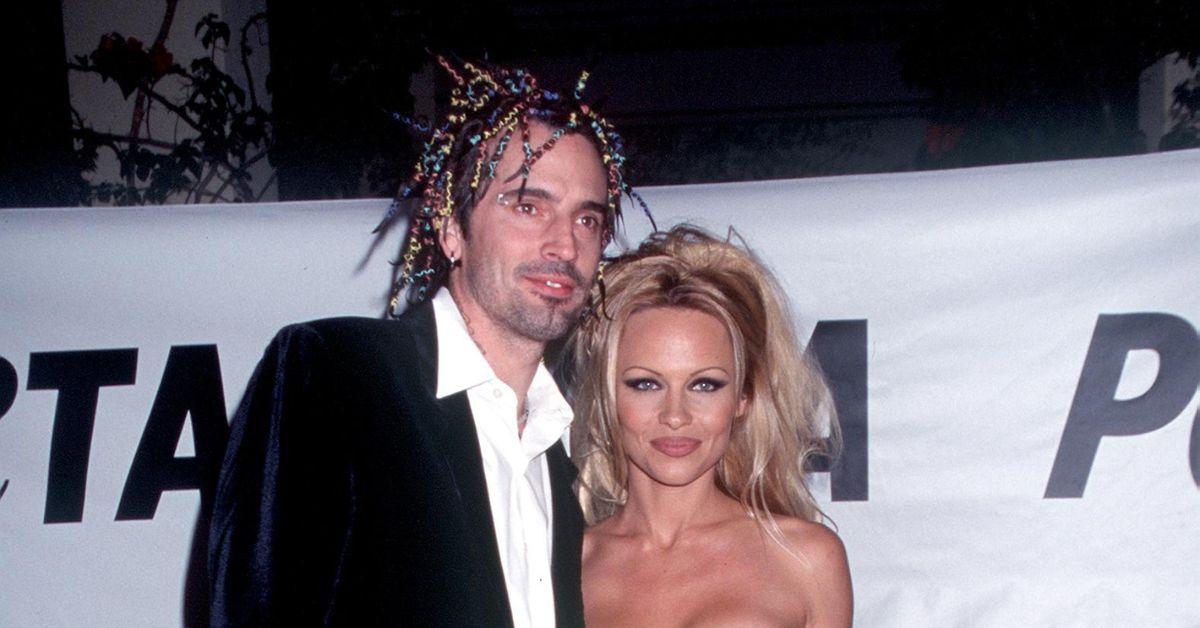 He admitted to grabbing and kicking Pamela when she allegedly pinched him under the chin and, he wrote, he called her a "f--king bitch" in front of their toddler son. They divorced in 1998, but were spotted together on and off in the years following, both with and without their kids. And, over the years, there have been many claims of domestic abuse beyond what Pamela and Tommy admitted to the public.
Article continues below advertisement
Then, in 2005, Pamela and Tommy got back together. Again. At the time, Tommy told People, "We're crazy in love. We're going to take things slowly and see where they go." They split again not long after and then, once more, in 2008, they gave it another go.
They moved in together and gave things another try until 2010. And, it seems, Tommy and Pamela are finally done for good. Hopefully. Maybe.
Article continues below advertisement
Pamela and Tommy's sons have made names for themselves.
Pamela and Tommy's sons, Dylan Jagger Lee and Brandon Thomas Lee, have sort of followed in their parents' steps in show business. Dylan has done modeling and is also a musician, while Brandon has done plenty of acting over the years, including appearing as himself on The Hills: New Beginnings. He was also in the Netflix movie Sierra Burgess Is a Loser.
Pamela's Netflix documentary and memoir revealed her and Tommy's relationship in her own words.
While Pamela and Tommy have a better relationship now as co-parents than lovers, the pair's past really never went away. In the spring of 2021, Tommy and Pamela's relationship caught Hulu's attention. The following year, the streamer aired an eight-episode limited series called Pam & Tommy, starring Lily James and Sebastian Stan as Pamela and Tommy, respectively.
Pam & Tommy sparked nostalgia from fans who remembered seeing the rocker couple in real-time in the '90s. Sadly, the docuseries also reminded Pamela of how the tape nearly ended her modeling and acting career.
Article continues below advertisement
During the doc, Pamela revealed that the infamous sex tape wasn't recorded all at once. She said the tape's thieves "found all the nudity they could from different Hi8 tapes, and they spliced it together" to make an erotic video. Pamela said reliving the drama surrounding the video in 2022 "really gives [her] nightmares," and she definitely didn't plan on watching the Hulu series.
"I have no desire to watch it," Pamela declared. "I never watched the tape, I'm never going to watch this."
Article continues below advertisement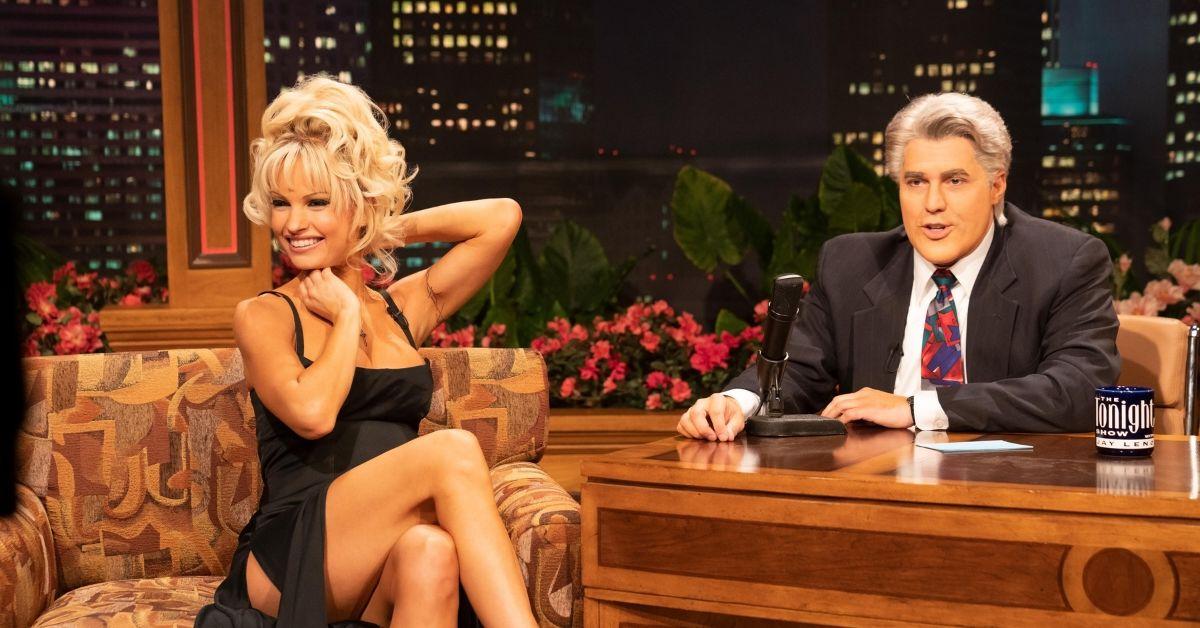 Pamela and Tommy's son Dylan also defended his parents in the Netflix documentary and shamed Hulu for bringing up something that "you know f–ked someone up" decades ago. As for Tommy, the drummer approved of the series and also raved about Sebastian's portrayal of him.
"I know Sebastian; he's playing me," Tommy told Entertainment Tonight in September 2021. "From what he's told me, really beautiful story."
Pamela said in an interview with Variety that her ex-husband probably found Pam & Tommy "funny," even though she describes the show's creators as "assh—s." She also said Tommy reached out to her before the series aired, proving he will always have her back.
If you or someone you know is experiencing domestic violence, call the National Domestic Violence Hotline at 1-800-799-7233.