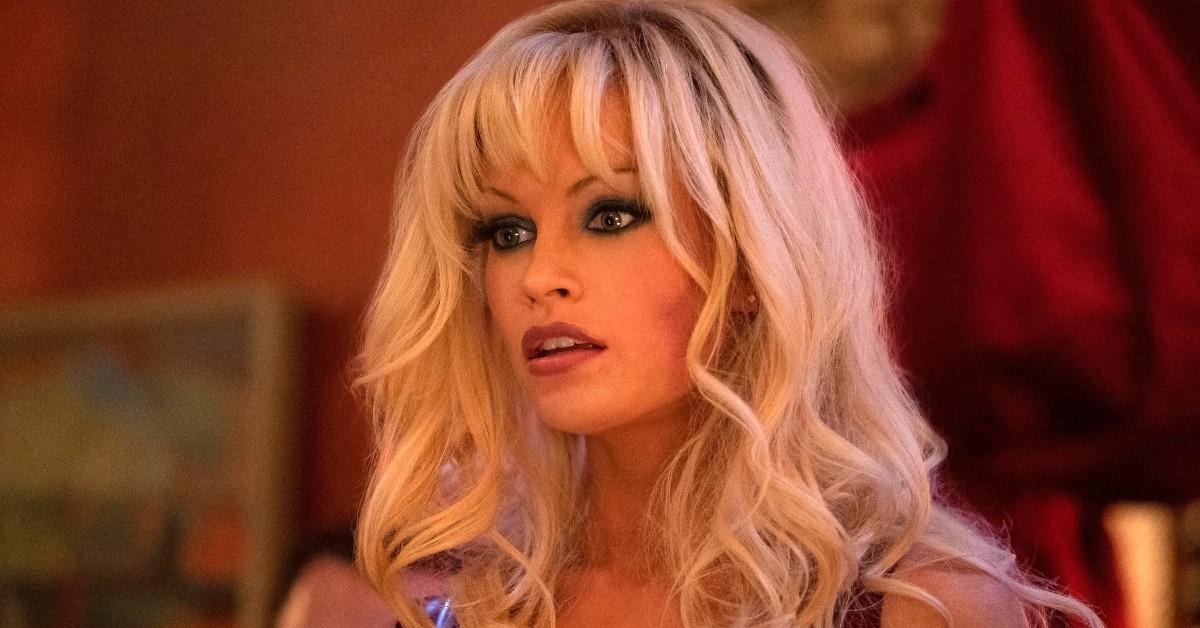 How Long Did Lily James' Transformation Into Pamela Anderson Take?
Spoiler alert: This article contains spoilers for the Hulu miniseries Pam & Tommy.
English actress Lily James is a dead-ringer for Pamela Anderson in the new Hulu miniseries, Pam & Tommy. In real life, Lily and Pamela look completely different, so Lily's Pam & Tommy transformation was a miracle of makeup and hair artistry.
Article continues below advertisement
Both ladies are incredibly beautiful in their own right, but Pam & Tommy fans are curious about what exactly went into Lily's Pamela transformation for the series. How long did it take? How did they get Pamela's iconic platinum locks on Lily's head? What was the makeup routine like? We've got the answers for you here.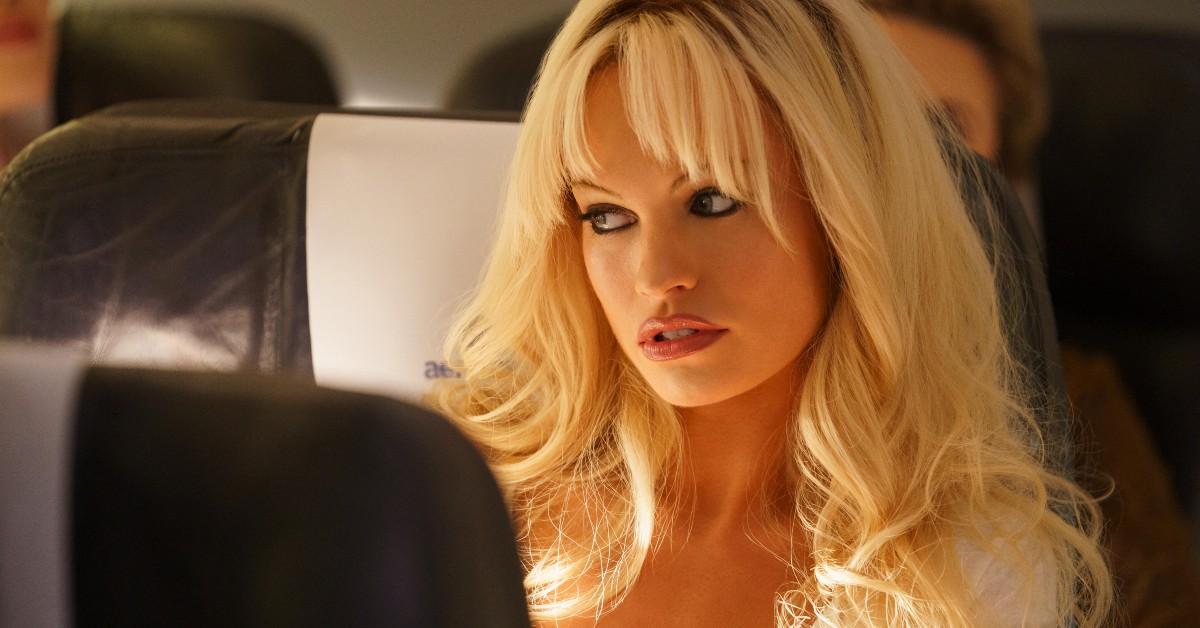 Article continues below advertisement
Here are the details behind Lily James' 'Pam & Tommy' transformation.
Let's start with Pamela's signature makeup look. Pam & Tommy's makeup department head David Williams told Vogue that the makeup team couldn't just slap on makeup on Lily's face that looked like Pamela's look and call it a day. Williams had to work closely in conjunction with special-effects makeup designer Jason Collins to create custom face prosthetics for Lily's face so the makeup Williams applied would match Pamela's facial features, not Lily's.
Collins explained the importance of crafting a forehead prosthetic: "By blending the prosthetic above the eyelids, we were able to cover Lily's beautiful thick brows and place finely laced tie eyebrows that replicated the look of the early- to mid-'90s tweezed arch brow."
Article continues below advertisement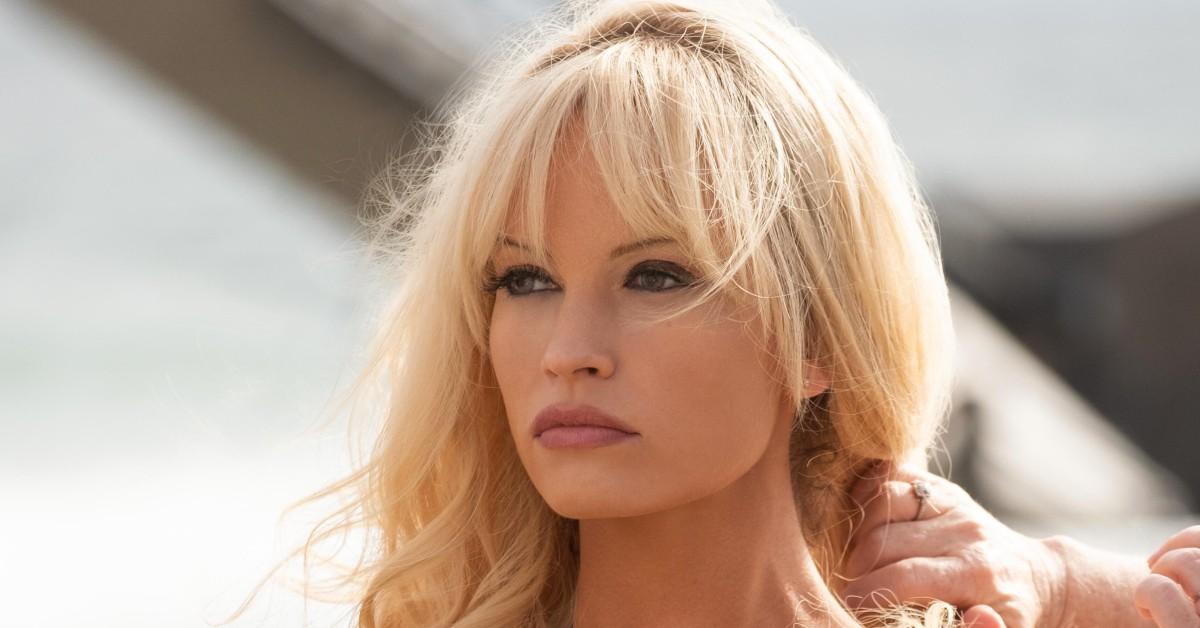 Collins and his team also created custom dentures to place on Lily's teeth to match Pamela's pearly whites. "We were able to match Pam's teeth to a tee, and this helped to push Lily's upper and lower lips out slightly, providing the full and voluptuous lips Pam has," he said.
Article continues below advertisement
What about Pamela's iconic platinum blonde locks?
Pam & Tommy's lead hair designer Barry Lee Moe noted that he used four different shades of blonde to dye the wig they used for Lily while filming. He studied Pamela's own words on her hair color and wanted Lily's wig to reflect that Pamela had been dying her hair herself with box color for years. When it came time to style the custom-made wigs, Moe said, "In true Pam Anderson fashion, I used classic Velcro rollers to set the hair."
Article continues below advertisement
According to a Vanity Fair interview, Moe revealed that Lily was actually game to dye her own hair platinum blonde. Moe talked her out of it. The four custom wigs were far more time-efficient to use. Lily joked in an interview with Entertainment Weekly that another custom prosthetic for the series kept falling off in the heat: "It would be boiling hot — I got really sweaty and my boobs were coming off. I'm English, it's too hot!"
Lily also noted that the chest prosthetic wasn't utilized as often as viewers might expect. She said, "In the end, because it took so long to put on, I didn't wear it as much as I wanted to. We sort of cheated with my own boobs and figured out outfits and stuff to camouflage or hide and faked the illusion they're bigger." Lily revealed in an interview with IMDb that the entire Pam transformation process took "three to four hours. Sometimes longer."
Article continues below advertisement
What about Sebastian Stan's transformation?
Sebastian, who plays Tommy Lee in the Hulu miniseries, joked, "It's a strange sensation when a 45-year old man is applying things [referring to Tommy's nipple piercings] at 4 in the morning." While Sebastian didn't have to spend nearly as long in the makeup chair as Lily, the makeup team did need to apply Tommy's famous tattoos to Sebastian accurately.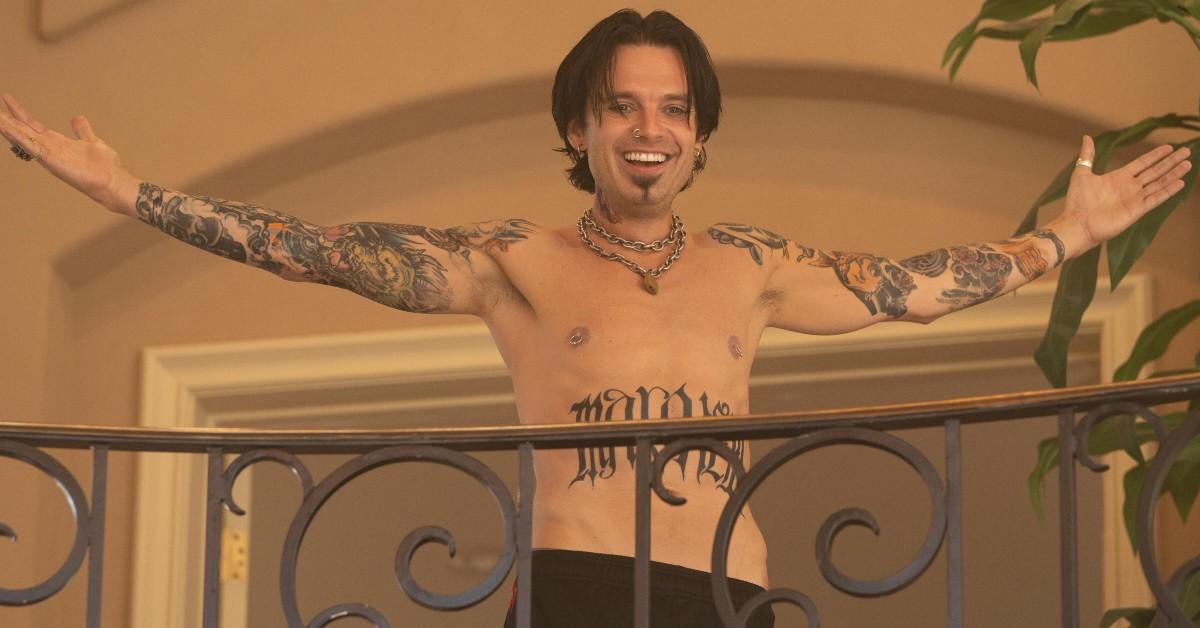 Article continues below advertisement
According to an interview with GQ, Collins recreated Tommy's tattoos in photoshop and printed them out on a paper called "waterslide." The team would then apply the tattoos to Sebastian. Collins said, "We put it on in reverse, and sprayed it with adhesive, saturating the paper with water, allowing it to slide off and bond to the skin."
Interestingly enough, the team couldn't completely copy Tommy's tattoos. "We can't copyright or infringe upon a tattoo artist's work, so once we're done designing those tattoos, we have to change them about 30 percent," Collins continued.
Needless to say, the incredible detail the hair, makeup, and special effects team put into transforming Sebastian and Lily paid off!
You can stream the first three episodes of Pam & Tommy now on Hulu.