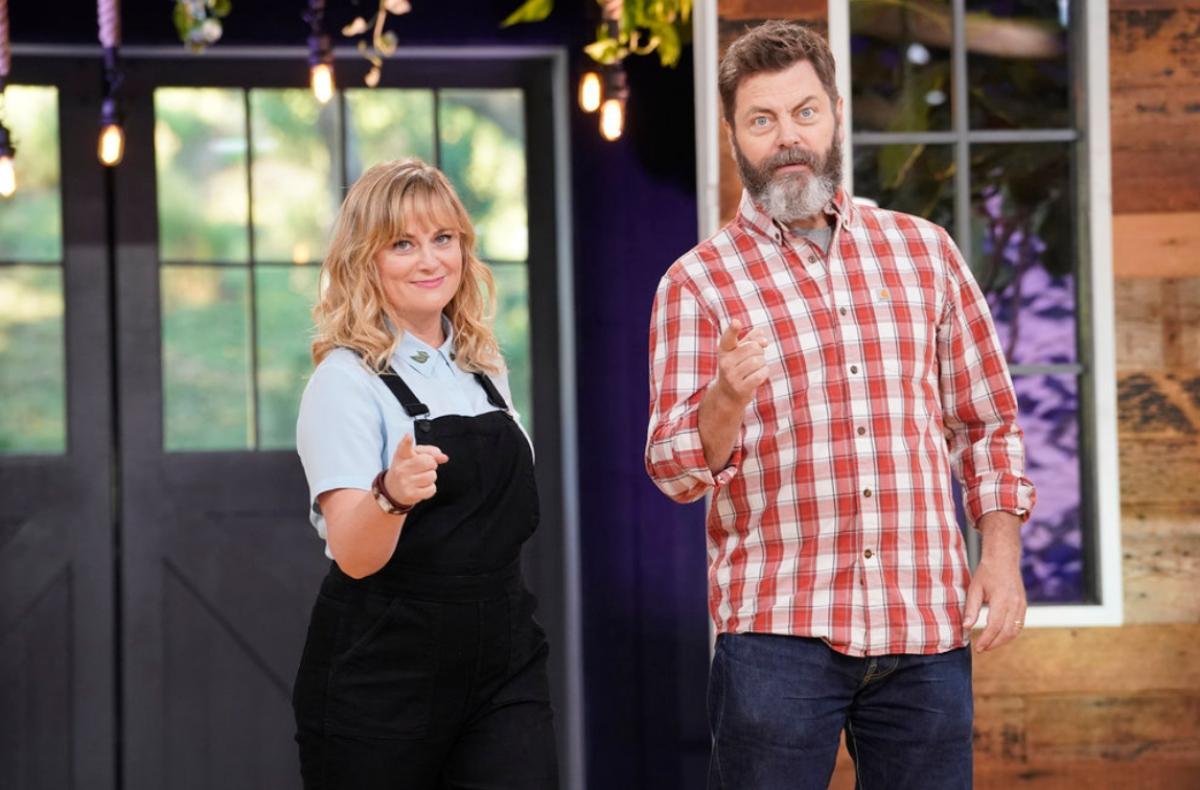 Do the Contestants on NBC's DIY Craft Show 'Making It' Get to Keep Their Creations?
Craft show 'Making It' features contestants looking to be the Master Maker and win the cash prize. Here's what happens to the crafts when the season is over.
NBC's reality DIY competition show Making It is co-hosted and executive produced by SNL alum Amy Poehler and her former Parks and Recreation co-star Nick Offerman. The show is now in its third season and features craftspeople that are highly skilled in different media, all competing to be the Master Maker.
Article continues below advertisement
Every season starts out with eight crafters who are good at everything from woodworking to sewing to paper crafts and more. The same eight contestants that begin the season continue each week until they're eliminated. Along the way, they are awarded different kinds of patches that get sewn into their smocks, like how the Girl Scouts get patches sewn onto their uniforms.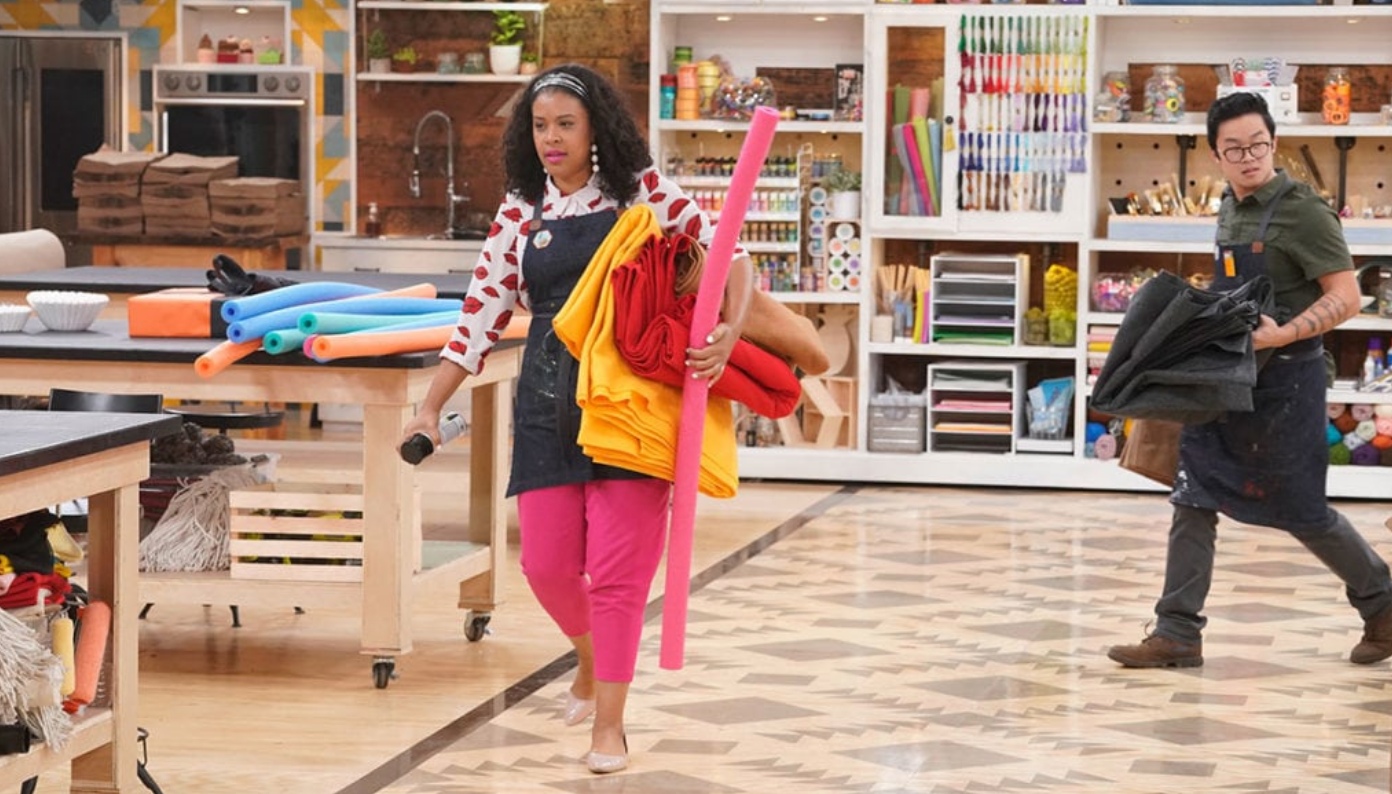 Article continues below advertisement
The contestant left standing takes home the whopping $100,000 prize. But what happens to the crafts they make along the way?
What happens to the crafts that are created after a 'Making It' season is over?
Fans may think that the contestants on Making It get to take home their creations once they are done filming, but they actually don't. In an interview with Apartment Therapy, Season 1 winner Khiem Nguyen was asked if he got to keep any of the projects that he made and said, "No, we didn't get to keep any of the projects we made. Production talked about donating some of the projects like the Kids Fort and Shed Hack."
Article continues below advertisement
He also talked about what his favorite patch that he was awarded was and shared, "My most cherished patch would have to be the first one I got, for the Backyard Bonanza project. It was a turning point for me while on the show because that's when I felt like the judges started to understand my projects more."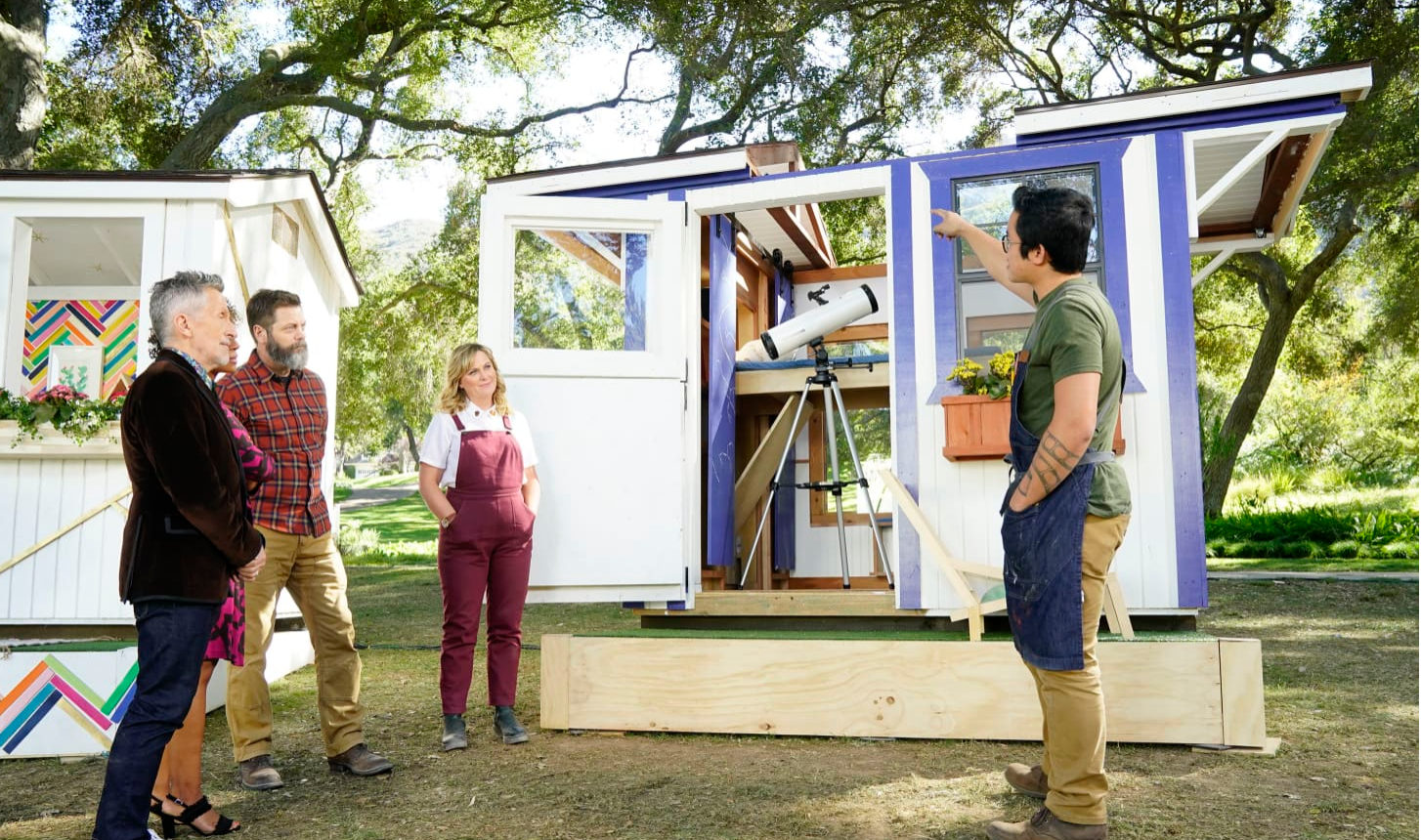 Article continues below advertisement
The woodworker also spoke to The Austin Chronicle and said that he was very excited to have met Amy Poehler and Nick Offerman. Khiem told the outlet that getting the chance to meet them was "one of the biggest motivators for me to even try and interview for the show. And just the fact that Nick is also a woodworker, and to have the chance to talk to him about it, and for him to have a chance to see my work was super-exciting."
Khiem Nguyen's wife also auditioned for 'Making It.'
Khiem and his wife Amanda McKeever own a woodworking business together, called A&K Woodworking & Design, located in Austin. Khiem and his wife signed up to audition for Making It as a pair. However, after callbacks, the duo was told by producers that teams wouldn't be present on the show, and they only wanted one of them. According to Khiem, Amanda let him do it instead.
Article continues below advertisement
After winning the prize money, he told Apartment Therapy that he and Amanda were "looking forward to finally taking our honeymoon to Hawaii and Japan." The pair got married right before Making It was set to film.
Watch new episodes of Making It every Thursday at 9 p.m. EST on NBC.