Pamela Anderson's Two Kids With Tommy Lee Are Following in Their Parents' Footsteps
Pamela Anderson is best known for her 'Baywatch' character and relationship with Tommy Lee. Does she have any kids? Let's look at her family tree.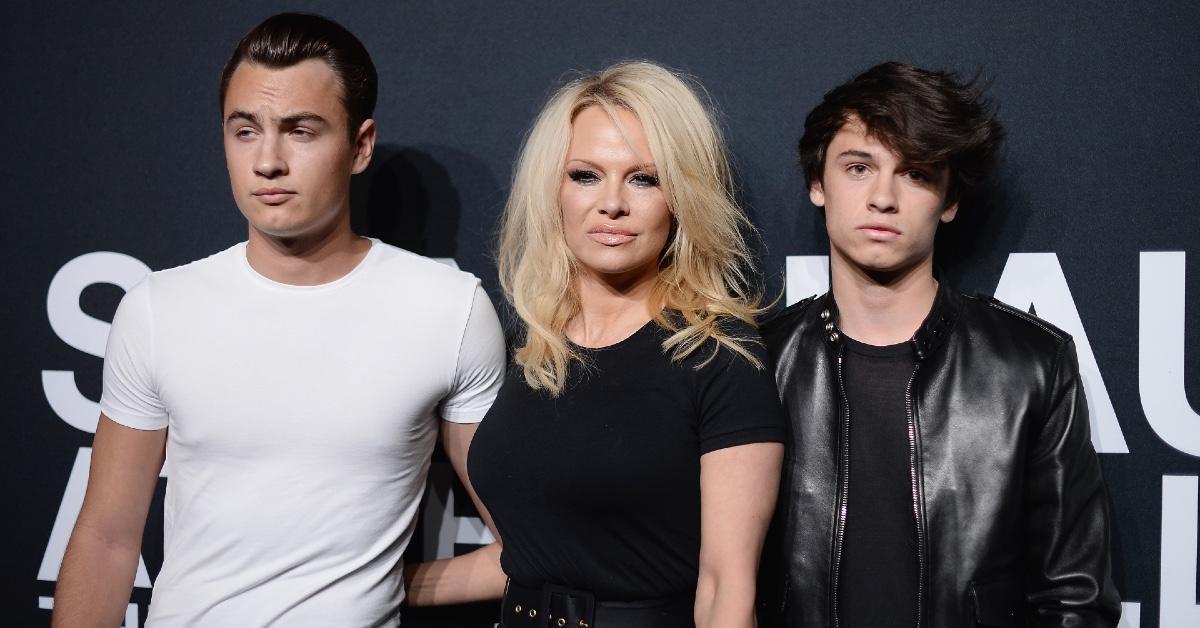 Model and actress Pamela Anderson has spent her life in the spotlight, but thankfully, she has something steady to keep her going: her family! Now married for the sixth time to her bodyguard, Dan Hayhurst, the 54-year-old is in a much better place than she was in the '90s. Most people remember Pamela for her relationship with Tommy Lee, which constantly made headlines through its ups and downs.
Article continues below advertisement
That said, one of the best things to come from her relationship with the Mötley Crüe drummer are her two kids, Brandon Thomas Lee and Dylan Jagger Lee. What is her family up to today? Here's everything we know about Pam's kids now.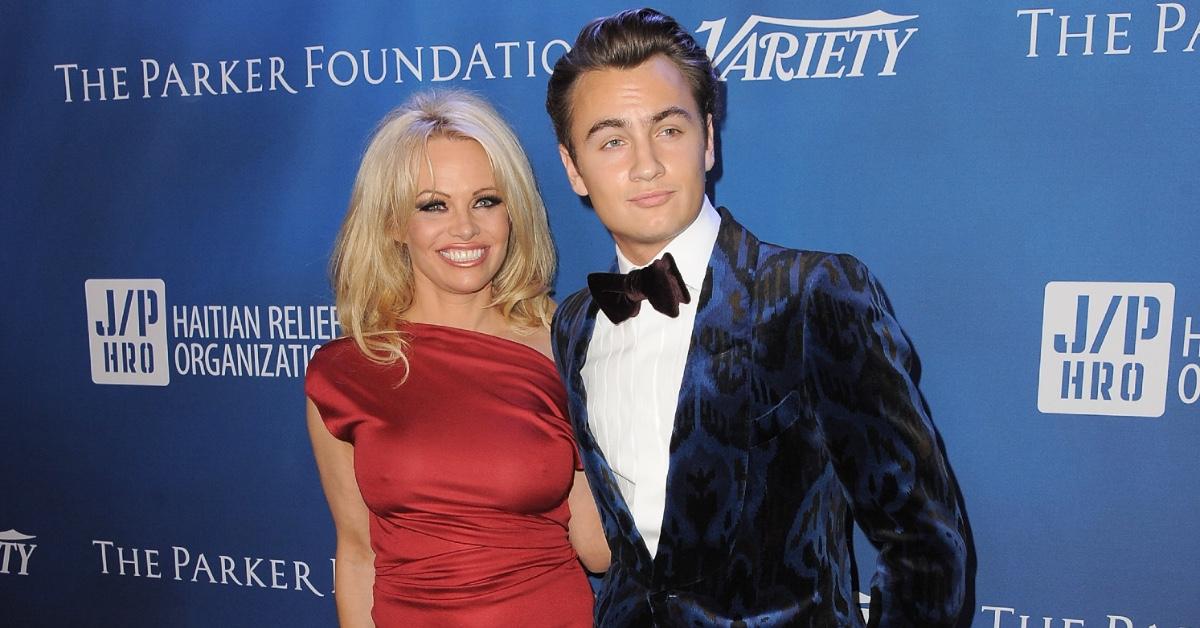 Article continues below advertisement
Pamela Anderson has two kids she shares with ex Tommy Lee.
Following a whirlwind four-day romance, Pamela Anderson and Tommy Lee tied the knot in February 1995 before divorcing in 1998. During their marriage, they had two sons: Brandon Thomas, who was born in 1996, and Dylan Jagger, who was born in 1997. In 2015, Pamela reflected on her relationship with Tommy in an interview with People.
"There was Tommy and then there was nobody else. He was the love of my life," she said. "We had a wild and crazy beginnings that was too much for both of us. It really was love at first sight. I only knew him four days before I married him."
"I had beautiful children with him," she added. "My kids are grateful to be born out of true love. Everything else I was trying to piece together."
Article continues below advertisement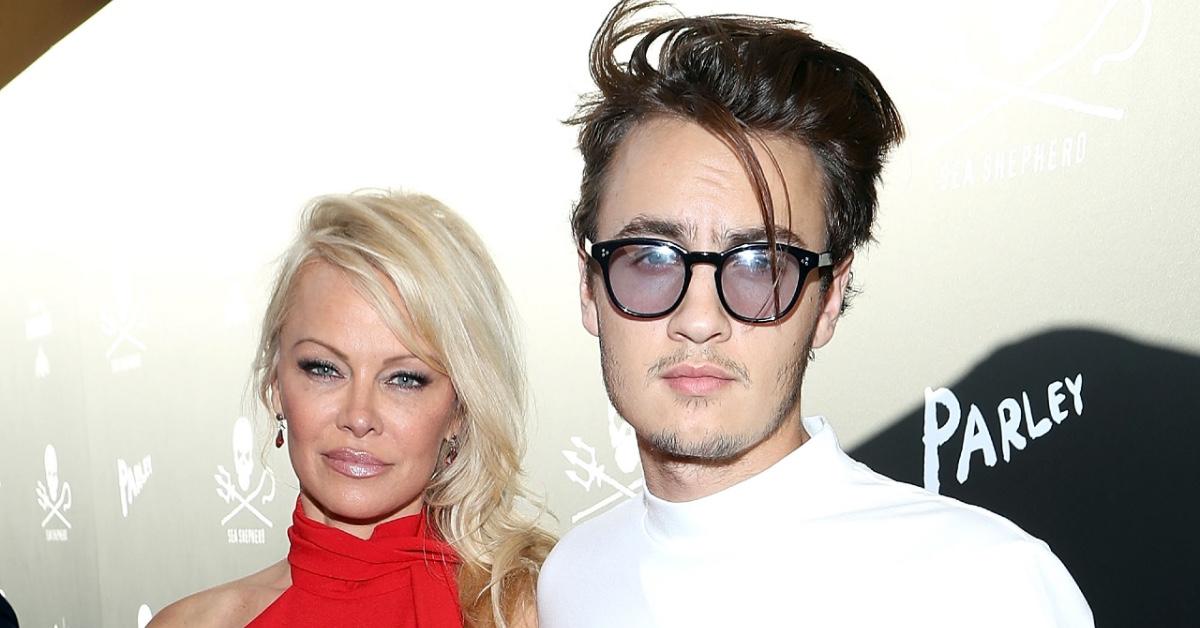 In fact, per People, Pamela and Tommy recently met up to support their eldest son, Brandon. In November 2021, Brandon launched Swingers Club, his debut fashion collaboration with the brand Local Authority. Brandon's brother, Dylan, was also in attendance, as were their girlfriends. Not only is Brandon an aspiring fashion icon, but he's also been on reality television shows such as The Hills: New Beginnings.
Article continues below advertisement
It seems like Brandon is also following in his mother's acting footsteps, with roles in films like Sierra Burgess Is a Loser, Cosmic Sin, and the upcoming feature film Zero Road, about a small-time drug dealer who leads an unsuspecting bystander into the criminal underworld.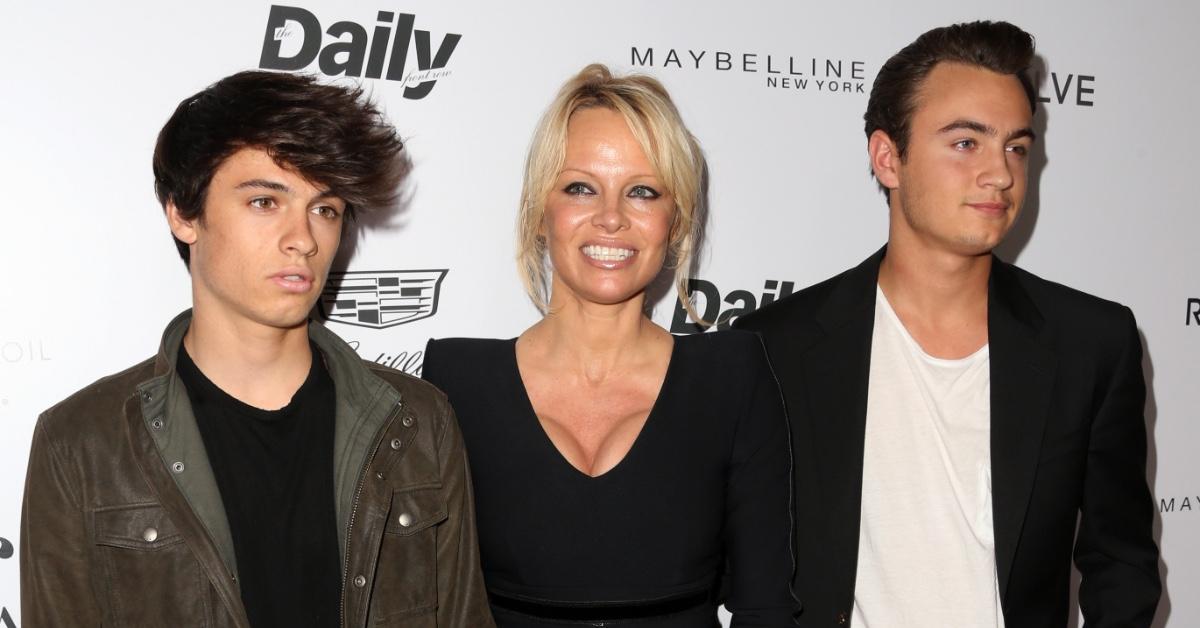 Article continues below advertisement
Dylan is also following in his parents' footsteps. He is a model who has worked with prestigious fashion brands such as Acne Studios, Armani Exchange, Coach, Dolce & Gabbana, Hugo Boss, and True Religion. Like Tommy, Dylan is also a musician and has been putting out music with Anton Khabbaz as Motel 7. The video for the duo's latest single, "Are We There Yet," was directed by fellow famous son Paris Brosnan.
Article continues below advertisement
In an interview with WWD, Dylan revealed that he kept his burgeoning music career away from his parents' gaze — until now. "[Tommy Lee] didn't even know I was in a band until four days ago. I didn't tell my parents or anything ... He was pretty pissed when he figured it out. He was, like, 'Dude, what the f--k? You didn't tell me you were singing and s--t, that's so dope. What the f--k?' And then I was, like, 'Yeah, I'm pretty low key.'"
It sounds like Pam and her kids are thriving! We can't wait to see what they do next.