Does Pamela Anderson Like Tommy Lee's Wife, Brittany Furlan? It Doesn't Appear So
Tommy Lee married Brittany Furlan in 2019. However, he still co-parents with ex-wife Pamela Anderson. Here's what we know about their relationship.
The whirlwind love story between Tommy Lee and Pamela Anderson captivated the media in the late '90s. Now, almost 20 years later, their former romance (and steamy sex tape!) continues to be a hot topic — so much so that Hulu decided to recreate it in an upcoming biographical miniseries, dubbed Pam & Tommy.
The series will follow the Mötley Crüe drummer and former Playboy model and Baywatch star, who wed just four days after they met in 1995.
Article continues below advertisement
Tommy and Pamela were married for three years before going their separate ways. Pamela, who is currently married to her bodyguard Dan Hayhurst, remarried five times since ending things with Tommy. Meanwhile, Tommy also walked down the aisle again — this time to Internet personality Brittany Furlan. Keep reading to learn all about Tommy Lee's wife Brittany and her relationship with Pamela Anderson, as well as a rundown of Tommy's past marriages.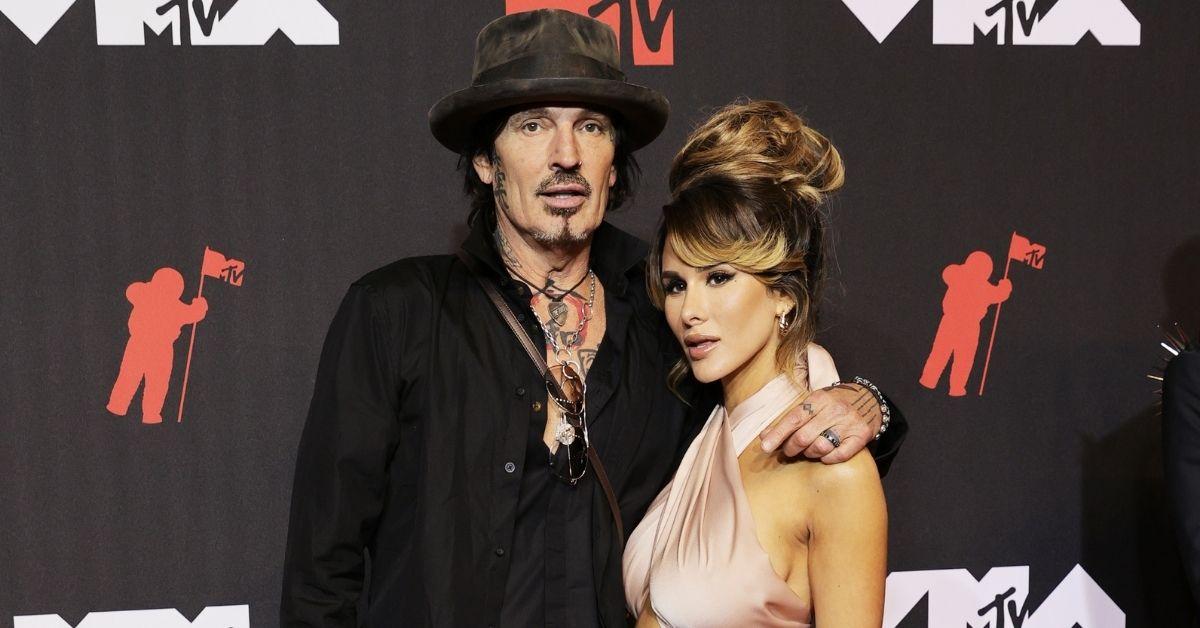 Article continues below advertisement
Tommy Lee met wife Brittany Furlan on Instagram.
Tommy Lee started dating Brittany Furlan in early 2017. On Valentines Day 2018, he took to Instagram to announce their engagement. "Well this certainly beats chocolates! Say hello to future Mrs. Lee," he wrote alongside a boomerang video of her ring. One year later, they made it official and got married on Feb. 14, 2019.
Article continues below advertisement
In a 2019 interview with Fox News, Brittany discussed how she and Tommy met. As it turns out, they had followed each other on Instagram for a few years, despite not actually knowing each other.
Tommy enjoyed her videos on Vine. Meanwhile, Brittany liked his music — but only to a certain extent. "I wasn't a huge fan — I didn't listen to a bunch of Mötley Crüe, but I definitely liked Methods of Mayhem and I always thought he was super attractive," she said.
Eventually, they got to talking and decided to meet up IRL. Dating rumors began to swirl in June 2017 after they were spotted hanging out together.
Article continues below advertisement
Article continues below advertisement
Pamela Anderson does not appear to like Tommy Lee's wife very much.
In November 2021, Pamela Anderson and Tommy Lee posed for a photo with their son Brandon during a fashion event he hosted. While Brittany was also in attendance, she was not included in the photo. According to past interviews, she and Pamela do not have a good relationship (or any) with one another. In fact, Pamela actually blocked Brittany on social media when she and Tommy started dating.
As Brittany told Fox News: "She had never met me and had no care to meet me and blocked me on social media when Tommy and I started dating, so I already knew that she wasn't happy about me in their life. It was just so ridiculous and really awful and it just made me really upset because she doesn't know me and knew nothing about me or my life."
After a family incident in 2018, Pamela publicly expressed that she didn't think Brittany was a good match for Tommy.
Article continues below advertisement
Per USA Today, Tommy claimed that son Brandon knocked him unconscious. Meanwhile, Pamela claimed their boy was acting in self-defense and was actually trying to stage an alcoholism intervention for the rockstar. This caused a lot of turmoil in the family, and Pamela did not have any kind words for Tommy or Brittany, who was his fiancé at the time. "His fiancé keeps him drunk — this is what he wants — someone to behave badly with. It's terrible," Pamela wrote in a blog post.
Article continues below advertisement
Brittany was very upset by Pamela's judgment of her. "I just hope that one day everyone can be cool and be friends and be nice to each other," she told Fox News.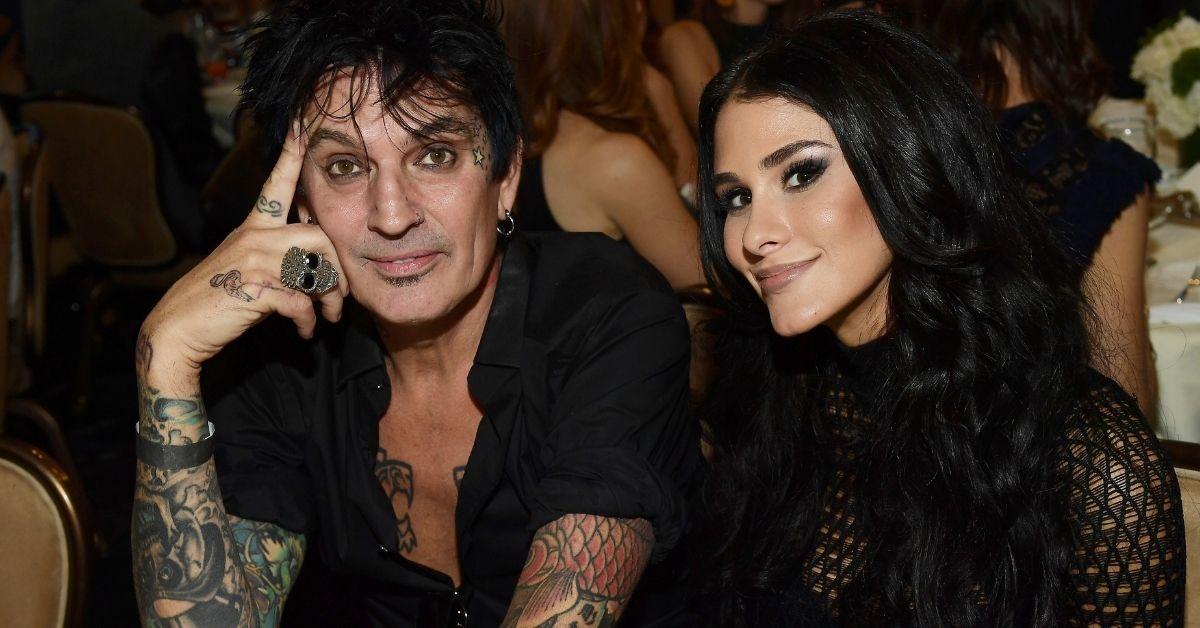 Tommy Lee's dating history also includes being married to model Elaine Starchuk, then actress Heather Locklear.
Tommy Lee has been married a total of four times. His first marriage was to Canadian model Elaine Starchuk from 1984 to 1985. Following their split, he wifed up Melrose Place star Heather Locklear from 1986 to 1993 (his longest marriage yet). Two years later, he would meet Pamela Anderson and tie the knot with her four days after that. After their highly publicized split, Tommy would not say "I do" for another 21 years.
He currently lives with wife Brittany Furlan in Los Angeles.