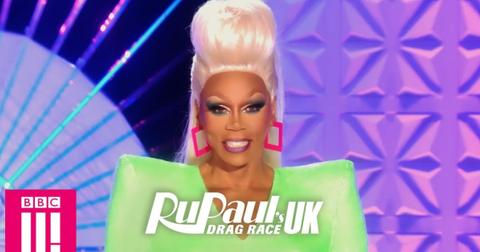 Start Your Engines! Here's How You Can Watch RuPaul's 'Drag Race U.K.' in the U.S.
By Gabrielle Bernardini

Updated
Get ready to sashay down the international runway. Yes, RuPaul's Drag Race is heading across the Atlantic. Drag Race U.K. will premiere this fall and introduce fans to a fresh batch of 10 queens all competing to take home the crown. Yes, honey!
"I am beyond excited to celebrate the massive charisma, uniqueness, nerve, and talent of the Queen's queens," RuPaul said in a statement. "And before anyone asks, yes, we would be thrilled to have Meghan Markle join us, as we are already preparing a 'Royal-Mother-to-Be' runway challenge." 
He added: "I predict that we will be doing this English edition of Drag Race for many years to come. I think also, audiences around the world are going to start to require the English version, because it's different, it's the same, but it's different. There's a different tone."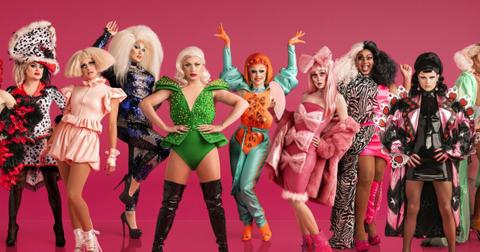 So, how can you watch Drag Race U.K. in the U.S.? 
Don't worry non-U.K. residents, you can still sip your tea and watch the latest edition of Drag Race. The series, which airs on BBC Three, will be available on World of Wonder's streaming platform, WOW Presents Plus. 
You can watch your favorite queens in Snatch Game and more the same day it airs in the U.K. 
So, how will this English version of Drag Race differ from the iconic American seasons? Well, judge Michelle Visage told Gay Times that every contestant will be from the U.K. and they are not looking to Americanize this show. She explained, "The things that we do are very British, we're not there to make it American, otherwise we'd do it in America." 
Adding, "It's very American to do the looks, but very British to put performance first, and I celebrate that, being an old school girl myself. I'm really excited for the world to see what they have to offer. I think it's going to be huge and I'm telling you, this show is going to be on for years."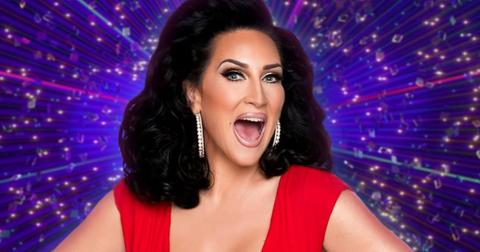 Meet the Queens of RuPaul's Drag Race U.K. 
Instagram: @bluhydrangea_
Instagram: @cherylholequeen
Instagram: @crystal.will.see.you.now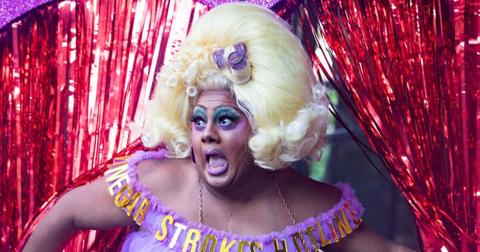 Instagram: @divinadecampo
Instagram: @issumtingwong
Instagram: @scaredykatofficial
Instagram: @theonlyvinegarstrokes
The show will be hosted by Emmy-winner RuPaul, Michelle Visage, Graham Norton, and Alan Carr. There will also be a rotating guest panelist lineup, which includes actor Andrew Garfield, Ginger Spice aka Geri Horner, pop star Cheryl, and more. "I feel like a competition winner and the prize is a day in gay heaven," Andrew says in the trailer to his fellow judges. "Thank you so much." Start your engines… and may the best queen win!
RuPaul's Drag Race U.K. will premiere on Thursday, Oct. 3.