Here's How to Watch 'Wrestlemania 39' When It Airs in All of Its Aggressive Glory
How can you watch 'Wrestlemania 39' for free? Details on the highly-anticipated wrestling event and how fans can check it out when it airs.
It's almost that time again: Wrestlemania is in the air, and fans are excited for the yearly display of some of the biggest names in combat sports. Since it first premiered in 1985, the WWE-helmed event has become one of the most famous yearly events in the wrestling world and sees stars and fans come out from far and wide to take part in its festivities.
Article continues below advertisement
If you want to enjoy the spectacle that Wrestlemania is but don't feel like traveling to the venue itself, we seriously don't blame you. Thankfully, there are ways to watch the show without leaving the comfort of your own home. With that said, can you stream Wrestlemania for free? Keep reading to find out.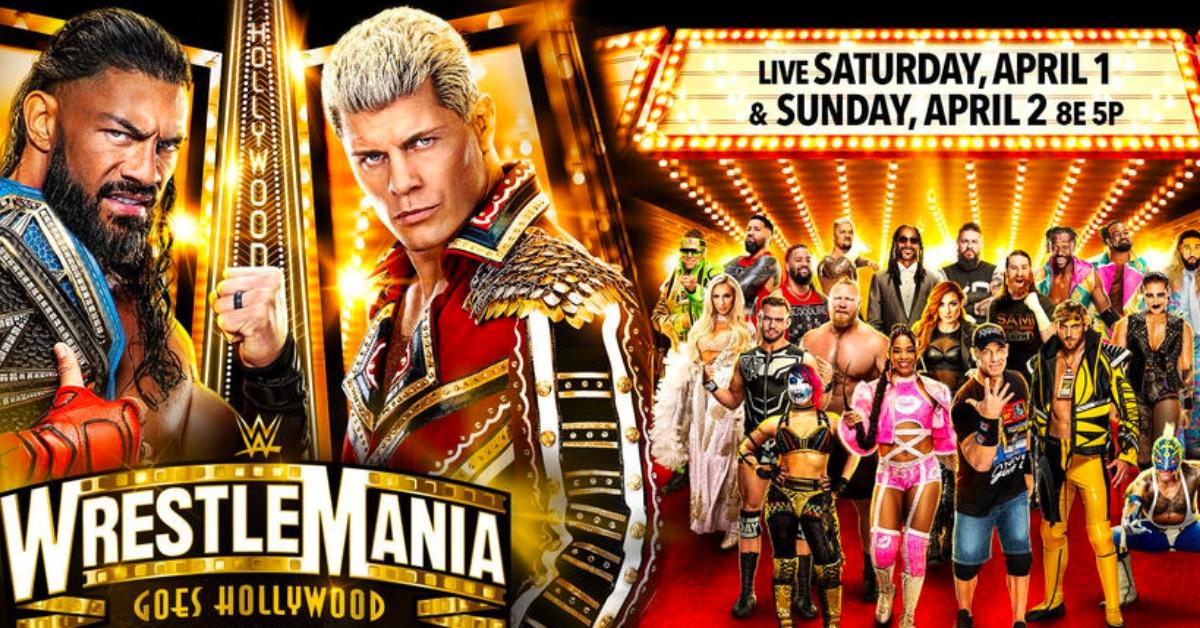 Article continues below advertisement
How can you watch 'Wrestlemania 39' for free?
Unfortunately, there is no true free method to watch Wrestlemania 39.
At the time of writing, the only (legal) way to watch the event is by subscribing to Peacock Premium or Premium Plus, NBC's signature paid streaming service. Peacock has previously offered new subscribers a 7-day free trial of their services, which was the "loophole," of sorts, but the company discontinued that offer in 2021.
The only remaining "loophole" to access Peacock Premium (and Wrestlemania) without directly paying for it is by already paying for and subscribing to a certain Xfinity internet plan. According to Peacock's website, certain tiers of Xfinity or Cox WiFi customers are given a premium plan with the service for free, so check to see if that deal applies to you.
Article continues below advertisement
Is 'Wrestlemania 39' free once you're subscribed to Peacock?
When subscribed to Peacock Premium or Premium Plus, viewers will have unlimited access to all things Wrestlemania, as well as the large variety of other shows and movies available on the service. Given that NBC has exclusive rights to air all things WWE, it is highly unlikely that an authorized stream of the event will appear anywhere else except their network.
WrestleMania 39 will stream exclusively on Peacock on Saturday, April 1 and Sunday, April 2, 2023.