Cassius Corrigan: MMA Fighter Jorge Masvidal "Stepped Up" for 'Huracán' (EXCLUSIVE)
Cassius Corrigan wrote, directed, and starred in 'Huracán,' a movie that tackles MMA and mental illness. Jorge Masvidal makes his acting debut in the film.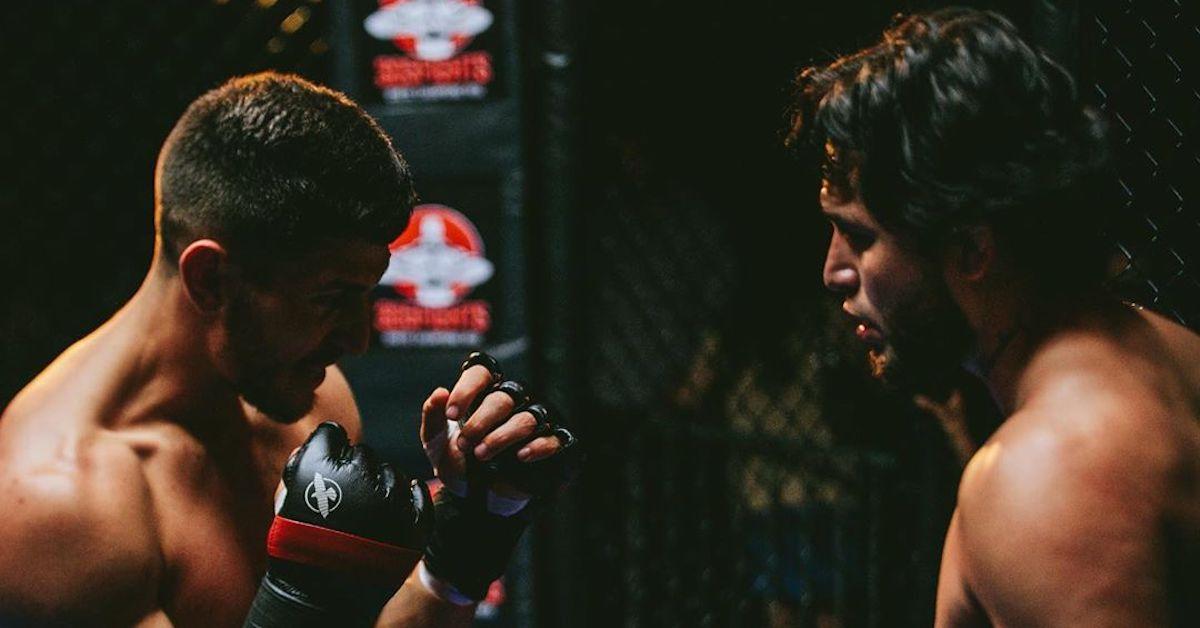 After debuting at the Miami Film Festival to knockout reviews in 2019, the psychological thriller Huracán is set to make landfall on HBO Latino and on HBO Max beginning on Sept. 11. The film focuses on Alonso Santos (Cassius Corrigan), who channels his Dissociative Identity Disorder into his MMA alter ego, Huracán.
For Cassius Corrigan, Huracán is the culmination of a "four year odyssey." He started writing the film in September of 2016, and he also served as its director and as a lead actor.
Article continues below advertisement
"In this sport, you talk s--t and then they lock you in a cage across from the other person, and the only thing the other person is not allowed to do is eye gouge you. Everything else is on the table — they can knock you out, they can choke you unconscious," he exclusively told Distractify about why he chose to focus on MMA. "There was a purity, an authenticity, and a truth in that, which I found to be deeply compelling."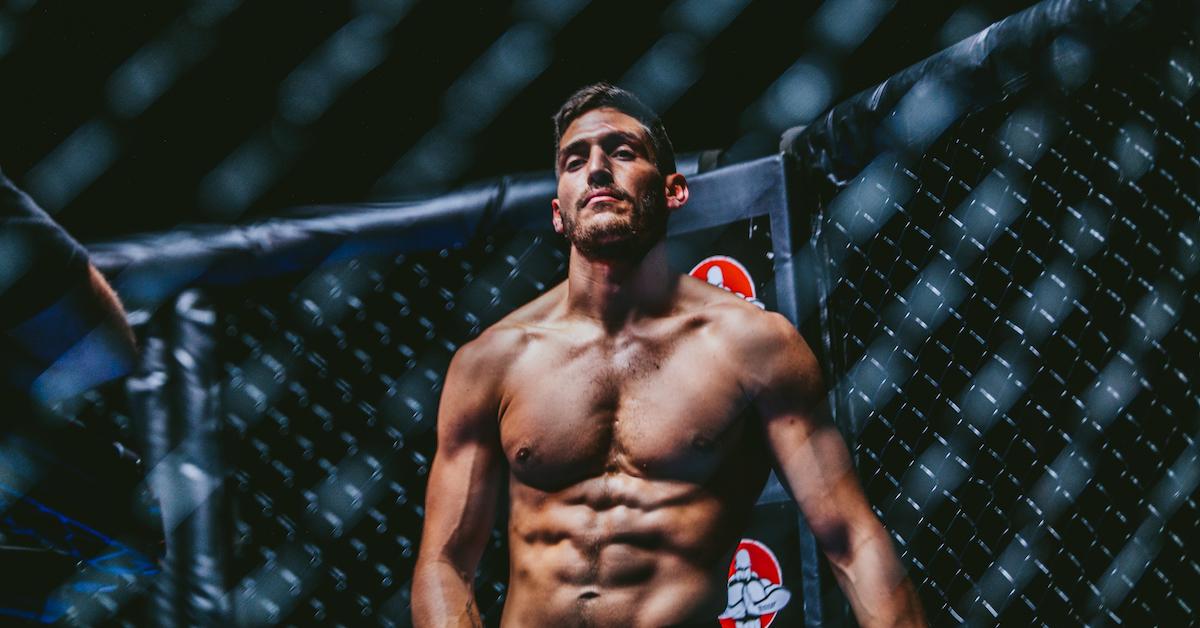 Article continues below advertisement
Fans of the combat sport will notice a few familiar faces in Huracán, including UFC welterweight fighter Jorge "Gamebred" Masvidal.
Cassius spoke with Distractify about why Jorge connected with the film, and what inspired him to create something that would challenge how viewers look at the world of MMA, and at the stigma of mental illness.
MMA fighter Jorge Masvidal is making his big-screen debut in 'Huracán.'
Jorge Masvidal is the most recent recipient of the BMF belt (which stands for "Baddest Mother F----r"), which he won against Nate Diaz in November of 2019. It's evident that the competitor is a force to be reckoned with.
Cassius discussed what it was like to work with the 35-year-old Miami native, who he referred to as a "global superstar."
Article continues below advertisement
"It was such a dream of mine to work with Jorge," he said. "He really stepped up because he believed in the power of this story. He wanted to support a Miami filmmaker telling an interesting, challenging, and thought-provoking story, which was also a deep dive into mental illness alongside the MMA. Working with him has been one of the highlights of his journey, and seeing him blossom over the last year-and-a-half has just been overwhelming."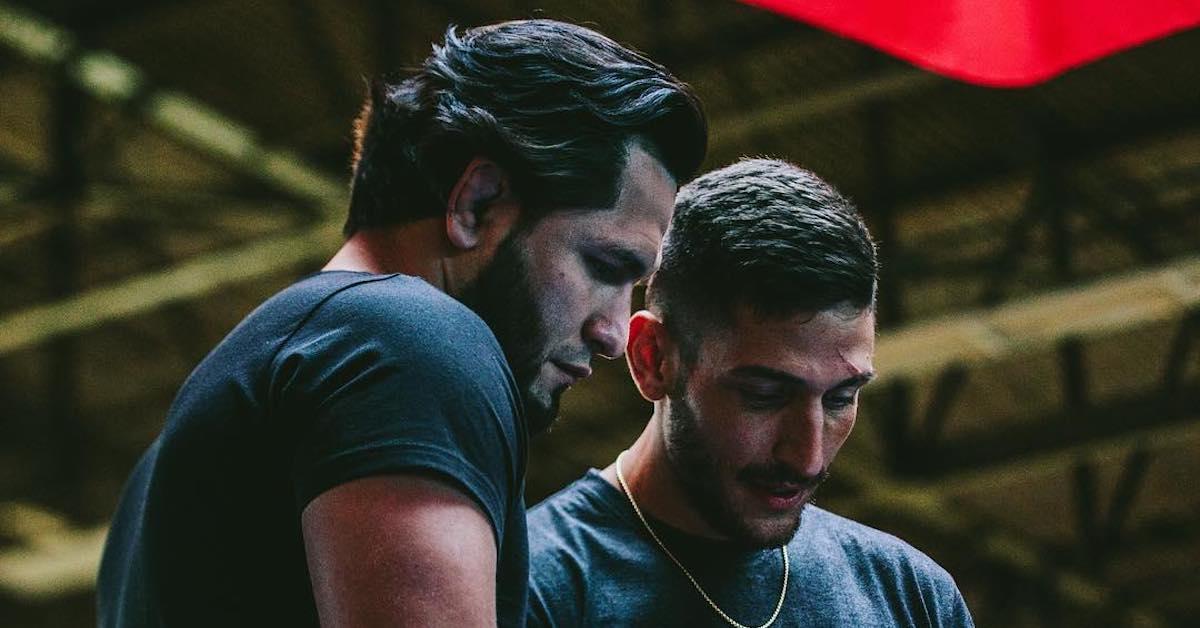 Article continues below advertisement
Much of the originality of a movie like Huracán comes from its usage of real MMA competitors, like Jorge. While it could be tough to navigate working with cast members with virtually no professional acting experience, Cassius explained how he was able to get these fighters to give meaningful and real performances.
"It's simple but powerful: don't ask them to act," Cassius said. "You can get a great performance from someone who has never acted before, as long as you're putting them in a position to be themselves on camera. It's more getting them comfortable enough on screen and on camera so they can be themselves."
Article continues below advertisement
Cassius discussed what sets 'Huracán' apart from other fight films.
Unlike most other movies which feature fight scenes, Cassius confirmed that the on-screen spars were 100 percent real, and that there were no fight coordinators on set.
"We weren't play fighting, we were actually sparring and shooting that. In that element, it felt like I didn't have to act as much because it felt so legitimate," Cassius said. "I didn't want to get knocked out. I had to defend myself, and I had to attack."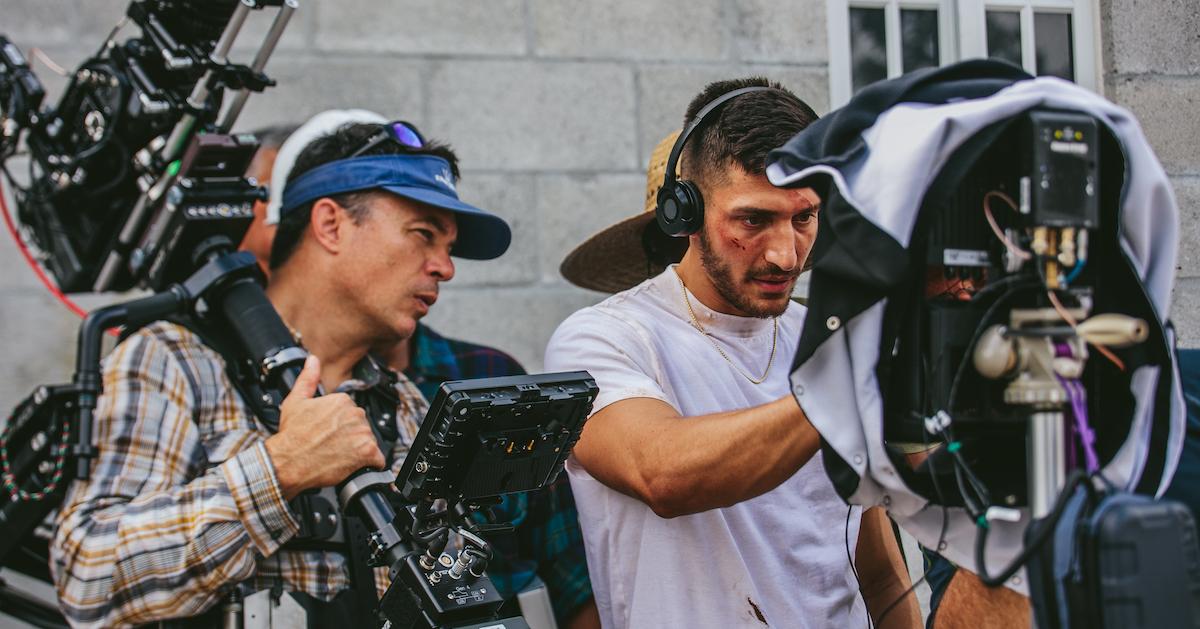 Article continues below advertisement
But, Huracán is more than just about one man's quest to become a top fighter. It's also meant to spotlight the Dissociative Identity Disorder (DID), a trauma-based mental illness that was formerly known as Multiple Personality Disorder.
The film is the first ever to feature the Eye Movement Desensitization and Reprocessing (EMDR) form of therapy to help mitigate the stresses resulting from DID.
While writing the script, Cassius spoke with a court-appointed therapist in Miami-Dade county, and he also looked at real cases from the family court there.
"There are all of these films that I've seen that turn mental illness into a super power or an insanely villainous, horrifying thing," he said. "I really wanted to deconstruct that authentically."
The directing/acting/writing triple threat said that he hopes the film achieves one thing in particular.
"The goal is just to present it in an emotionally real way so that people can empathize with that struggle of living with a mental illness," Cassius concluded.
Huracán debuts at 8 p.m. on HBO Latino, and it is available to stream at any time on HBO Max.