Husband Complains That His Wife Does "Nothing Around the House" — And She Gets Payback
A wife got revenge when her husband commented that she "does nothing around the house." Here's what went down and boy did he learn a lesson.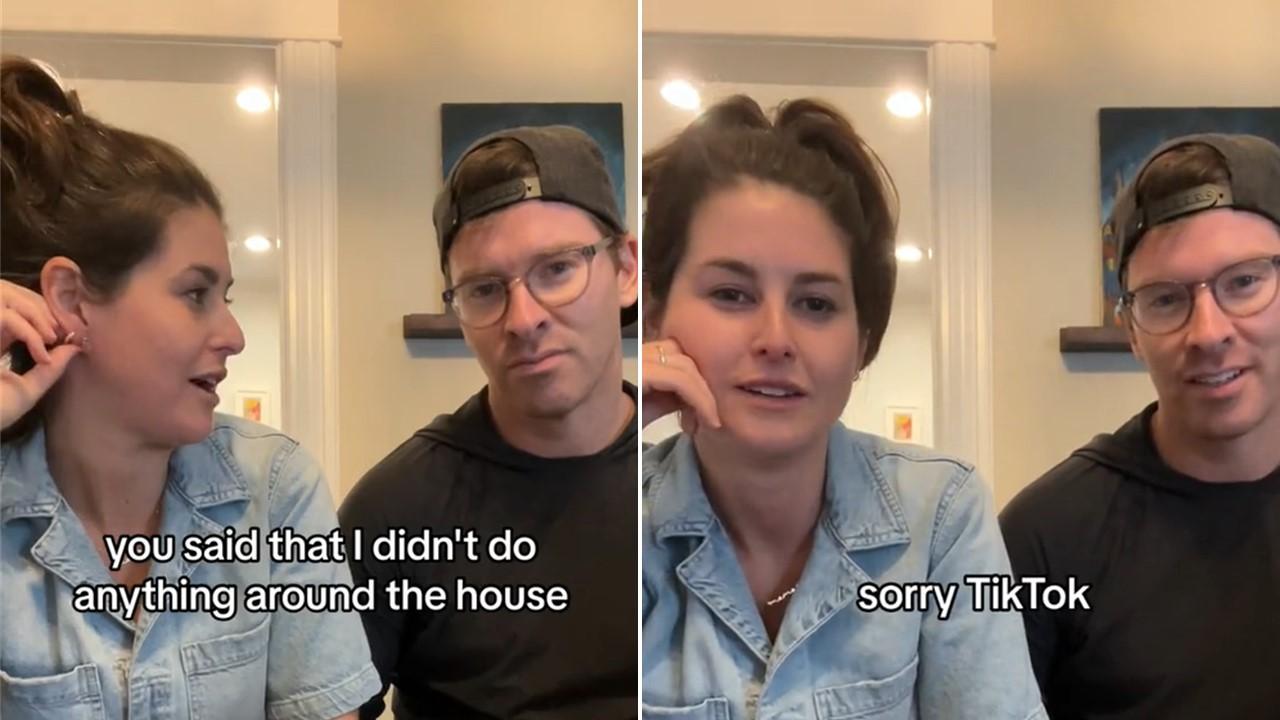 It's no secret that the division of household tasks often creates tension between some people in relationships.
Not everyone has the same idea of what cleanliness means. However, it's crucial to be on the same page when living together.
Article continues below advertisement
And unfortunately, for TikTok creator @lindsaydonnelly2 (Lindsay Donnelly), her husband seemingly had no idea how much effort she put into maintaining their home.
So, to make him understand and appreciate the work she does around the house, Lindsay decided to stop tidying up for two days — and the result was horrifying. Here's what happened.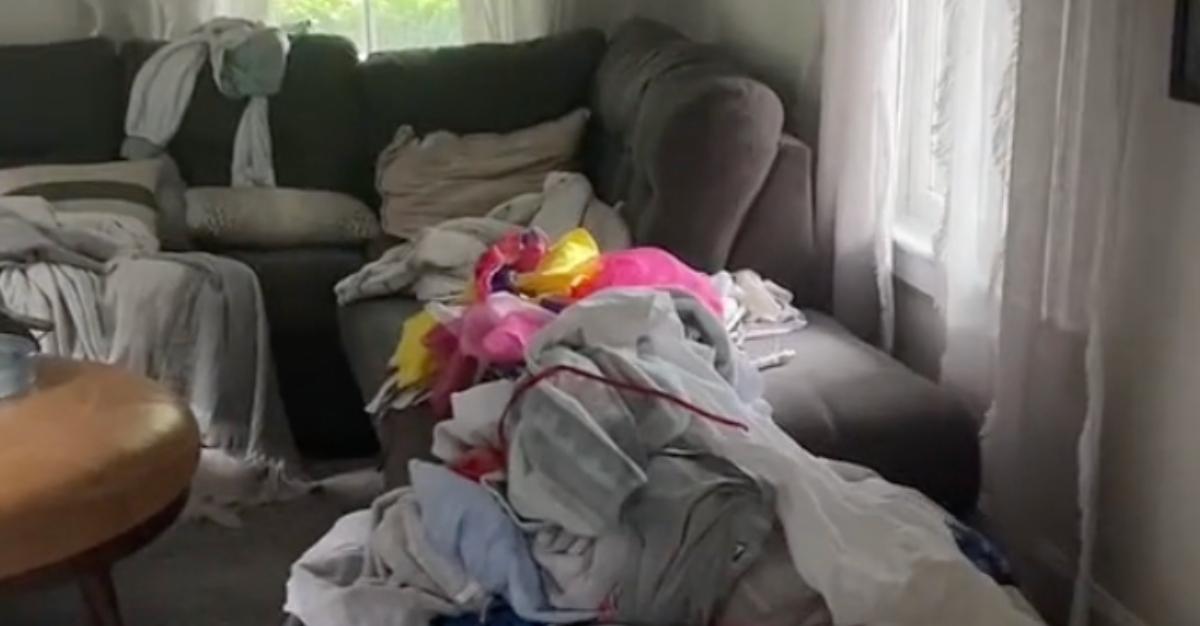 Article continues below advertisement
A husband complained that his wife did nothing around the house, so she stopped cleaning for two days.
In her viral video, Lindsay prefaced that her husband recently commented that she "does nothing around the house." So, as payback, she decided to forgo all housework for several days to make him understand the gravity of his words.
What followed was a shocking compilation of clips depicting how messy their home became when Lindsay really didn't do anything around the house.
After two days of neglecting typical household tasks, Lindsay captured the dire nature of the situation, from piles of dirty dishes to mountains of laundry to toys strewn across the floor.
"Then I left town for a girl's trip," the creator wrote in the caption of her video, followed by the hashtag #marriagehumor.
Article continues below advertisement
Unsurprisingly, the comment section couldn't believe that Lindsay's husband dared to make such a harmful remark — especially considering that the creator has children.
Article continues below advertisement
Someone suggested that Lindsay ask her husband, "Is 'nothing' in the room with us right now?" Another person added, "It's sad you need to play his game. It still won't work. He'll pretend not to notice."
Lindsay confronted her husband about his disgraceful comment in a follow-up video.
While Lindsay's use of #marriagehumor in the original post made the situation seem somewhat lighthearted, her follow-up video created a cause for concern in the comment section.
Article continues below advertisement
After several users asked Lindsay for an update, she uploaded a two-minute-long clip of an uncomfortable conversation with her husband. In her second video, Lindsay explained that she created a TikTok regarding his comment and wanted to allow him the opportunity to "redeem" himself for it.
Article continues below advertisement
So, what did her husband have to say for himself? "Sorry, TikTok." His detached response resulted in an incredibly uneasy reaction in the comment section, with countless people pointing out how concerned they felt.
"The vibe is no bueno here," one user wrote. Someone else added, "I know I'm not the only one who felt the awkward tension through the screen."
However, Lindsay ended her follow-up video by mentioning what a "good husband" her partner is — all while he stared blankly at the camera.
Article continues below advertisement
And while he didn't offer a genuine apology on-screen, Lindsay wrote in her caption that he agreed his comment was essentially a terrible thing to say.
"I know we don't know all the details of your personal life," a creator commented. "But I hope he apologized to you off-camera and starts doing more."